12 Best Places to Travel with Kids
Deciding on the best place to travel with kids is a balancing act between finding things to do that will keep the kids interested while being just as rewarding for the adults. It's also more difficult because shorter legs may not be up for a long trek between attractions, so cities that are pedestrian-friendly or have good public transportation are among the best choices.
Our top picks for family travel destinations have a variety of things to see and do that keep all ages engaged and entertained, from world-class museums to zoos and aquariums. Plan your sightseeing adventures with our list of the best places to travel with kids.
Note: Some businesses may be temporarily closed due to recent global health and safety issues.
1. Washington, DC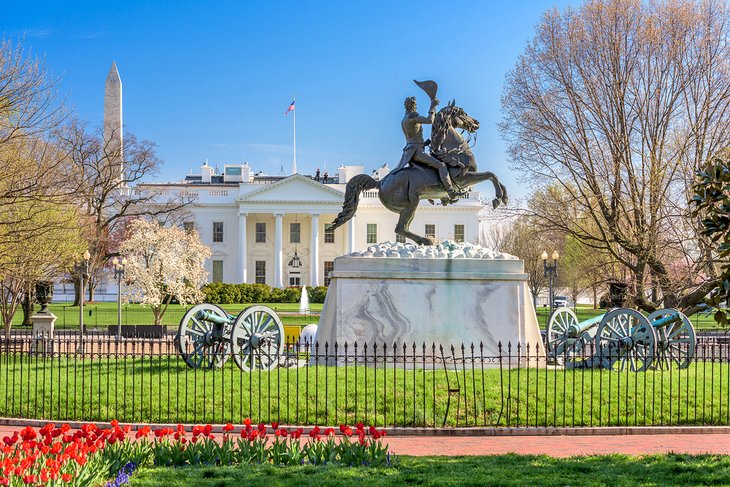 The nation's capital is one of those rare destinations that is equally interesting to both parents and kids alike, rich with history and educational opportunities that grab the interest of younger family members. After visiting the Capitol Building, a stroll down the National Mall brings you to the iconic Washington Monument, and from here, you can leave the mall to the north to get a photo-op with the White House. Back on the mall, continue past the reflecting pool and the war memorials to the Lincoln Memorial.
The majority of the Smithsonian Museums sit along the sides of the mall, including the National Museum of American History, the National Museum of Natural History, and the National Air and Space Museum. Just a few blocks from the National Museum of African Art, you will find every kid's favorite D.C. museum, the International Spy Museum, which has interactive exhibits and real-life examples of devices that inspired the gadgets featured in decades of James Bond films.
The National Zoological Park, which is part of the admission-free Smithsonian institutions, is another family-favorite for all ages. Families on foot will want to consider public transportation or a taxi to get there from downtown, but it is well worth the effort to see one of the best zoos in the country, famous for its giant pandas and its escape-artist red panda "Rusty" who gained national attention when he took an unauthorized vacation to explore the surrounding neighborhoods.
Accommodation: Where to Stay in Washington, D.C.: Best Areas & Hotels
2. San Diego, California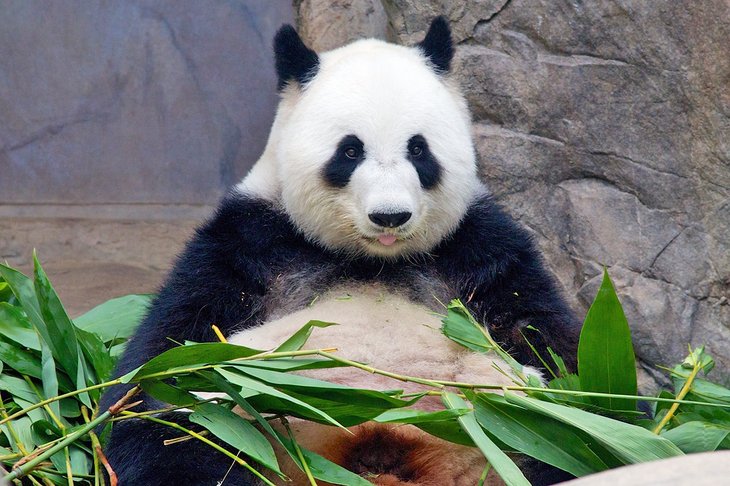 The top family attraction in this beautiful city is San Diego Zoo, a place known for its cage-free natural habitats and incredible variety of residents from around the world, including giant pandas, koalas, sloths, giraffes, penguins, and more, with a total population of more than 3,700.
The zoo offers a wide range of programs that both kids and adults love, including unforgettable animal encounter experiences. San Diego Zoo Safari Park in nearby Escondido is another animal experience for kids, with authentic safari vehicles that tour the habitats of Asian and African animals, including rhinos, lions, and, of course, giraffes.
Sea World comes in as a close "second" for family attractions in San Diego. More than just an aquarium, this enormous amusement park offers water rides, thrill rides, and virtual reality experiences, with something for all ages. Among the residents are a variety of ocean life including sea lions, sea otters, dolphins, and orcas.
Nearby in La Jolla, families can visit the Birch Aquarium, which specializes in Pacific Ocean wildlife, including seahorses, sharks, fish, and a living coral reef exhibit.
San Diego is also home to some of the world's top amusement parks. Balboa Park is home to a staggering number of family attractions, which include playgrounds, gardens, museums, and a science center, as well as many attractions designed for younger children. Belmont Park is an excellent seaside option, with plenty of rides ranging from kiddie-friendly to thrilling, as well as a lovely boardwalk area.
Just a short drive from San Diego, families can also visit the popular Legoland amusement park in Carlsbad.
Accommodation: Top-Rated Family Resorts in San Diego
3. Prague, Czech Republic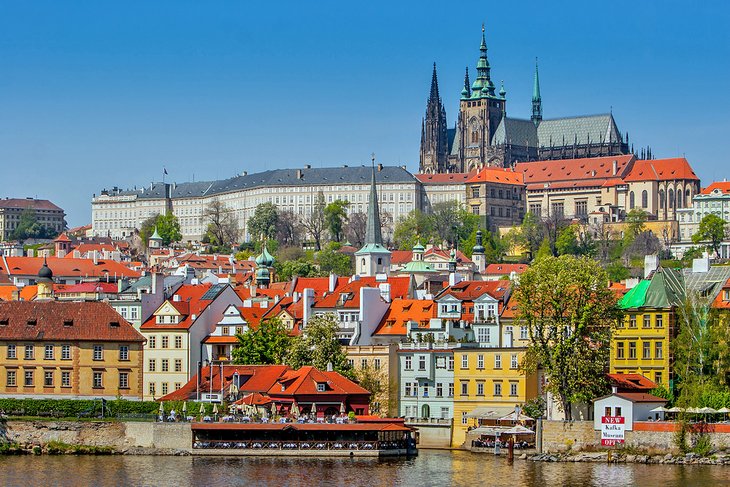 Prague might not be the first place families think of when considering a family vacation with the kids, but its fairy-tale castle, breathtakingly beautiful architecture, and fascinating old sites are sure to impress even the most skeptical teenager.
A visit to Prague should begin with a tour of Prague Castle (Prazský hrad), the largest castle complex anywhere in the world. A tour through the complex can take a full day, so those with younger or more restless kids will want to focus on the highlights, including the Old Royal Palace; the Powder Tower; and the Royal Garden, which is home to the famous "Singing Fountain."
In the New Town (Nové Mesto) district, visitors will want to head to Wenceslas Square (Václavské námestí), a beautiful area that is home to the National Museum, as well as numerous restaurants and shops.
Families will also want to visit the Prague Zoo, a 140-acre park that is one of the world's top zoos. Visitors can see over 650 species, many endangered, and the park offers a unique way to view the habitats via chairlift over the park.
Another family-favorite is the Petrín Lookout Tower, which is reminiscent of the Eiffel Tower and provides stunning views over the city. Kids will also love the nearby Mirror Maze, a labyrinth built in 1891.
Accommodation: Where to Stay in Prague: Best Areas & Hotels
4. Orlando, Florida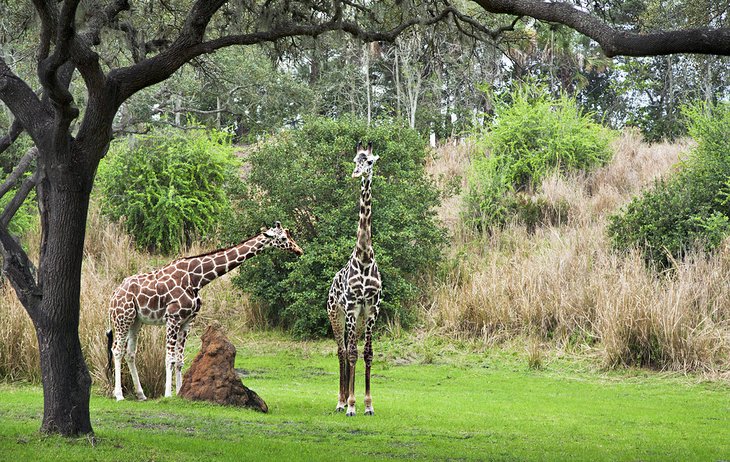 Orlando has become nearly synonymous with family vacations, a destination popularized first by Walt Disney World. Its four parks, including Magic Kingdom, Epcot Center, Hollywood Studios, and Animal Kingdom, are full of Disney characters, rides, and experiences that echo the films. Disney also has water parks, as well as themed resort areas.
The parks of Universal Studios Florida are another popular option for families. Universal's Islands of Adventure are dedicated to various film franchises like Jurassic Park and Marvel superheroes, while many come here to experience the Wizarding World of Harry Potter. Harry Potter fans can explore Hogwarts and Hogsmeade, go shopping in Diagon Alley, and even escape from Gringott's bank on one of the most popular rides.
Another one of the popular Orlando attractions is Sea World, home to a variety of ocean life, as well as a marine rehabilitation center. There are several animal encounter experiences available, including an opportunity to feed and pet dolphins. There are also numerous rides here, including several roller coasters. Discovery Cove is another excellent option, where you can swim with dolphins, snorkel a real coral reef, and even hang out with exotic birds in the aviary.
Accommodation: Where to Stay in Orlando: Best Areas & Hotels
5. North Conway, New Hampshire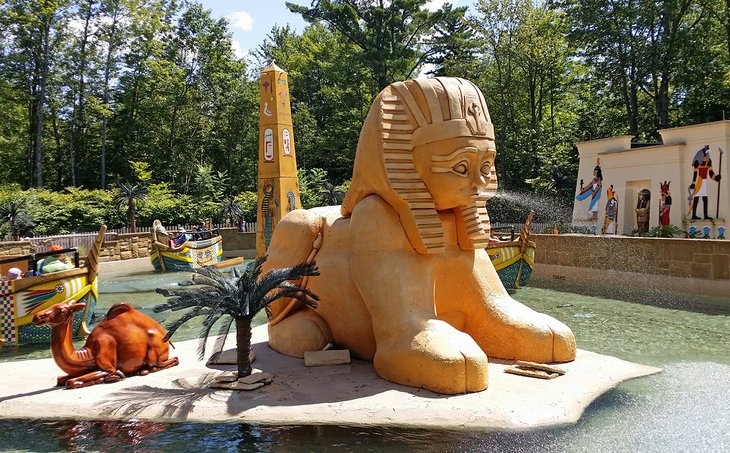 North Conway is in the heart of New Hampshire's White Mountains and is an excellent family destination for those who want a more laid-back vacation. The area is great to visit year-round, but summer is when families with younger kids will find the most attractions. Among the top kid's attractions is Story Land in nearby Glen, a theme park that is great for younger kids.
North Conway village is an ideal place for families to stay, since the cozy downtown area has many restaurants and unique shops that kids of any age will love. Among the can't-miss shops on Main Street are Zeb's; the Penguin Gallery; and the North Conway 5 and 10 Store, an authentic five-and-dime listed on the National Register of Historic Places. The historic mail station for the Conway Scenic Railroad is also located in the center of the village, offering sightseeing rides in vintage train cars.
Families also love to visit North Conway in the winter thanks to the numerous ski areas and resorts located here. Cranmore Mountain is close to North Conway village and is an excellent place for beginners, and nearby Black Mountain is also very family-friendly. Other area ski resorts include Bretton Woods, Wildcat Mountain, King Pine, and Attitash Bear Peak. Most ski areas are open year-round, offering warm-weather activities like ziplines, waterslides, hiking, and other diversions.
Other top family attractions within an hours' drive of North Conway include Santa's Village in Jefferson; Whale's Tale Water Park in Lincoln; and Clark's Trading Post, also in Lincoln, which is home to the Clark family's trained bears.
Accommodation: Top-Rated Resorts in New Hampshire
6. Rome, Italy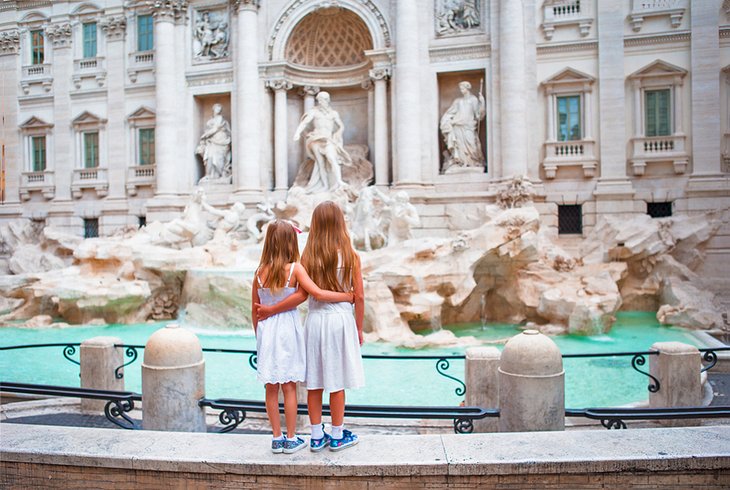 Even older kids have a fascination with ancient Rome, and the city will not disappoint when it comes to making history exciting. Rome's most iconic tourist attraction is the Colosseum (the Flavian Amphitheatre), where visitors can imagine the gladiators and huge animals that once served as entertainment. Kids (and adults) who want to be a gladiator for a day can find programs operated by the Gruppo Storico Romano, led by historical re-enactors.
Another great way for kids to learn about Rome's history and appreciate everything around them is Time Elevator Rome, an immersive experience that explores the city's history from the ancient times through the present.
Other top Rome attractions for families include the Roman Forum, the Egyptian Museum at the Vatican, tours of the Catacombs, a visit to the 2,000-year-old Pantheon, and a coin-toss at the Trevi Fountain.
Accommodation: Where to Stay in Rome: Best Areas & Hotels
7. Sydney, Australia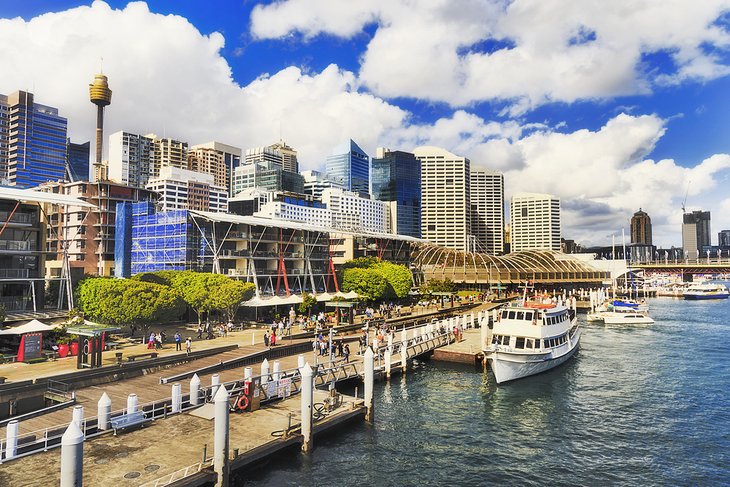 Sydney is a family-friendly city packed with attractions that all ages will appreciate. The best place to begin a family vacation in Sydney is Darling Harbour. This activity-packed area is home to SEA LIFE Sydney Aquarium and the WILD LIFE Sydney Zoo, the perfect places to visit to learn about the unique wildlife of Australia and its aquatic life. The harbor area is also home to the world's largest IMAX screen and a variety of interactive entertainment, like flight and car racing simulators, as well as real-life thrills with jet boat rides on the harbor.
Animal lovers can also visit Taronga Zoo, home to over 4,000 animals, which include native and exotic wildlife, from kangaroos and koalas to rhinos and lemurs.
Other top things to do with kids in Sydney include the Sydney Tower Eye, the city's 309-meter-tall observation tower, which is home to the SKYWALK, a glass platform that sits at 260 meters above the ground. For a classic amusement park experience, visit Luna Park Sydney, home to a Ferris wheel and exhilarating rides.
Accommodation: Where to Stay in Sydney: Best Areas & Hotels
8. Columbus, Ohio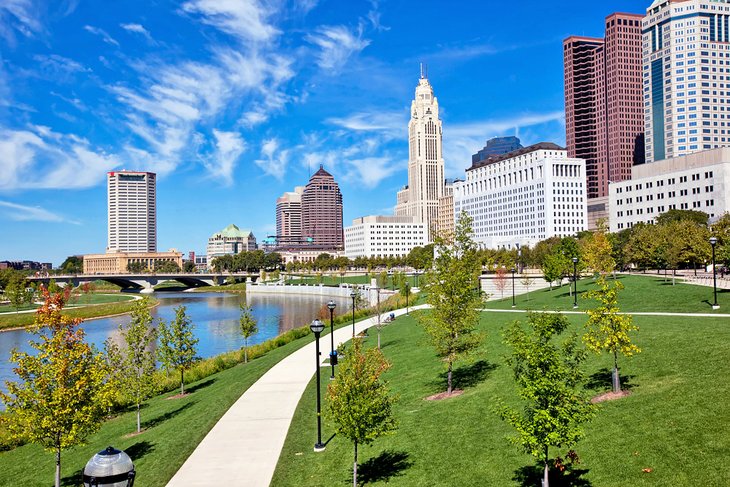 Columbus has a growing reputation for being a family-friendly city and a great vacation destination. An excellent summer attraction in Columbus is the Zoombezi Bay water park, which has areas dedicated to younger kids in addition to the big slides and pools. Next door, the Columbus Zoo and Aquarium can be enjoyed year-round, offering a variety of land and aquatic animals, as well as workshops, shows, and behind-the-scenes tours.
The Center of Science and Industry (COSI) is a great rainy-day attraction that engages kids in learning while they think they are just having fun. Interactive exhibits explore energy, weather, biology, and other scientific topics, and there is also an excellent planetarium here.
Another attraction that is primarily indoors is the Franklin Park Conservatory, home to a variety of exhibits that mimic nearly every known biome.
Legoland Discover Center is also a great indoor attraction, home to building zones and a 4D cinema.
Accommodation: Best Hotels in Columbus
9. Munich, Germany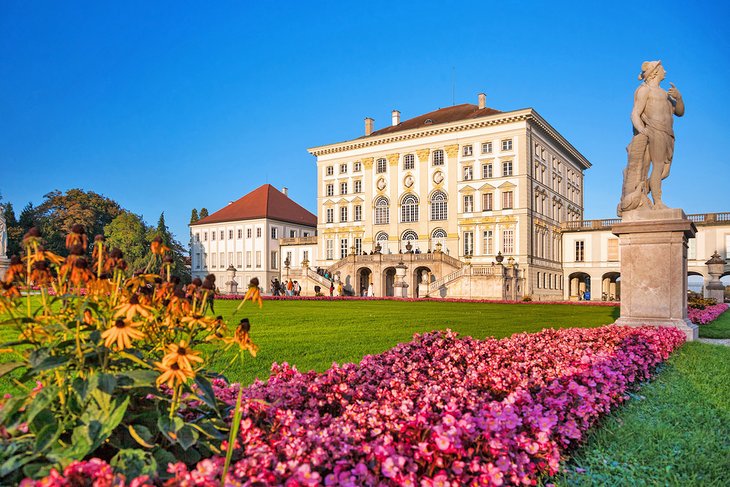 Munich is a stunning city, adorned with Baroque facades, fanciful houses, and a picture-perfect storybook castle. A great place to start a Munich vacation is at the Marienplatz, the main square, which hosts festivals, street markets, and is full of vendors and street performers. It is best known as the home of the Glockenspiel, a famous animated clock featuring 32 characters that perform a 10-minute show while the bells ring; there are two shows daily in the winter season, and three March through October.
One of the most popular family attractions is the Hellabrunn Zoo, an 89-acre park that is home to nearly 2,000 animals. In addition to the habitats, there are playgrounds and walking paths.
Another beautiful place for outdoor fun is the English Garden, a public park that is bigger than Central Park in New York.
The grand Nymphenburg Palace will impress kids and adults alike, spanning over a half-kilometer in length. Here, you will find sumptuous royal residences, ornate halls like the Hall of Mirrors, and the old stables with the royal carriages.
Other popular family attractions include the BMW Museum, The Deutsches Museum, and the Tower at Olympic Park.
Accommodation: Where to Stay in Munich: Best Areas & Hotels
10. Denver, Colorado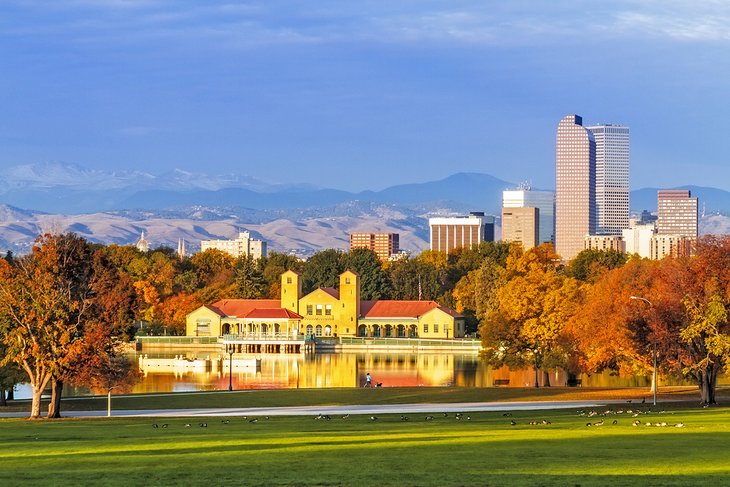 The mile-high city is home to a great selection of family-friendly attractions and things to do, including plenty of outdoor fun at City Park's lake and playgrounds. The Denver Zoo, which sits on the eastern end of the park, is the city's most popular family attraction, home to over 650 animal species and a total of more than 4,300 animals from around the world.
The Denver Museum of Nature and Science is located next door to the zoo, and offers interactive exhibits that cover a range of topics, as well as a planetarium and an IMAX theater.
More interactive exhibits can be found at the Downtown Aquarium, where visitors can swim with the sharks, help the staff marine biologists, and even eat in a restaurant that's surrounded by a 150,000-gallon aquarium. Kids interested in airplanes will want to go the Wings Over the Rockies Air & Space Museum, which has flight simulators and a variety of craft, including private and military examples.
Younger kids will have a blast at the Children's Museum of Denver at Marisco Campus, where they are in charge of their own world. Kids of all ages, even teenagers, will love Elitch Gardens Theme & Water Park, which has a variety of traditional amusement park rides, as well as waterslides, pools, and splash zones.
Accommodation: Where to Stay in Denver: Best Areas & Hotels
11. Boston, Massachusetts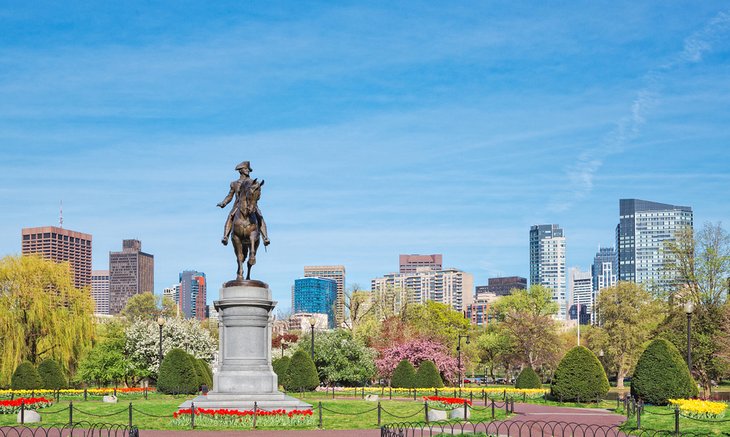 Boston is an excellent choice for families thanks to its relatively small size, rich history, and myriad of things to see and do. Those wanting to trace the city's historic past will want to tour the Freedom Trail, a three-mile path that starts at the Boston Common Visitor Center and visits 16 major landmarks, including the Old State House, the Paul Revere House, Old North Church, and the USS Constitution.
Faneuil Hall and the adjoining Quincy Market are excellent places to visit with the family, filled with a huge variety of restaurants and indoor food stalls, shops and vendor carts, and street performers during nicer weather.
Just a short walk from here is the North End, home to the city's best Italian pastries and fine restaurants. It is also close to the New England Aquarium, an excellent facility that houses more than 550 species of aquatic life, from small invertebrates like starfish to seals and penguins, as well as a huge coral reef with tropical fish, sharks, and turtles.
The Boston Museum of Science is another excellent way to spend a day in Boston, home to an array of interactive exhibits that engage all ages. Highlights include the hair-raising electricity shows, a planetarium, and the five-story IMAX Mugar Omni Theatre.
Families will also want to spend some time in nearby Cambridge, home to the beautiful Harvard University campus, as well as the Massachusetts Institute of Technology (MIT). Seasonal attractions include the historic Fenway Park, home of the Red Sox, and the Public Gardens at Boston Common, where you can ride the swan boats.
Accommodation: Where to Stay in Boston: Best Areas & Hotels
12. London, England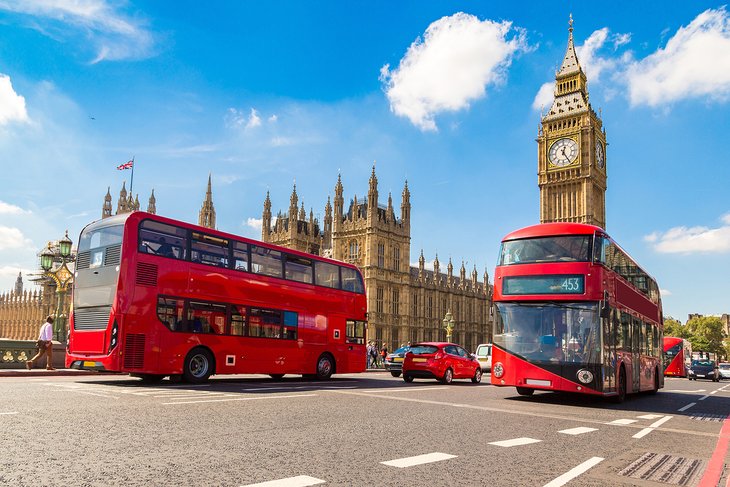 London's royal sites are some of the most popular tourist attractions for families, with the Changing of the Guard Ceremony at Buckingham Palace making the top of the list.
The Tower of London is another place to visit that kids love, often due to its long and somewhat gruesome history, which captures the imagination. Although the more subtle elements of the city's architecture may be lost on the kids, even they will be impressed by the grandeur of the Parliament Buildings, and will fondly remember seeing Big Ben and the Tower Bridge.
Among the numerous other London attractions, the one that most kids want to experience is a ride on the London Eye, a Ferris-type observation wheel that reaches 443 feet above the Thames River. Featuring enclosed glass pods, the ride can be enjoyed year-round.
The most interesting areas of London to explore include Trafalgar Square's Piccadilly Circus and the bustling Covent Garden, as well as the Soho district. Among the city's numerous museums, the Natural History Museum is full of exhibits that will interest all ages.
Accommodation: Where to Stay in London: Best Areas & Hotels