20 Top-Rated Resorts in Door County, WI
We may earn a commission from affiliate links ()
While quaint cottages, inns, and bed and breakfasts are among the most popular vacation lodging options in Door County, Wisconsin, there are a number of resorts throughout the peninsula that offer memorable vacation getaways. The resorts in Door County have the essence of casual elegance to complement the cottage-style villages that make up the character of the 70-mile-long peninsula bordered by the waters of Green Bay and Lake Michigan.
You can find family resorts and some with private beaches on the waterfront. There are adults-only resorts, and some that sit on the famous limestone bluffs in the region. The communities of Sturgeon Bay, Egg Harbor, Sister Bay, Ephraim, Fish Creek, and others each have their own kind of charm.
While a resort offers on-site amenities that enable you to stay close to home on vacation, the nice element about staying in Door County is that no matter where you rest your head at night, you can easily travel between the towns during your stay. Most are only a few minutes apart. Here is a list of some of the best Door County resorts to get you started on your vacation search.
1. Landmark Resort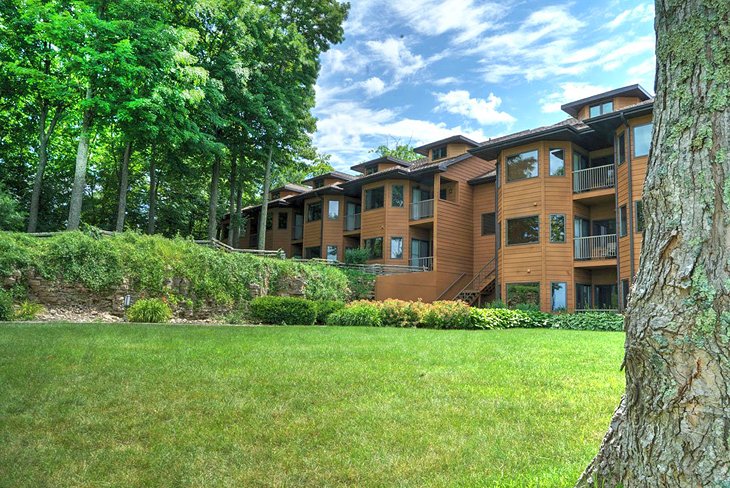 The resort has two- and three-bedroom suites with all the comforts of home, including full kitchens, dining rooms, living rooms, and a deck to relax and enjoy the scenery.
2. Westwood Shores Waterfront Resort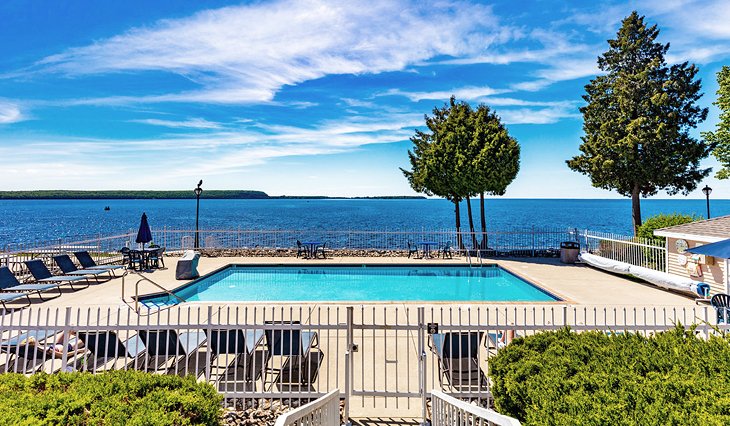 All come with full kitchens for when you choose to dine-in, whirlpool tubs, covered balconies for comfortable sunset views of the bay, and gas fireplaces. The property has indoor and outdoor pools, picnic areas on the shoreline, free paddleboat rental, and free Wi-Fi.
3. The Dorr Hotel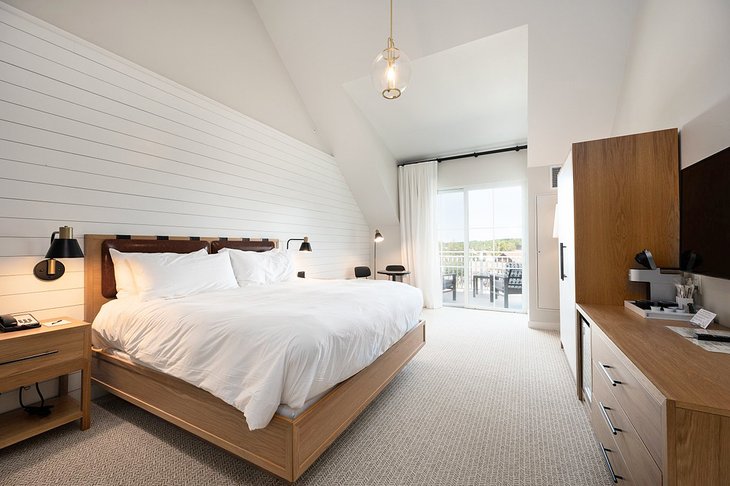 All guest rooms have a contemporary design with a balcony. Luxury suites have private balconies or patios overlooking Sister Bay and a lounging area to kick up your feet by the fireplace. The hotel has a common space with an outdoor patio, where guests can share stories of the day around a bonfire.
4. Homestead Suites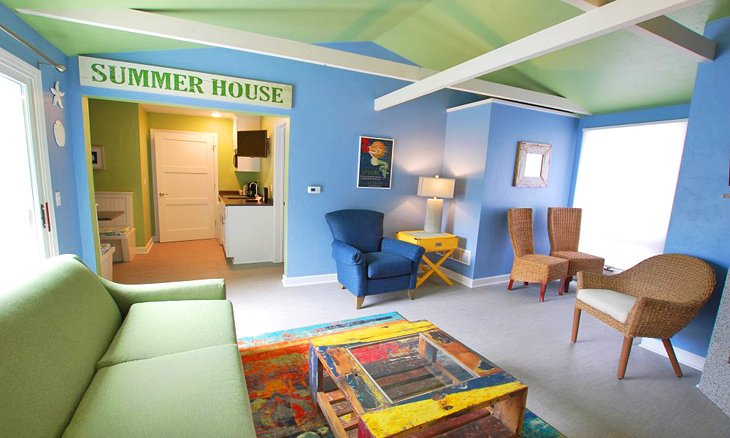 The five-bedroom Homestead Park House is a rental home that sleeps up to 14 people and has a full kitchen and living area plus a fireplace and patio. The townhouse condo and several other guesthouses are ideal for four or six guests and have luxury suites.
5. White Gull Inn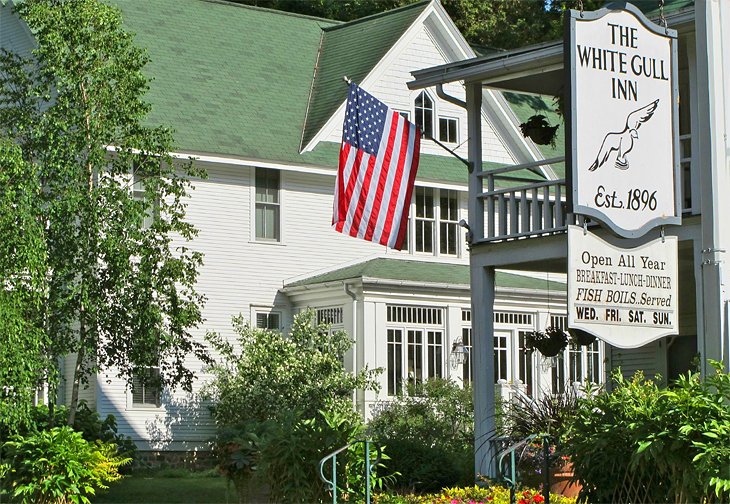 6. The Eagle Harbor Inn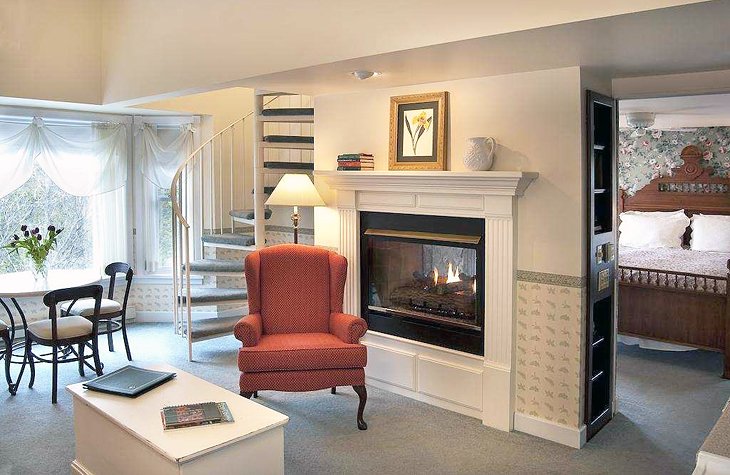 Rooms and suites located in the inn are uniquely decorated, with antique furniture, a sitting area, and private bathrooms. Breakfast is included, with a menu of locally sourced food, or you can upgrade to have breakfast in bed with a Breakfast Basket for two delivered to your room.
During your stay at the Eagle Harbor Inn, you can enjoy the indoor and outdoor pools, a fitness center, and free Wi-Fi. Guests also get a complimentary breakfast. Kick back in one of the beach chairs on the property and enjoy an afternoon sweet made fresh daily.
7. Edgewater Resort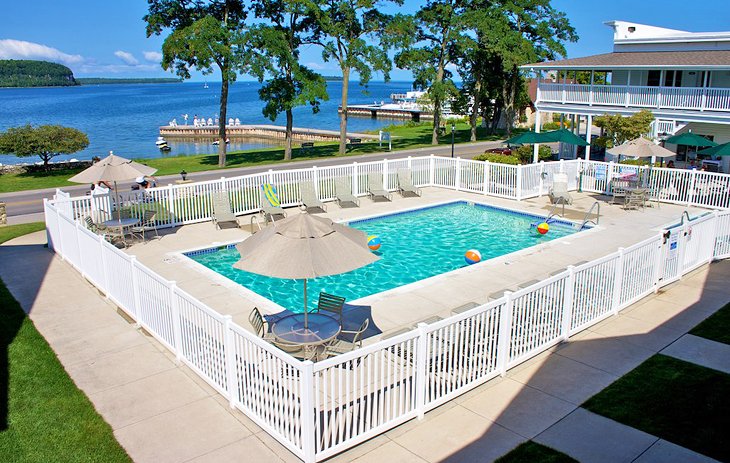 8. Country House Resort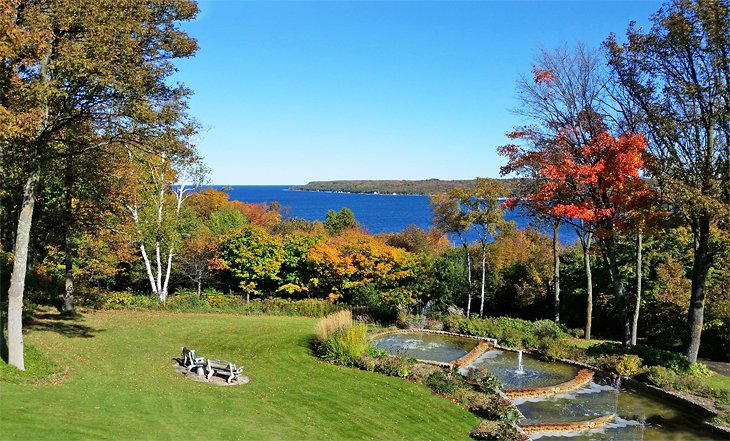 9. Scandinavian Lodge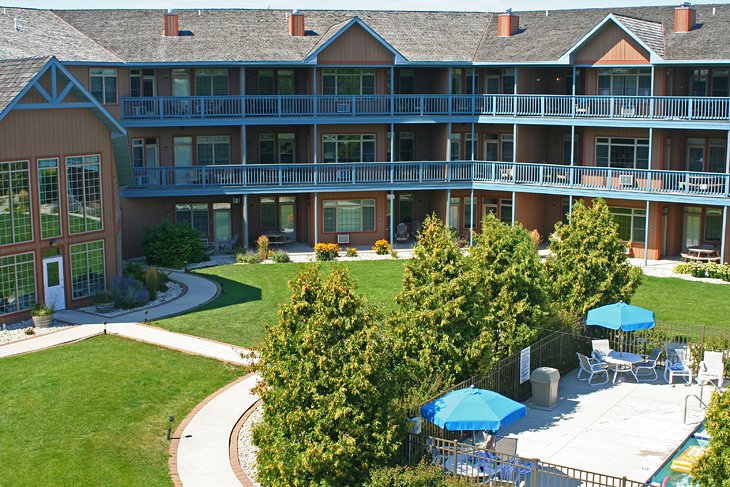 10. Gordon Lodge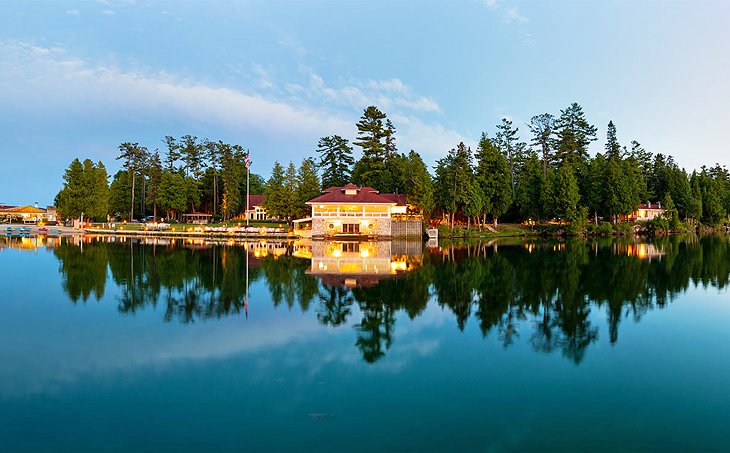 Lodging options include rooms and suites, water-view cottages, and a five-bedroom guesthouse. Rooms have mini-refrigerators, microwaves, and coffee makers. Guests receive a complimentary breakfast buffet.
11. Pheasant Park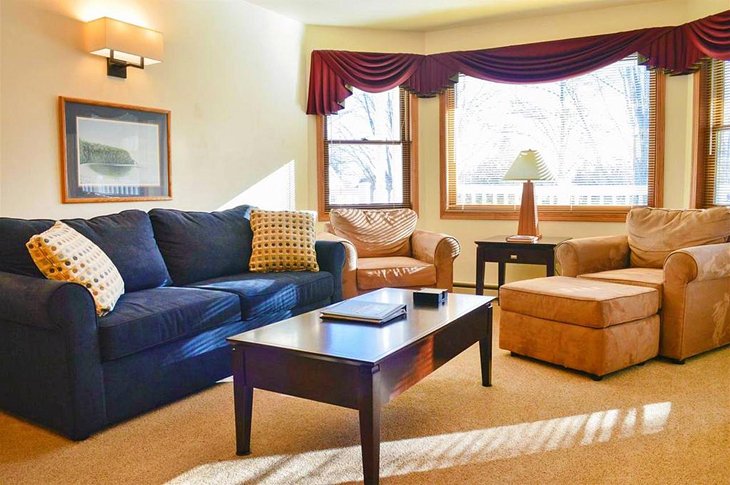 12. Shallows Resort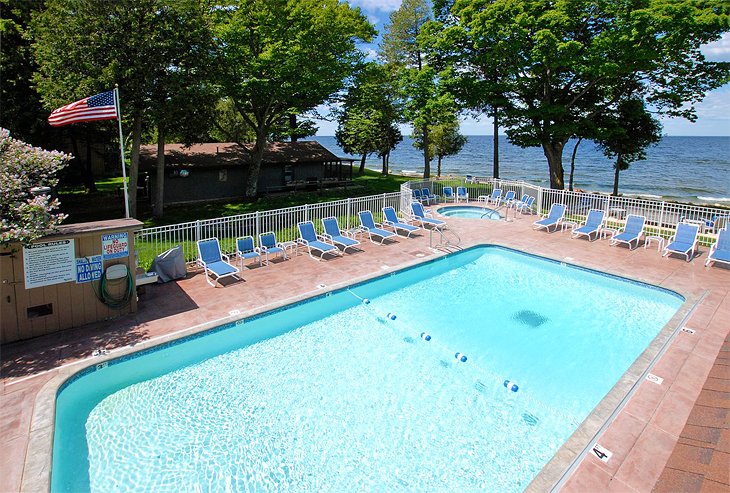 All guests have access to the private waterfront, pool, and hot tub; picnic areas; and a private dock, which is a great spot for catching a colorful Wisconsin sunrise or sunset. Guests can also borrow kayaks, bicycles, and canoes to enjoy the waterfront outside their front door.
13. Bay Shore Inn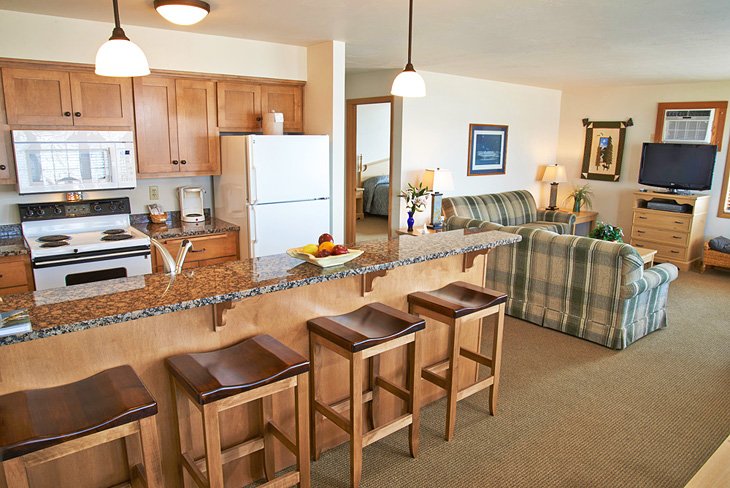 Guests have access to complimentary bikes or use of the fitness center, tennis courts, and game room. There are indoor and outdoor pools available and a massage therapist on-site for days when you need extra pampering.
14. Meadow Ridge Resort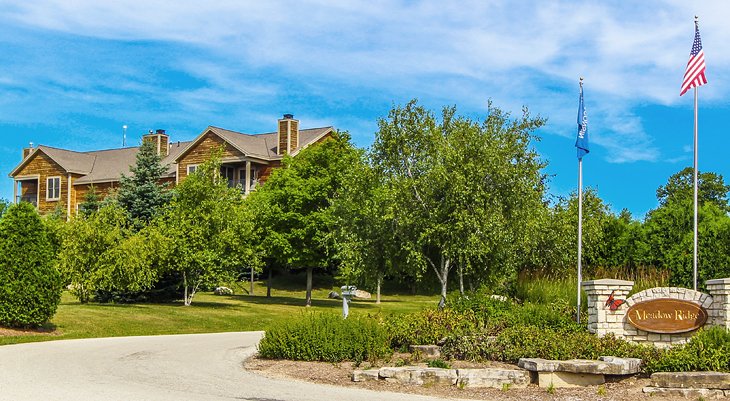 15. Bay Breeze Resort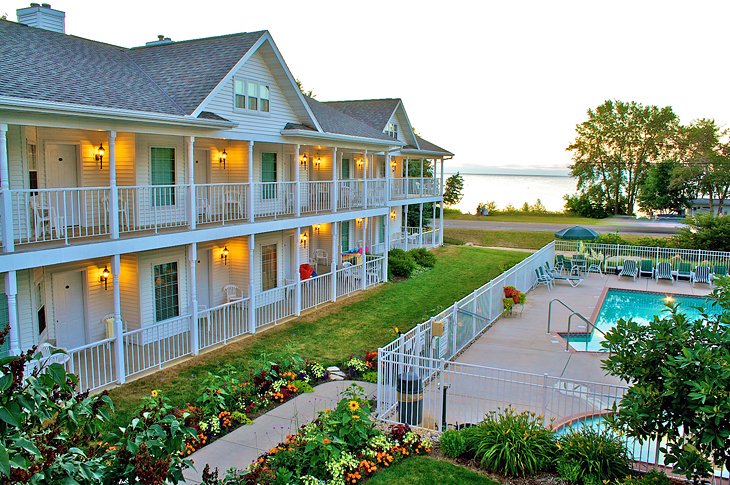 16. The Lodge at Leathem Smith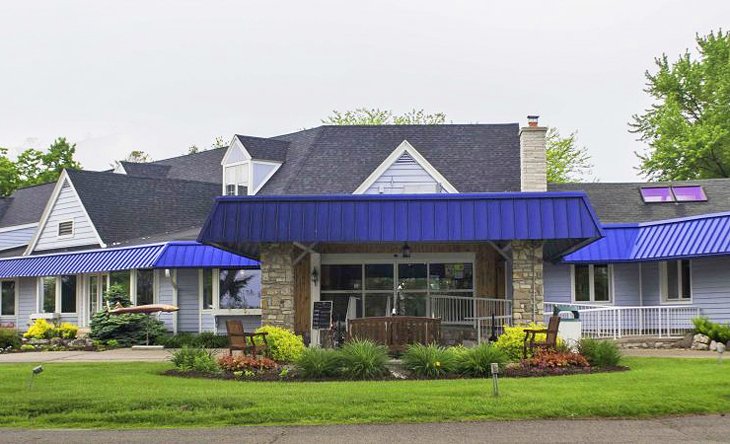 The guest rooms and suites at the lodge have kitchenettes, whirlpool baths, and patios. Some of the rooms come with a dining area, utensils, gas fireplace, and whirlpool tub. Guests receive a complimentary breakfast.
17. AppleCreek Resort Hotel & Suites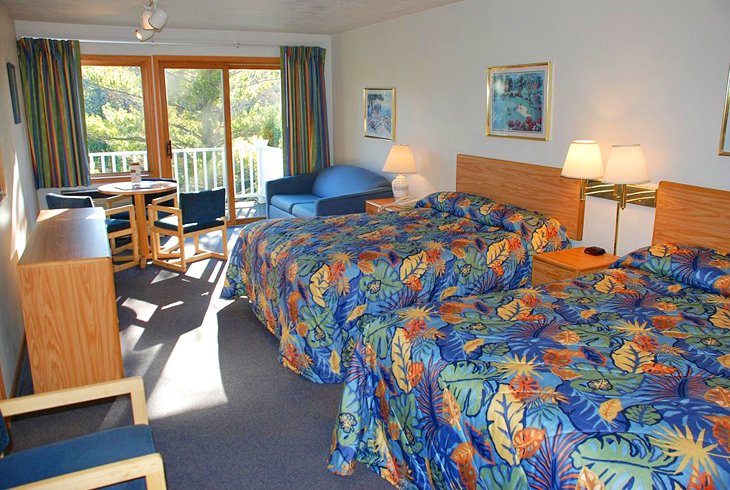 18. Glidden Lodge Beach Resort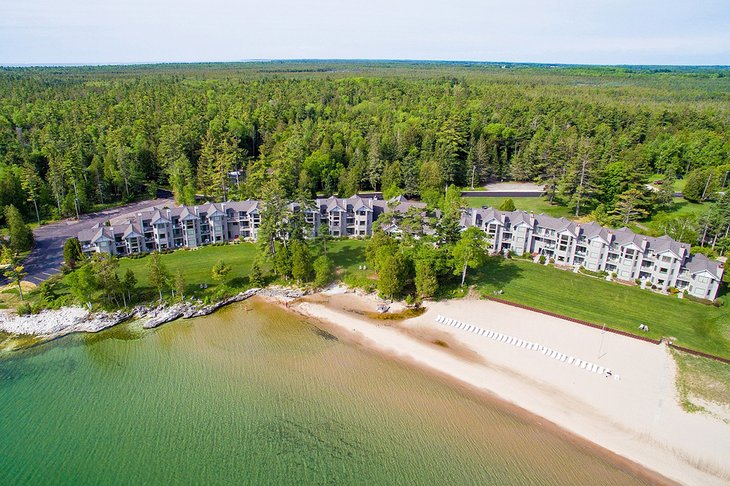 All the condo units have views of the water and easy access to the beach for swimming. Beach chairs are provided for guests. Exercise and recreation are convenient, with on-site tennis, basketball, and volleyball courts. You can also go for a bike ride on the quiet roads that surround the resort.
19. The Ashbrooke Hotel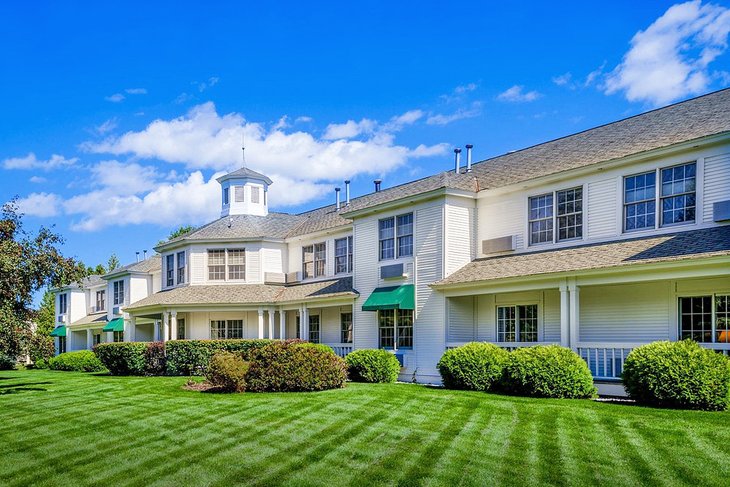 The romantic rooms and suites all have mini-refrigerators and microwaves. The apartment-style suites at the Ashbrooke come with whirlpool tubs and gas fireplaces for a romantic evening or extra special getaway.
20. High Point Inn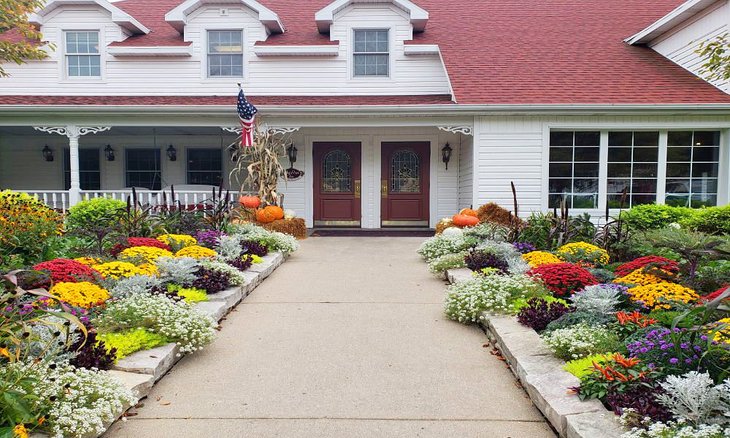 Guests have full access to the lodge's indoor and outdoor pools, whirlpool, and fitness room. The High Point Inn also has a playground for families with children.
More Related Articles on PlanetWare.com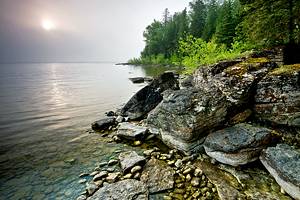 Door County: The peninsula of Door County has more than 300 miles of coastline to explore and more than 19 small communities to visit to enjoy the outdoors, with activities like kayaking, galleries, and orchards. The region has many resorts, cottages, B&Bs, and hotels, so you can stay in an area like Fish Creek or Sister Bay in the kind of lodging that fits your vacation.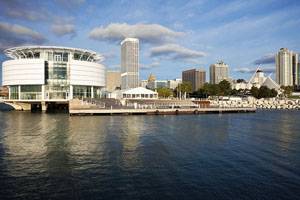 Day Trips from Door County: While there is so much to explore on the peninsula, you can make a base in Door County in an area like Sturgeon Bay and take day trips to other cities. Catch a Packers game in Green Bay, which is less than an hour away, and experience the fanfare on Lambeau Field. You can take a 2.5-hour drive to Milwaukee from Sturgeon Bay and enjoy the museums and lakefront.