Where to Stay in Seattle: Best Areas & Hotels
Washington's largest metropolis has long been known as the Emerald City. Surrounded by evergreen forests and a rocky coastline, a visit can be full of contrasts. Seattle is a unique mix of cultural sophistication and scenic adventure.
Tourists will want to stay in one of three adjacent neighborhoods: The heart of the city is Downtown, with the famous Pike Place Market and the waterfront surrounding Elliot Bay. It is active and vibrant, with shopping for many well-known, large brand stores.
First-time visitors who enjoy sightseeing, might select Lower Queen Anne, home to the Space Needle, the unusual Chihuly Garden and Glass, the Children's Museum, and the entertaining Museum of Pop Culture. Fortunately, it's less than a mile from Pike's Place.
Nestled in between the two is the up-and-coming BellTown. This trendy neighborhood is chock-full of restaurants, small independent boutiques, and cafés. All these areas are great for walking and enjoying the offerings of a sophisticated destination surrounded by nature.
Where to Stay in Seattle for Luxury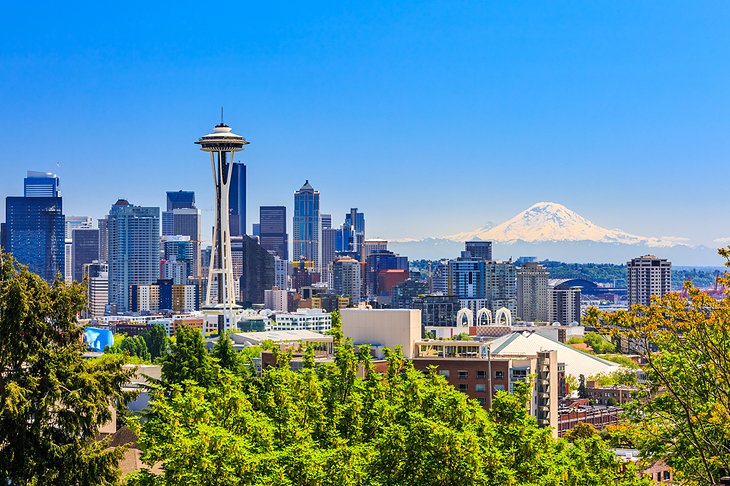 For an unusual stay located directly in the famous Pike Place Market choose Inn at the Market for your home away from home. Combining a luxurious Northwest experience with a prime downtown location, this sophisticated refuge provides welcome relief after a day of exploring.
Unwind on one of the best roof decks in Seattle and watch the panorama of ferries moving across Puget Sound. Off in the distance is Olympic Mountain.
Four Seasons Hotel Seattle never disappoints in the luxury category, and this location is no different. Centrally located near the market and great restaurants, the hotel offers the ultimate in urban vacations. The full-service spa emphasizes the hotel's fabulous hospitality and is inspired by the rugged beauty that draws visitors to this area of the United States.
A contemporary restaurant gives new meaning to modern dining and highlights local ingredients. The rooftop pool and terrace is the proverbial icing on the cake.
History buffs will delight in the Fairmont Olympic Hotel. Built in 1924 and listed in the National Register, it exudes the richness and glamour of a bygone era. A recent update has modernized the interior without taking away any of the museum quality architecture. Splurging on one of the 450 French-inspired rooms is a memory-making indulgence, well rewarded by the exemplary amenities and services this destination is known for.
Where to Stay in Seattle: Mid-Range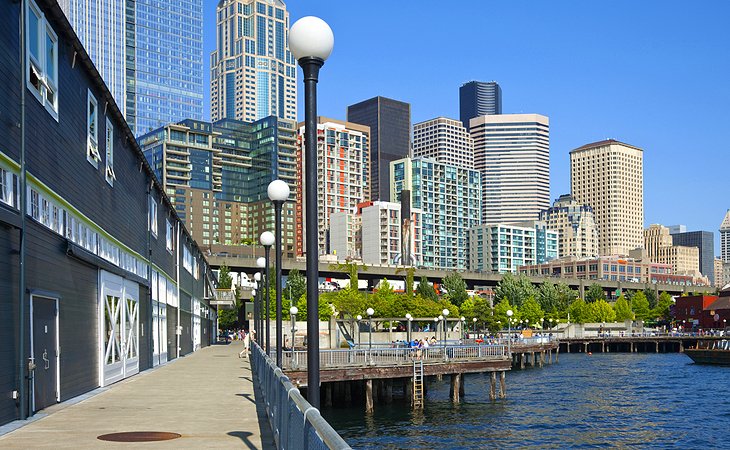 Foodies will find much to enjoy in the Belltown location of Hotel Andra and its on-site restaurant, Lola. Staying in this 119-room boutique hotel, you'll be surrounded with music, art, and history in an area called both hip and nostalgic.
The award-winning Kimpton Hotel Monaco has a décor that keeps everyone talking. A dramatic lobby combines with one-of-a-kind rooms that always stay true to the playful nature of the Kimpton brand. Fire pits on the heated seasonal patio are a great place to start the evening before moving into the restaurant. The seasonal menu celebrates local ingredients and encourages sharing plates for a globally inspired taste of the season.
Candid photos in the Hotel Maxwell are proof of the former grunge scene this location embraced at the south end of Queen Anne Hill. Strong ties to the city's art community are reflected in the colorful interiors, mosaic tiles, and artful murals throughout. An indoor pool with a selection of instagrammable floating toys completes a destination that is both pet and eco-friendly.
Where to Stay in Seattle on a Budget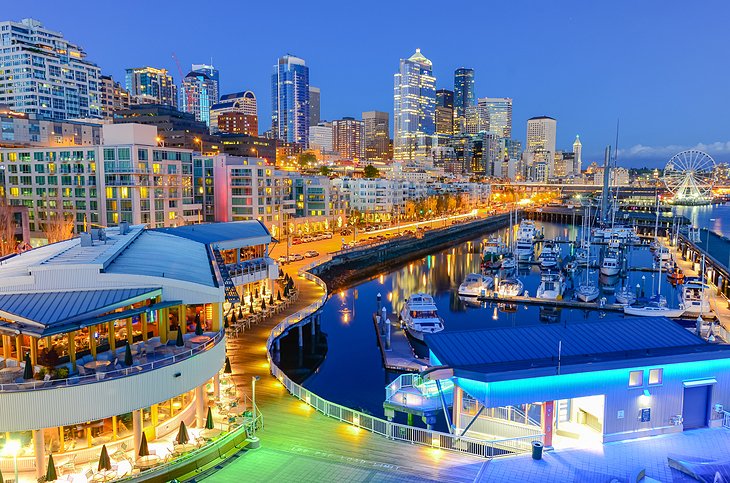 La Quinta Inn and Suites Seattle Downtown is a reliable budget hotel in a convenient downtown location. A nearby Whole Foods allows for a few cost-cutting meals in the room, making use of the included microwave and college-size refrigerator.
All major attractions are close by, including the Space Needle less than a half mile away. Breakfast, Wi-Fi, cable, and parking are provided at no extra charge in this pet-friendly hotel that offers a military discount as well.
If free bike cruisers and outdoor space with views of the city skyline are important factors for your stay, try the BellTown Inn. Although there are only vending machines available for food, all the rooms are equipped with kitchenettes, and plenty of restaurants have opened in this area, conveniently nestled between the City Center and Queen Anne Hill. Pet owners love the dog-friendly vibe and location of a nearby dog park.
Budget-minded guests can't beat the central location of Executive Hotel Pacific. In-room amenities include free Wi-Fi and cozy robes. A soothing décor compliments the property's signature Dream Escape bedding. Paid parking offers in-and-out privileges, and there is a cardio fitness center. Across the street is the much-admired architecture of the Seattle Public Library.
Where to Stay in Seattle for Families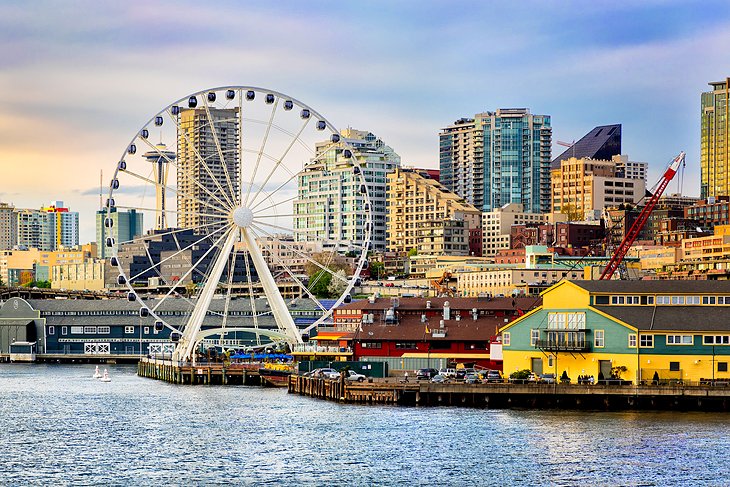 Hotel FIVE - A Staypineapple Hotel reflects the values of warmth and hospitality the property's fruity symbol represents. Families will love the selection of available packages, including the Park & Play and Pineapple Pup promotions. Max's Café offers the best of locally grown ingredients, and their brunch features clever waffle sliders.
Afternoon coffee and signature, you guessed it, pineapple cupcakes are favorites for guests of all ages. Explore the city on custom yellow beach cruisers and enjoy complimentary shuttle service to popular attractions from this BellTown location.
The Hyatt Place Seattle/Downtown is family friendly, with queen sofa-beds in each of the rooms and an indoor pool. MP3 docking stations and refrigerators add value. While convenient to prime sightseeing, a complimentary shuttle will take guests to attractions within a one-mile radius - important for those traveling with small children, where the hills of Seattle can be challenging.
Wi-Fi is complimentary, as is breakfast, and parking is available for a fee. The snack bar and deli offers a kid-friendly menu.
Where to Stay in Seattle for Romance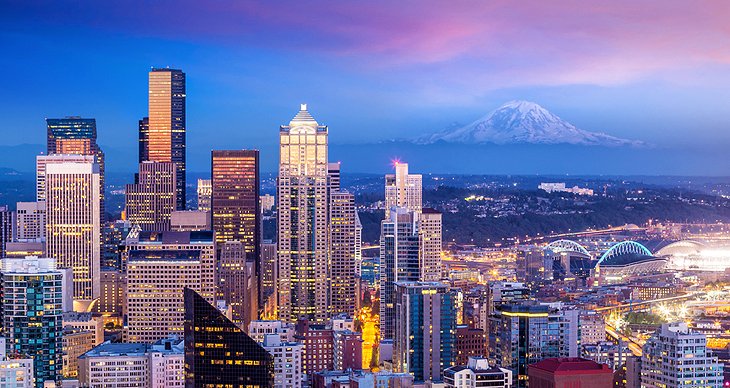 The romantically modern Kimpton Palladian Hotel is one of the most conveniently located hotels to Pike Place Market. Its newly renovated interior is elegant, with a good dose of humor. If you've ever dreamed of a stay with the likes of Brad Pitt, Frasier (aka Kelsey Grammer), or David Bowie, this is your place. Their comedic likenesses grace the portrait wall in the hip lobby, along with complimentary cider and hot chocolate with marshmallows.
Unique accessories decorate each room. Some have a covetable peek of Puget Sound. Huge soaking tubs sit majestically in the marble bathrooms, begging for the rose bath salts to be used. The adjacent restaurant with an open kitchen features a tasty menu of Pacific Northwest ingredients. On the edge of BellTown, it's definitely one of the coolest addresses in town.
As the name suggests, The Edgewater, A Noble House Hotel is all about Elliot Bay, and, of course, the rock bands that have infamously held court at this address over the years. Sitting atop a pier on the water, you'll find a remixed setting reflecting the nearby natural surroundings. Videos of jellyfish are one of the most peaceful and calming ways to relax. Music is performed on weekends.
Only the best of local ingredients could compete with the stunningly romantic views of the Six Seven Restaurant. A variety of luxury suites take full advantage of the waterfront location. Book the Beatles Suite if you're a hardcore fan of the fab four. It comes complete with memorabilia and a taste of Beatlemania luxury.
Where to Stay in Seattle near the Airport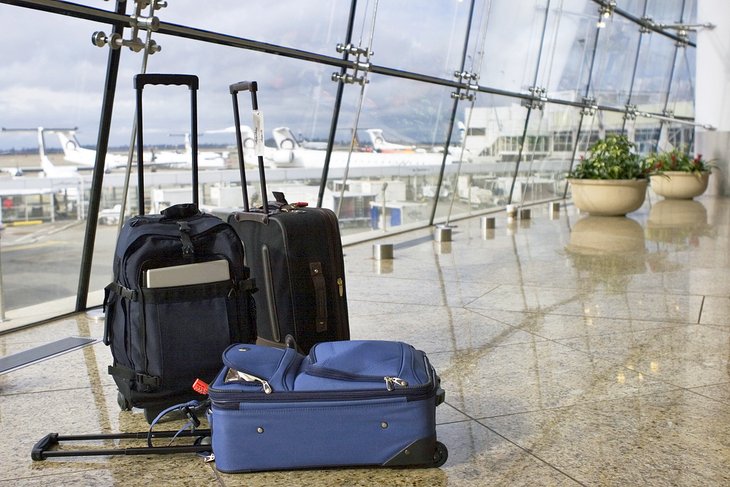 Seattle-Tacoma International Airport is about 15 miles from downtown Seattle. If you arrive late at night or have a super early flight to catch, you may want to consider a hotel near the airport for the sake of convenience.
The Cedarbrook Lodge is one of the top hotels near the airport, although from its location on 18 acres of restored natural wetlands, you'd never know the airport was just five minutes away. This is the kind of place you want to stay more than one night. The 169 rooms here are bright and airy, with wood accents and leafy views from large windows. They come with private balconies and fireplaces, and original art hangs on the walls. There is a well-known restaurant and a good spa on-site as well.
The Coast Gateway Hotel is another good choice right by the airport. It offers free overnight parking and a complimentary breakfast each morning. The hotel also offers a free airport shuttle. The rooms are tidy and comfy, with airplane-influenced decor. If you're traveling with the kids, there are family rooms. There is also a restaurant on-site and a gym.