From Salt Lake City to Park City: 4 Best Ways to Get There
If you're looking to play in the snow in the winter or hike in the mountains in the summer, Park City, Utah, is a great place to go. Getting there from Salt Lake City is easy, and you have a few options for how to make the trip.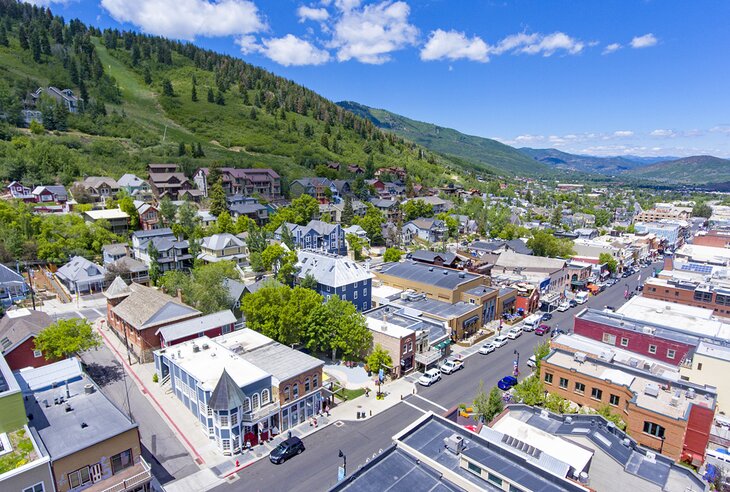 In the summertime, you can make the 35-mile drive from Salt Lake City to Park City in about 45 minutes, so driving yourself, renting a car, or even taking an Uber or Lyft are good options.
In the wintertime, it may take a bit longer to make the drive, as the route does see snow, but it does not involve much mountain driving, so tire chains are not normally required.
If you're coming from Salt Lake City International Airport (SLC), you can take the Salt Lake Express bus right from the airport direct to Park City; there are two buses each day. Another option is to arrange for a private transfer, there are a few companies that provide door-to-door service between the two Utah cities.
1. From Salt Lake City to Park City by Car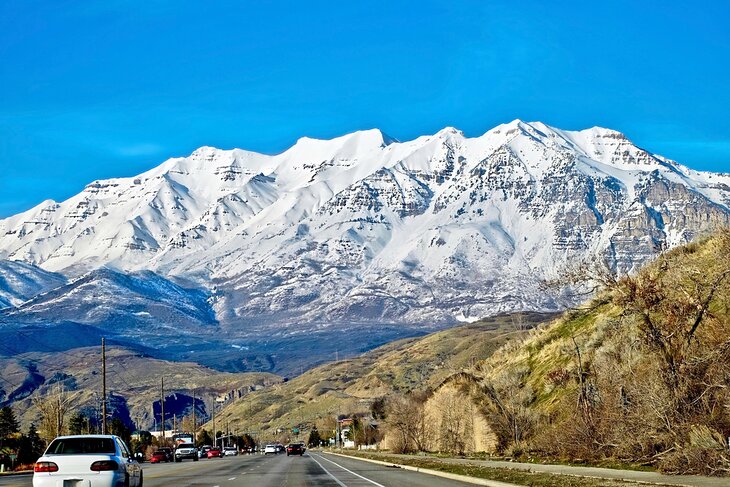 The driving route from Salt Lake City to Park City is along I-80 and it's mostly flat, taking you through Parlay's Canyon. The route is rarely restricted to snow tires or chains, unlike the routes to higher-elevation ski resorts in Utah like Brighton, Solitude, Alta, and Snowbird. Aside from the weather, you should be able to make the 35-mile drive from SLC to Park City in about 45 minutes.
Regardless of the season, it's a good idea to check the Utah Department of Transportation website for the most current road conditions along your route. This tells you traffic and weather conditions in real-time and also tells you if snow chains are required for any parts of your drive.
During the winter, the area can be snowy, especially in the mountain passes. The state does a good job at keeping the roads clear, but they get a lot of snow. Snow/all-weather tires are necessary; all-wheel-drive or four-wheel-drive is not necessary but is a really good idea. During the winter, you might want to have snow chains with you, and these are required at times in the mountains beyond Park City. They have police roadblocks, and if you do not have chains on your tires, you cannot proceed.
Rent a Car: If you're visiting Salt Lake City or don't have a car, you can always rent a car for the drive to Park City. At Salt Lake City International Airport (SLC), you will find all the major car rental companies at what's called the Gateway Center. It's adjacent to the airport parking garage and easily accessible from the terminal via either of two pedestrian bridges in the baggage claim area.
Major car rental companies like Avis, Hertz, Budget, and National also have locations throughout the city. Enterprise Rent-a-Car offers a pickup service for its non-airport locations. They will pick you up and take you to their office to rent your car.
Turo is another car rental option. It's a crowd-sourced car rental company where you are actually renting the car from an individual. The selection of cars varies, but they always have a lot of SUVs and AWD vehicles.
Consider the road conditions, as you may want to rent an SUV or a car with four- or all-wheel-drive for good traction in the snow. You should consider bringing tire chains if you plan to make the drive in the winter, between December and February.
2. From Salt Lake City to Park City by Rideshare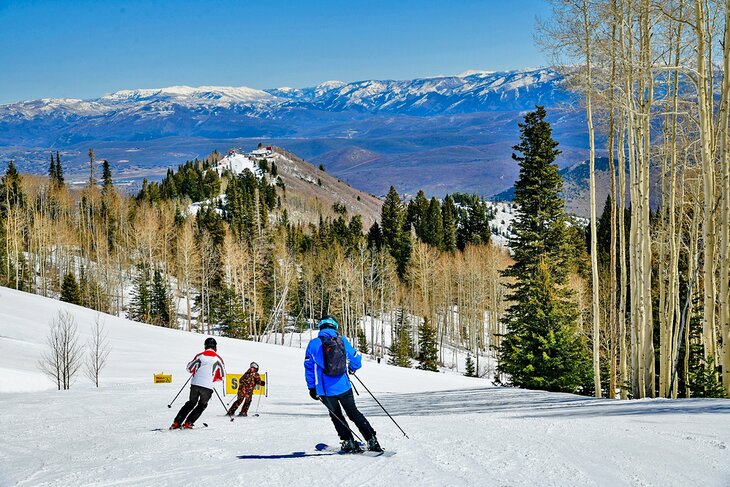 Since Salt Lake City and Park City are only about 35 miles apart, taking a rideshare car from Uber or Lyft is an option. Expect to pay about $50-$60 each way for UberX or for Lyft. These prices exclude any tips you may want to give and are per car, not per person.
Consider the weather and be sure your rideshare car is appropriate for a snowy drive (all-weather tires and/or AWD or 4WD). If you're making the trip during the winter season, check if the driver has tire chains, as they can be required for some parts of the drive.
Be aware of rideshare surge pricing during busy periods and possibly have a backup plan. Some travelers have found rideshare prices double or triple when trying to get from the SLC airport to Park City (or vice-versa) during holiday periods.
3. From Salt Lake City to Park City by Private Transfer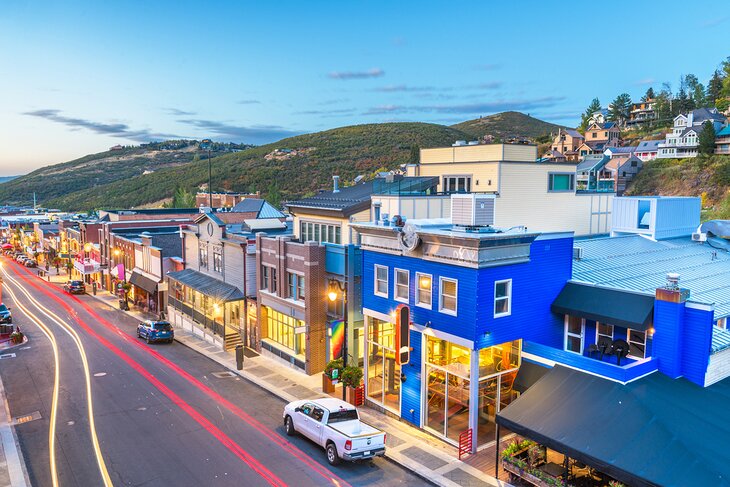 Why not leave all the driving and hassle to someone else? With the Salt Lake City Airport (SLC) to Park City UT Round-Trip Private Transfer you get professional, round-trip transfers in a comfort-class vehicle.
When arriving at SLC, the driver will be waiting with a sign with your name on it and will help you and your luggage get to the car. They will whisk you to any residence or hotel/resort in Park City and then take you back to the airport when you're ready to leave. They track your flight, so if it's canceled or delayed, they will accommodate you. The service will even provide car seats for kids of any age (with advance request).
My Shuttle is another private transfer shuttle service that provides door-to-door service between Park City and SLC airport.
4. From Salt Lake City to Park City by Bus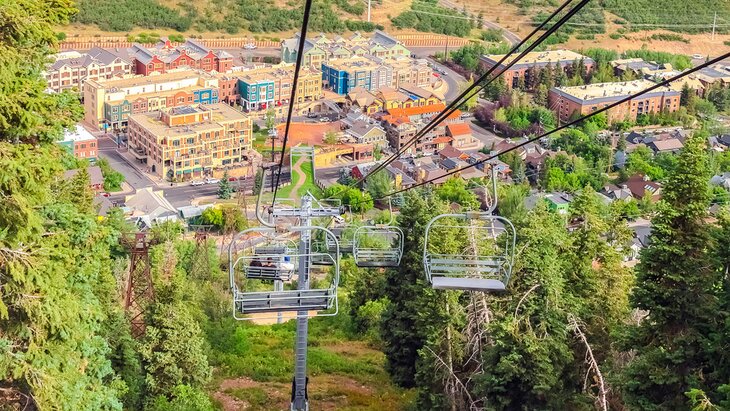 The Salt Lake Express bus has two direct buses each day that run between the cities, a morning bus (departs SLC at 8:30 am) and a late afternoon bus (departs SLC at 5:30 pm). The trip takes 45 minutes.
The bus stops on the ground level of the airport, outside door L2, between pillars 2B and 3B, in the B lanes.
The bus also makes a stop in downtown Salt Lake City at 60 Temple Street (at 8:10 am, before stopping at SLC). Drop off in Park City is at the Chevron at 6500 UT-224.
Salt Lake Express buses have power outlets at each seat, complimentary Wi-Fi, and a restroom. Each passenger can bring two checked bags (and carry-ons). They charge $10 each for additional checked bags and for large items like skis or bicycles.