12 Top-Rated Tourist Attractions in Cyprus
We may earn a commission from affiliate links ()
This tiny island has a grand history. Coveted by empires across the centuries, Cyprus' enviable position has made it a prized possession for all who rose to power in the Eastern Mediterranean.
Today, people still flock here, but it's now to seek out the island's beaches rather than to gain power and glory.
For travelers interested in more than sand and sun, you're in for a treat, as Cyprus has archaeological sites, fine Byzantine churches, and monasteries and museums galore. It's also a wonderful place to go hiking, with an incredible wealth of unique flora and fauna.
Best of all, it's so small that you can easily base yourself in one town and head out on day trips from there.
Make sure you don't miss any island highlights by using our list of the top attractions in Cyprus.
Note: Some businesses may be temporarily closed due to recent global health and safety issues.
1. Ancient Kourion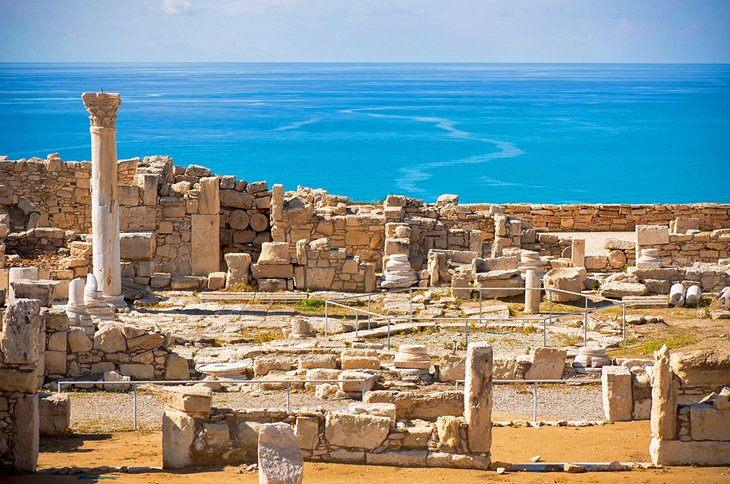 There's no shortage of ancient sites in Cyprus but Kourion is the pick of the bunch.
Romantically situated across a coastal cliff with tumbling views of the countryside and Mediterranean below, it's a magical place.
The entire site is vast, but the most famous places to visit while here are the theater and the House of Eustolios, which holds a clutch of fine, well-preserved mosaics.
For those with more time up their sleeves, the large Byzantine basilica area is wonderfully picturesque with its tumbled columns and scraps of mosaic floor.
Accommodation: Where to Stay in Limassol
2. St. Hilarion Castle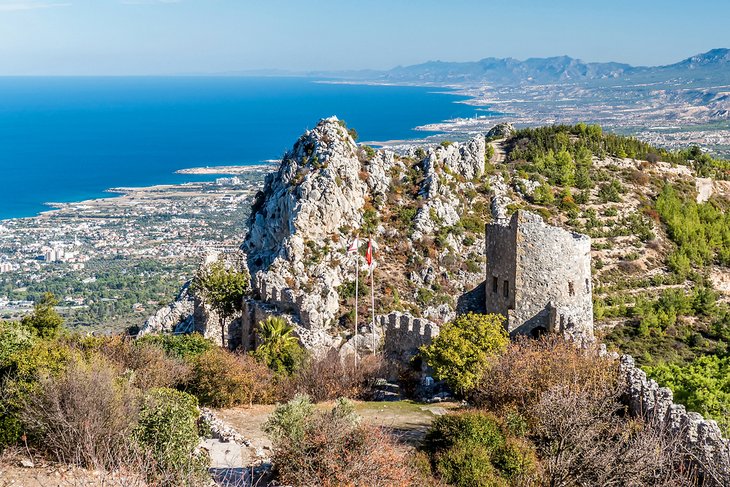 One of the Mediterranean's most beautiful castle ruins, St. Hilarion is an old Crusader bastion and home to many myths and legends. Local lore claims the castle itself was built by a fairy queen, who used to charm local shepherds on the slopes here.
The castle's extensive ramparts and chambers snake up the mountain and are explorer heaven. A trail runs through the lower castle buildings of soldier barracks and stables, up to the remnants of towers, royal apartments, and chapels.
For those that climb right to the top, the views across the hills and down to the coastal plain are phenomenal.
North Cyprus has three major castle ruins, but St. Hilarion is by far the best preserved, so if you only have time to see one castle in Cyprus, make it this one.
3. Larnaca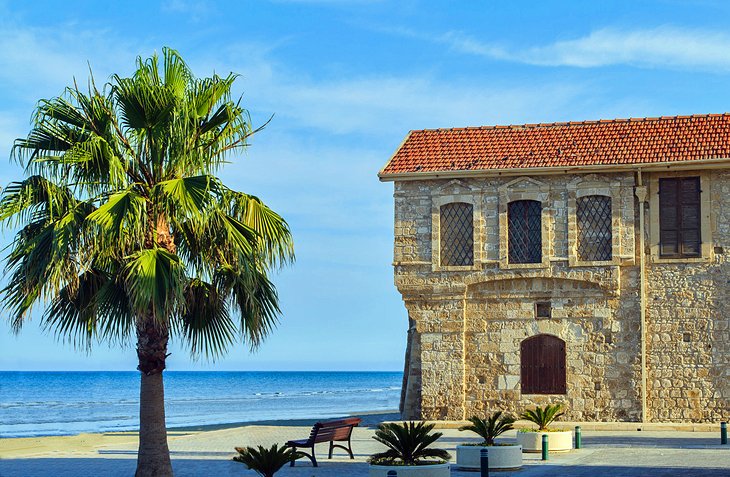 Easygoing Larnaca, on the island's southeast side, may be a seaside resort, but it's kept its local soul.
This is by far the most laid-back base for holidaymakers here.
All the facilities for sun- and sand-based fun can be found, but the old crumbling Turkish Quarter (called Skala) and ornate Agios Lazaros (Church of St. Lazarus) give the town an interesting historical edge, while the center itself has retained the atmosphere of a proper workaday town rather than just a summer resort.
Even better, the salt lake, just to Larnaca's west, is packed full of flocks of pink flamingos during spring, and plenty of hill villages and cultural tourist attractions lie in the surrounding hinterland.
Accommodation: Where to Stay in Larnaca
4. Karpas Peninsula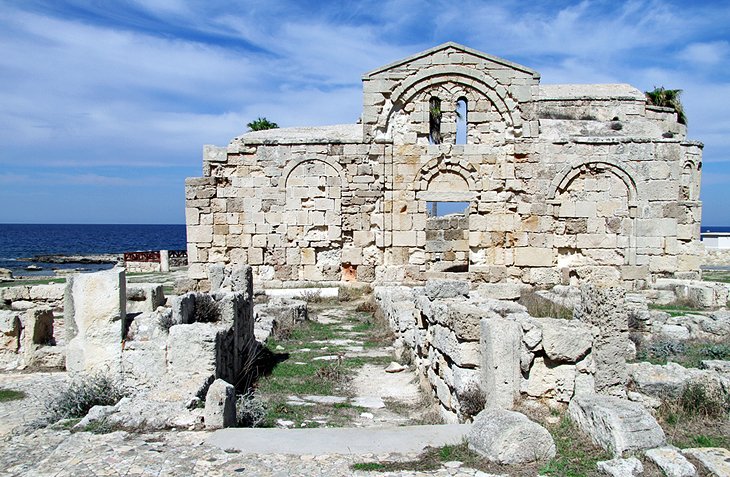 The most beautiful region in Cyprus is the lonely and rugged Karpas Peninsula, which stretches out in a long finger of golden beaches backed by rugged hills in the northeast of the island (in North Cyprus).
It's Cyprus' least trodden area with sublime hiking, quaint villages, and hidden historical sites in abundance.
This is the place you need to head if you want to experience the undiscovered and undeveloped island life of old.
Venture out for the day in a car (the area has virtually no public transport) and visit the mosaics of Agia Triada at Sipahi village before heading further northeast to remote Dipkarpaz village and the small ruin of Agios Filon church.
Afterwards, move on to the peninsula's famous Golden Beach, a vast swath of sand that sums up the Karpas' rugged appeal.
5. Ancient Salamis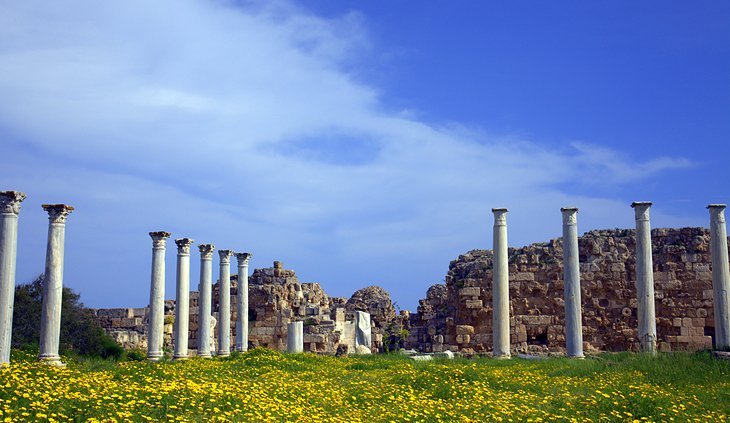 This huge archaeological site is home to a wealth of marble ruins and ranks up there with Ancient Kourion as the top historical site on the island.
Wandering along the dirt tracks of Salamis between sets of ruins from a muddle of different time periods is a lesson in the vast history of Cyprus.
Grand Hellenistic statuary - missing their heads, which were lopped off by over-zealous Christians - sit amid the ruins of the Gymnasium. Two substantial ruins of Byzantine churches stand amid fields of wild fennel and weeds, and a humongous reservoir area showcases the engineering ability and management of what must have once been a grand ancient city.
Ancient Salamis is in North Cyprus, but it's an easy day trip from Nicosia.
Accommodation: Where to Stay in Nicosia
6. Kolossi Castle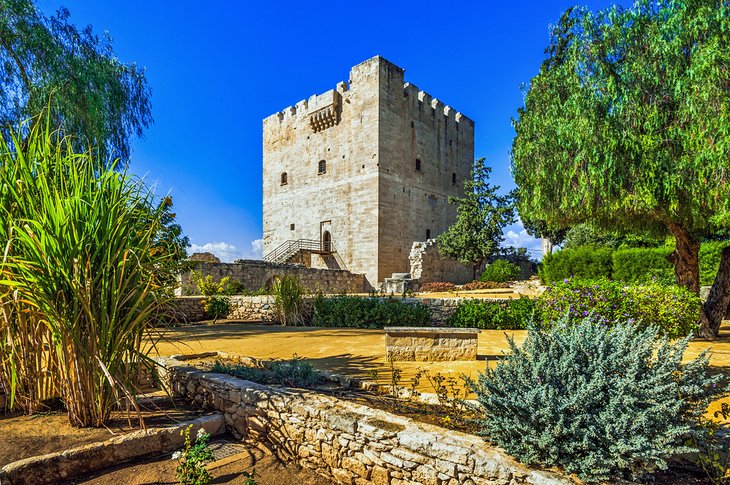 If castles had cuteness competitions, Kolossi would surely come up trumps.
This tiny but perfectly formed castle just outside of Limassol is an old Crusader stronghold and a reminder of Cyprus' importance for the Europeans during the Holy Land Crusades.
First held by the Knights of St. John, the castle was used as a commandery for the area, with an excellent location looking out over the coast line.
Today, the castle's appeal is mostly down to its dollhouse proportions and its tranquil position amid snoozy Kolossi village.
Accommodation: Where to Stay in Limassol
7. Cape Greco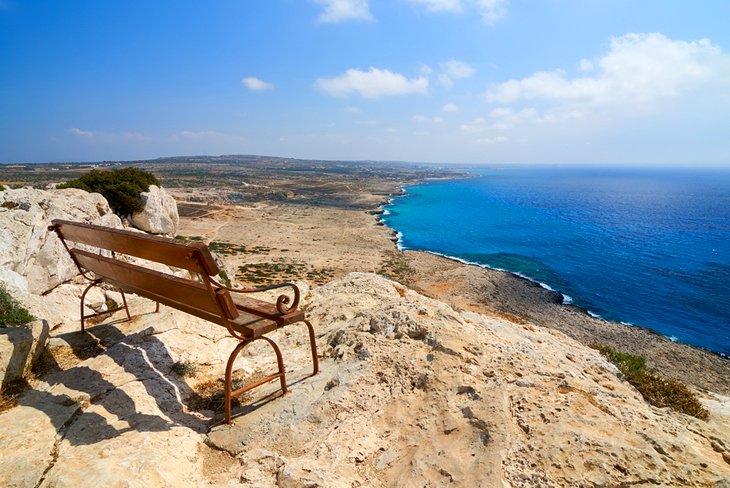 Even along Cyprus' buzzing south coast there are regions where you can escape the crowds.
Cape Greco is an impossibly pretty coastal national park with a variety of walking trails that start just east of the resort of Agia Napa.
There is a wonderful variety of local flora here, particularly many of Cyprus' endemic wild orchids that bloom in early spring but the real highlight is the absolutely gorgeous coastal scenery with azure blue sea beyond.
The trails stretch all the way to Cape Greco point, which is the island's most southerly tip.
8. Troodos Villages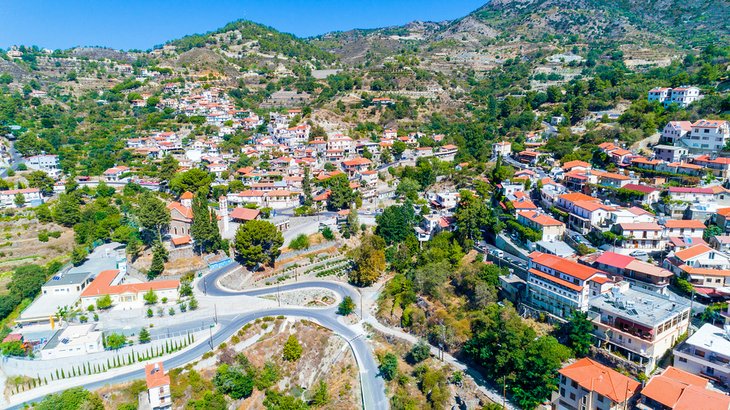 The Troodos Massif (Troodos Mountains), in the hill region of the southwest, are packed full of pretty villages full of stone-cut traditional houses and cobblestone alleys.
They're also home to some of Cyprus' most amazing churches and monasteries that hold vibrant frescoes and wall paintings that date from the medieval era.
The Troodos churches are so important historically that nine of them have been given UNESCO World Heritage status. Hiring a car and tootling around this area, searching out stone cut chapels is a great day out but if you only have time to view one, the Church of Archangelos Michail in the dinky village of Pedoulas should be top of your things to do list.
For self-drive day trip potential, the Troodos Mountains are easiest accessed using Limassol or Nicosia as your base. To cut down on the driving there are also plenty of small boutique-style hotels in the main Troodos Mountains villages themselves.
Accommodation: Where to Stay in the Troodos Mountains Region
9. House of Dionysus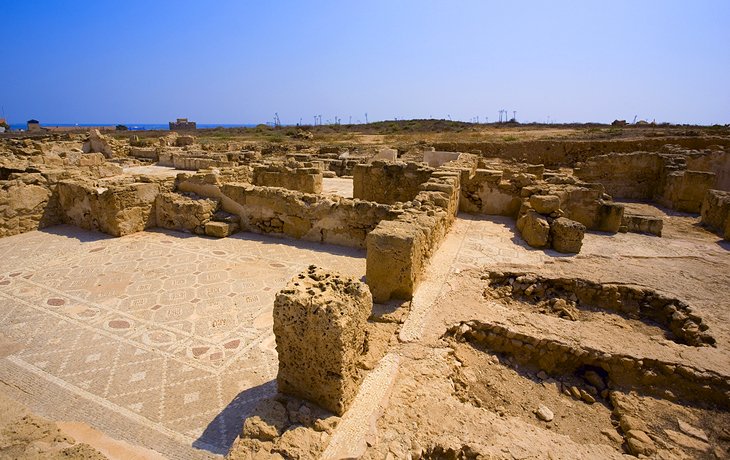 The big-hitter site in the resort of Paphos is the House of Dionysus, home to an incredible collection of mosaic floors that are feted for their excellent preservation and vibrant coloring.
Part of the larger Paphos Archaeological Site, which contains the excavated remains of ancient Paphos, the area is home to a variety of Greco-Roman ruins, as well as several other mosaic houses.
The House of Dionysus remains the most visited part of the site because it contains the best examples of intricate mosaic artistry. The house is named after the god Dionysus who crops up in many of the mosaics throughout the house, which mostly depict scenes of Greek mythology.
Accommodation: Where to Stay in Paphos
10. Cyprus Museum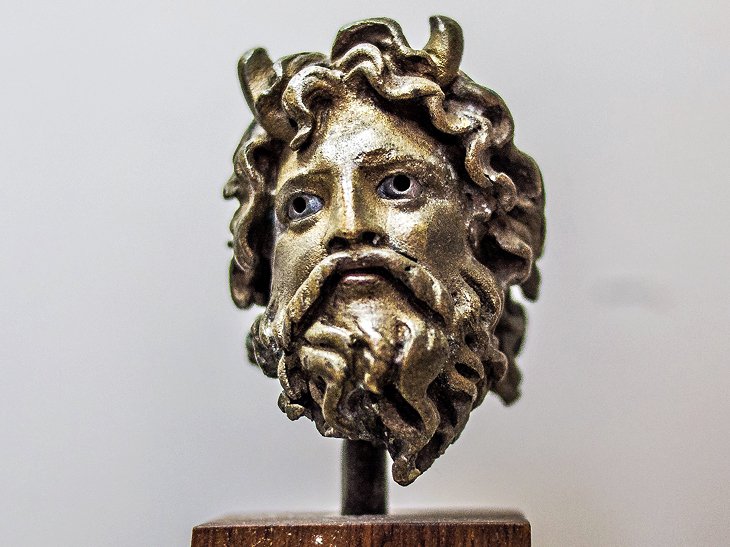 With so many archaeological sites, Cyprus is packed full of museums, but the Cyprus Museum in the capital Nicosia is where you go to pull together all of the island's history.
Extremely well-curated, the museum takes visitors on a journey from the Neolithic age right up to the Ottoman era using beautiful artifacts to show the sophisticated artistry of each period. The standout exhibits are the huge collection of terra-cotta votive statues that date from the 7th century BC.
Even if you're based on the coast, you should definitely make a half-day trip to the capital just to view the museum.
11. Nissi Beach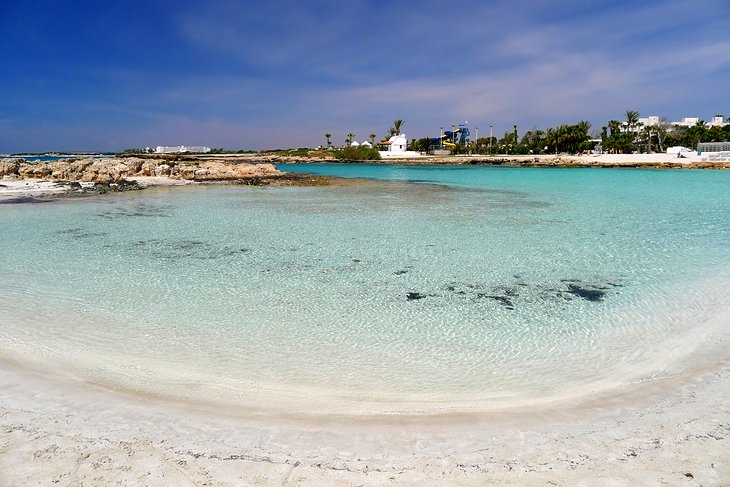 A swath of white sand loveliness that rolls onto the turquoise sea in Agia Napa, Nissi Beach is Cyprus' most famous strip of sand.
Yes, it gets crowded in summer (a beach this gorgeous doesn't stay a secret), but even with rows of sunbeds, there's no denying Nissi's beauty.
The water is very shallow at the shoreline and very calm within the bay as a whole, making it a great spot for families with young children, and in the summer high season, bags of facilities are on offer, meaning you can make an entire day at the beach.
12. Kyrenia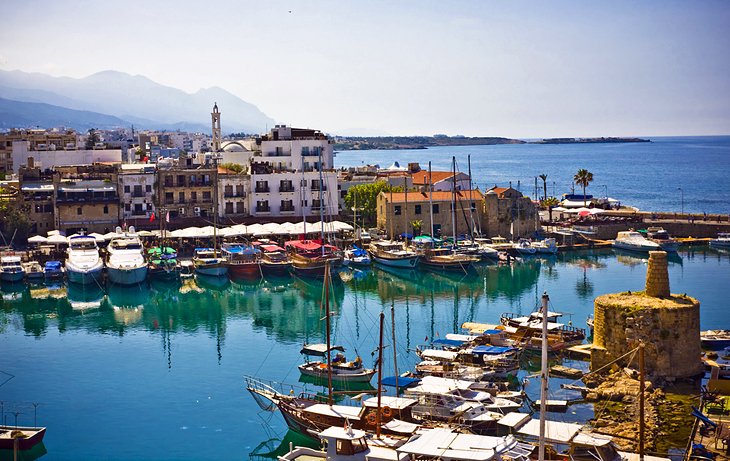 Kyrenia (Girne) is North Cyprus' prettiest town having clung to the old Ottoman character of its harborside old district.
Kyrenia Castle overlooks the quaint harbor on the eastern side, and climbing up onto the castle's ramparts rewards you with fantastic views across the town.
A squiggle of narrow lanes meander back from the waterfront area, full of wooden-shuttered houses in various states of disrepair. It's a great place for strolling and soaking up the timeless atmosphere and there are plenty of cafés overlooking the harbor for when you want to put your feet up.
Accommodation: Where to Stay in Kyrenia