15 Top-Rated Attractions & Things to Do in Hastings
We may earn a commission from affiliate links ()
Hastings is an attractive English seaside resort town overlooking the English Channel that's popular for its sporting and cultural events, weekend getaways, and day trips. It's also well-known for its association with the famous Battle of Hastings of 1066, an event that in fact took place six miles away.
Although its importance as one of the Cinque Ports ended due to a series of destructive floods and repeated attacks by the French at the end of the 14th century, the town experienced another heyday in the 19th century when it became a tourist destination for the higher classes of society, taking Brighton as its model.
Hastings is also a great place to enjoy some walking, a pastime made famous by the excellent Foyle's War TV show. Whether exploring the beautiful historic town center or hiking along the picturesque coastal landmarks, including the famous Hastings Pier, fans of this hit show will recognize many of the town's landmarks.
Other top recommended things to do include taking the East Hill Cliff Railways, the UK's steepest funicular railway, up to Hastings Country Park. Here, you'll be rewarded with incredible views over the English Channel, as well as have access to some 850-plus acres of nature reserve to explore.
1. Explore the Historic Net Shops & the Stade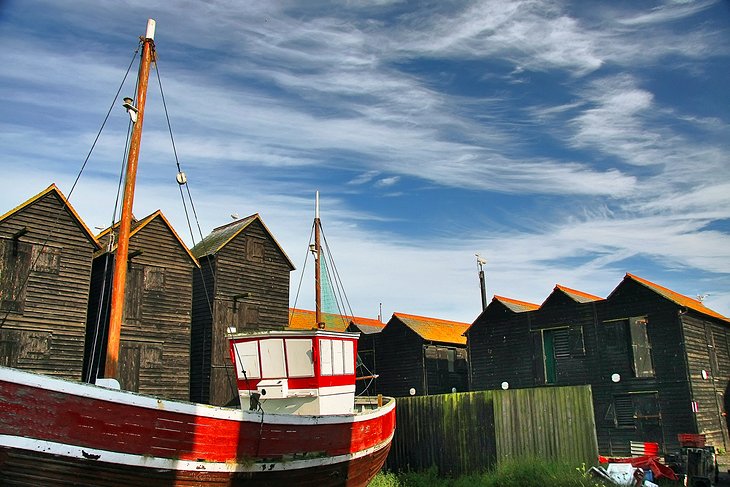 A row of "net shops" – the traditional tall sheds or "lofts" used by fishermen to store their nets and prevent their rotting – has been perfectly preserved in the Old Town of Hastings. Standing as tall as three stories, these well-preserved historic buildings are testament to the town's long history as a fishing port.
Remarkably, some 39 of these unique wooden structures survive as listed buildings on the "Stade," the Old Town's shingle beach, where some of them have stood for centuries. And you can't miss them. Notable for the black tar painted on their exteriors as weatherproofing, a process known as weatherboarding that is common throughout East Sussex, they're a must-see (and a great photo op) in Hastings.
2. Visit the Hastings Fishermen's Museum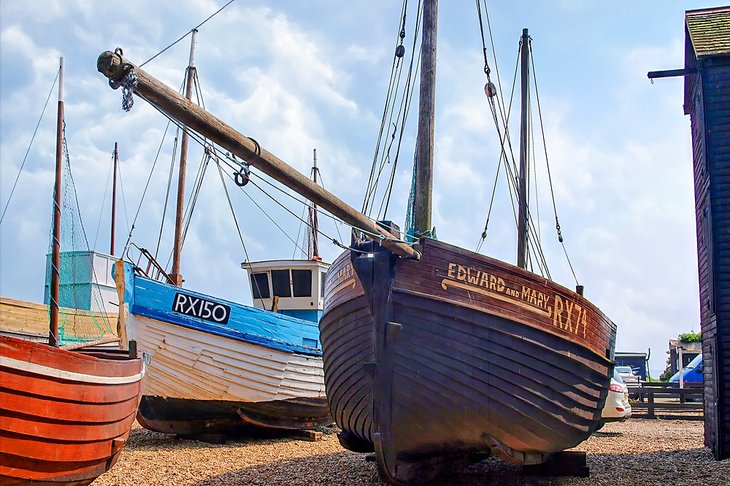 While exploring the Stade area and its Net Shops, be sure to also visit the Fisherman's Church of St. Nicholas in Rock-a-Nore Road. Built in 1854 to serve the fishing community, this charming building now houses the Hastings Fishermen's Museum.
The museum itself opened in 1954 and is well worth a look for its fascinating displays relating to the town's maritime history, along with numerous photographs from the 1800s. A highlight is the inclusion of a "lugger" boat, the Enterprise, and models and exhibits portraying the development of the local fishing industry. A gift shop is also located on-site, and admission is free.
3. Explore West Hill and Hastings Castle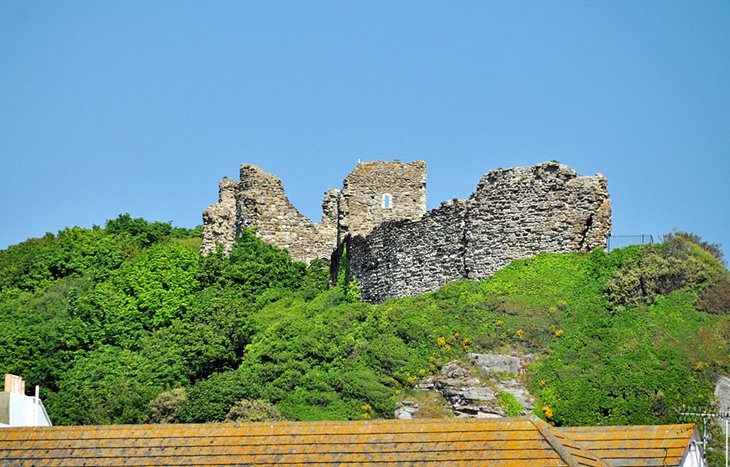 The remains of Hastings Castle, the first fortification to be built after William the Conqueror's invasion in 1066, can be easily explored. Perched atop the town's West Hill, it's a fun tourist attraction to get to via the town's second funicular railway, The West Hill Cliff Railway.
In its almost 1,000-year history, this formidable fortress has withstood violent weather, coastal erosion (large portions of the castle have fallen into the sea over the centuries), as well as sieges and even bombing during WWII.
4. Wander Hastings Old Town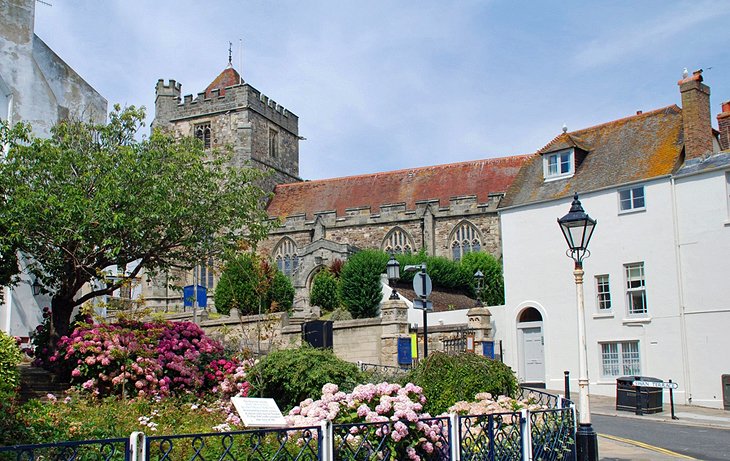 Hastings is a delightful town to explore on foot, particularly its Old Town area. Located below Hastings Castle, the elegant curving buildings along Pelham Crescent are located in the heart of this historic area, and were constructed between 1824 and 1828. Other architectural highlights include the many half-timbered houses standing in Hastings' narrow High Street and in All Saints Street, with its pretty church of the same name.
Next to Hastings Pier – a stunning edifice constructed in 1872 and rebuilt in 2016 after a devastating fire – stands the Conqueror's Stone. It was here that William the Conqueror is said to have taken his first meal after setting foot on English soil in the 11th century. It's also where you'll find the Stade, the town's main beach, a pleasant place for a spot of sunbathing or a picnic.
5. 1066 Battle of Hastings, Abbey and Battlefield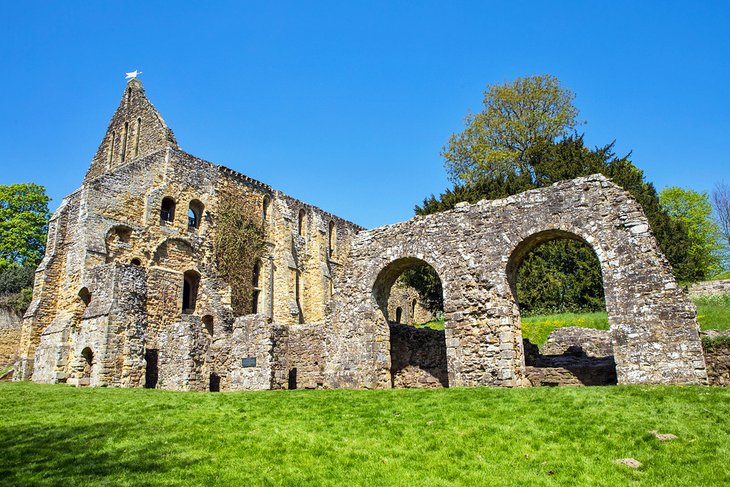 The delightful little market town of Battle, located just six miles north of Hastings, is well worth exploring for its role in the Battle of Hastings of 1066. To commemorate his victory and in atonement for the bloodshed, William the Conqueror built an abbey on the spot where his rival, King Harold of England, fell. The 223-foot Benedictine abbey church, consecrated in 1094, was later demolished during Henry VIII's rule.
The home built on the ruins eventually became a girls' school, and the tomb of Sir Anthony Browne, the man responsible for tearing it down, can be seen in nearby St. Mary's church. The gatehouse, completed in 1339, and the ruins of the monks' dormitory (dating from 1120) remain particularly impressive.
Today, an excellent visitor center contains many fascinating displays of the battle and its impact (audioguides are available). An introductory film sets the scene and provides useful context, and interactive displays are extremely informative and educational.
6. Hike through Hastings Country Park Nature Reserve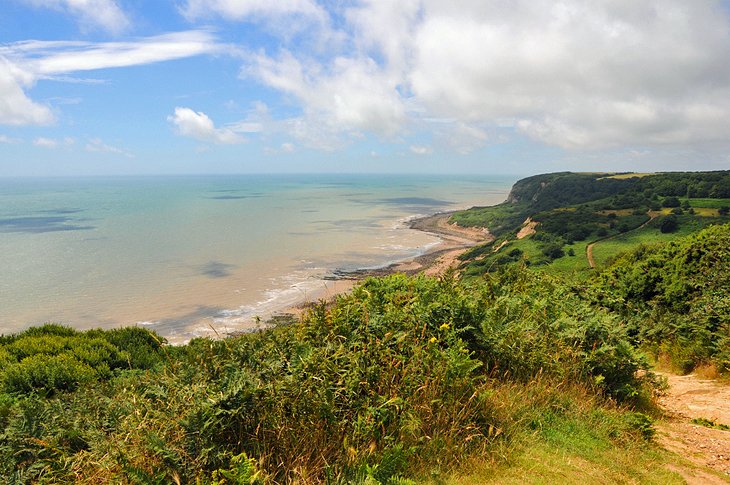 Hastings Country Park Nature Reserve includes a variety of interesting scenery to explore, from soft sandstone cliffs and cliff top heathland and grassland to ancient woodlands and sustainably managed farmland. At 852 acres, it's one of the largest such nature reserves in England and boasts many excellent walks overlooking some of the most spectacular scenery on the south coast.
Allow plenty of time to do some wildlife spotting, including watching for the many migrating birds that cross the English Channel, as well as the fulmars nesting on the cliffs. One of the largest populations of breeding black redstarts in the UK can also be spotted here. Other notable birdlife includes kestrels, peregrine falcons, and buzzards. The reserve is also becoming increasingly attractive to barn owls and ravens. Also of interest is a small herd of free-roaming Exmoor ponies.
A good place to start your adventure is at the visitor center. Here, you'll find a wealth of information about the wildlife and geology of the area.
7. Hastings Contemporary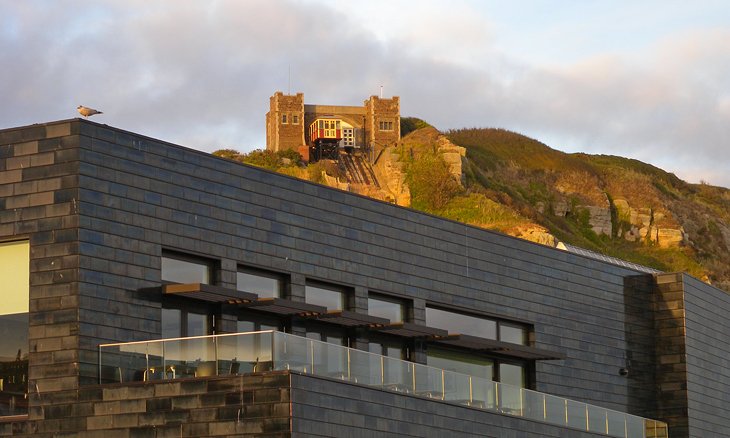 Formerly known as the Jerwood Gallery, the recently opened Hastings Contemporary features a sizable permanent collection of British artworks from the likes of L.S. Lowry, along with regular rotating exhibits. Located overlooking the Stade beach area, the building's dramatic tile-clad design also makes it worth a visit, having drawn inspiration from the old net shops the town is famous for.
8. Hastings Museum and Art Gallery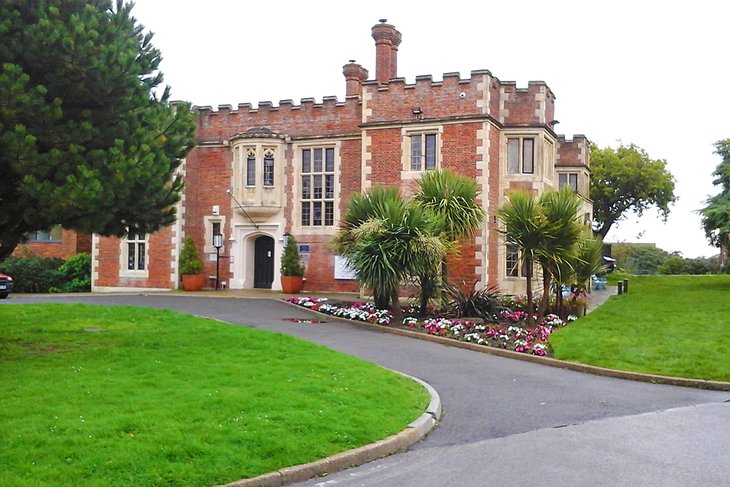 If art's your thing, the Hastings Museum and Art Gallery should also be included in your Hastings travel itinerary. Featuring a collection of nearly 100,000 artifacts related to the art, culture, and history of the area, the museum offers much to see.
9. Visit Kipling's Bateman's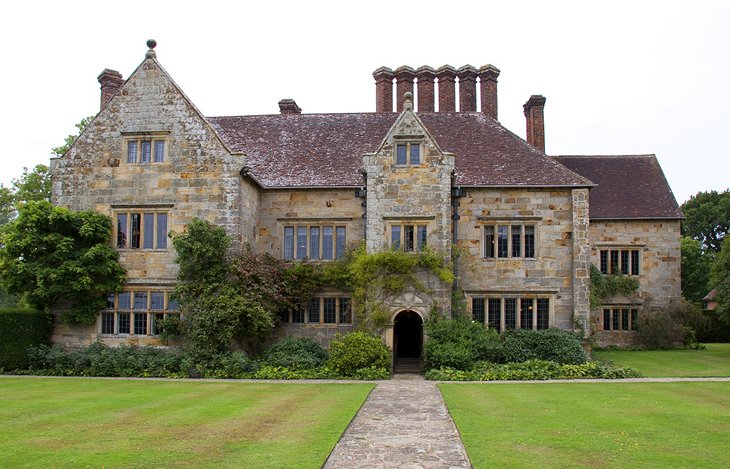 Rudyard Kipling – one of England's most famous authors, winner of the Nobel Prize for Literature, and author of The Jungle Book and The Man Who Would Be King – lived in beautiful 17th-century Bateman's from 1902 until his death in 1936. Just 11 miles northwest of Hastings in Burwash, this elegant Jacobean house is home to a number of excellent displays, including Kipling's 1928 Rolls Royce, as well as furnishings.
10. Visit Romantic Bodiam Castle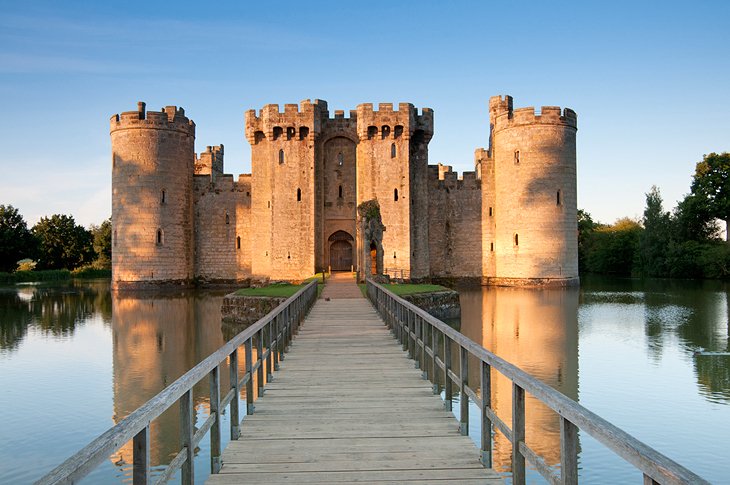 Believed to have been built in the late 14th century, Bodiam Castle – on the northern slopes of the Rother Valley, eight miles northeast of Battle – is widely regarded as one of the most romantic castle ruins in England. Never having had to endure a siege, it has, as a result, been able to retain much of its original character.
Surrounded by the River Rother and an unusually wide moat, this square castle, with its sturdy, round battlements, stands as if on an island and is a delight to explore. Guided tours are available, and a tearoom and shop are located on-site.
Afterwards, walk to nearby Bodiam Station, last stop on the 10-mile-long Kent & East Sussex Railway, a fantastic heritage train ride all the way to beautiful Tenterden in Kent. For a truly memorable sightseeing adventure, buy a return ticket, and be sure to allow plenty of time to explore this quaint town.
11. Take a Drive to Rye and Rye Harbor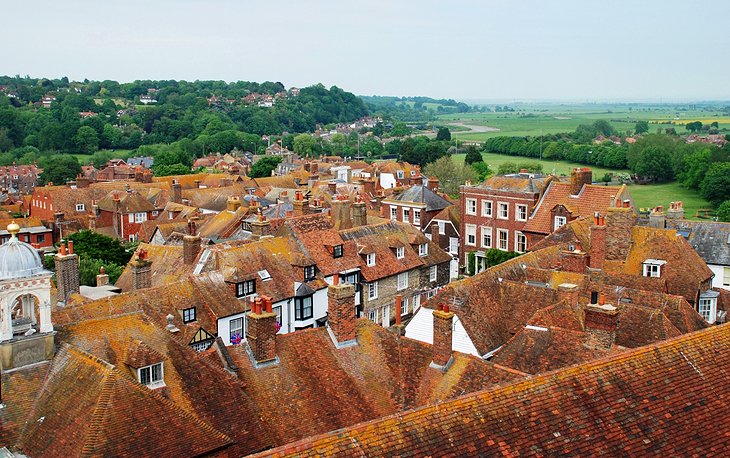 Located just 12 miles northeast of Hastings, the quaint town of Rye with its bustling harbor is one of the best-preserved medieval towns in England. This must-see tourist attraction is home to enchanting cobbled streets such as Mermaid Street, and the town is chock-full of fun things to do.
Highlights include exploring its excellent boutique shops, cafés and tearooms, restaurants, and inns, including The Mermaid Inn, once the haunt of the notorious Hawkhurst Gang.
Also visit Camber Castle. Built by Henry VIII and located in lovely Rye Harbour Nature Reserve, interior guided tours of the castle are available. Rye is a popular hangout for writers, and Lamb House, once the home of Henry James, was featured in the hit BBC mini-series Mapp and Lucia.
Another nearby attraction worthy of a visit is Great Dixter House and Gardens in Northiam. This 15th-century manor house features fascinating furniture and needlework displays and is set in a garden designed by Lutyens that includes a sunken garden, a walled garden, and a lily pond, as well as a topiary.
12. Join in on a Smugglers Adventure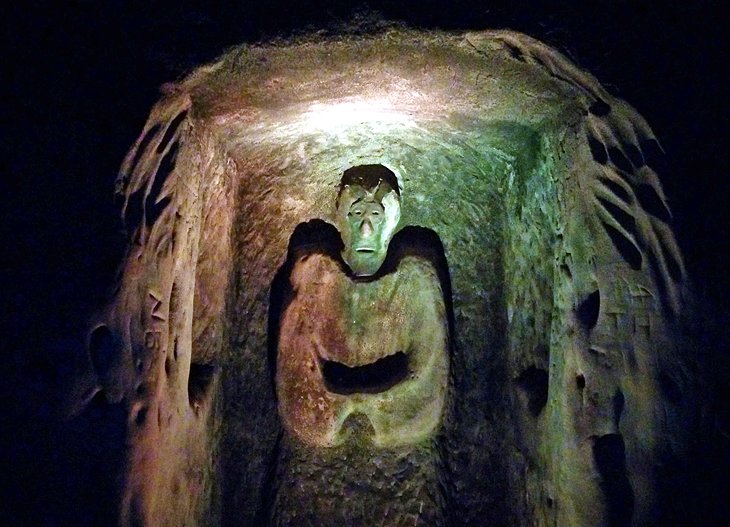 Smugglers and pirates once frequented the Hastings area, and Smugglers Adventure is a fascinating insight into their lives and times that's suitable for families on vacation. Situated in the pre-glacial St. Clements Caves, the adventure includes an opportunity to explore the labyrinth of caves as you uncover the secrets and dangers facing smugglers through more than 70 life-size characters and hands-on displays. Fun tours led by costumed guides are available.
Another fun attraction, the True Crime Museum, also located in the caves, features fascinating displays of crime-related artifacts and case histories. Other popular things to do for families in and around Hastings include visiting Drusillas Park in Alfriston, considered one of the best small zoos in the country (and popular for its Thomas & Friends train and Hello Kitty themed rides), and the Blue Reef Aquarium with its displays of aquatic creatures.
Kids will also enjoy the The Hastings Miniature Railway, which offers a chance to ride a narrow-gauge railway on the seafront.
13. Herstmonceux Castle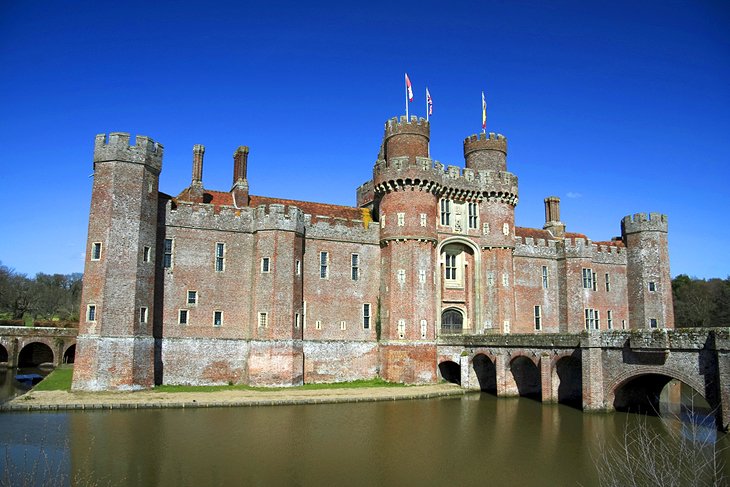 Splendid Herstmonceux Castle, located just 10 miles west of Battle, is a moated red-brick Renaissance manor house dating from the 15th century that once served as home to the Royal Observatory (historic equipment can still be seen at the Herstmonceux Science Centre). Today, its 600 acres of beautiful woodland and superb Elizabethan gardens are open to the public throughout the spring and summer.
The grounds include excellent trails, a lovely folly next to a lake, and magnificent 300-year-old chestnut trees, as well as seven themed formal gardens. If possible, time your visit for August when medieval fairs and battles are regularly re-enacted. Other frequent events include concerts and falconry displays. There's also a great tearoom located on-site. Castle guided tours are also available.
14. Bexhill-on-Sea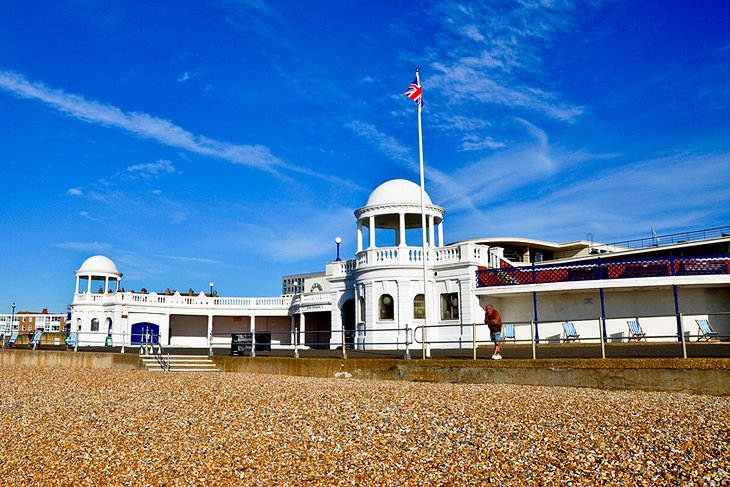 Beautiful Bexhill-on-Sea is well known as a classic Victorian-era town, as well as for being the first place in Britain to have a motor-racing track. These and other historic facts are celebrated at the Bexhill Museum, opened in 1913 and home to the excellent Sargent Gallery with its quirky mix of objects from the stone-age to the Egyptians, as well as displays about the town's links with dinosaurs (there's even an original painting by L.S. Lowry).
15. Pevensey Castle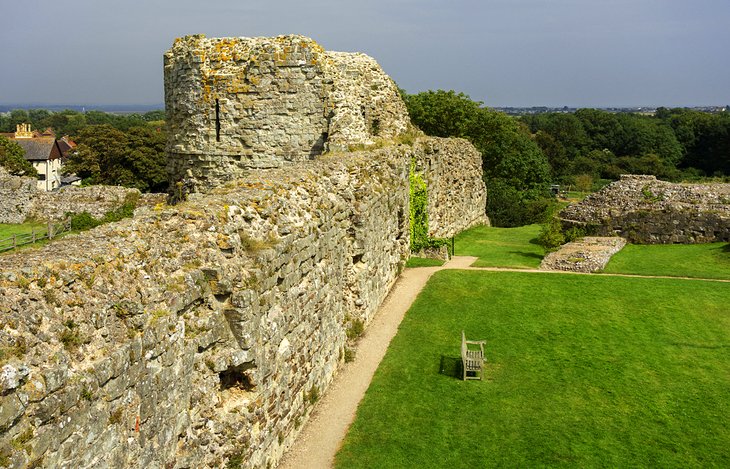 William the Conqueror is supposed to have landed in the small resort town of Pevensey Bay in 1066 before heading off to conquer England. A mile inland is the pretty village of Pevensey, where the Normans built a castle using the remains of an old Roman fort.
The 20-foot-tall castle walls are still standing, as are the remains of the dungeons, a gate tower, and mint house. A new museum has been added to the attraction, tracing the site's history all the way back to the 4th century through displays and collections of artifacts. Guided tours are available.
Where to Stay in Hastings for Sightseeing
In order to ensure you're able to make the most of your Hastings travel itinerary, check out our list of the top-rated places to stay near the town's most popular tourist attractions.
More Related Articles on PlanetWare.com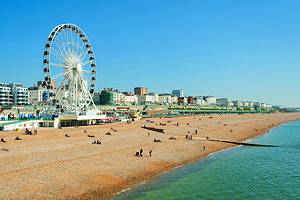 Easy Day Trips from Hastings: Just a short distance away from Hastings is the pleasant seaside town of Brighton, a popular vacation destination for its lovely old town, pier, and promenade. It's a pleasant drive to the Kentish city of Canterbury, famous for its medieval architecture and lovely cathedral. Well-known for its famous white cliffs, Dover boasts one of the country's most picturesque castles, offering incredible views over the English Channel toward France.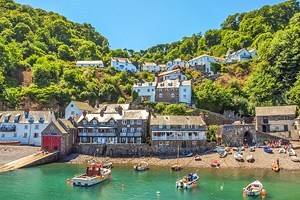 Rural Escapes: England offers no end of beautiful scenery and charming small towns to explore. Idyllic English escapes can be enjoyed in the stunning Lake District, popular for its hiking, sailing, and sightseeing opportunities. The Channel Islands are another popular destination for those seeking great countryside to explore, especially on the larger islands of Jersey and Guernsey.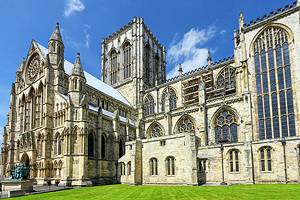 England Vacation Ideas: No visit to England is complete without spending time in the nation's capital of London, famous for its spectacular royal castles, palaces, and numerous museums and galleries. The Midlands' city of Birmingham is also worth exploring, and features a number of great tourist attractions related to its industrial past (it's also close to the popular tourist city of Coventry). The historic city of York is also a must-visit, and offers no end of fun things to do, from visiting its mighty cathedral to walking its old city walls.