14 Top-Rated Attractions & Things to Do in Grand Rapids, MI
We may earn a commission from affiliate links ()
Grand Rapids, in western Lower Michigan, was the boyhood home of Gerald Ford, 38th President of the United States. Some of the main tourist attractions are the Gerald R. Ford Presidential Museum, with a model of the President's Oval Office in the White House; the Meyer May House, designed by Frank Lloyd Wright; and the Frederik Meijer Gardens and Sculpture Park.
The city also has a number of fun family attractions, including the Grand Rapids Children's Museum and the John Ball Zoo. Regardless of the time of year, there are plenty of things to do. Plan your next visit with our list of top attractions in Grand Rapids, Michigan.
See also: Where to Stay in Grand Rapids
1. Stroll through the Frederik Meijer Gardens and Sculpture Park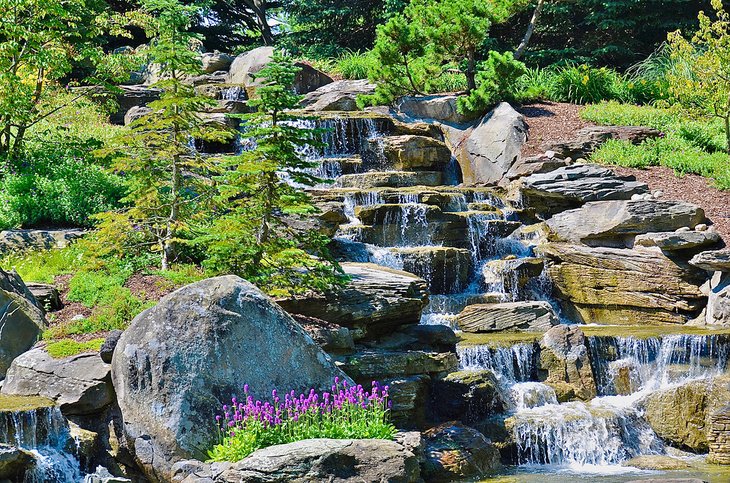 The Frederik Meijer Gardens and Sculpture Park offer indoor and outdoor space that can be enjoyed year-round. The outdoor gardens showcase flowers and peaceful green spaces through a variety of garden styles. Outdoor sculptures are set in the beautiful natural scenery, backed by trees and waterways, with winding paths.
2. Go Wild at the John Ball Zoo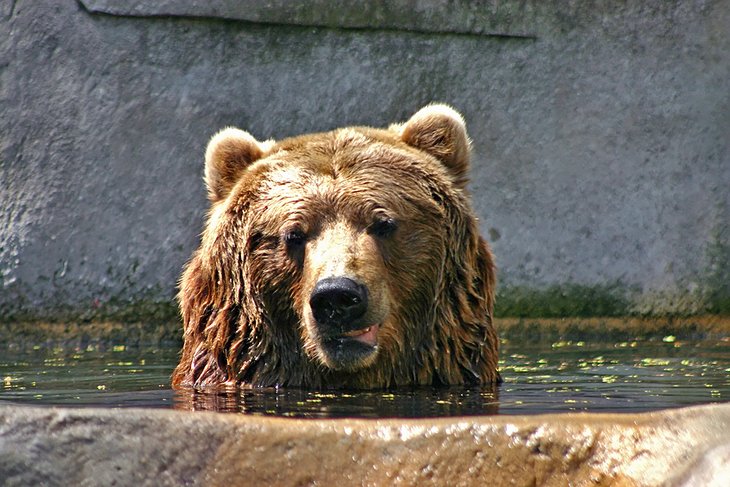 John Ball Zoo in Grand Rapids is home to animals large and small from all over the world. One of its best features is the wide range of up-close experiences and animal interactions available to visitors, including the chance to feed spider monkeys, bears, penguins, and pelicans. Additional behind-the-scenes adventures include the chance to observe a chimpanzee training session while learning about their daily needs, and a truly hands-on experience with the animal ambassadors, where you can learn how to handle various small animals, including reptiles, birds, and mammals.
3. Tour Frank Lloyd Wright's Meyer May House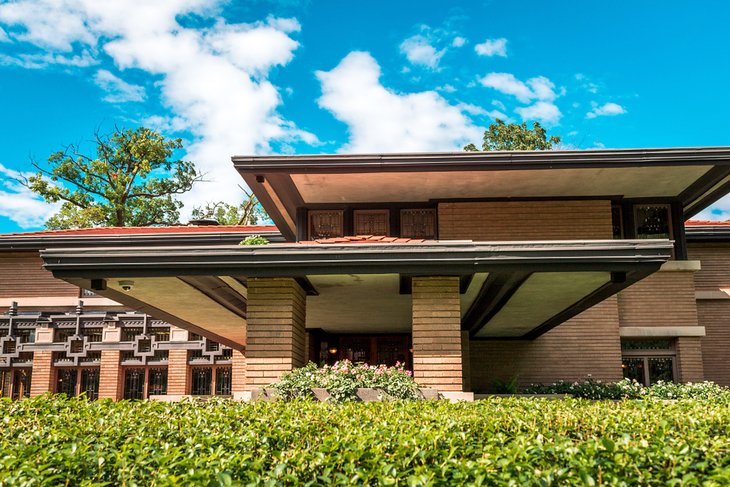 The Meyer May House was designed by Frank Lloyd Wright and built in 1908 for a wealthy clothier. The original structure was a modest-sized Prairie-style home that was gradually altered and added to over the years. The home was later purchased and painstakingly restored to its original form after two years of research.
4. Gerald R. Ford Presidential Museum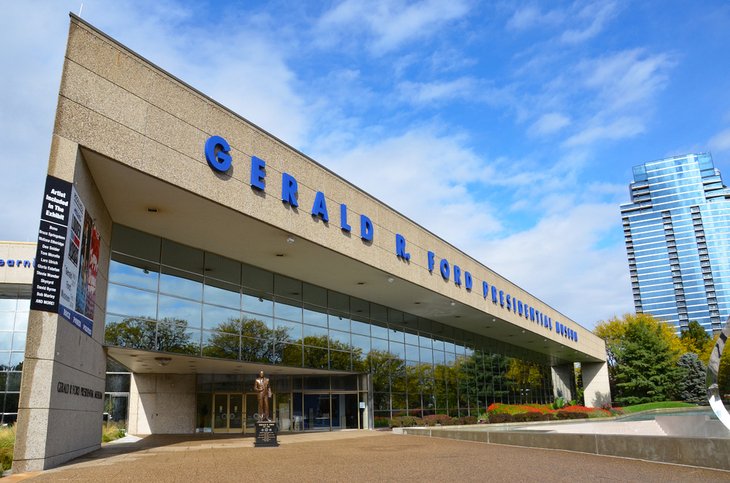 The permanent exhibits at the Gerald R. Ford Museum contain many insights into the life and times of this Grand Rapids native. Collections include items from the 38th president's childhood and college years, like his Eagle Scout memorabilia and college football uniform. Other exhibits include items and information related to Ford's political career, from his 1976 presidential campaign items to gifts given to him while in office.
5. Have a Ball at the Grand Rapids Children's Museum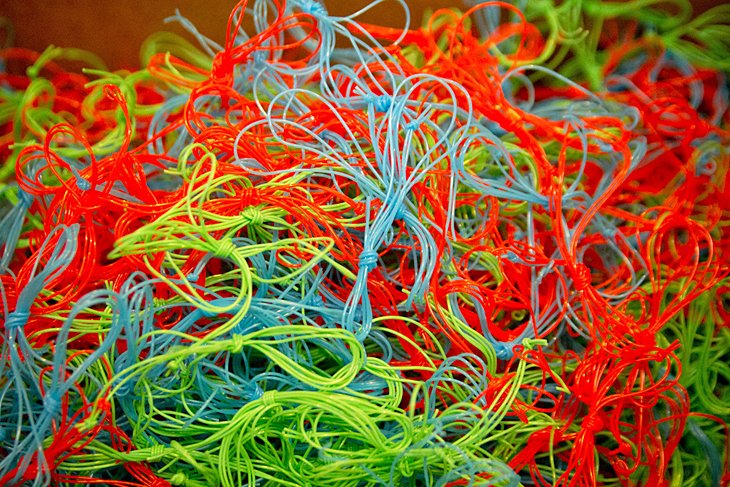 The Grand Rapids Children's Museum offers the city's youngest visitors the chance to explore, learn, and play. One of the most popular areas is "Little Grand Rapids," where they can try out being a grown-up in their own little city, complete with a bank; grocery store; auto mechanic; and a doctor's office, where they can examine x-rays and explore health sciences.
6. Watch the City Turn into a Gallery during ArtPrize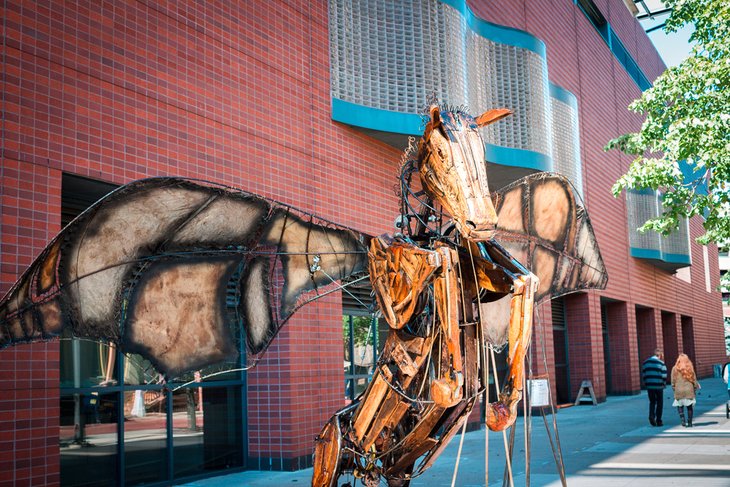 For over a decade, the city of Grand Rapids is transformed into a giant gallery with this annual competition. Artists from around the world converge in late September each year to present their creations in whatever media they choose.
7. Grand Rapids Public Museum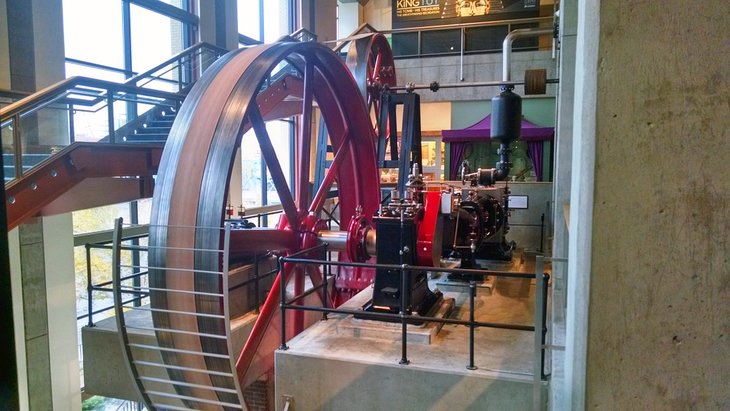 8. Grand Rapids Art Museum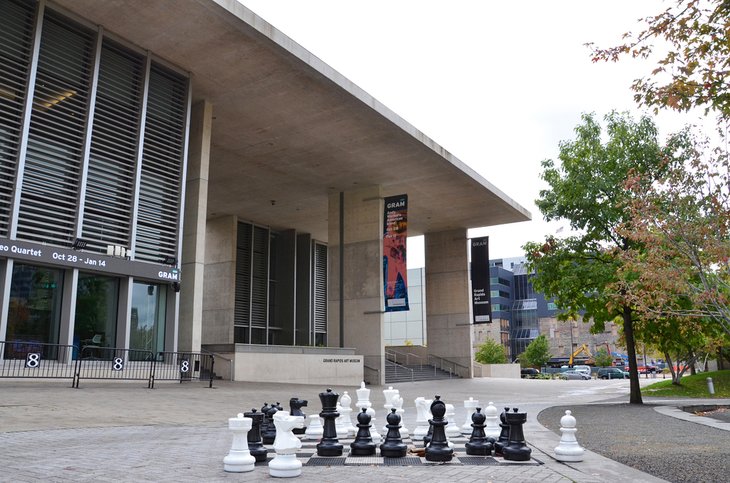 Housed in a LEED Gold Certified green building in the downtown area, the Grand Rapids Art Museum houses a diverse and growing collection. Home to more than 6,000 works, the permanent collections include 19th- and 20th-century prints, paintings, photographs, and sculpture. Galleries also contain examples of decorative arts and modern art and design.
9. Blandford Nature Center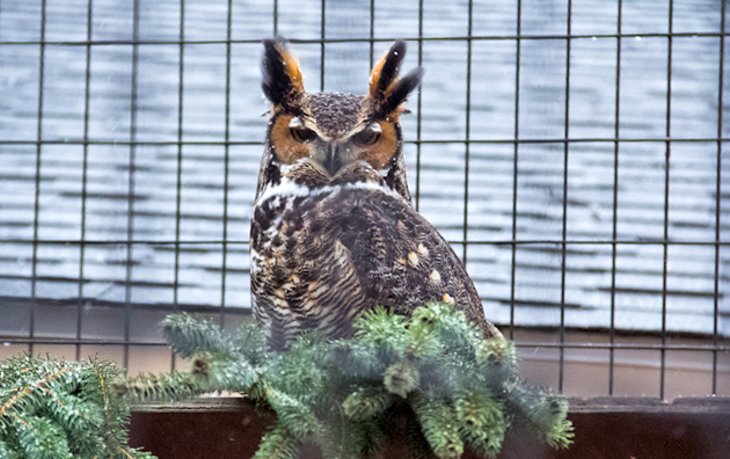 Blandford Nature Center sits on a 143-acre property that includes wooded areas, fields, streams, and ponds. The nature center focuses on promoting stewardship through education on the environment and natural systems. The center operates as a wildlife rescue that cares for injured wildlife, some of which have become permanent residents after injuries left them unable to survive in the wild. These animals are known as "wildlife ambassadors" and participate in presentations to educate the public.
10. Fish Ladder Sculpture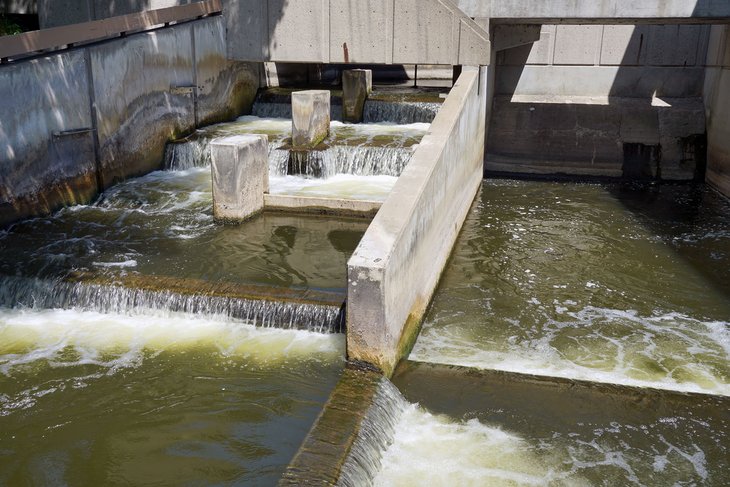 11. Visit the Fulton Street Farmers Market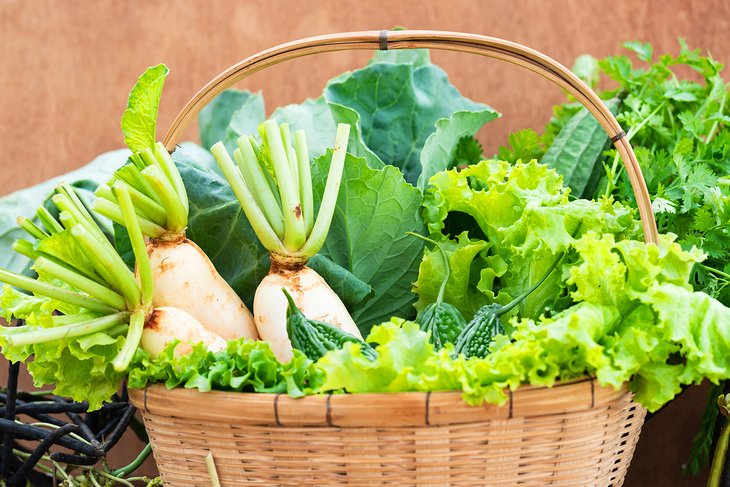 The Fulton Street Farmers Market has been a Grand Rapids Institution for 100 years, gradually becoming far more than just a place to buy fresh veggies. This outdoor market hosts well over a hundred vendors, including traditional farm products like dairy, honey, maple syrup, fresh-baked goodies, and produce, as well as a large variety of artisans who sell their creations. Artisans offer hand-made and specialty items like natural skin care products, jewelry, and crafts.
12. Heritage Hill Historic District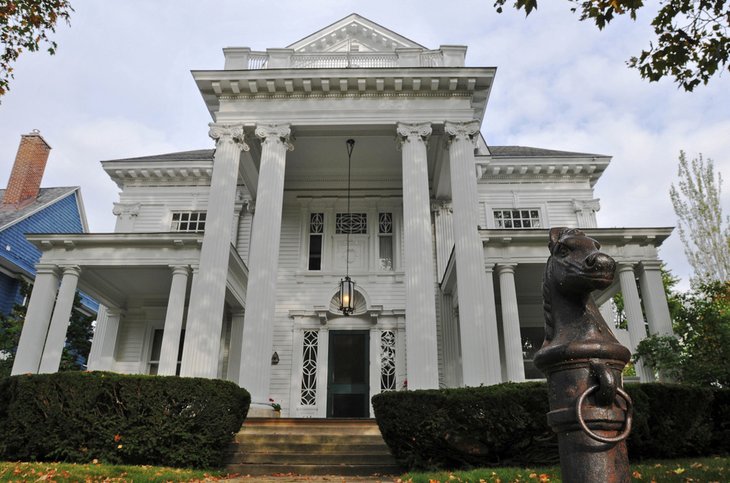 Grand Rapids' Heritage Hill was the city's first neighborhood, once home to many prominent and influential residents who built the city. In 1968, the Heritage Hill Association was formed to help preserve the neighborhood's history and prevent the destruction of these fine homes, and since then it has been a recognized Historic Neighborhood. The association provides a self-guided walking tour of the area that highlights 37 of its finest homes.
13. Go Shopping at the Downtown Market Grand Rapids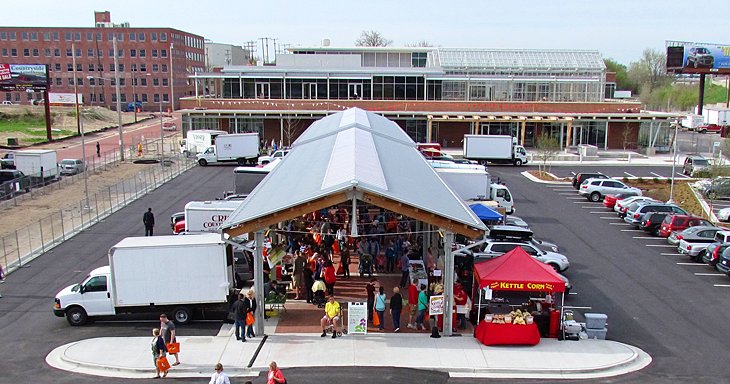 A day of sightseeing in Grand Rapids is not complete without a visit to the Downtown Market. It is a foodie's paradise, with plenty of choices for a quick bite, full meal, tasty treat, or specialty ingredients for you to take home and create your own gourmet meals. Among the heartier options are Neapolitan-style pizzas, authentic Detroit BBQ, a Vietnamese restaurant, traditional Mexican "street food," and a fish market with a raw bar and catch-of-the-day menu.
14. Urban Institute for Contemporary Arts
Where to Stay in Grand Rapids for Sightseeing
To get a true feel for this university town and to be within easy reach of the major attractions, including the Gerald R. Ford Presidential Museum and the Children's Museum, it's best to find accommodation in the city center. Those in town for a trade show should consider staying near the DeVos Place Convention Center, which is connected to some of the larger downtown hotels via skyway. Below are some highly rated hotels in good locations: