16 Top-Rated Tourist Attractions in Funchal
We may earn a commission from affiliate links ()
Funchal is the vibrant capital of Madeira, a subtropical island in the Atlantic Ocean around 960 kilometers southwest of Lisbon. Framed by a dramatic backdrop of towering, cloud-tipped mountains on the island's south coast, the city unfolds over a series of steep hills and flattened terraces, a landscape that helps define the character of this extraordinary destination.
Funchal has much to offer the visitor. Its wealth of historic monuments range from cherished convents and sturdy sea forts to venerable museums and a cathedral that dates back to the early days of the island's colonization.
Madeira's abundance of colorful and exotic flora is apparent in the parks and gardens that enliven the city's urban fabric. The daily market tempts with ripe, succulent fruit and vegetables and the freshest of fish and seafood.
Wander the Old Town for an authentic glimpse into the past before taking a cable car for a stunning overview of the city – a truly uplifting sightseeing excursion. Later, head for the harborside promenade and marvel as twilight Funchal begins to sparkle as if sprinkled with diamonds.
For ideas on other worthwhile places to visit, see our list of the top tourist attractions in Funchal.
See also: Where to Stay in Funchal
1. Jardim Botânico (Botanical Garden)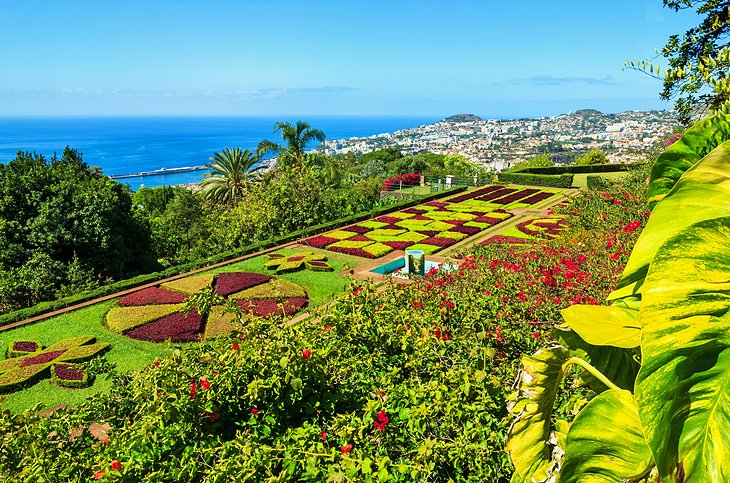 About four kilometers northeast of Funchal city center is one of Madeira Island's greatest tourist attractions, the Botanical Garden. Draped over the slopes of the Quinta do Bom Sucesso estate, the garden dazzles with its rich and diverse subtropical flora. Thousands of indigenous plants, trees and flowers share the grounds with other exotic species from around the world.
A manor house that used to belong to the estate's original owners is now the Natural History Museum, which is situated near the entrance. The western edge of the garden affords spectacular views across Funchal bay, and a novel way of reaching the estate is by the Teleférico do Funchal cable car.
Address: Quinta do Bom Sucesso, Caminho do Meio, Funchal, Madeira
2. Levada Walks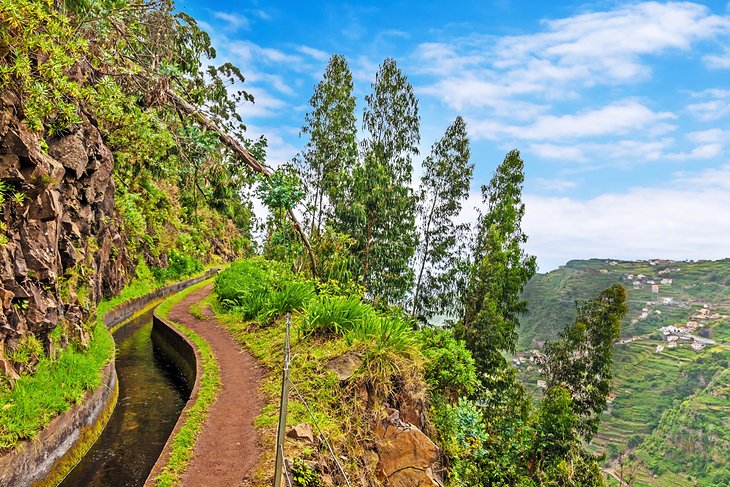 Of all the recreational things to do in Madeira, walking the levada footpaths is arguably the most popular activity. Hiking across the island following these narrow man-made irrigation channels is one of the great pleasures afforded to visitors, and there are dozens of these unique channels to explore.
The levadas of Madeira carry water to all four corners of the island, the channels collecting rainwater throughout the year. Maintenance paths run alongside the levadas, providing a network of scenic footpaths reaching into remote parts of the island. Some skirt the coast.
You can tread a path alone, but to get the most out of a hike, it's better to sign up for a guided walking tour. This way, you'll enjoy the company of other like-minded individuals and benefit from the expertise of a seasoned local with expert knowledge of the outdoors.
3. Madeira Story Centre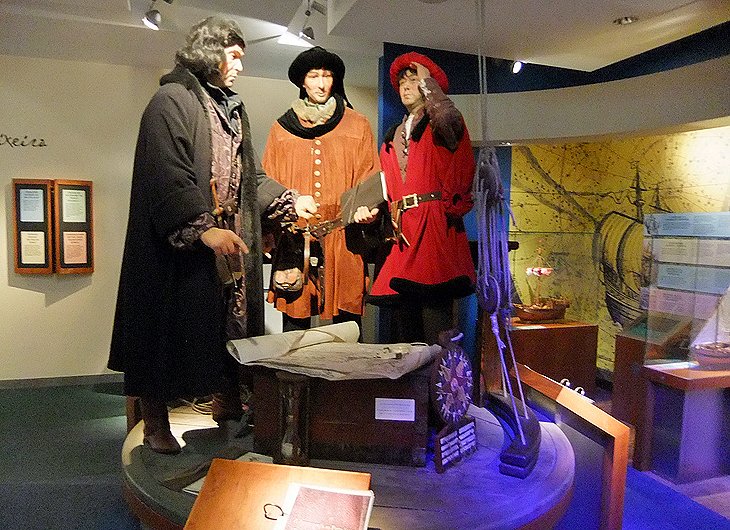 One of the first things to do in Funchal is visit this excellent museum near the Teleférico do Funchal, which charts the history and culture of the Madeira archipelago in an engaging and highly entertaining manner.
Themed exhibitions are arranged according to periods in the islands' history, and visitors are able to interact with each subject through sound, vision, and other state-of-the-art multimedia technology. There are even special smell boxes that recreate the fragrance of a particular environment. An on-site shop stocks a quirky array of gifts and locally made artifacts.
Address: Rua Dom Carlos I, Funchal, Madeira
Official site: http://www.madeirastorycentre.com/
4. Teleférico do Funchal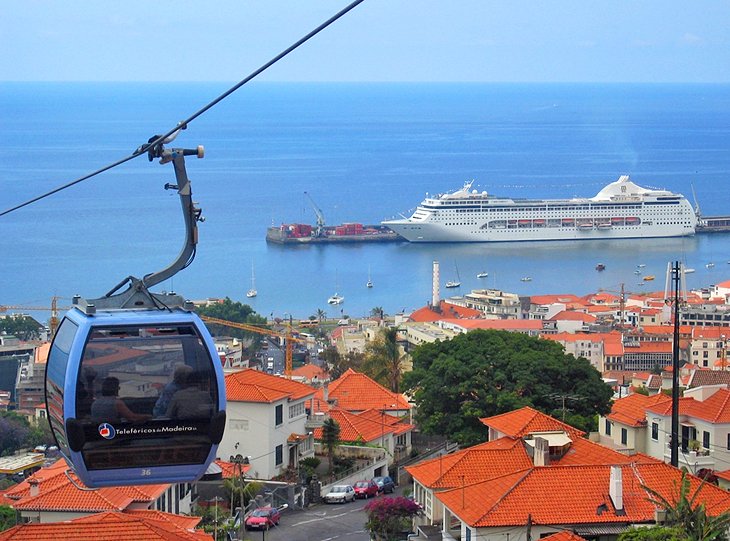 The Madeira Cable Car is one of Funchal's most popular sightseeing attractions. Passengers are taken on a 15-minute "flight" over the Madeiran capital and up into the surrounding hills. Specially designed cabins afford outstanding 360-degree views of the town below, the dramatic mountain landscape, and a shimmering blue Atlantic Ocean.
At its highest point, the cable car glides 560 meters above sea level. Departing from the esplanade near the Zona Velha, passengers can alight at Jardim Botânico or continue towards Jardim Tropical Monte Palace, the final destination. From here, a novel way of returning to the city center is by the Monte Toboggan.
Address: Caminho das Babosas, Funchal, Madeira
Official site: http://www.telefericodofunchal.com
5. Museu da Quinta das Cruzes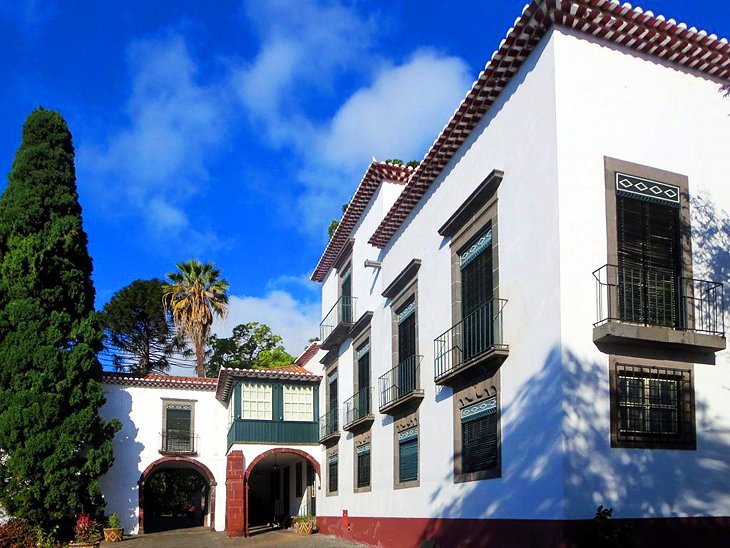 The Quinta das Cruzes estate crowns a steep rise behind Funchal town center. The lush, verdant grounds encompass an excellent museum housed in a mansion that used to be the family residence of Portuguese navigator João Gonçalves Zarco who, together with Tristão Vaz Teixeira, discovered Madeira in 1419.
The museum displays decorative artworks that poignantly evoke the period in which Zarco lived and provides a suitable introduction to the history behind the island's early pioneers. A tea house set in the landscaped gardens offers tourists light refreshments.
Visitors can combine an excursion to the Quinta with a visit to the nearby Convento de Santa Clara.
Address: Calçada do Pico 1, Funchal, Madeira
Official site: https://mqc.madeira.gov.pt/en/
6. Convento de Santa Clara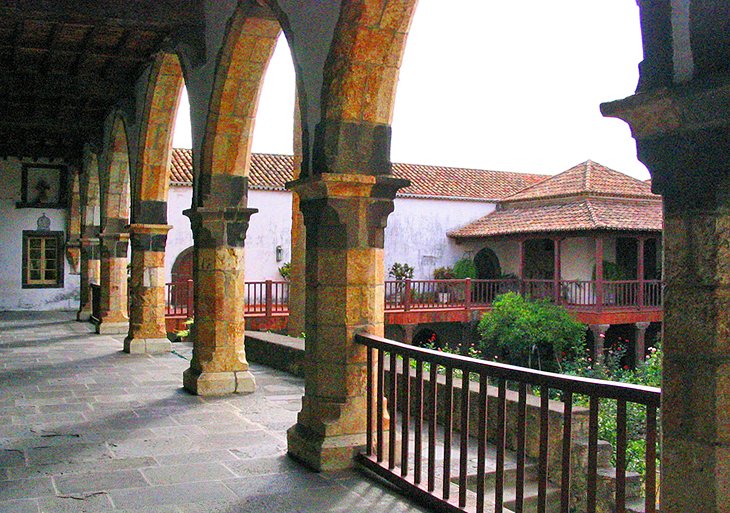 A short walk from the Museu da Quinta das Cruzes is the serene Santa Clara Convent. Founded in 1476, the convent was last occupied by nuns in 1890. Today, visitors can meander through the simply furnished Upper and Lower Choir rooms before wandering the elegant cloisters, which provided access to chapels and oratories.
The convent's bell tower is noted for its Moorish-style cupola, decorated with a chessboard of blue, white, and gold ceramic tiles. Neighboring the convent is Santa Clara Church, completed in 1493 and equally celebrated for its beautiful and intricate tile work.
Address: Calçada de Santa Clara 15, Funchal, Madeira
7. Mercado dos Lavradores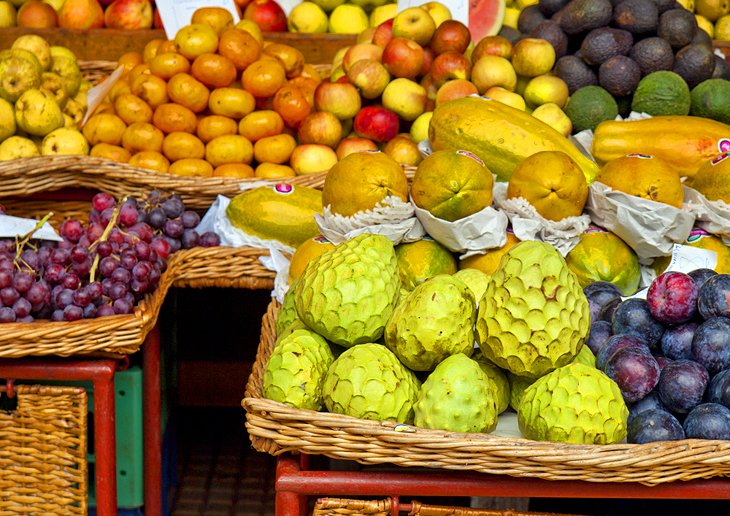 One of the most memorable things to do in Funchal is to spend a morning at the colorful and animated farmers market. Located east of the Se, this is the island's largest market, where stallholders sell huge bunches of flowers and a vast array of fresh fruit and vegetables in a handsome Art Deco hall.
An assortment of fish and seafood landed the same day lures shoppers to the basement – tuna and espada (scabbardfish) are favorite purchases. The first-floor is a warren of independent retail outlets specializing in local handicraft, wicker, and leatherwork. The market is at its busiest on Friday and Saturday mornings when farmers bring in their produce from surrounding villages.
Address: Rua Profetas, Funchal, Madeira
8. Whale and Dolphin Watching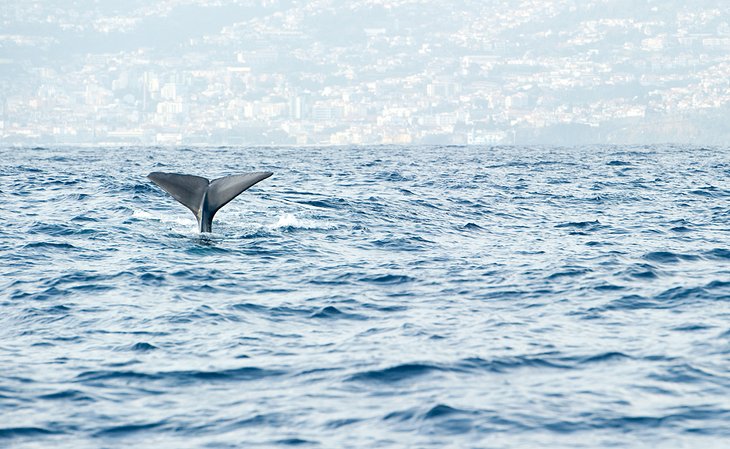 Madeira's position in the Atlantic Ocean makes it a prime location for whale and dolphin watching. An excursion to see these beautiful and majestic creatures in their natural habitat is always a memorable activity, and one of the most rewarding things to do in Funchal.
Indeed, a dolphin and whale watching cruise on a luxury catamaran from Funchal provides some wonderful opportunities to observe these playful mammals at close quarters and combines a fun day out with an educational and environmental awareness program.
Madeira whale and dolphin watching operations prioritize the welfare of mammals and other sea life and are run by expert guides. The cruises are suitable for all ages and are especially beneficial for youngsters.
9. Quinta do Palheiro (Palheiro Gardens)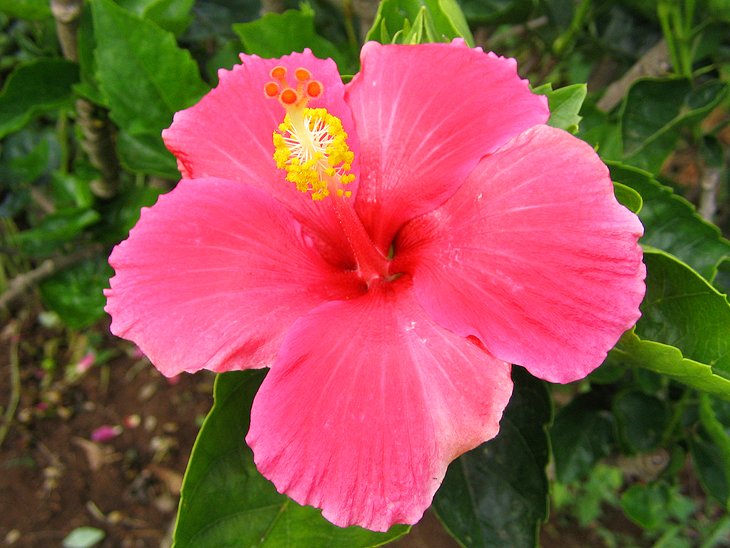 Rich in color and scent, the carefully nurtured Palheiro Gardens are divided into several distinct habitats: The Stream Garden, Sunken Garden, Rose Garden, Lady's Garden, and the wild and deliberately overgrown Hell's Valley. Tourists from around the world are drawn to Palheiro's astonishing collection of flowers, displays that include rare and delicate orchids and camellias.
The gardens, created by a wealthy nobleman in 1801, are also renowned for their tropical trees, abundance of plant life, and fauna – more than 290 different species of birds have been observed around the estate.
Address: Caminho da Quinta do Palheiro 32, São Gonçalo, Funchal, Madeira
Official site: http://www.palheirogardens.com
10. Sé (Cathedral)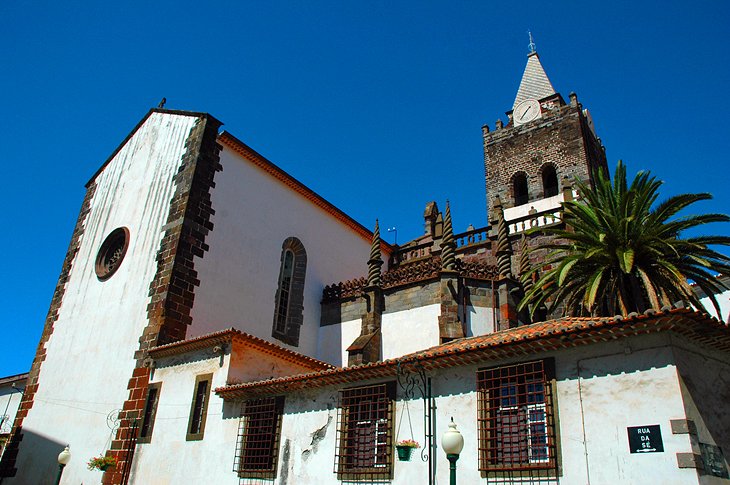 Funchal's cathedral was consecrated in 1514 and is a functioning religious building. Its rather austere façade belies a rich interior that features an early 16th-century gilded altarpiece and richly carved sanctuary.
A fabulous ceiling of white cedar with ivory inlay further heightens the ornate Gothic woodwork. Its knotwork style blends Moorish and European architectural elements, and is one of the finest examples of its kind in Portugal.
The cathedral remains a focus of Funchal society, and while it's free to enter, sightseeing should be timed between church services.
Address: Largo da Sé, Funchal, Madeira
11. Madeira Film Experience
Six hundred years of Madeira's fascinating, intriguing, and often turbulent history is brought to vivid life in a 30-minute animated film that takes viewers through the main periods of the island's past.
A stunningly produced audiovisual treat, this mini-documentary tells the struggle of early settlers as they faced revolution, war, famine, and isolation. It also celebrates the islanders' singular resolve in adapting to such a harsh and difficult climate, and their eventual success in transforming a speck of land in the Atlantic Ocean into the idyllic destination it is today.
Screened in continuous sessions with a soundtrack in several languages, the film is an ideal and suitably dramatic introduction to Madeira and its culture and people.
Address: Marina Shopping, Store 223, Rua Conselheiro José Silvestre, Funchal
Official site: http://www.madeirafilmexperience.com
12. Museu de Arte Sacra (Sacred Art Museum)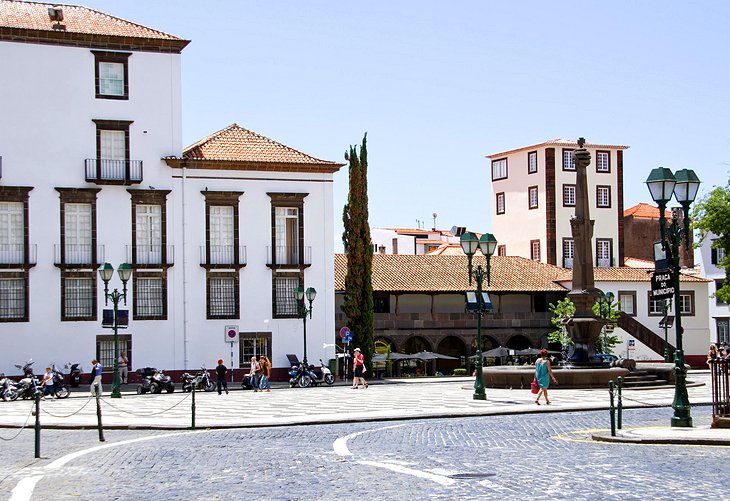 Funchal's Sacred Art Museum enjoys a stately presence in the former bishop's palace, a building dating from 1600. The rich cache of rare paintings and statues, illuminated books, and gold-embroidered vestments are arranged chronologically between the 15th and 19th centuries over two floors.
The exhibits reflect the propensity by Madeiran merchants to spend profits generated from the island's lucrative sugar trade on commissioning works of religious art to secure their salvation in the afterlife.
The palace itself is of considerable architectural merit and the museum makes for a quiet and contemplative diversion.
Address: Rua do Bispo, Funchal, Madeira
Official site: http://www.museuartesacrafunchal.org
13. Zona Velha (Old Town)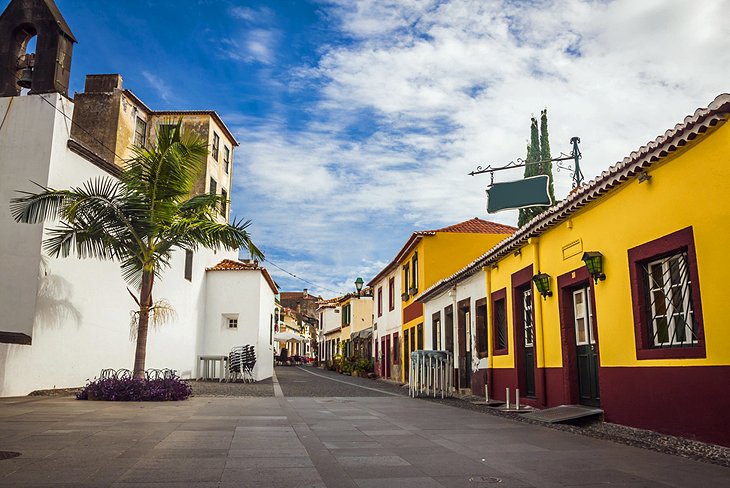 As the name indicates, Funchal's "Old Town" is the city's oldest neighborhood and is where some of the earliest streets and buildings are located. An imaginative urban regeneration initiative has seen the doors in Rua Santa Marta and other nearby roads painted by Portuguese and international artists as part of the Arte Portas Abertas (Art Open Doors) project.
The many different and striking designs have effectively created an open-air gallery, where tourists can wander the area at leisure and admire this extraordinary urban canvas.
14. Monte Toboggan Run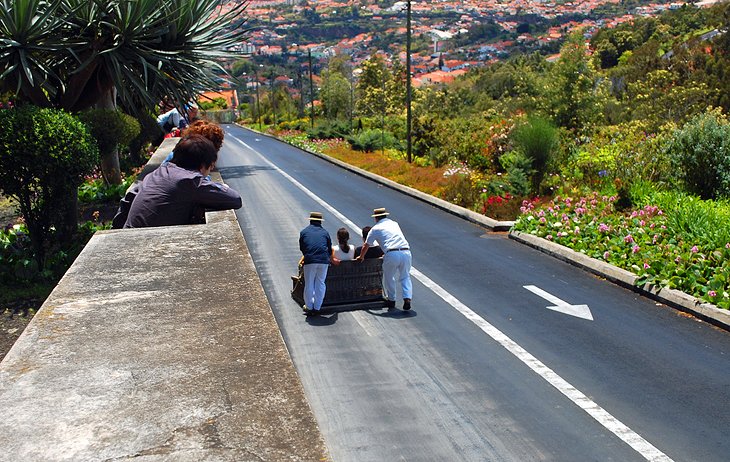 Ernest Hemingway once described the Monte Toboggan run as "exhilarating" such was the great writer's sense of amazement after being whisked down a steep hill in a wicker basket.
Originating in the 19th century as a rudimentary form of public transport, the tradition continues whereby passengers seated in a wooden sled mounted on wooden runners are steered downhill by carreiros – two men dressed in white and wearing straw boaters – who use their rubber-soled boots as brakes to negotiate the four-kilometer descent from Monte to Funchal in 20 minutes.
Address: Caminho de Ferro, Monte, Madeira
15. Jardim Tropical Monte Palace (Monte Palace Tropical Gardens)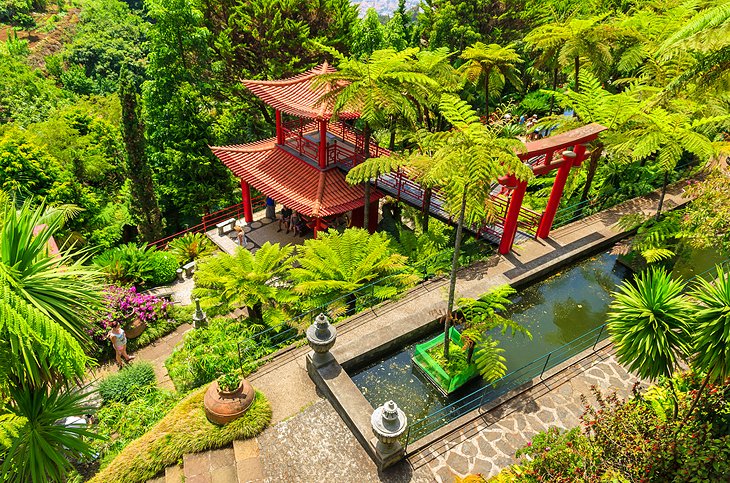 Easily reached by cable car from Funchal, the luxuriant oriental-styled Monte Palace Tropical Gardens offer tranquil respite from the hustle and bustle of Funchal.
Set 600 meters above the city, the landscaped gardens are frequented by free-roaming heron, peacock, and black swan, among other wildlife. Plump koi patrol the estate's crystal-clear lakes, the borders of which are decorated with Art Deco scenic panels.
Within the grounds is the Monte Palace Museum, which houses one of the most comprehensive collections of Zimbabwean sculpture found in Europe. Another wing is devoted to an astonishing display of minerals and gems.
Address: Caminho do Monte, Monte, Madeira
Official site: http://www.montepalace.com
16. Museu CR7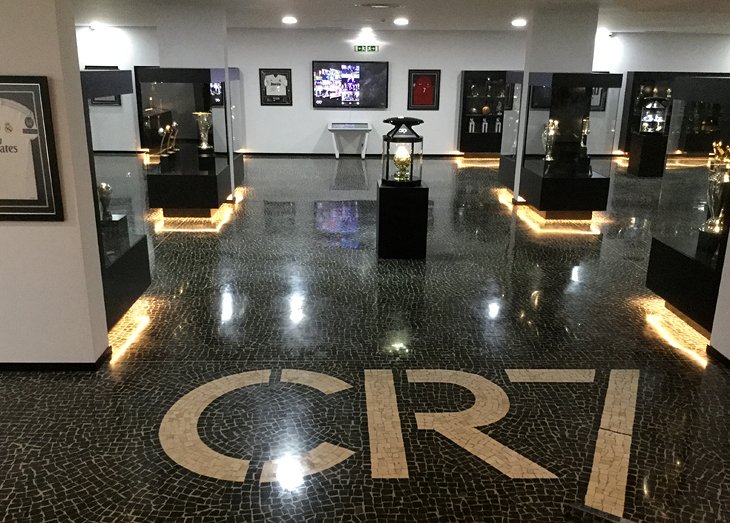 A must-see for any football fan and a positive pilgrimage for admirers of Portuguese footballer Cristiano Ronaldo, the CR7 Museum is one of the most popular visitor attractions in Funchal.
Named after his initials and national team shirt number, the museum is essentially a swanky depository for the numerous cups, winner's medals, man-of-the-match and player-of-the-year awards, and golden boot trophies the Madeira-born footballing superstar has collected throughout his glittering career.
Fan letters from around the world also form part of the exhibition, as well as a display of shirts and other sporting paraphernalia connected to the man many regard as the world's greatest footballer.
Address: Avenida Sá Carneiro, Praça do Mar 27, Funchal
Official site: https://museucr7.com/#
Where to Stay in Funchal for Sightseeing
Many of Funchal's main tourist attractions cluster in the Old Town close to the waterfront. Here, you'll find most of the churches and museums and the colorful market. Along the coast to the west is the Porto Bay area and the village of Câmara de Lobos, from which shuttle buses run to the main square. Attractions on the hills above are reached by cable cars, so most locations are handy for sightseeing. Here are some highly rated hotels in Funchal:
Luxury Hotels: Most luxury hotels sit above the town center but within easy reach. Elegant teas on the terrace, two pools, sea views, and impeccable service make Belmond Reid's

Palace

a Madeira legend.

The stylish modern architecture of boutique Quinta da Casa

Branca

sits amid gardens, with a beautiful pool.

Family-run Quintinha Sao

Joao

, whose balconies overlook gardens a short walk from the town, has a country house feel (and a pool).
Mid-Range Hotels: All these midrange hotels are in Porto Bay, within walking distance or a shuttle ride (often free) from the Old Town. Porto Mare

Hotel

is a full-service resort with multiple pools, set in subtropical gardens next to the seaside promenade.

Farther along the coast, Madeira Regency

Cliff

offers a free breakfast, indoor and outdoor pools, and sea views from every room.

Suite Hotel Eden

Mar

is a resort with multiple pools set in gardens.
Budget Hotels: In the center of the Old Town near the cathedral, museums, and restaurants, Hotel

Madeira

has a rooftop pool.

Also in the Old Town and with mountain views from its rooftop pool, the small Hotel do

Carmo

has rooms with balconies.

Near restaurants and the bus station, Hotel

Orquidea

offers basic rooms in the city center, along with free breakfast and views from its rooftop terrace.
Frequently Asked Questions
What are the best golf courses near Funchal?
Palheiro Golf: A 10-minute drive east out of Funchal is Palheiro Golf Course, one of the top golf courses in Portugal. Set at nearly 500 meters above sea level overlooking the city, this is one of Europe's most beautiful golf courses. The views alone are simply breathtaking!
The 18-hole, par 72 layout was designed by Cabell B. Robinson and makes full use of the hilly terrain.
Play is challenging, with often narrow fairways, strategically placed bunkers, and fast undulating greens requiring patience and accuracy. Lofty plane trees and fragrant Monterey pine provide further, albeit scenic, hazards for the wayward golfer.
The back nine feature one of the toughest holes on the course, the 17th, approached from a sloping fairway and set on an elevated green. Come in under par at Palheiro, and you'll be left feeling on top of the world!
Address: Rua do Balancal 29, Funchal
Santo da Serra: Not one but three layouts constitute the Santo da Serra Golf Course, set in Madeira's tranquil interior 25 kilometers northeast of Funchal.
Santo da Serra is a 27-hole, par 72 challenge comprising three nine-hole courses: Machico, Desertas, and Serra. The Madeira Island Open is hosted here, played as an 18-hole tournament across the demanding Machico and Desertas golf courses. In fact, the 3rd and 4th on Machico are considered signature holes.
While the terrain characterizing the Serra course is a little flatter and more forgiving in places, the layout nonetheless requires a high level of concentrated play.
But you still might get distracted. Santo da Serra wows with its lofty location, and the views for golfers are fantastically panoramic.
But the scenery is not the only thing that can blow you away. The course is subject to variable winds that can play havoc with the score on any hole.
Address: Santo António da Serra, Machico
What are the best beach resorts near Funchal?
Saccharum: The double-sided, artificially created sandy beaches of Calheta add a tantalizing dimension to the upscale leisure facilities provided by Saccharum.
Located at Arco da Calheta, a village hugging Madeira's south coast 35 kilometers west of Funchal, the resort, described as a hedonist's retreat, is set in a sheltered bay between the sea and the mountains.
Meliá Madeira Mare: With direct access to Praia do Gorgulho, a small pebble beach fronting the esplanade, the Meliá Madeira Mare resort hotel provides its guests with the option of indulging in some seaside fun without straying too far from their rooms.
The hotel, an eye-catching and contemporary property located on Funchal's Lido, is just a 30-minute walk from the center of town.
Pestana Porto Santo: You'll need to catch a flight or board a ferry to reach the all-inclusive Pestana Porto Santo. The resort is found on Porto Santo, Madeira's sister island, anchored 40 kilometers northeast of Funchal.
The hotel property can truly be described as a beach resort, as it skirts the archipelago's finest beach – a nine-kilometer band of soft, golden sand that draws beachgoers from across Europe.
What are some other must-see destinations near Funchal?
Curral das Freiras: Hidden away in Madeira's mountainous interior is this beautiful little village nestling in a deep valley, a world away, it seems, from the 21st-century.
Once a 16th-century refuge for nuns fleeing from pirate attacks along the coast, Curral das Freiras is no more than an enchanting collection of quaint houses, shops, and cafés.
The small community is dwarfed by a truly awesome environment of precipitous rock, textured by chestnut woods and the tears left by tumbling waterfalls.
Câmera de Lobos: Drive 10 kilometers west out of Funchal, and you'll reach Câmera de Lobos, a picturesque fishing village famous for its association with Sir Winston Churchill.
The great statesman visited often, capturing colorful and vibrant harbor scenes on canvas while puffing on his trademark cigar.
The fishermen's boats are still here, and the destination still exudes vintage charm.