15 Top-Rated Attractions & Things to Do in Chester
Chester, the county town of Cheshire, is noted for its vast array of historic monuments, including its magnificent medieval city walls.
Chester's roots date back to Roman times, and the Vikings, Danes, Saxons, Scots, and Normans also occupied the settlement at various times. By far the greatest influence on the city, however, was its maritime trade along the River Dee from the 12th to 14th centuries, which brought with it commercial and cultural prosperity.
The Old City has been a conservation area for more than 50 years and retains numerous well-preserved half-timbered houses, as well as the Rows, its magnificent two-tier medieval arcades. Add to this mix its attractive bridges, parks, and riverside walks, as well as the city's many musical festivals, excellent shopping, and one of the world's top zoos, and it's little wonder Chester ranks so highly on England's most popular places to visit.
Learn more about these and other great attractions with our list of the top things to do in Chester, England.
See also: Where to Stay in Chester
1. Take a Walk along Chester City Walls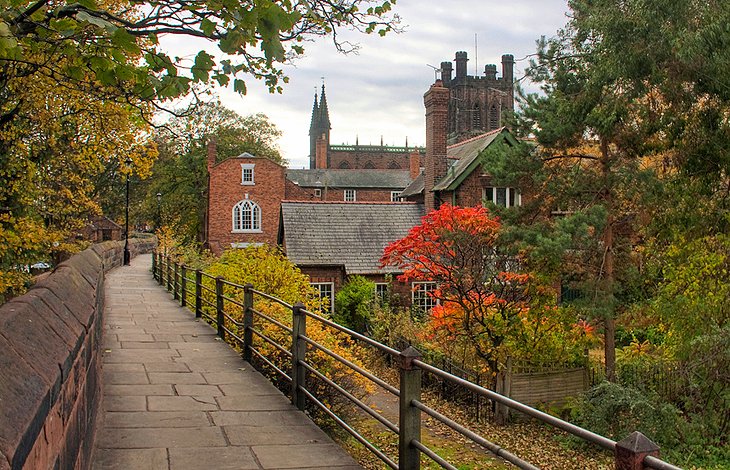 Built mostly of red sandstone, Chester's City Walls follow the even older Roman walls, except where they extend to the river to include Chester Castle. The complete circuit - the best preserved of its kind in Britain - is a nearly two-mile walk taking in the four main gates: Northgate, Eastgate, Bridgegate, and Watergate.
At Eastgate, you'll see a clock erected in 1897 to mark Queen Victoria's Diamond Jubilee, while at Northgate, traces of Roman foundations can still be seen. Another must-see while walking the walls is King Charles' Tower. It was here in 1645 that Charles I is said to have witnessed the defeat of his troops at Rowton Moor during the English Civil War. The tower houses a small civil war museum, and evidence of the conflict can still be seen at places along the wall.
Other City Wall highlights include Morgan's Mount, an impressive watchtower; Pemberton's Parlor, a semicircular tower with great views of the river area; and Bonewaldesthorne's Tower, a solid sandstone Water Tower built in 1325. You'll also pass Grosvenor Bridge, adjacent to the Rodee, an ancient horse racing track.
Finally, be sure to visit the famous Wishing Steps. It's said that anyone capable of running up and down twice without drawing breath will supposedly see their wishes fulfilled.
Address: Northgate Street, Chester
2. See the Historic Chester Rows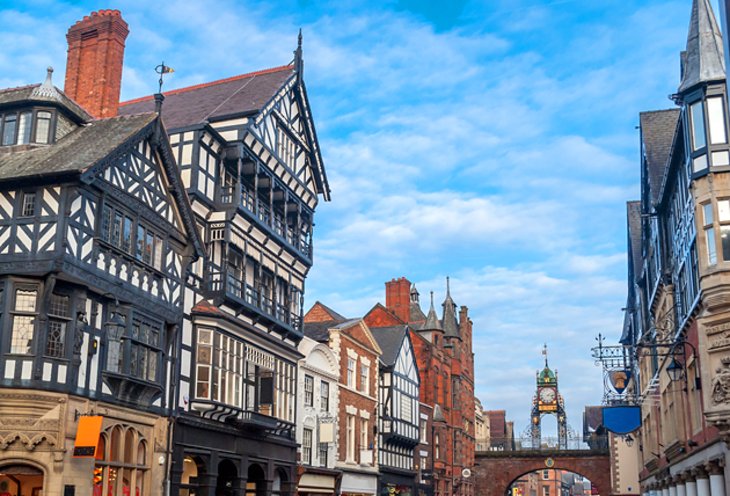 Among Chester's most distinctive features are its galleried walkways, with their many shops running the length of the old stone and half-timbered buildings. Dating from the 14th century, the Chester Rows evolved from houses and shops built partly in front of (and partly on top of) piles of rubble left from the Roman ruins.
These rows are found in all four of the town's main streets which, following the Roman town plan, meet at right angles at the market cross. In Eastgate, Bridge, and Watergate Streets, the galleries are at first floor level, while in Northgate Street they're mostly at ground level.
Address: Bridge Street, Chester
3. Watergate and Lower Bridge Streets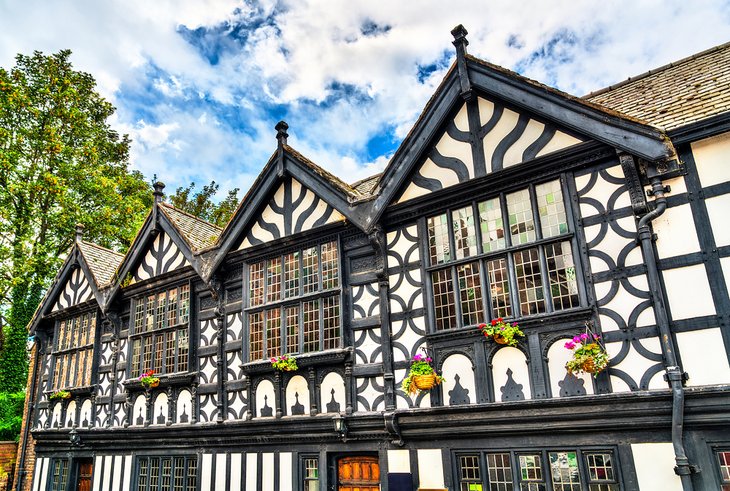 Watergate Street has several exceptional half-timbered houses, including God's Providence House, built in 1652 and so named as its inhabitants were spared the plague. It's also home to Bishop Lloyd's House, with its beautiful carvings.
Leche House (1579) also has elaborate half-timbering, as does richly-decorated Stanley Palace (1591). Watergate street is also where you'll find the oldest building in Chester, the Blue Bell Inn, which dates back to the late 14th century.
Lower Bridge Street is also well-known for its beautiful half-timbered houses, in particular Falcon House. Also worth seeing is Tudor House, built in 1603 and one of the oldest dwellings in the city. The Old King's Head Hotel and the Bear and Billet, a four storied half-timbered inn, are also worth checking out and make for great photos.
Address: Watergate Street, Chester
4. Chester Cathedral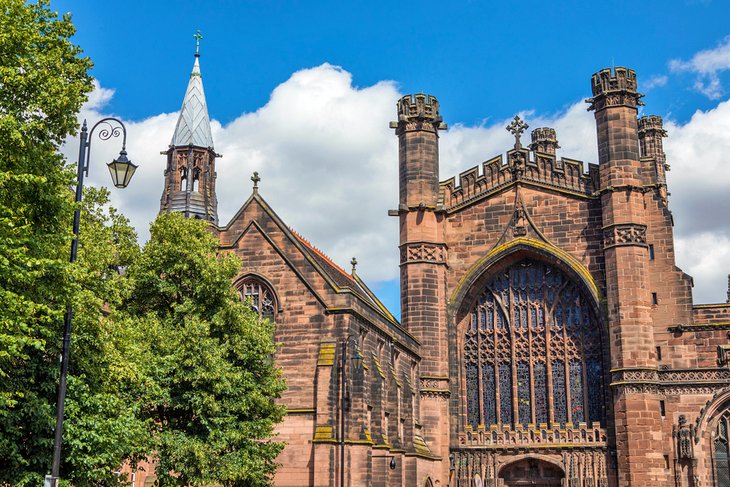 Chester Cathedral is built on the site of a much older church dating from AD 958 and a later Benedictine abbey (part of the old Norman church survives in the north transept). The abbey in turn became a cathedral when, following the Dissolution, a new diocese was created by Henry VIII in 1541.
The Lady Chapel and Chapter House are Early Gothic (post 1240), while most of the choir is High Gothic (1280-1315). The tower, west front, and upper part of the nave are Late Gothic (1485-90).
While the splendid three-aisle pillared nave of the Gothic basilica is undoubtedly one of this elegant structure's most striking features, the west end is also notable for several features. These include the baptistery, another relic of the Norman church, which contains a 6th-century Venetian font, and the Consistory Court, which, though less visually impressive, is nevertheless unique in England.
Address: 12 Abbey Square, Chester
Official site: www.chestercathedral.com
5. Chester Cathedral Choir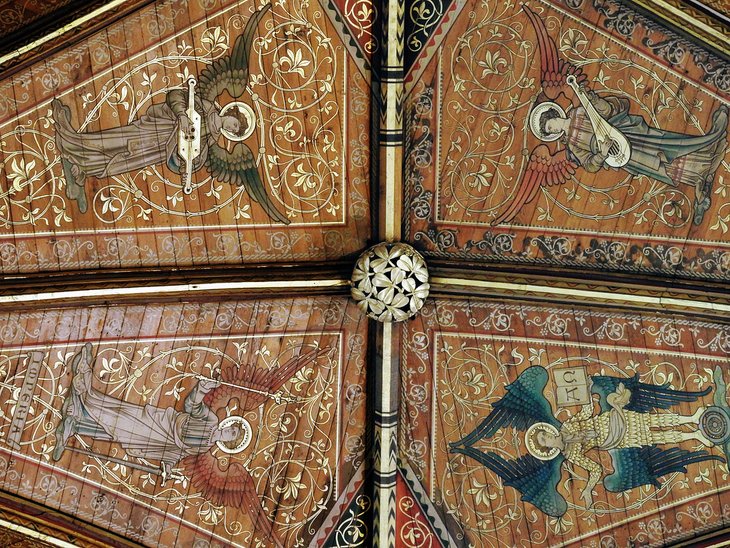 The finest part of Chester Cathedral, its Early Decorated Choir, certainly deserves to be visited – even if it's all you see of this magnificent building. Its 14th-century stalls are superbly carved, with 48 droll misericords and an old abbot's seat inscribed with the Tree of Jesse, and part of a 14th-century shrine to St. Werburgh can be seen in the Lady Chapel.
On a musical note, Handel's Messiah was first rehearsed here and is often performed during the Christmas season. Visitors are also often thrilled to have the opportunity to hear the country's oldest volunteer choir in action, along with regular organ recitals.
Address: 12 Abbey Square, Chester
6. Chester Roman Amphitheatre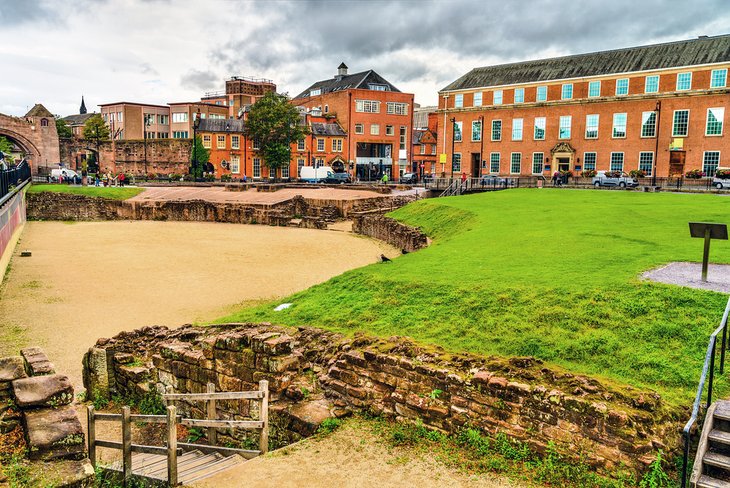 The largest such attraction in Britain – and one of the top free things to do in the city – Chester Roman Amphitheatre remains the subject of continual excavation and discovery. As recently as 2005, excavations revealed two successive stone-built amphitheaters with wooden seating, one of them similar to that found in Pompeii.
In Roman times, the site was used for entertainment and military training by the famed 20th Legion, a fact that is especially impressive as you stand on the very spot where such activities took place some 2,000 years ago.
Address: Little St. John Street, Chester
7. Take the Kids to Chester Zoo and the Blue Planet Aquarium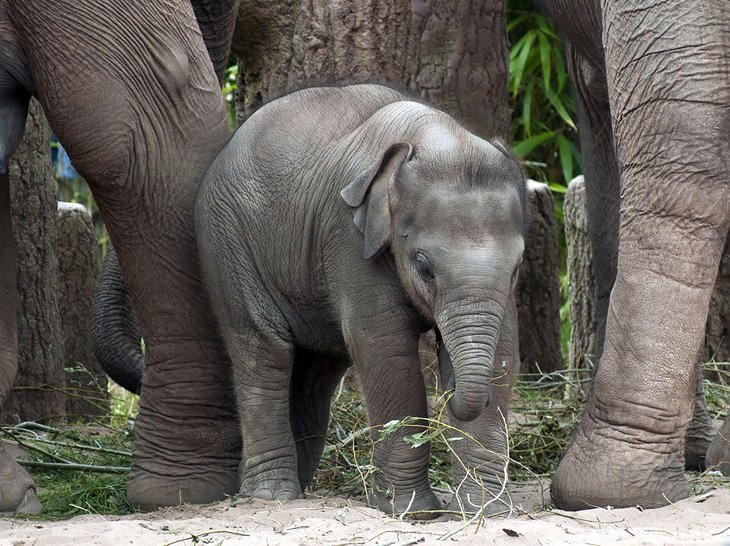 In Upton, just over a mile north of Chester city center, Chester Zoo is one of the UK's largest and most popular zoological parks. Home to more than 11,000 animals representing some 400 different species, this 125-acre site also features prizewinning landscaped gardens and its very own monorail system. Animal attractions include Chimpanzee Island, a penguin pool, and Europe's largest tropical house.
Another great wildlife-themed tourist attraction is Blue Planet Aquarium, home to more than 50 displays of fish and marine species. The largest section, the stunning Caribbean Reef exhibit, houses more than 700 fish, including southern stingrays and moray eels, as well as Europe's largest collection of sharks.
If your budget allows, book one of the attraction's popular shark dive experiences.
Address: Cedar House, Caughall Road, Chester
Official site: www.chesterzoo.org
8. Dewa Roman Experience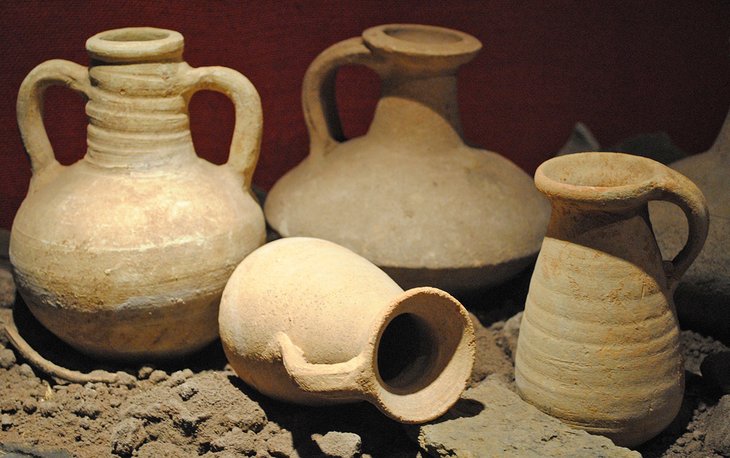 Be sure to visit the Dewa Roman Experience, a fascinating interactive reconstruction of the sights, sounds, and smells of life inside the 2,000-year-old Roman fortress buried beneath modern-day Chester.
The adventure begins aboard a Roman galley, before moving into reconstructions of the granary, barracks, a bathhouse, and market stalls that would have formed part of the fortress that was home to the 5,000-strong 20th Legion.
Time it right, and you might be recruited for a fun Roman soldier patrol through the city. Guided city tours of Chester's Roman past are also available and are suitable for all ages. Afterwards, shop for souvenirs in the on-site gift shop.
Address: Pierpoint Lane, Chester
Official site: www.dewaromanexperience.co.uk
9. The Roman Gardens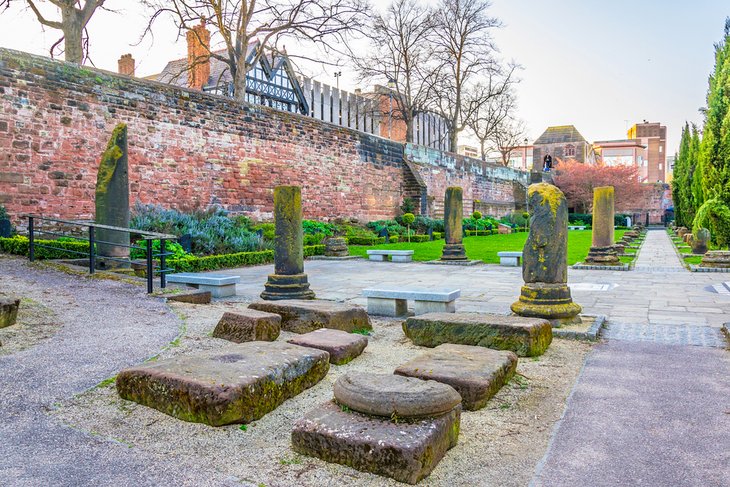 Located close to the Roman Amphitheatre and easily accessible from the magnificent city walls, the Roman Gardens should be on your list of places to visit in Chester. Established in 1949 as a place to display larger building remnants from the Roman fortress at Deva and other sites across the city, it's a delight to explore.
Set lining the garden paths, and perhaps the most notable remains, are the substantial columns that once supported the roof of the old Roman bathhouse and the fortresses' assembly hall. Also worth seeing are the gardens' three modern mosaics, along with a hypocaust, a stone building used by the Romans as a heating system.
While strolling through the gardens, look for the large section of the city wall that looks like it has been repaired. This was where, during the Civil War of 1645, Parliamentarian forces used cannons to create a breach large enough for troops to pass through. Access to the River Dee is also possible from the gardens.
Address: Pepper Street, Chester
10. Enjoy a Riverside Stroll through The Groves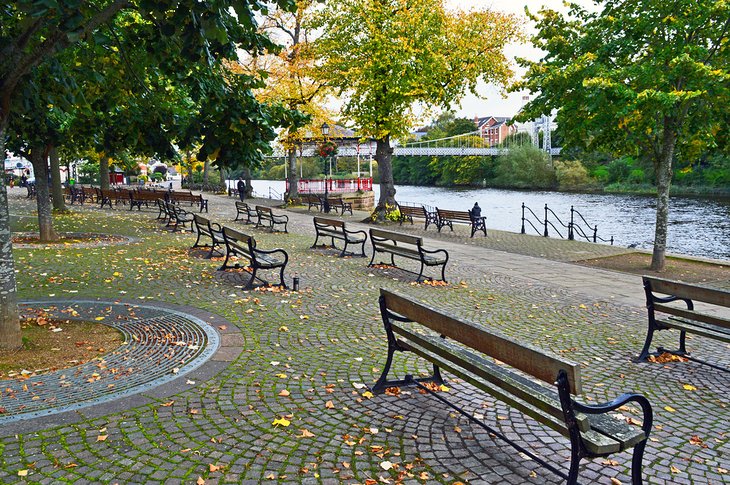 Set alongside the pretty River Dee not far from Grosvenor Park (you can access the park from here), The Grove is fast becoming one of the top free things to do in Chester. This charming riverside promenade is a delightful place for a stroll at any time of year and offers some unique vistas of the city.
Start your stroll at the city walls on Lower Bridge Street on the Dee's north bank and simply follow the path all the way to Grosvenor Park. Along the way, you'll catch some great photo opportunities, including everything from the elegant homes of Queen's Park on the other bank, as well as of the swans that call the area home.
You'll also stroll past some very attractive old Georgian homes and plenty of pretty, tree-lined green space with ample park benches to stop and contemplate. Other top sights here include the Edwardian bandstand (seasonal concerts are offered), as well as the Queen's Park Suspension Bridge. A number of restaurants, tearooms, and cafés are also found here.
11. St. John The Baptist's Church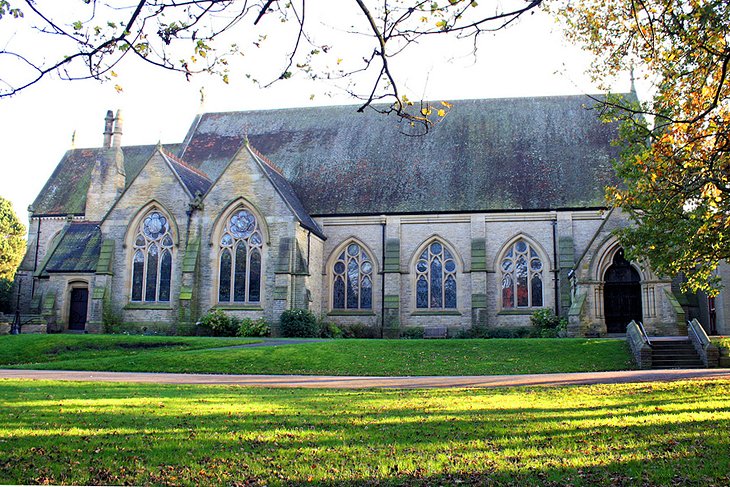 Just around the corner from the amphitheater stands St. John's Church. Known in full as St. John the Baptist's Church, parts of this attractive church – once the city's main cathedral – date from the late 19th century, along with a section comprising an earlier 12th-century Norman church.
The triforium is Transitional and dates from around 1200, and although the original choir and Lady Chapel were destroyed when the central tower collapsed, they can still be seen as picturesque ruins.
Also worth a visit is St. Michael's Church on Bridge Street. Although no longer in use as a church (it's now a heritage center), it contains numerous interesting features, including its fine stained glass windows and a 15th-century chancel.
Location: The Cross, Chester
Official site: https://stjohnschester.uk/history/
12. Grosvenor Museum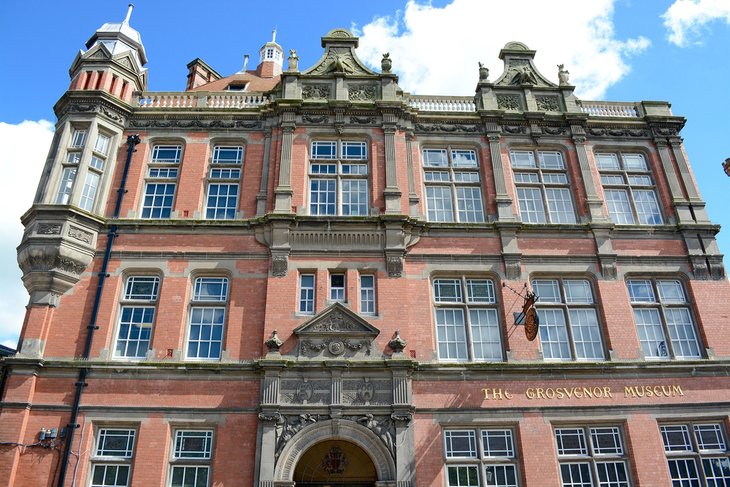 The Grosvenor Museum boasts a fine collection of Roman antiquities, along with special displays illustrating the life of the Roman legionary and the Roman fortification of Britain. Exhibits deal with matters of life and death during Roman times, including medicinal remedies and instruments, as well as impressive collections of modern artworks. There are also numerous paintings and sculptures dating back some five centuries.
At the rear of the museum is 20 Castle Street, the museum's Period House. Built around 1680, it's displayed as a sequence of nine period rooms dating from 1680 to 1925.
Other notable attractions close to Chester that are run by West Cheshire Museums include Weaver Hall Museum and Workhouse, a local history museum housed in what was once a schoolroom in a workhouse; the still-operating 19th-century Stretton Watermill; and the restored Lion Salt Works near Northwich, with displays related to a once-important local industry.
Address: 27 Grosvenor Street, Chester
13. Cheshire Military Museum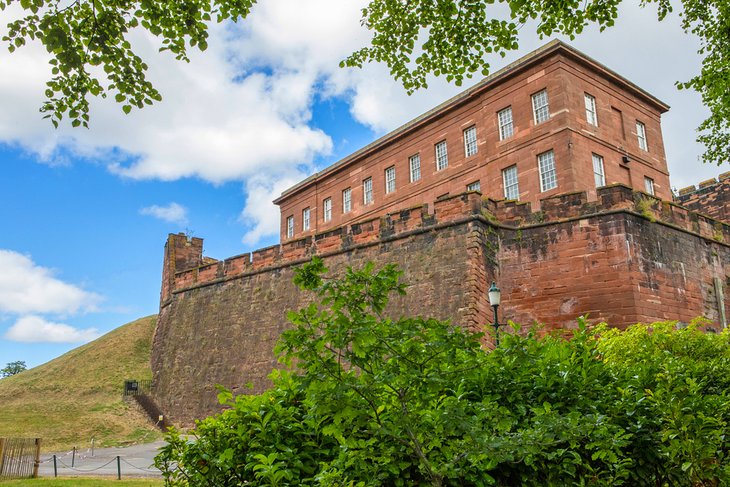 Located in Chester Castle, the Cheshire Military Museum tells the story of the four famous regiments connected with the area from 1685 to the present day. Among the groups and individuals featured in the display are Lord Baden Powell, founder of the scouting movement, and The Cheshire Yeomanry, the last horsed regiment in action during WWII.
Highlights include displays following the exploits of the Regiments of Cheshire, their travels across the world, and the wars in which they fought, including a fascinating exhibit focusing on life in the trenches during WWI. The museum also houses the archive of the Cheshire Regiment, providing information on people who have served with the regiment.
Location: The Castle, Chester
Official site: www.cheshiremilitarymuseum.co.uk
14. Cheshire Workshops
The Craftsmen and women of the Cheshire Workshop not only demonstrate their hand-carved candle-making skills, they encourage visitors to participate in the art, too. The facility also offers glass, pottery, and jewelry displays, as well as a café and gift shop.
The attraction is particularly popular for parents, as the site includes a playground and numerous fun activities for kids.
Address: Barracks Lane, Higher Burwardsley, Tattenhall, Chester
Official site: www.cheshireworkshops.co.uk
15. Beeston and Peckforton Castles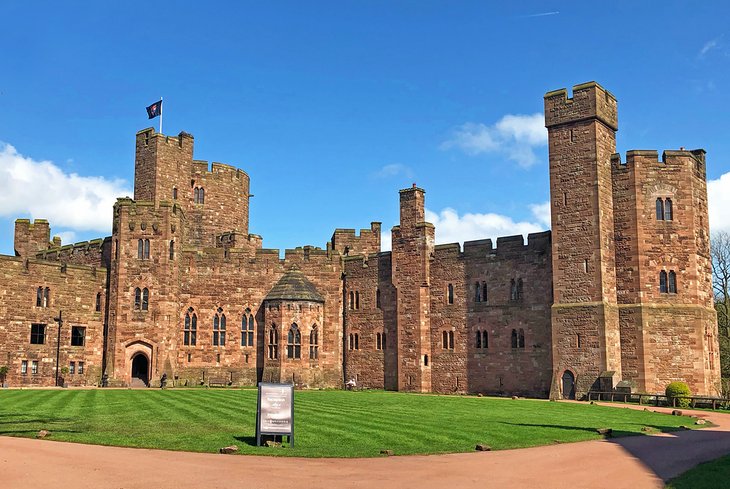 The history of Beeston Castle stretches back more than 4,000 years to its origins as a Bronze Age hill fort. Perched high atop a rocky crag, the castle ruins are fun to explore and offer incredible views of the surrounding countryside, all the way to the Pennines and Wales. An interesting museum is located in the visitor center, and a café is located on the grounds.
A much newer fortress to check out is nearby Peckforton Castle. This attractive medieval-style castle was built in 1850 and made famous as the set for Patrick Bergin's 1991 film, Robin Hood. (Peckforton Castle now serves as a 4-star luxury hotel.)
Address: Chapel Lane, Beeston
Where to Stay in Chester for Sightseeing
We recommend these highly rated hotels with easy access to Chester's historic monuments and city walls:
Roomzzz Chester

City

: A mid-range apartment hotel, Roomzzz Chester City features contemporary design and provides a free breakfast.

Oddfellows

: This affordable boutique hotel is known for its quirky style, themed rooms, afternoon tea, and Mediterranean restaurant.
Premier Inn Chester Central (South East)

Hotel

: For a budget hotel, near the bus to the city center, this is a good choice. It features modern decor and comfortable beds.
Best Time to Visit Chester - Historical Climate Averages
Average minimum and maximum temperatures for Chester, United Kingdom in °C
J
F
M
A
M
J
J
A
S
O
N
D

7

2

7

2

9

3

12

4

16

7

18

11

20

13

19

12

17

10

13

7

9

4

8

3

PlanetWare.com
Average minimum and maximum temperatures for Chester, United Kingdom in °F
J
F
M
A
M
J
J
A
S
O
N
D

44

36

44

36

49

38

53

40

60

45

64

51

68

55

67

54

62

50

55

45

49

40

46

38

PlanetWare.com