16 Top-Rated Resorts in Pretoria
We may earn a commission from affiliate links ()
When arriving in South Africa, many travelers choose to stay in Pretoria over Johannesburg, as the cities are a similar distance from OR Tambo International Airport, but many find Pretoria, and its numerous hotels and resorts, easier to navigate (it is much smaller) at first, especially if you are driving.
Pretoria, which serves as South Africa's administrative capital, is home to a compact central business district, as well as numerous suburbs surrounding the city that are home to shopping, dining, and hotel options. These include Arcadia, which is also home to Pretoria's government offices, president's house, and international embassies. And Menlyn, which is where you'll find Pretoria's top shopping at both an indoor and outdoor mall. This neighborhood also features numerous boutique resorts and excellent restaurants.
For ideas on a great place to stay, check out our list of Pretoria's best resorts.
1. Illyria House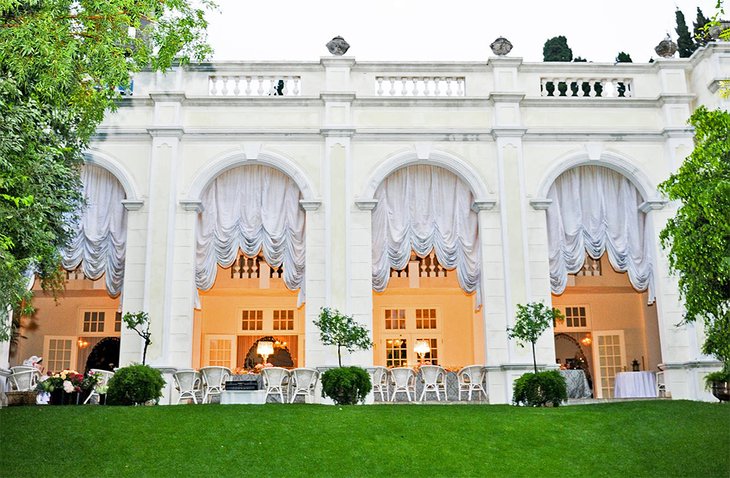 The suites feature personal butler service and ornate antique furnishings, including tapestries dating back to the 17th century. Some have private terraces, and one even has a sunroom with its own Jacuzzi.
2. Ivory Manor Boutique Hotel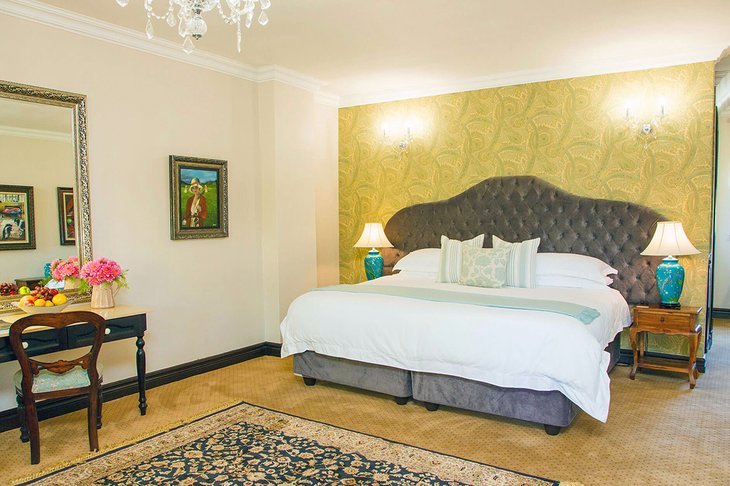 The rooms and suites are individually decorated at this family-owned hotel, where the service is also highly personalized. And although each room has a different look, all are stylish and comfortable. If you are traveling with kids, the hotel has family-friendly rooms. Babysitting can also be arranged.
3. Menlyn Boutique Hotel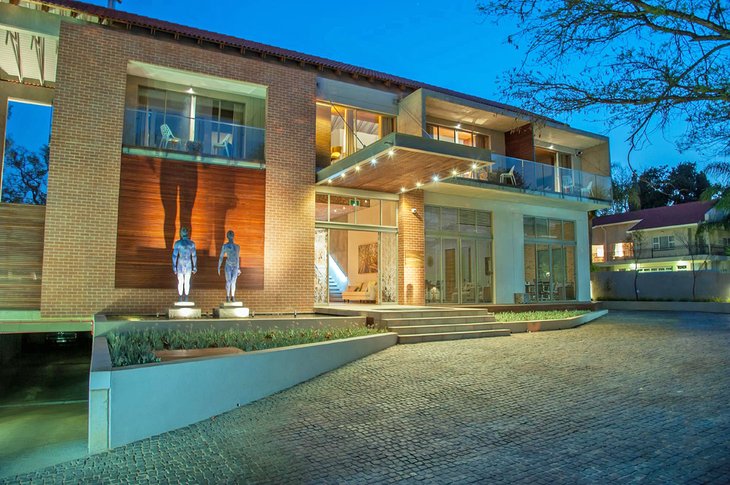 The rooms and suites are sleekly decorated with neutral hues, and feature large windows that let in lots of natural light. They are also spacious with comfortable beds.
4. African Pride Irene Country Lodge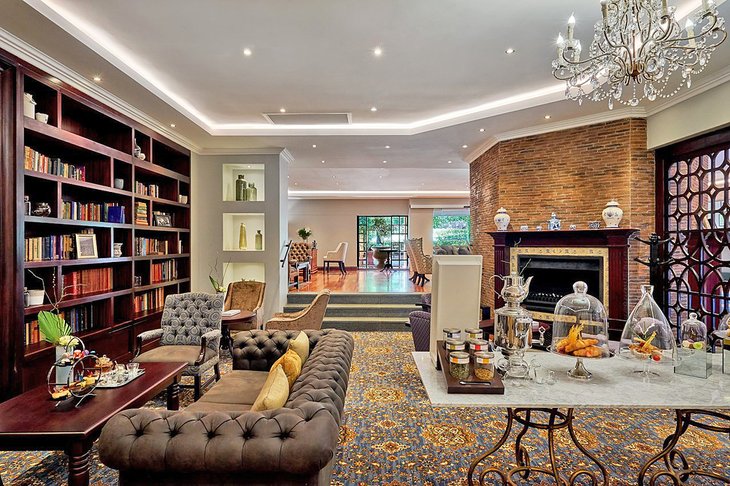 5. Sheraton Pretoria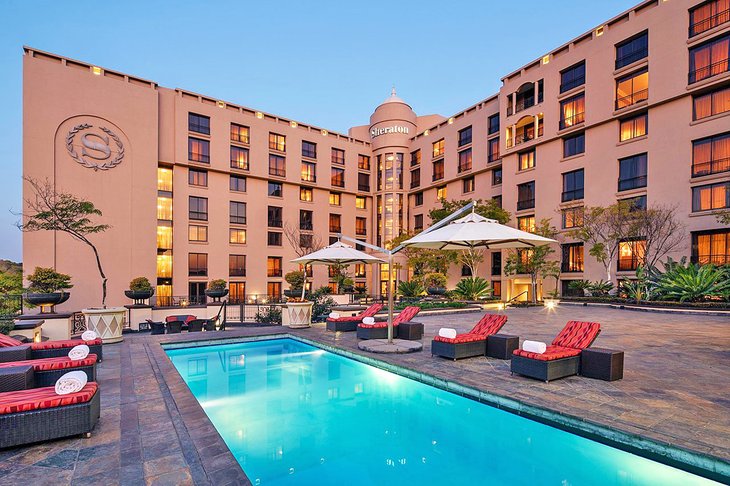 There are 175 rooms and suites here, and all are done up with a soothing cream color scheme, as well as luxe furnishings, comfortable beds, and Italian marble in the baths.
6. Village Ridge Boutique Hotel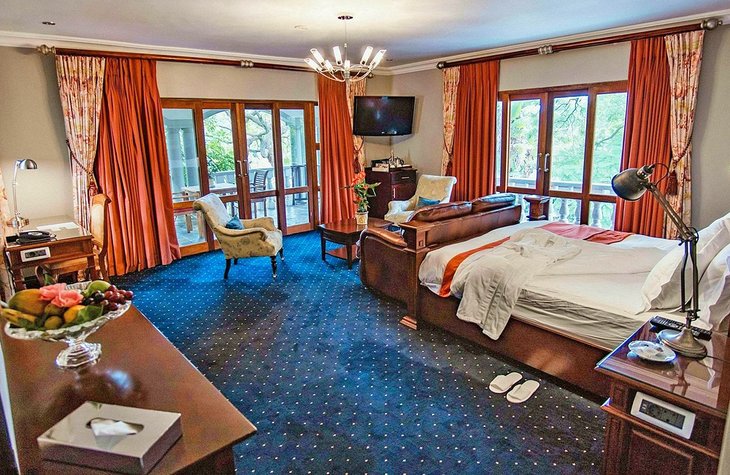 The Village Ridge Boutique Hotel is in the leafy Nieuw Muckleneuk suburb and features chic, upmarket rooms with luxe amenities like Egyptian cotton sheets and, in some cases, claw-foot bath tubs. There are also options to book suites with separate sitting areas.
7. Southern Sun Pretoria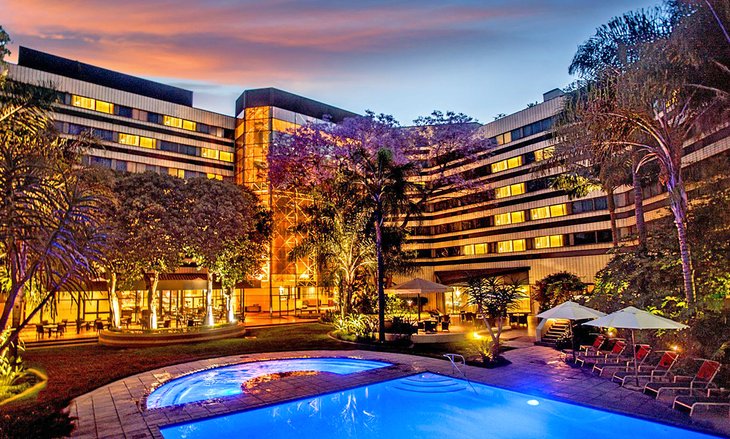 The 240 rooms here are done up in contemporary style, with dark wood furnishings and crisp white linens on comfortable beds. If you are traveling with the kids, there are family rooms available.
8. The Blades Hotel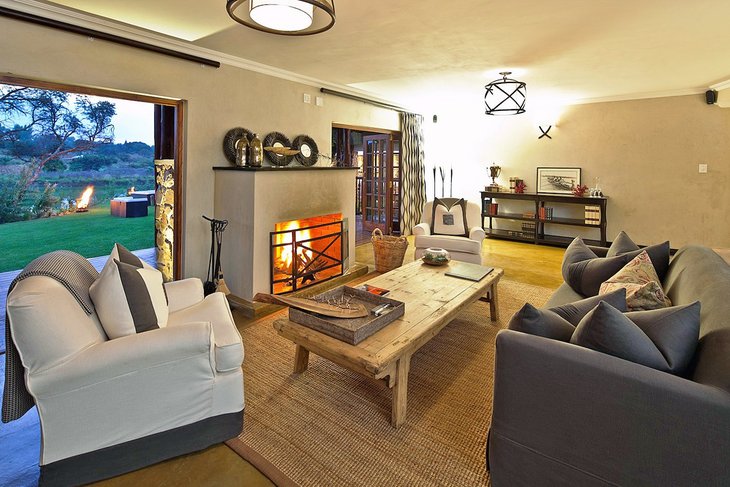 9. Casa Toscana Lodge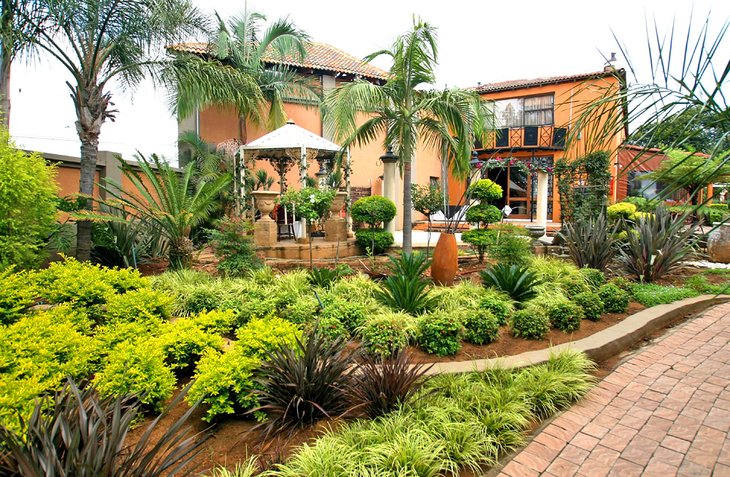 The hotel is home to the popular LeSi Restaurant, which cooks up a range of international dishes from around the globe. They also have an option to book one of six gazebos on-site for a romantic specially curated dinner for two.
10. Court Classique Suite Hotel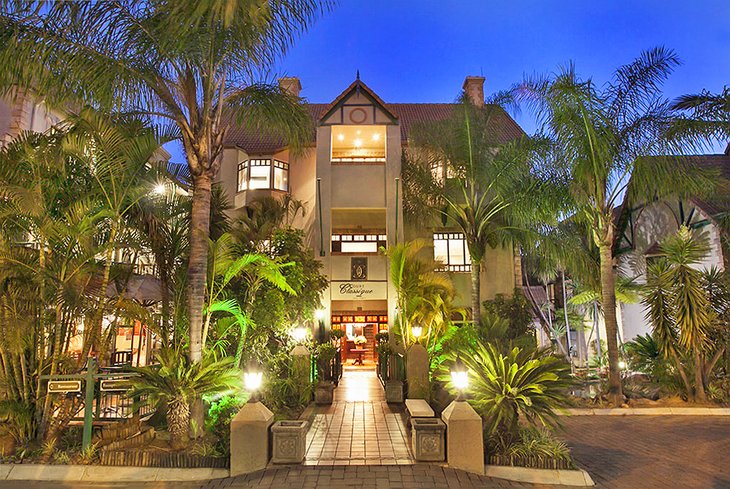 The all-suite property features studios and one- and two-bedroom suites that are clean and comfortable and come with kitchenettes.
11. Protea Hotel Fire & Ice! Pretoria Menlyn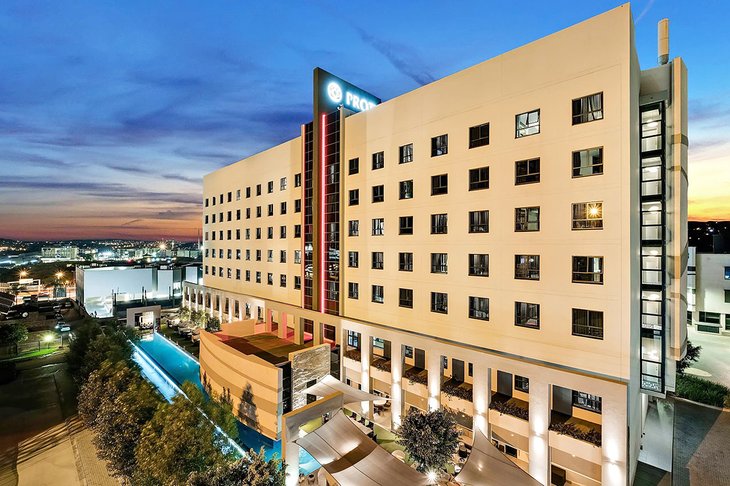 The hotel features contemporary rooms with modern decor and comfortable beds. If you're traveling with the kids or just like your space, there are also suites with living rooms and pullout sofa beds.
12. Courtyard Hotel Arcadia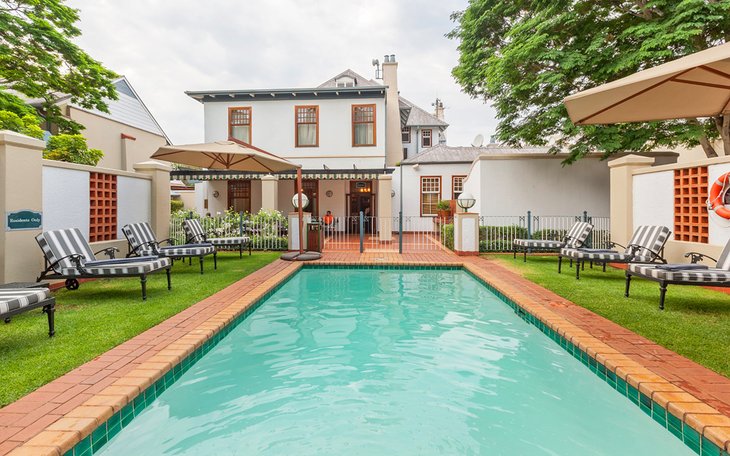 Travelers can choose from studios or one- or two-bedroom apartments, which have separate living space.
13. Premier Hotel Pretoria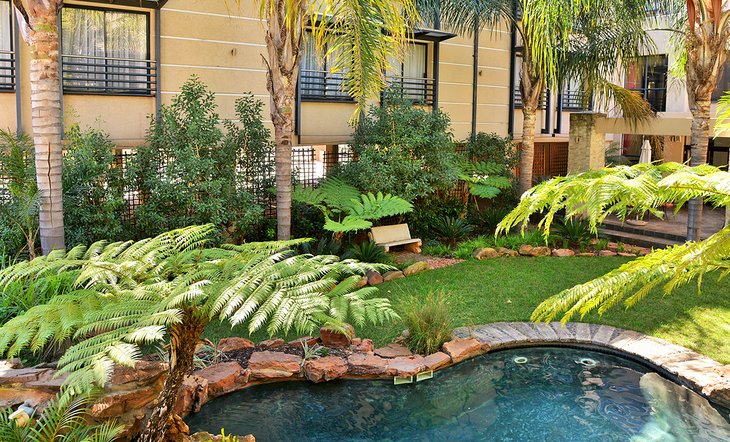 14. The Farm Inn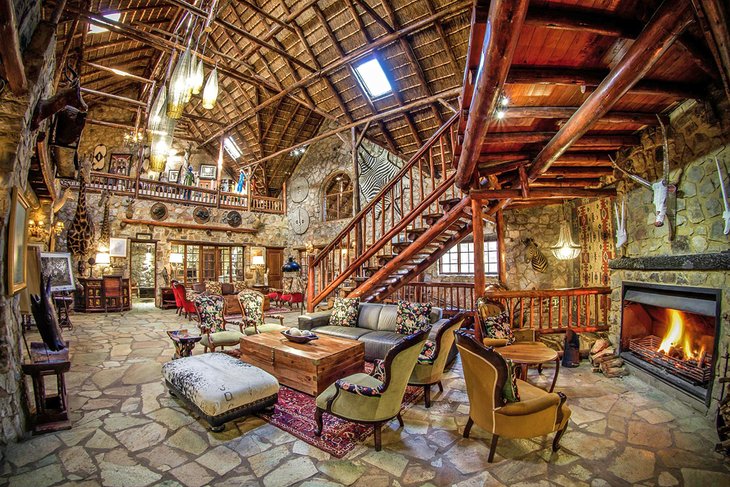 The rooms are classic country stylish, with chic wood furniture and fireplaces or balconies in the more spacious suites. Amenities here include a lounge area decorated with African art, an outdoor swimming pool, and an elegant restaurant.
15. The Maslow Hotel Time Square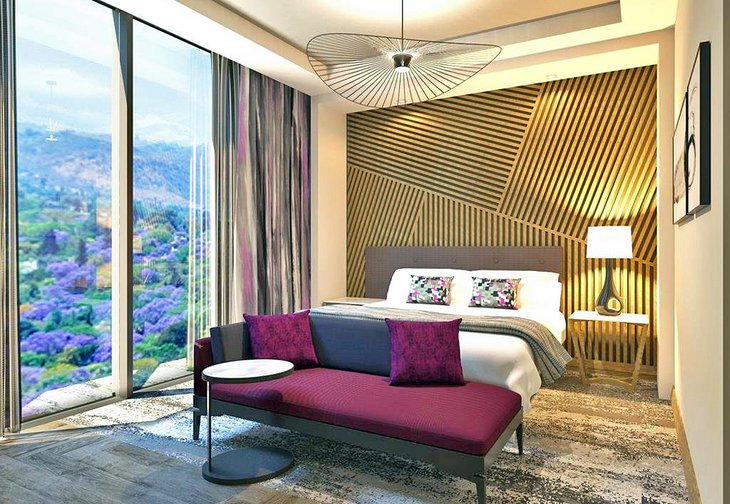 It features modern rooms and suites. The suites have larger floor plans and feature kitchenettes and even butler service. A big breakfast buffet is included in your daily rate as is Wi-Fi and parking. There is also an outdoor swimming pool.
16. The Capital Menlyn Maine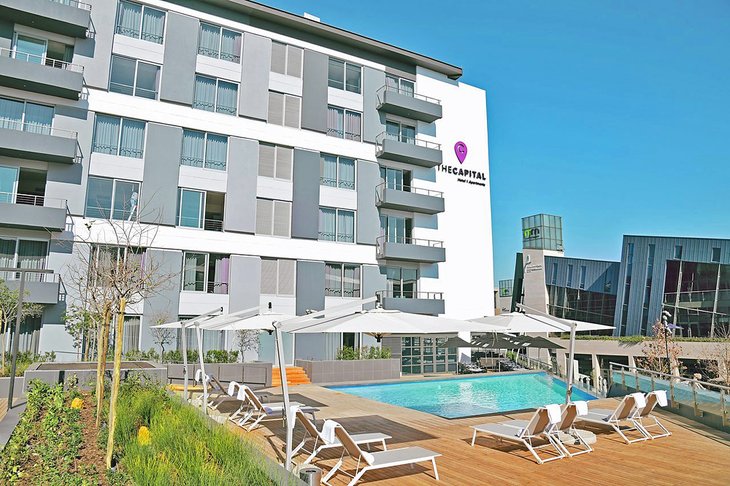 The hotel offers a range of rooms and suites suitable for all types of travelers, including families who need more than one bedroom. They also offer apartments with kitchens that are designed for extended-stay guests especially, and work great if you are in town for longer business stays.