Kenya in Pictures: 20 Beautiful Places to Photograph
The "greatest show on Earth" – when the annual migration of one-and-a-half million wildebeest crosses into the Maasai Mara National Reserve – is perhaps the single most stunning reason to visit Kenya. It's also an incredible sight to photograph. But this wild country, with its blue coastline and some of the largest flamingo colonies in the world, has a lot more stunning sights to discover away from the animal preserves.
Here's a quick breakdown in pictures of some of Kenya's most beautiful places to photograph.
1. Maasai Mara National Reserve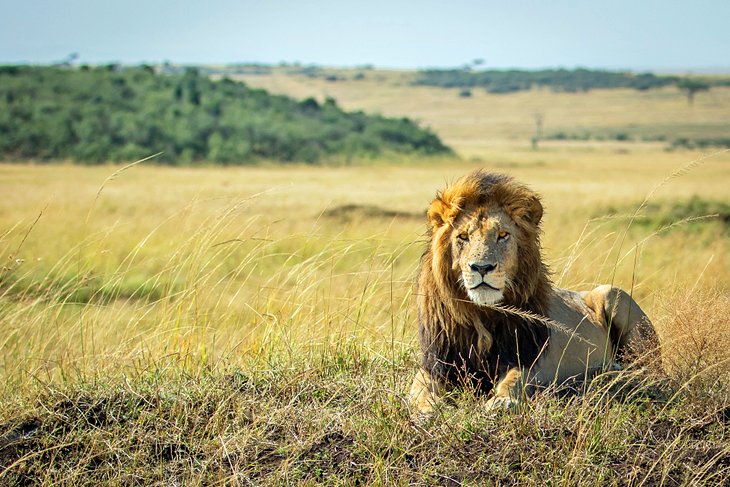 One of the most famous game reserves in Africa, the Maasai Mara is where the world's largest annual wildlife migration takes place every year – thousands and thousands of wildebeest, zebras, and antelopes move to and from the Serengeti reserve in Tanzania. If you are looking for wildlife photography experiences, this is the place. Capture beautiful images of the "Big Five," the name used to refer to the five large land animals in Africa, including elephants, lions, rhinos, cape buffalos, and leopards, found here.
2. Amboseli National Park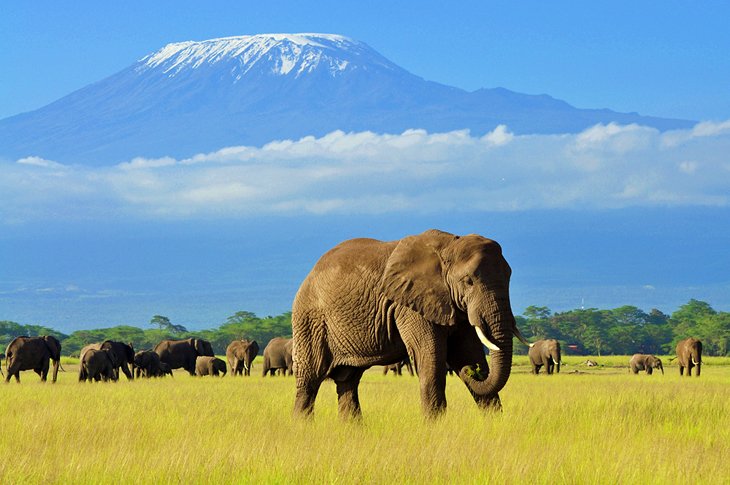 Home to some of the larger elephant herds in Kenya, Amboseli National Park is also a great place to capture images of Mount Kilimanjaro. The park's complex system of swamps provides one of the best wildlife-viewing experiences in Africa, with hundreds of bird and raptor species ruling the area.
3. Diani Beach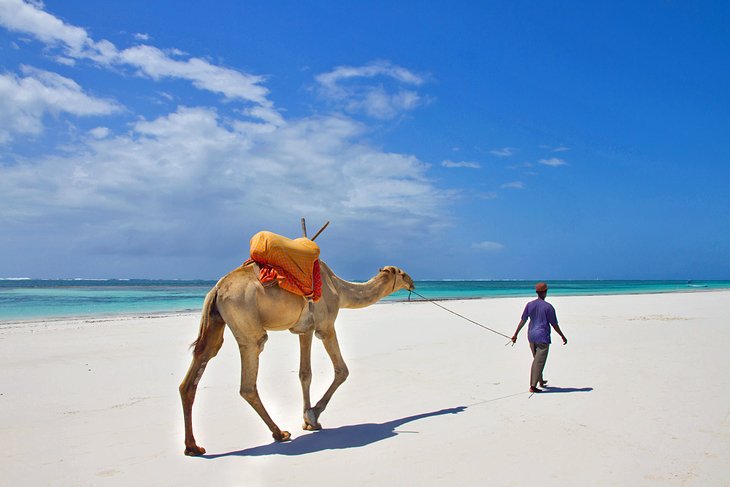 The 17-kilometer, soft, white Diani Beach sits right on the Indian Ocean coast, and it's often referred to as the best beach destination in Africa. Just minutes away from the Shimba Hills National Reserve, Diani also offers great coral reefs for snorkeling and perfect wind conditions for kitesurfing. The area is also a very popular sky diving destination.
4. Chyulu Hills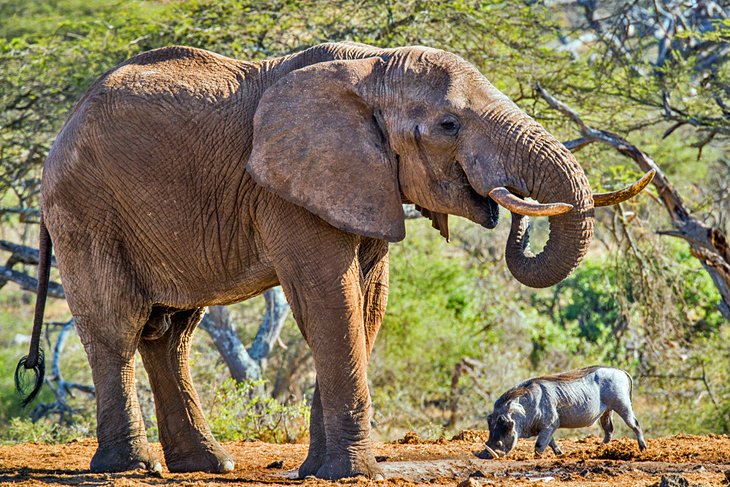 A beautiful, deep-green volcanic mountain range, the Chyulu Hills were used as the setting for the 1985 film Out of Africa. Home to Maasai and Kamba people, the hills are also a popular destination for mountain climbing, photo safaris, and horse riding. The area is rich in large mammals, including elephants, buffalos, and giraffes.
5. Mount Kenya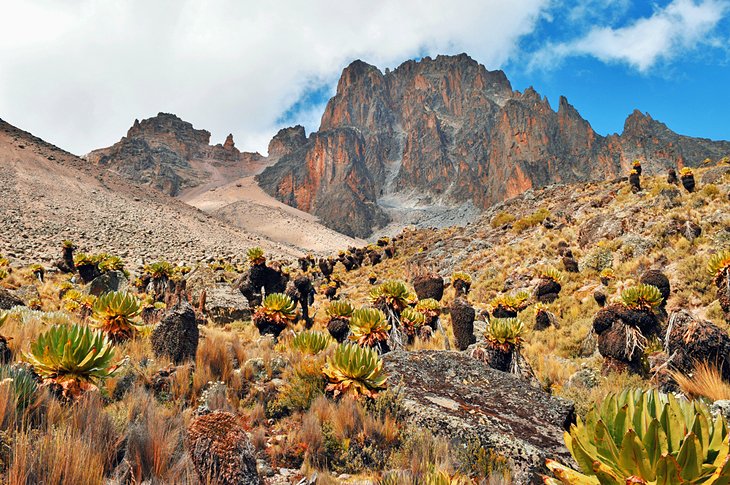 The second-highest mountain in Africa after Kilimanjaro, Mount Kenya was once covered with a thick ice cap. Today, only 11 small glaciers remain, all of them shrinking at a very fast pace. The forested slopes of Mount Kenya are home to many animals, including a healthy number of elephants. The area surrounding the mountain, now a designated national park and protected area, is a popular destination for visitors to Kenya.
6. Lake Nakuru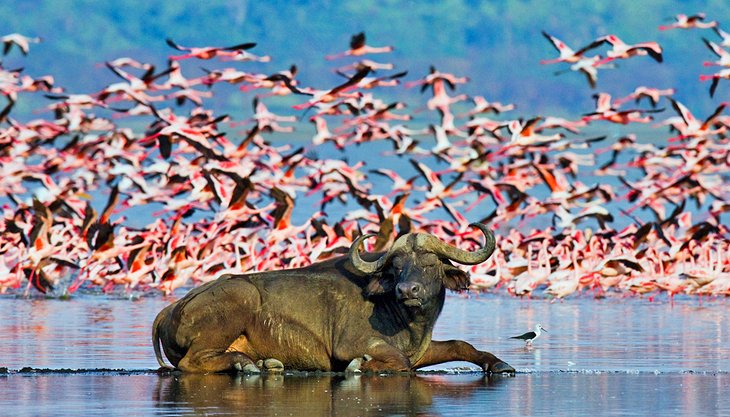 Lake Nakuru is rich in algae, which attracts thousands of flamingoes to the area, transforming the top and shores of the lake into an undulating pink mass. Visitors can climb to the nearby Baboon Cliff for stunning views of the pink lake. Southern white rhinos and black rhinos also inhabit the lake.
7. Hell's Gate National Park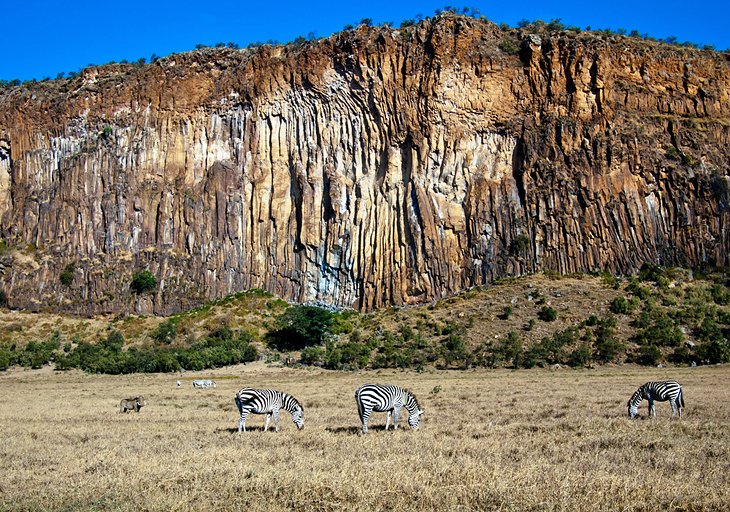 Sitting close to Nairobi, Hell's Gate National Park is a small natural reserve with superb scenery. Home to the red Hells Gate Gorge, two volcanic plugs, and a Maasai Cultural Center, the park also offers excellent hiking and biking. Hell's Gate is also one of only two parks in Kenya where camping is allowed - there are three basic campsites within the park, plus a number of lakefront lodges. The environment featured in the 1994 film, The Lion King, was designed based on this park.
8. The Aberdares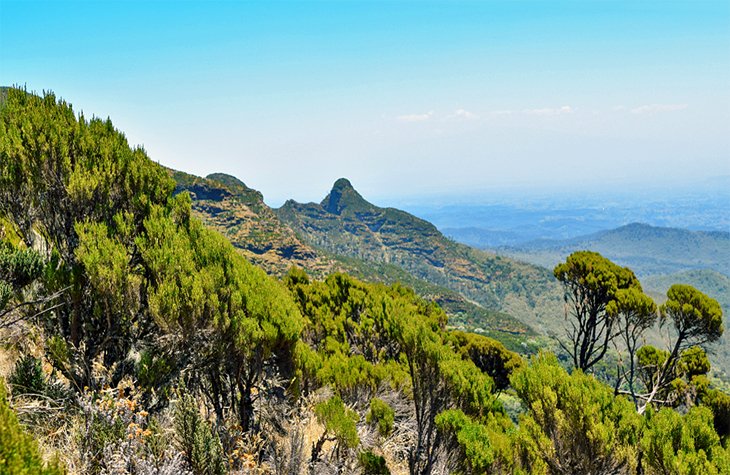 A volcanic range of elevated plateaus and hills, The Aberdares is home to dense bamboo forests, rain forest, and deep moorlands. A wide variety of wildlife inhabits the area, including the endangered black rhino and the rare African golden cat.
9. Watamu Beach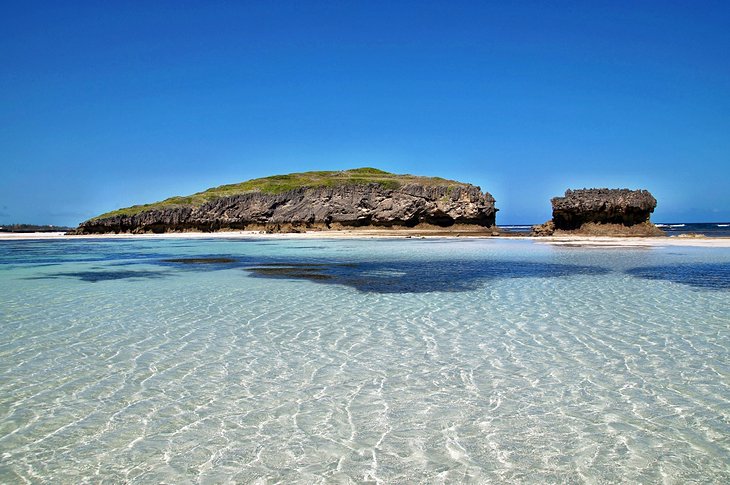 Watamu Beach is the starting point to explore a number of islands - from Turtle Bay to the Kanani reef area. Rich marine life and colorful corals make this a popular destination for snorkelers and divers. The beach and the ecosystem nearby are part of a turtle watch program designed to protect nesting sites.
10. Chania Falls Aberdares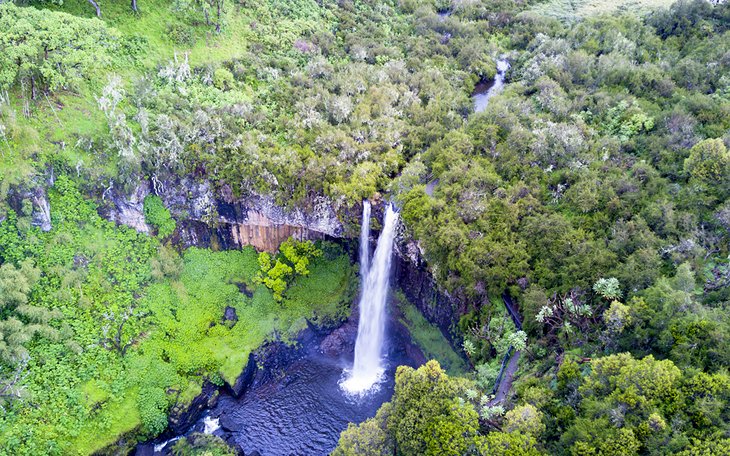 The Chania Falls are easy to reach from Nairobi and offer plenty of hiking and exploring opportunities in the scenic area around it. A breathtaking birding site and a great place for picnicking, the falls also offer plenty of photo opportunities.
11. Tsavo National Park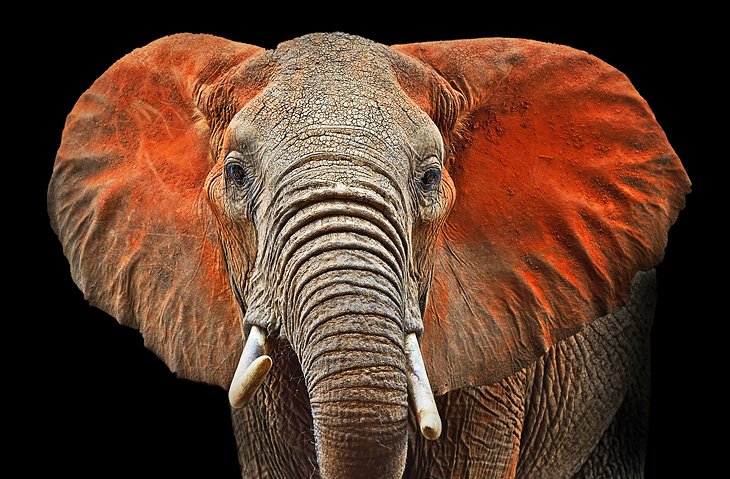 One of the oldest parks in Kenya, Tsavo National park is home to a large population of cape buffalo, as well as the other animals that make up the "Big Five," and a black rhino sanctuary. The Mudanda Rock, which acts as a water catchment area, is the park's best place to see elephants.
12. Mombasa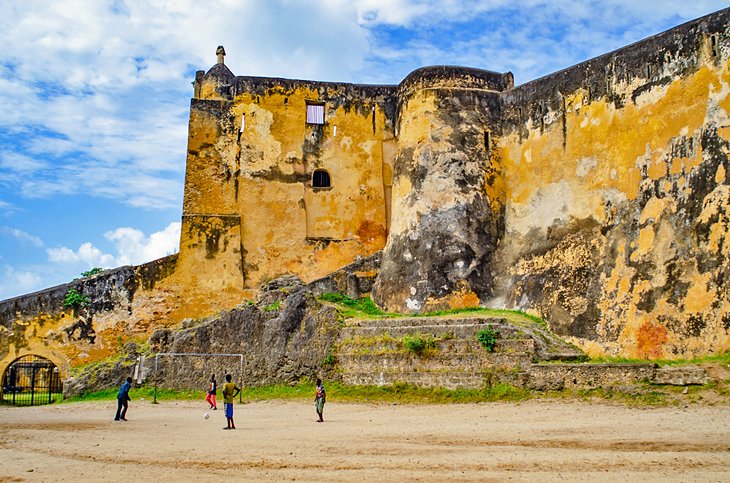 Known as the white and blue town, Mombasa is Kenya's oldest city, dating back to AD 900. Kilometers of soft white sand, blue waters, and waves crashing against the ancient shore provide plenty of beautiful sights to be explored.
13. Malindi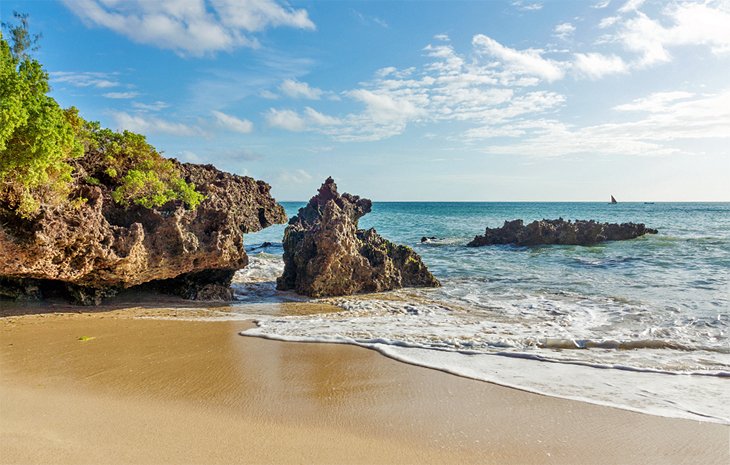 Originally founded by the Swahili Civilization in the 5th century, the town of Malindi is just minutes away from the Gedi Ruins (a medieval Swahili-Arab settlement). The Malindi Marine National Park and many kilometers of soft golden sands over the Indian Ocean make this a lush destination for beach lovers.
14. Lake Turkana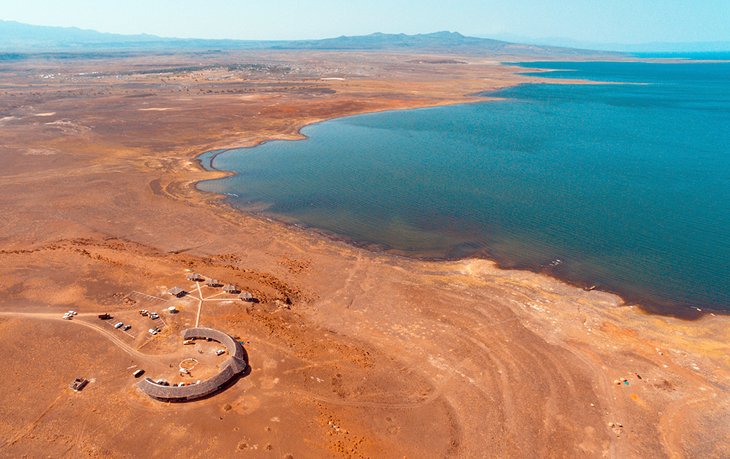 The world's largest permanent desert lake and the world's fourth-largest salt lake, Turkana is a sight to behold. The lake is surrounded by volcanic rock and often experiences violent onshore winds and storms.
15. Lamu Old Town Waterfront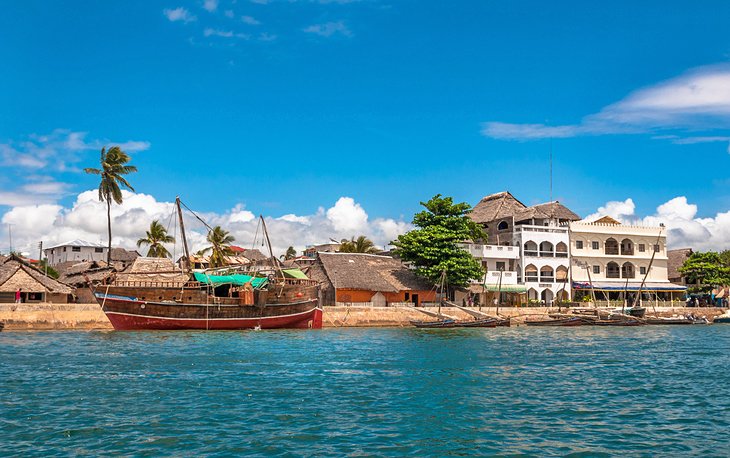 Lamu is the undisputed gem of the Kenyan shoreline, an ancient Swahili town, and a UNESCO World Heritage site. It is noted for its cuisine (especially its sweet and fruity treats), its beautiful waterfront, the ruins of a fortress, and its large artisan community, most of which is involved in wood carving.
16. Lake Naivasha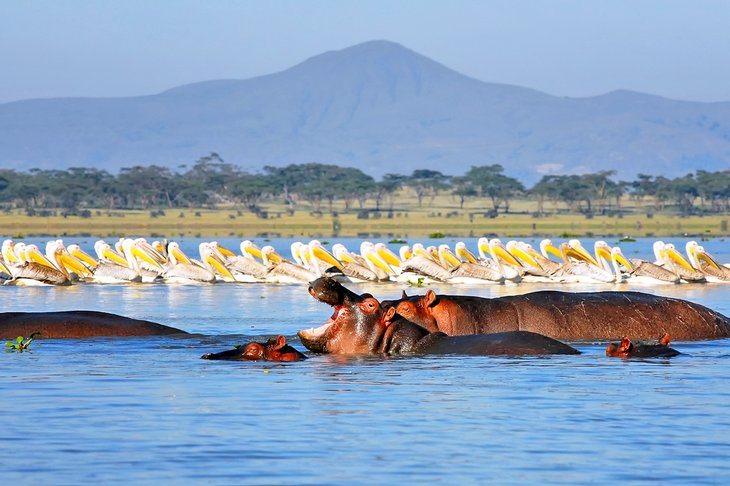 Located northwest of Nairobi, this freshwater lake is a favorite for hippos (over 1,500 call the lake home) and flamingos. It's also a popular stop for safari trips in the area, as the blue mountains in the background, fever tree forests, and the nearby swamp provide a stunning contrast of colors and textures.
17. Lake Victoria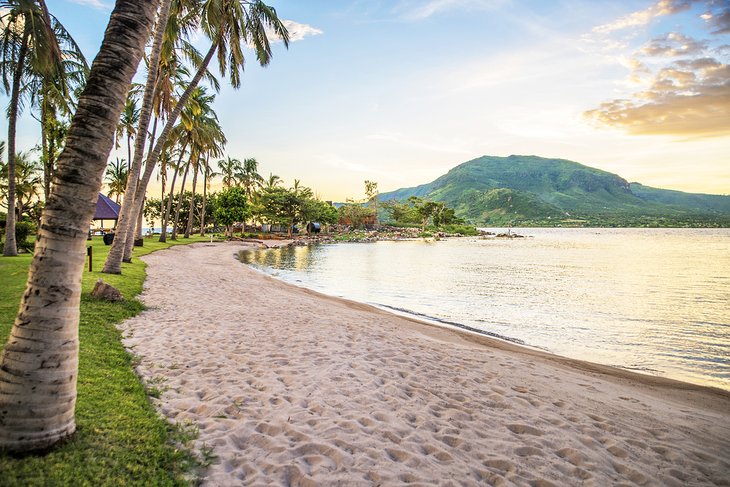 Africa's largest lake is also one of the most stunning lakes in all of Africa. Lake Victoria extends into Uganda, Kenya, and Tanzania and is home to a large variety of wildlife, including the Nile crocodile and over 200 species of fish. Ngamba Island in Lake Victoria is home to the Ngamba Island Chimpanzee Sanctuary for orphaned animals.
18. Shanzu Beach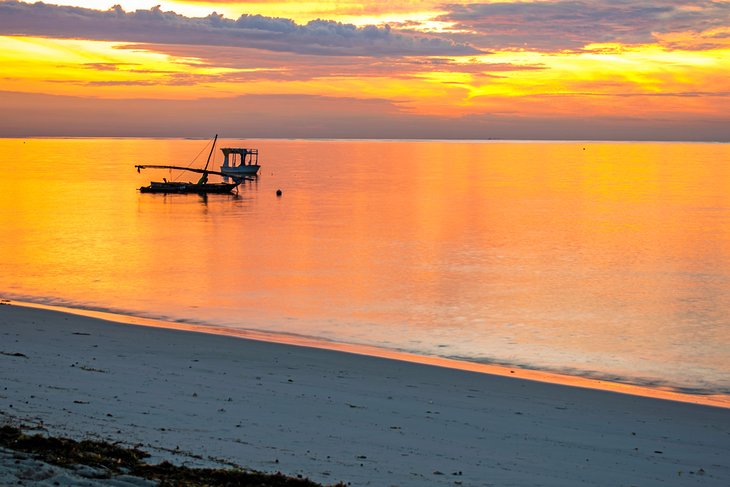 Soft powdery-white sands cover the long stretch of coastline here. Plenty of wildlife, swinging palm trees, and shallow turquoise waters perfect for swimming complete a picture-perfect view that extends for miles. Shanzu is a great place to soak up the sunshine, get away from the crowds, and enjoy the breathtaking scenery.
19. Great Rift Valley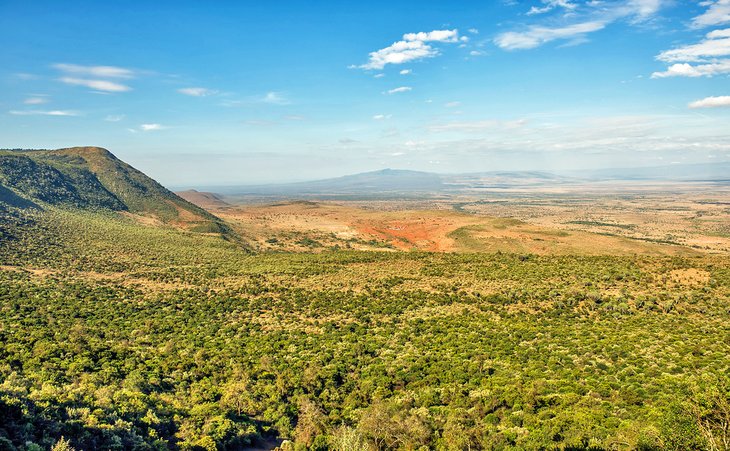 Home to hills, volcanoes, lakes, and many ancient fossils (human and animal), the Great Rift Valley is one of Kenya's most stunning destinations. The rich alkaline lakes here provide the perfect environment for flamingos, great white pelicans, and yellow-billed storks to feed and breed – as well as for humans to thrive.
20. Mount Elgon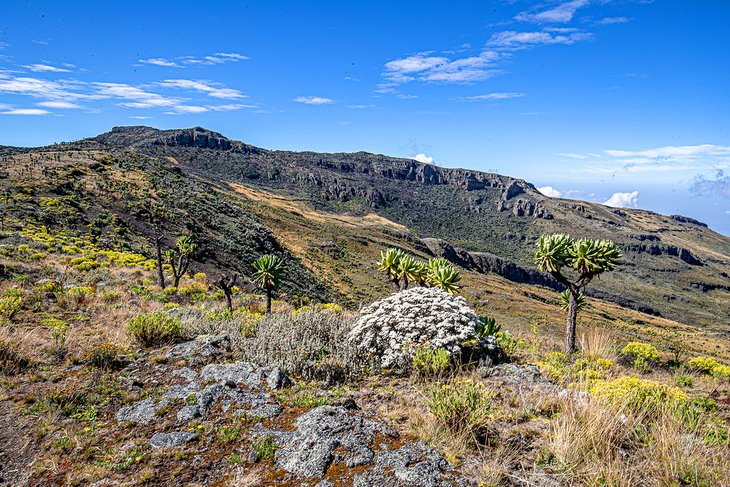 Sitting between Uganda and Kenya, this extinct volcano is surrounded by stunning jungle and untamed wilderness. The eighth highest mountain in Africa has plenty to offer to hikers and adventurers, including caves, valleys, and moorlands filled with wildflowers waiting to be discovered. A small but diverse park surrounds the mountain.