Jamaica in Pictures: 13 Beautiful Places to Photograph
Vibrant and colorful, Jamaica is more than just a beautiful beach destination. This Caribbean Island is also considered the birthplace of reggae music and has a strong African influence to its culture. Beautiful beaches do abound—Seven Mile Beach in Negril is one of the world's best. But so do mountains and rainforest jungle and inland rivers.
Yes, Jamaica is ripe for exploring, whether your adventure is a family vacation or a romantic honeymoon. Here are 15 beautiful spots, from Montego Bay to Frenchman's Cove and The Blue Lagoon to get you inspired for a trip to this magical island.
Note: Some businesses may be temporarily closed due to recent global health and safety issues.
1. Seven Mile Beach, Negril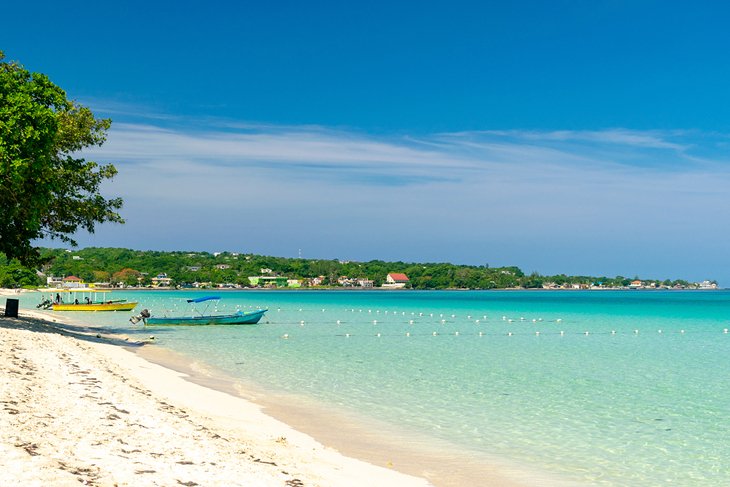 On Jamaica's west coast, Negril Beach, also known as Seven Mile Beach is a dreamy stretch of white sand and emerald sea that runs from Bloody Bay south to the Negril Cliffs. There is decent snorkeling just offshore, and water sports of all varieties can be arranged. Negril is also home to a number of excellent luxury resorts.
Accommodation: Top-Rated Family Resorts in Jamaica
2. Martha Brae River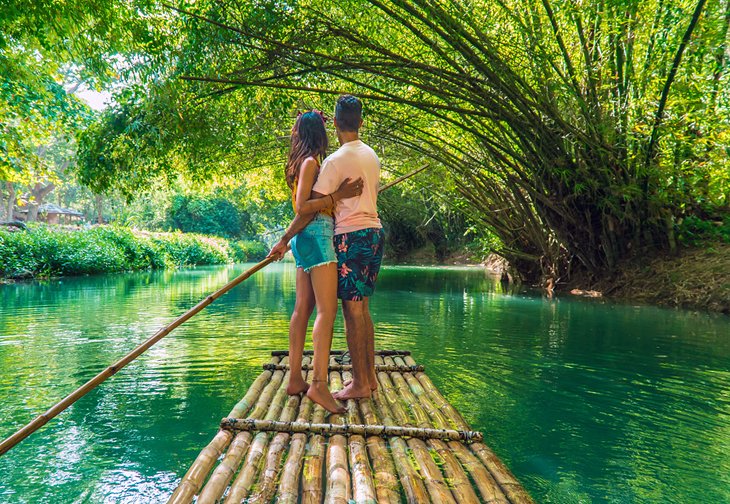 River rafting on a traditional bamboo raft down the Martha Brae is a romantic experience. Trips depart from a concrete pier near Falmouth. The three-mile trip down the river takes about one hour in the raft, which is poled by a local guide. You'll also learn about the river's history and have an opportunity to swim.
3. The Blue Hole, Ocho Rios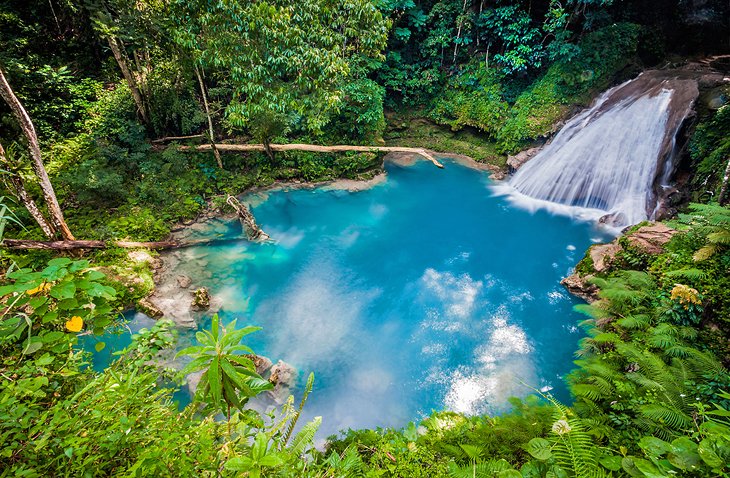 In the jungly mountains above Ocho Rios, you'll find a series of waterfalls and deep swimming holes, including the Blue Hole pictured above, that are popular with tourists looking for an adrenaline rush in the form of cliff diving. Getting to the waterholes is an adventure in itself that involves climbing over slippery rocks. Make sure to wear appropriate shoes.
4. Runaway Bay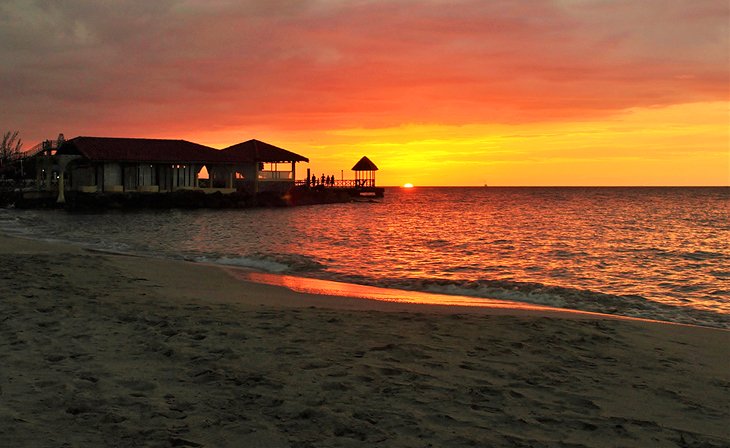 Runaway Bay on the north coast is known for its stunning sunsets along stretches of pretty beach like the colorful one pictured above. The coral reef just offshore is a popular dive and snorkel spot. The subterranean Green Grotto Caves are also here.
Bob Marley was born in the mountains just south of this town in a place called Nine Mile.
5. Frenchman's Cove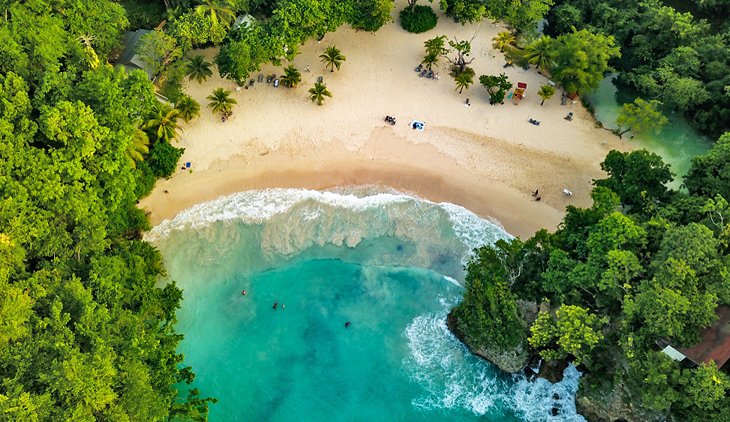 This beautiful beach is Frenchman's Cove. It is located in Portland parish in the less touristy northeastern corner of Jamaica, near the small fishing village of Port Antonio. A freshwater river filled with fish flows into the ocean at the edge of the white-sand beach, here. The water is very clear and shallow, making it a great spot for kids to splash around.
6. The Blue Lagoon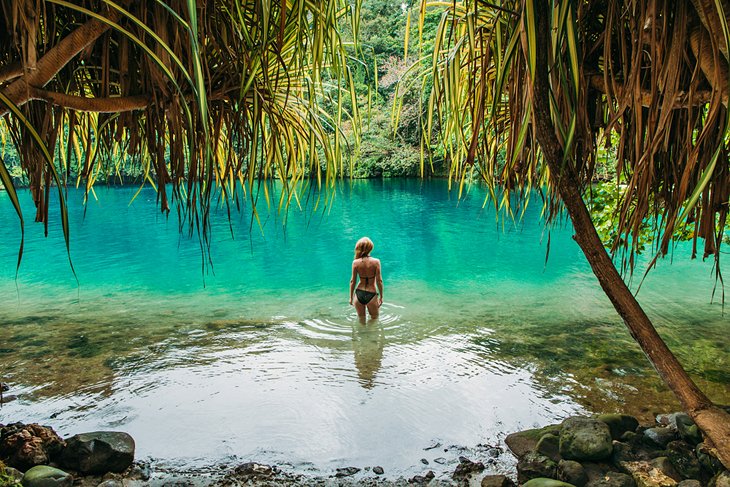 The Blue Lagoon pictured here is also in the Port Antonio area. It is a stunning 60-meter-deep freshwater hole that is a popular swimming spot, known for its constantly shifting shades of blue. If the scenery or name looks or sounds familiar, that's because it was featured in the Brooke Shields movie The Blue Lagoon.
7. Dunn's River Falls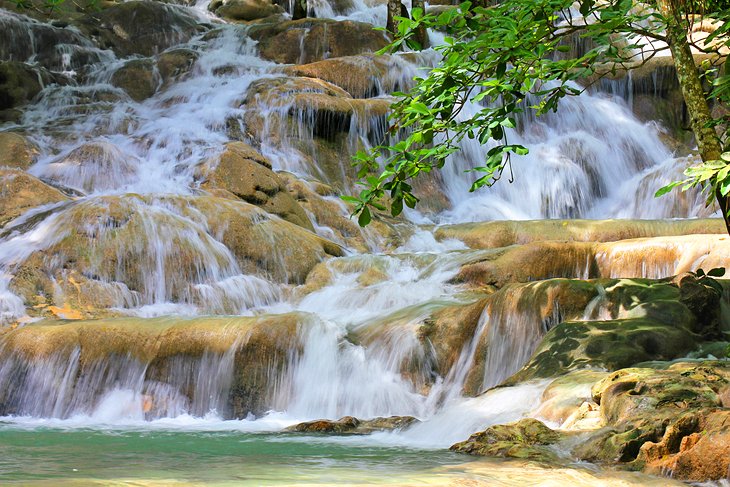 Dunn's River Falls is one of Jamaica's top natural attractions. The gently terraced waterfalls tumble down rocks and ledges for some 180 meters before finally reaching the sea. Pick up a guide at the entrance to the falls, and you can climb to the top and cool off in one of the natural pools.
8. Doctor's Cave Beach, Montego Bay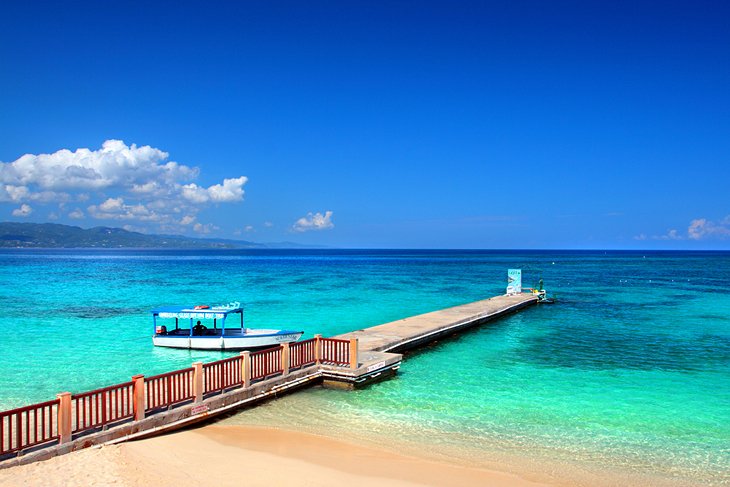 This gorgeous stretch of white sand backed by clear aqua waters is known as Doctor's Cave Beach and is one of the best beaches in Montego Bay. The beach is named for a British osteopath who visited in the 1920s and declared the water had curative powers after going for a swim in the sea here. It's been popular ever since.
Accommodation: Best Hotels in Montego Bay
9. Kingston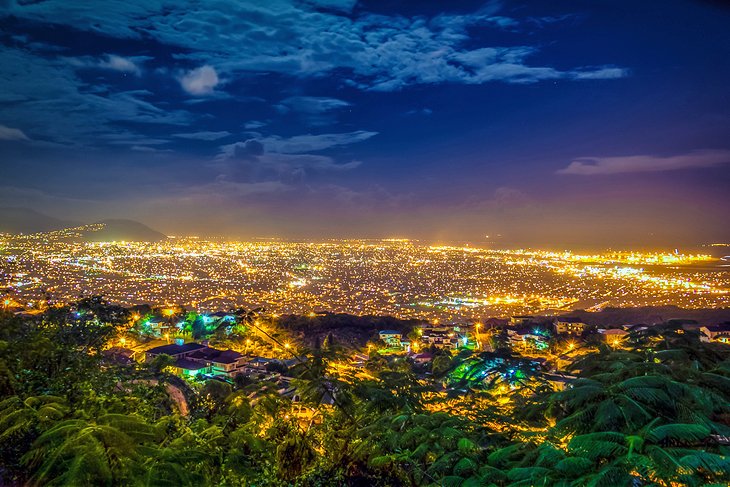 Jamaica's capital city of Kingston twinkles after dark. While the city has a gritty vibe and areas that should be avoided, it is also a special place. The Bob Marley Museum in the city center is housed in the reggae musician's former home and well worth a visit. Kingston's impressive natural harbor is another famous landmark.
10. Hiking in the Blue Mountains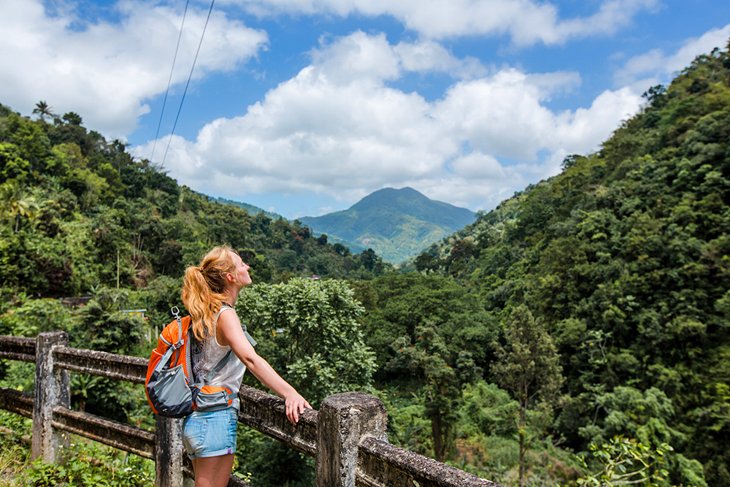 Jamaica's Blue Mountains, which rise up behind Kingston, were declared a UNESCO World Heritage Site in 2015, along with the John Crow Mountains, and today are popular hiking destinations. This lush and rugged area is filled with jungles, waterfalls, rainforests, and coffee plantations.
But the Blue Mountains also have an important history. They once served as a refuge for slaves fleeing here to escape slavery during the 1700s and 1800s.
11. Ocho Rios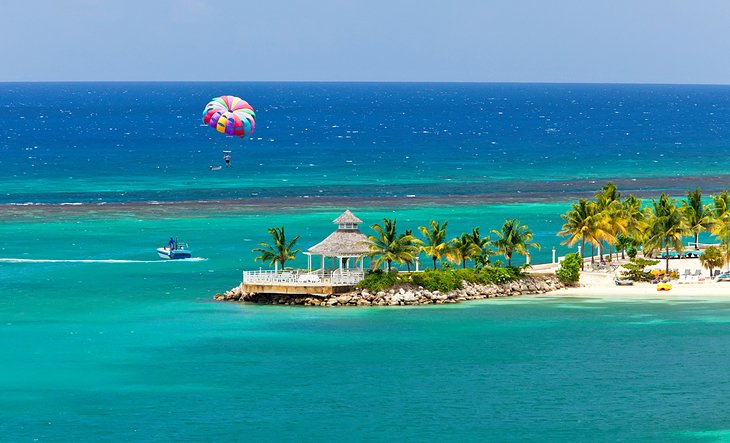 Parasailing is just one water sport you can indulge in at Ocho Rios, a port town on Jamaica's north coast not far from Runaway Bay. The beach here is quite pretty and lined with resorts that cater to a number of different travel budgets.
12. Under the Sea in Jamaica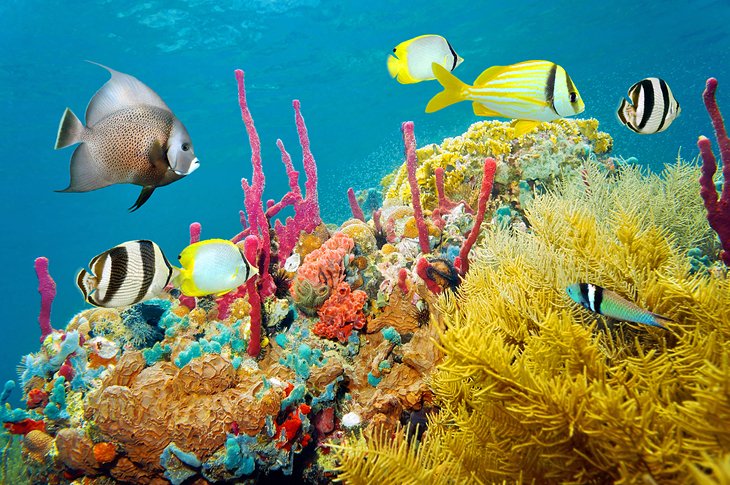 There are a number of good dive and snorkeling spots around Jamaica, where you'll see schools of colorful fish; coral; and if you're lucky, sea turtles or nurse sharks. Some of the best areas for snorkeling are found in the reefs offshore from Negril.
13. Negril Cliffs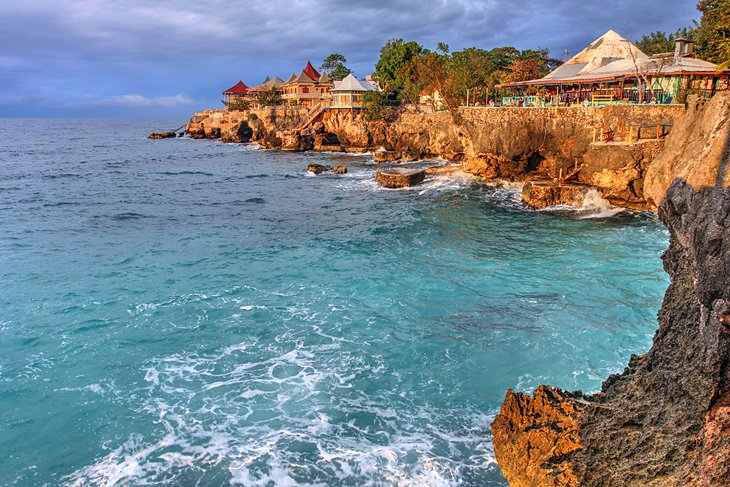 At the southern end of Seven Mile Beach are the Negril Cliffs. The rocky outcroppings are extremely popular with cliff jumpers. Here, you'll also find the 3 Dive Restaurant, which serves Jamaican fare by the cliffs and is stunning at sunset. Some of Negril's top resorts are also here.