Isle of Man in Pictures: 16 Beautiful Places to Photograph
Despite its relatively small size (it's just 12 miles wide and 33 miles long), the Isle of Man offers no end of marvelous photo opportunities for those wanting to build their vacation portfolio. Boasting a moderate climate thanks to its location between England and Northern Ireland, it's pleasant to visit year-round.
Highlights of a visit – camera at the ready, of course – include over 100 miles of spectacular coastline, featuring long beaches and ragged cliffs, and endless vistas of farmland, hills, heath, and moors.
Easily accessible from the mainland, picturesque Isle of Man offers plenty of beautiful places to photograph.
1. Douglas Head Lighthouse, Douglas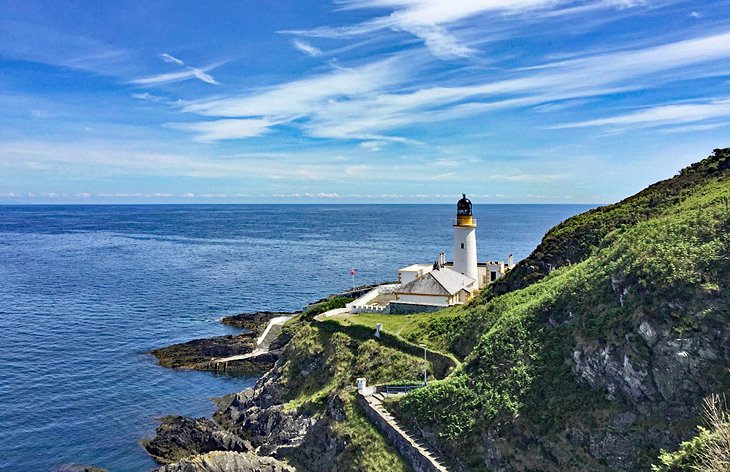 As an island nation, the Isle of Man offers no end of picture-perfect coastal scenery. A favorite spot for a great shot over the water can be seen here at Douglas Head Lighthouse.
Built in the mid-1800s, this delightful spot is just a short walk away from Douglas and is fun to explore.
2. Douglas Bay, Douglas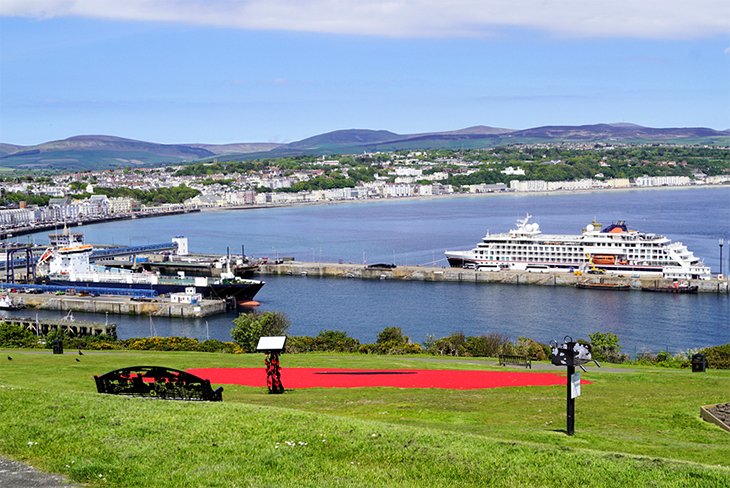 As you enjoy your walk from downtown Douglas to Douglas Head Lighthouse, be sure to stop at the small park overlooking this beautiful scene.
Douglas Bay stretches for miles, with your vantage point providing no end of great photos of the harbor and ferry terminal, along with the town itself and, of course, out over the Irish Sea.
3. Isle of Man TT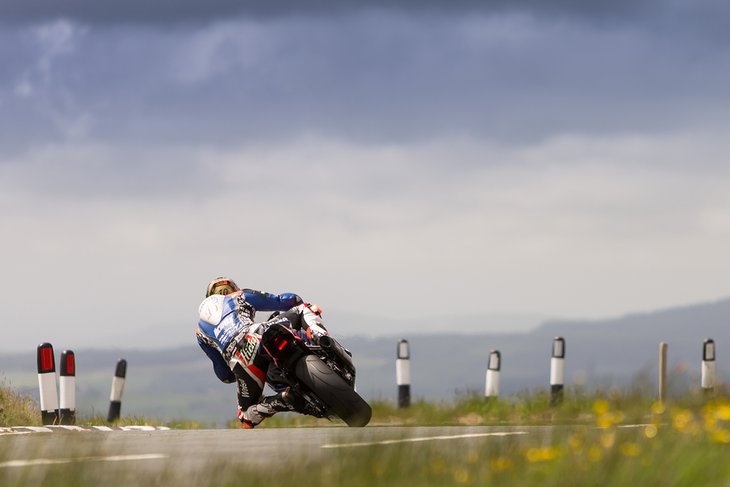 Since it started in 1907, the Isle of Man TT has been one of the most prestigious motorcycle races in the world.
Running from late May to early June, it's a great time to visit if you're interested in capturing images of these speed machines in action (or a good time to avoid if you don't like crowds!).
4. Peel Castle, Peel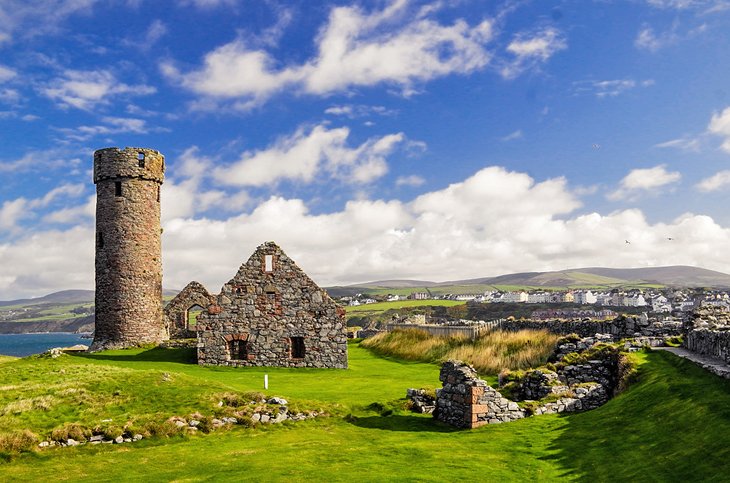 Located on St. Patrick's Isle close to the town after which it's named, the views from (and of) Peel Castle are simply breathtaking.
Be sure to spend a little time touring the fortress, too. You'll find it can trace its history as far back as the time of the Vikings.
5. Great Laxey Wheel, Laxey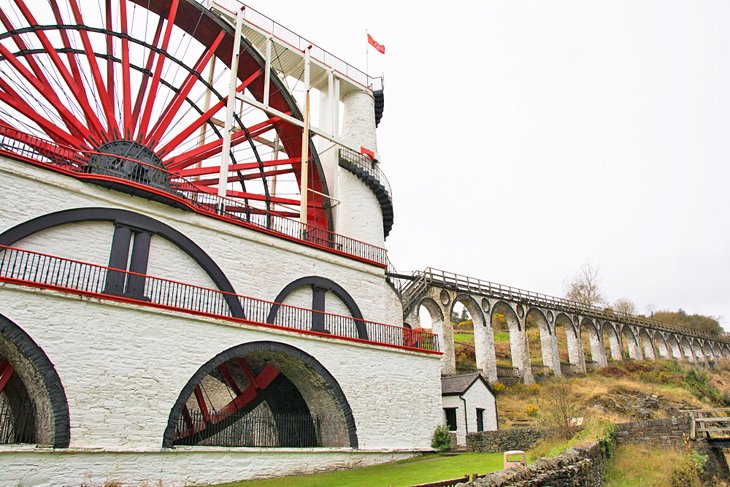 It's hard to miss the Great Laxey Wheel. Perched above the quaint village of Laxey, this 72-foot-tall waterwheel – nicknamed "Lady Isabella" by the locals – was erected in 1854 as a means of removing water from the nearby mines.
As lovely as it is to shoot this iconic structure from the distance, you'll also get some great scenic shots if you keep the wheel in the foreground, too, especially if you capture the adjacent viaduct in your picture.
6. Milner's Tower, Port Erin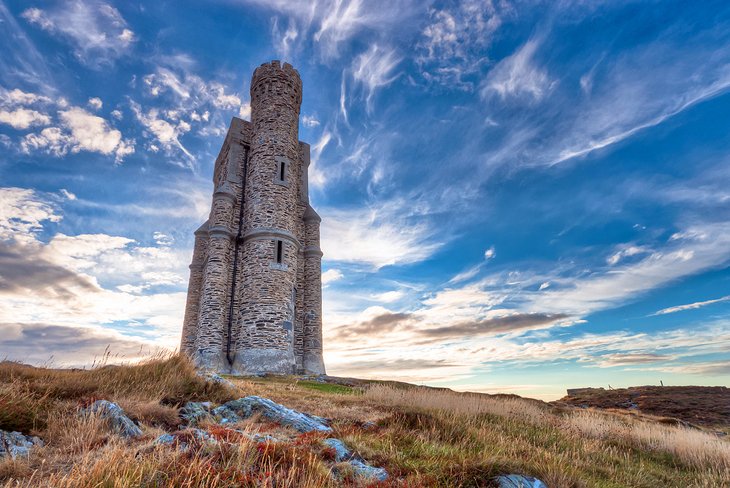 Located on Bradda Head near port Erin, Milner's Tower is another man-made structure you'll want to photograph.
The best approach is via the Coronation Footpath, a scenic clifftop walk that leads directly to the tower.
7. Port Erin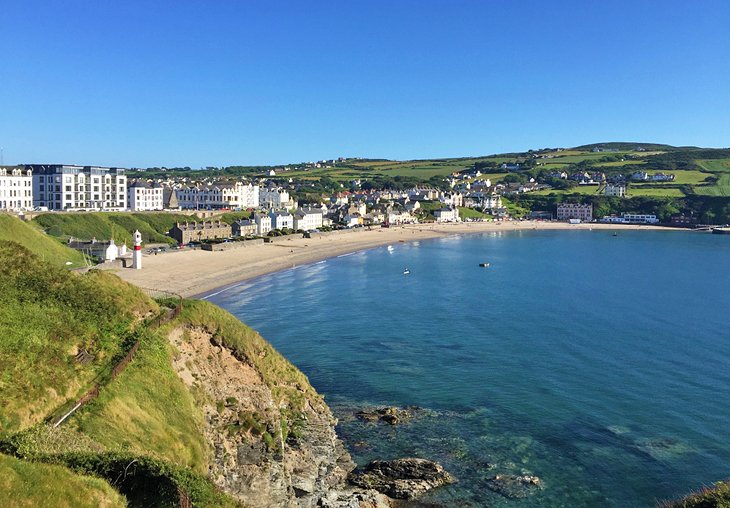 Accessible by the wonderful Isle of Man steam railway, the picturesque village of Port Erin makes for a wonderful spot to spend a few hours.
Take your camera – and your swimsuit – as the village has a great beach, as well as a very attractive bay area to explore.
8. Tynwald Hill, St. Johns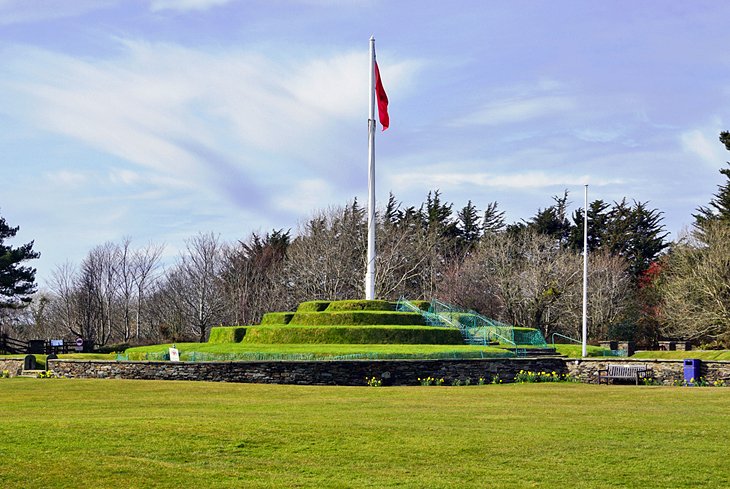 It's at Tywnwald Hill in St. Johns that islanders gather each year to celebrate their independence.
Held each July 5, this commemorative monument hosts costumed locals, music, dance, and cultural activities. It's said to be based on a celebration that dates back to the time of the Vikings some 1,000 years ago.
9. Molly Carooin's Cottage, Onchan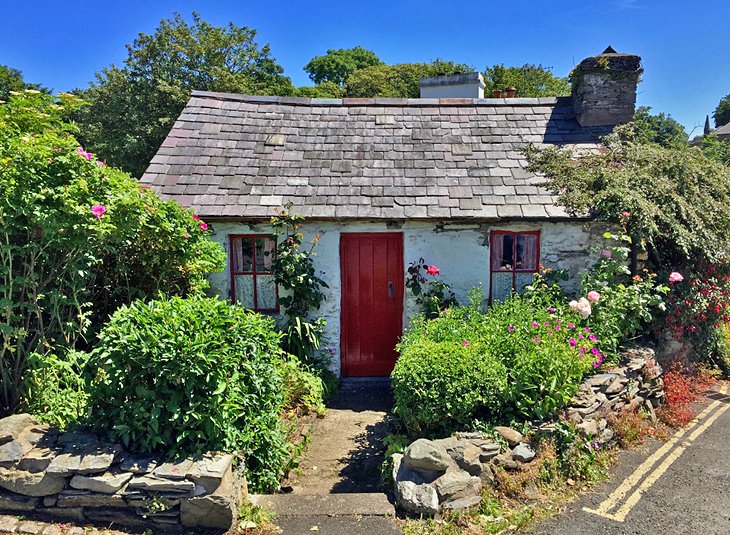 The Isle of Man is home to many well-preserved old homes. Built with traditional materials, including attractive thatched roofs, these Manx cottages are extremely photogenic.
One of the best examples is Molly Carooin's Cottage in Onchan. Other fine examples can be seen at Cregneash Folk Village.
10. Castletown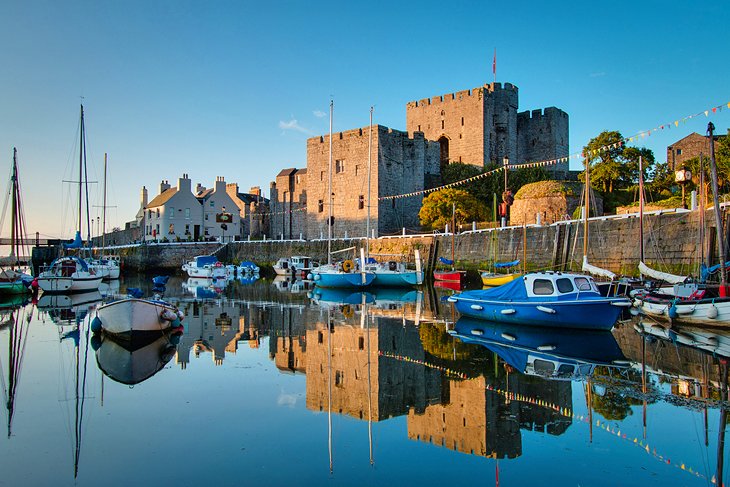 Once the Isle of Man's capital, Castletown is the quintessential Manx town. In addition to exploring the town's quaint harbor area, be sure to also photograph Castle Rushen.
This medieval fortress is surprisingly well-preserved and makes for a stunning backdrop to your Castletown vacation pics.
11. Snaefell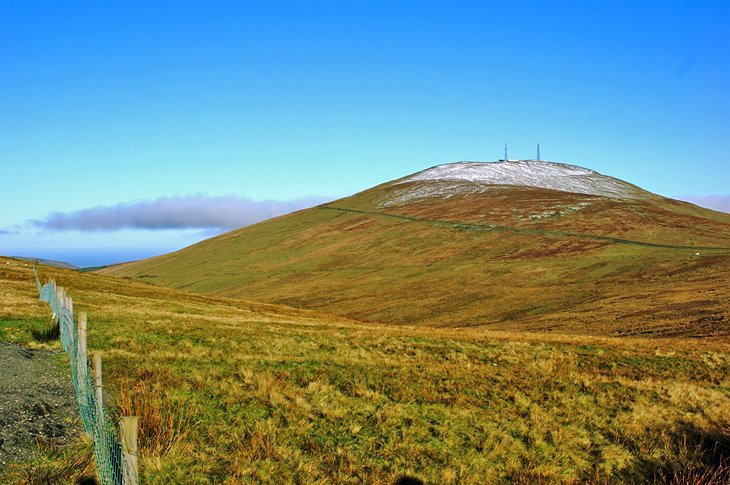 As the highest point on the island, standing 2,037 feet above sea level, Snaefell mountain should definitely be included on your list of Isle of Man "must photograph" destinations.
You can even venture to the top by vintage tram and hike back down. The views from here are definitely fit for a photo, or two.
12. Calf Sound and Calf of Man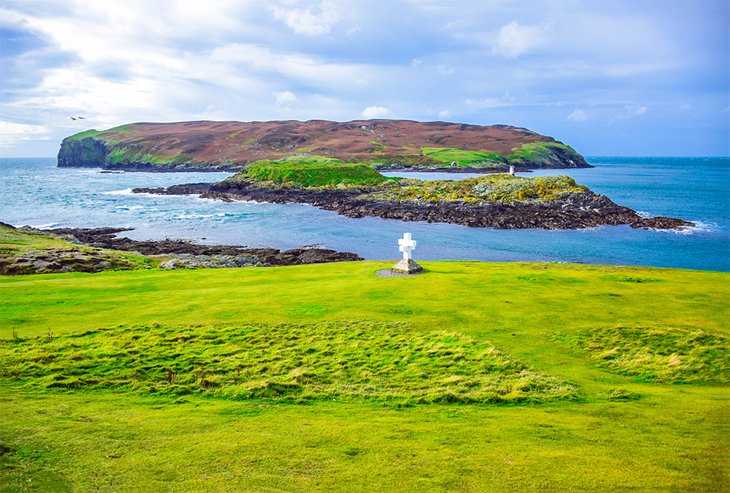 Just across the water of Calf Sound is the pretty island of Calf of Man, popular among hikers and bird-watchers.
The area around here is delightful to explore and photograph, even if you don't make it across the sound to Calf of Man.
13. Isle of Man Railway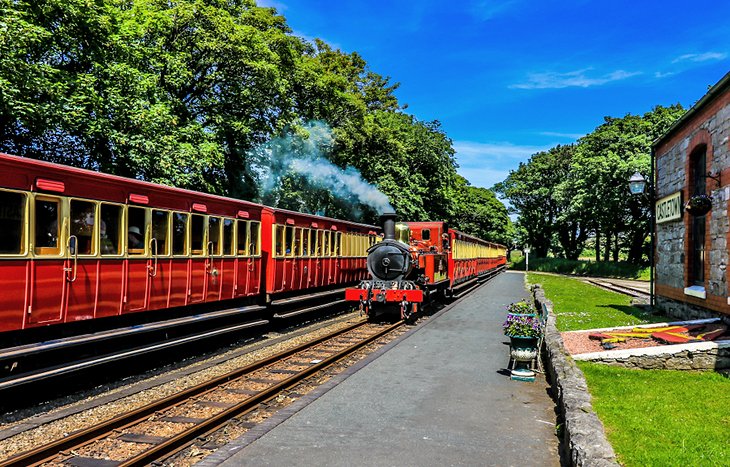 Stretching for some 15 miles across the countryside, a ride aboard the Isle of Man Railway is ranked as one of the top things to do on the Isle of Man.
As this dramatic photo shows, this vintage steam train itself is extremely photogenic, as are the numerous sights you'll see along the way.
14. Snaefell Mountain Railway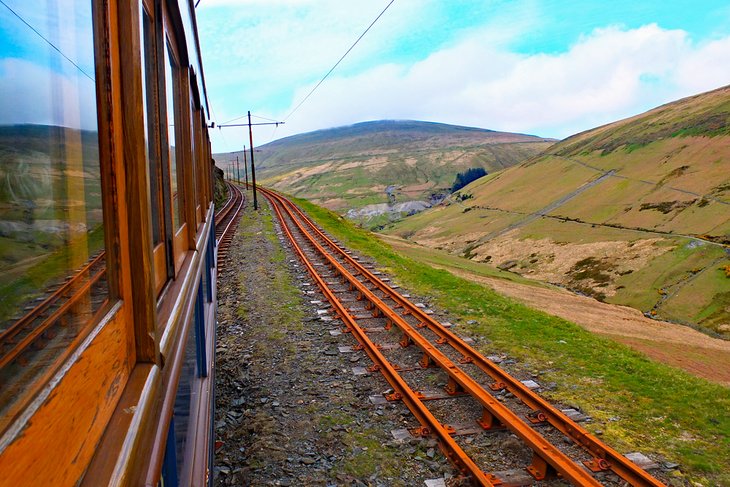 The Isle of Man is also home to one of the oldest (and most photogenic) electric tram systems in the world. Snaefell Mountain Railway, as the name suggests, trundles up to the peak of Snaefell, allowing plenty of great opportunities to grab some photos of the scenery along the way.
These vintage electric trams are themselves extremely photogenic. Spend a little time in Laxey, the terminus for both the Snaefell Mountain Railway and the Manx Electric Railway, and even the most ardent rail fan will get their photo fix.
15. Cregneash Folk Village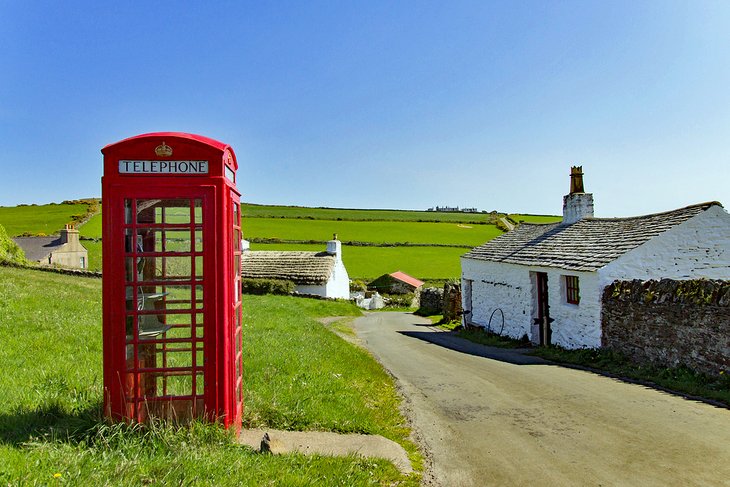 Situated in the island's southern corner, Cregneash Folk Village will keep your camera busy snapping great shots of its historic old buildings. The whole community has been preserved as a living museum to protect (and share) traditional Manx culture.
These old thatched buildings date from the 1800s, and are used to demonstrate centuries-old traditions and lifestyles. Local livestock also make for some memorable photo opportunities.
16. Douglas Promenade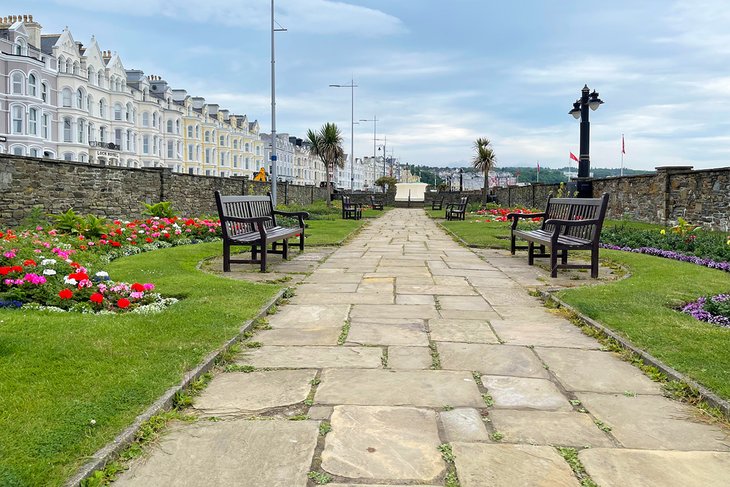 Your Isle of Man adventure will likely begin and end in Douglas. Be sure to allow a little time to walk the city's charming promenade. Along the way, you'll pass through the famous sunken gardens. Lined by flower beds and grass, it's an especially lovely place to photograph in spring.