Hungary in Pictures: 17 Beautiful Places to Photograph
Hungary has much to offer travel photographers. Whether you're a professional with the latest in high-tech camera and video gear, or simply an enthusiast with a half-decent smartphone, you'll find no end of subject matter.
The capital city of Budapest is home to countless picture-worthy attractions. Topping your list should be spectacular Buda Castle and the surrounding Castle Hill area. In addition to the remarkable old architecture you'll find here, the views over the mighty Danube river are incredible.
Venture further afield, and you'll be rewarded with no end of attractive villages and gorgeous countryside to photograph. To help you plan your Hungary travel itinerary, be sure to review our list of the top beautiful places to photograph here.
1. Buda Castle, Castle Hill, Budapest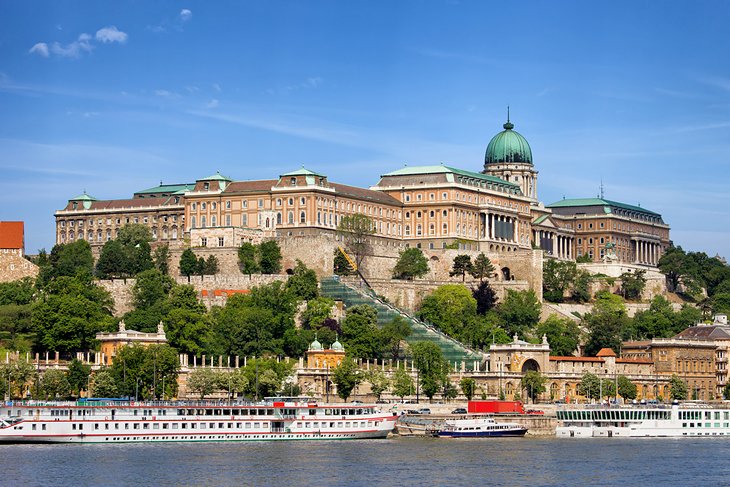 The massive Buda Castle complex on Castle Hill looks striking from pretty much any angle.
You can enjoy great views of the castle from the Pest side of the Danube before walking across the famous Chain Bridge to explore (and photograph) it further.
2. Széchenyi Chain Bridge, Budapest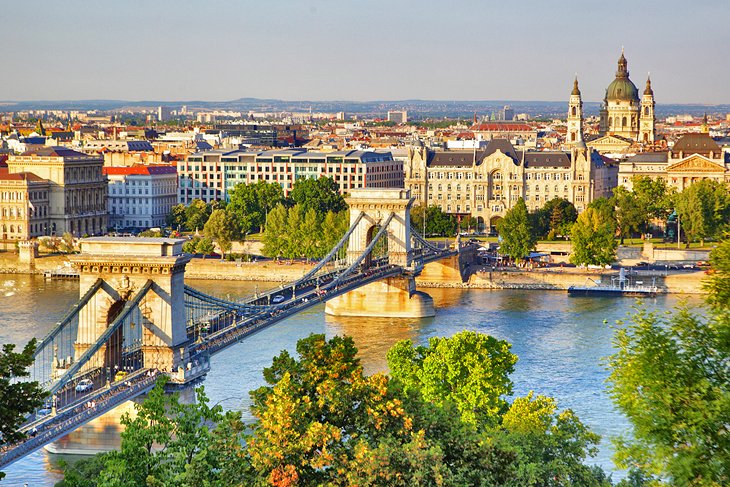 A great shot of famous Széchenyi Chain Bridge can be taken from Castle Hill.
From here, you've got an uninterrupted view of this spectacular bridge over the river Danube, along with parts of the old city in the background
3. Hungarian Parliament Building, Budapest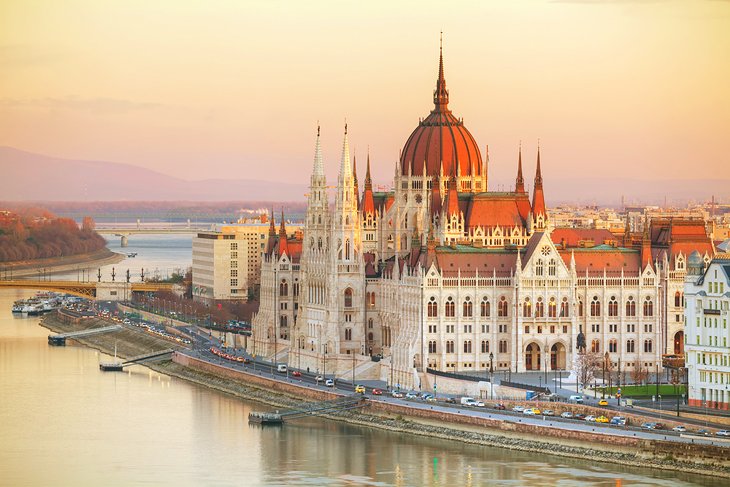 Castle Hill also affords great views over another iconic building in Budapest: the Hungarian Parliament Building.
If you're an early riser, try to grab a few shots at sunup, when the lighting casts a warm glow over this huge building.
4. Fisherman's Bastion, Budapest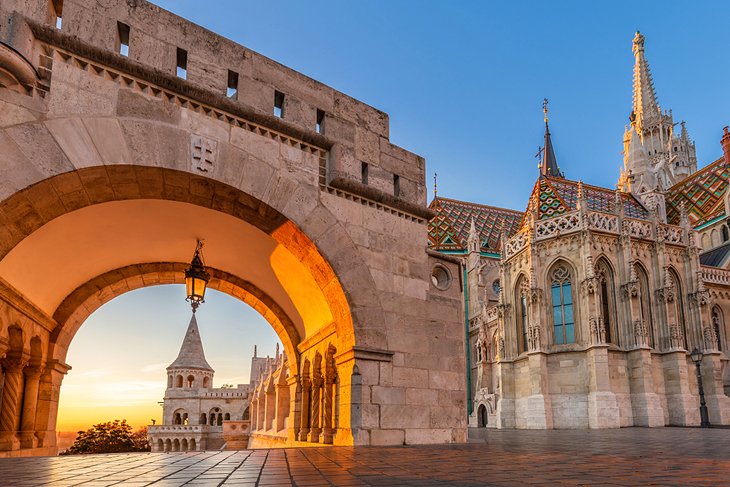 Located close to Buda Castle, Fisherman's Bastion (Halászbástya) makes a stunning backdrop for a photo.
Like this photographer, try to frame the attractive old Matthias Church in the North Gate for a truly memorable (and very professional looking) image.
5. Visegrád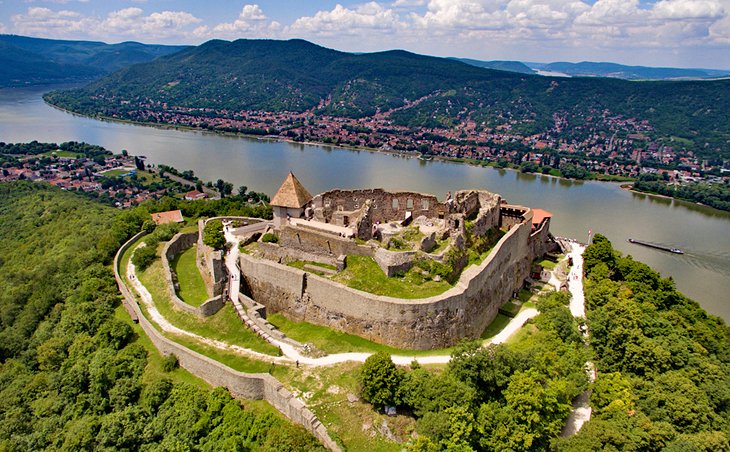 An easy drive north of Budapest is the famous Danube Bend, a gorgeous spot for a photo that includes the historic town of Visegrád.
While there are numerous vantage points from which to snap a great photo, those into drone photography can capture dramatic images of the ruins of the old citadel and royal palace from above.
6. Danube River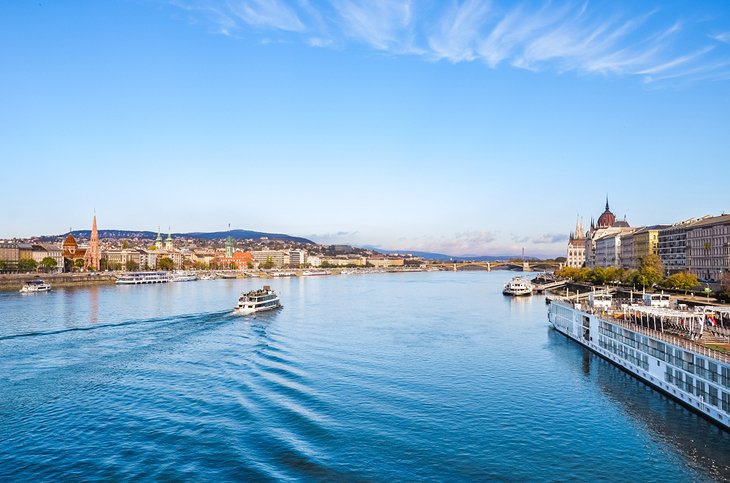 Be sure to venture outside of Danube for some great photos of the Danube River.
This wide, fast flowing river, popular with riverboat cruises, offers plenty of good vistas along its path.
7. Hollóko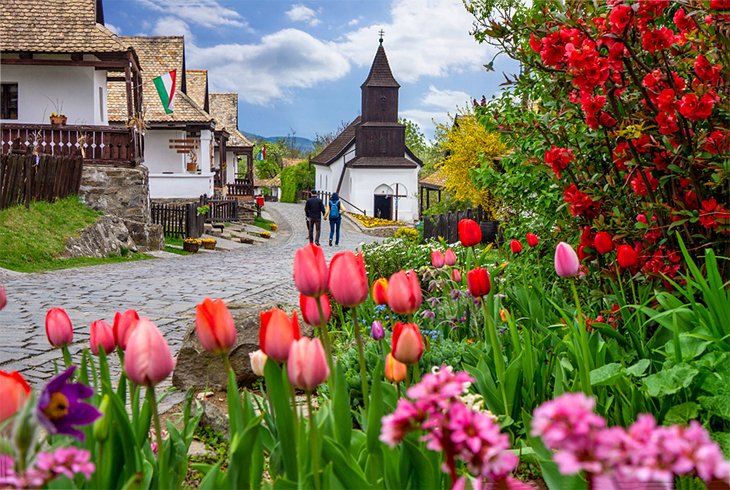 For a taste of traditional lifestyles in Hungary, head to the village of Hollóko.
This remarkable UNESCO World Heritage Site, with its intact 17th-century wood homes, is a delight to explore and offers plenty of material for eager photographers.
8. Eger Castle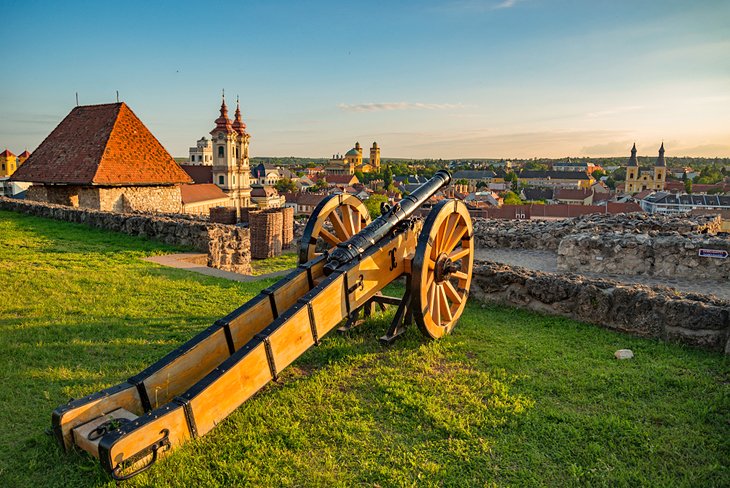 Located in the Bükk Mountain region, the medieval town of Eger is well worth visiting.
The top attraction here is Eger Castle, which offers incredible vantage points from which to take photos of the old town.
9. Lake Balaton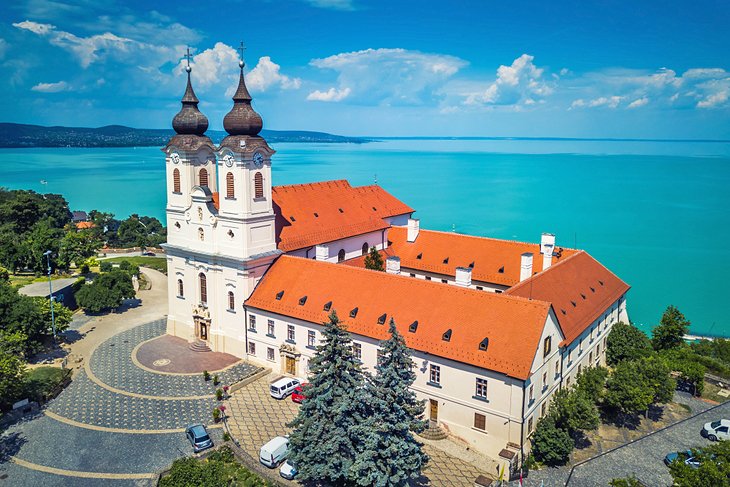 Lake Balaton has long been a popular holiday resort area for Hungarians. For spectacular vacation images, be sure to visit the 17th-century Benedictine Abbey in the town of Tihany, which looks down over the lake.
A network of trails criss-crosses the area and provides great views over the abbey and the town's picturesque harbor.
10. Lillafüred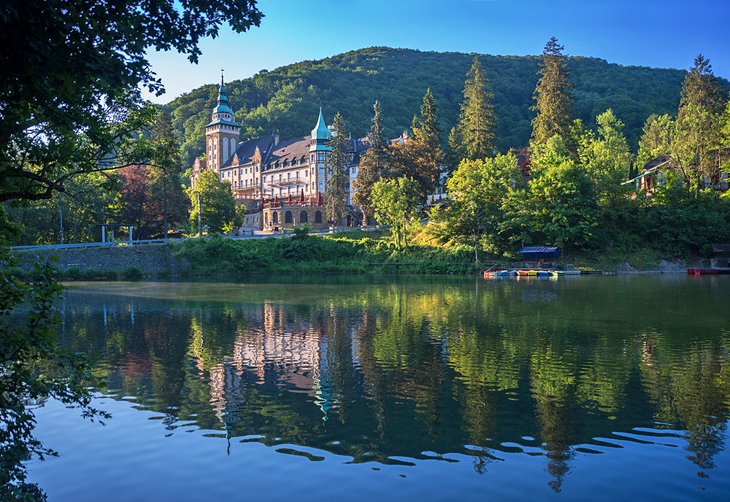 The town of Lillafüred is another lovely spot for photos in the Bükk Mountains.
The top things to do here, camera in hand, include visiting its huge network of caves, hiking, touring Lillafüred Palace, and visiting one of the many natural spas that dot the area.
11. Sopron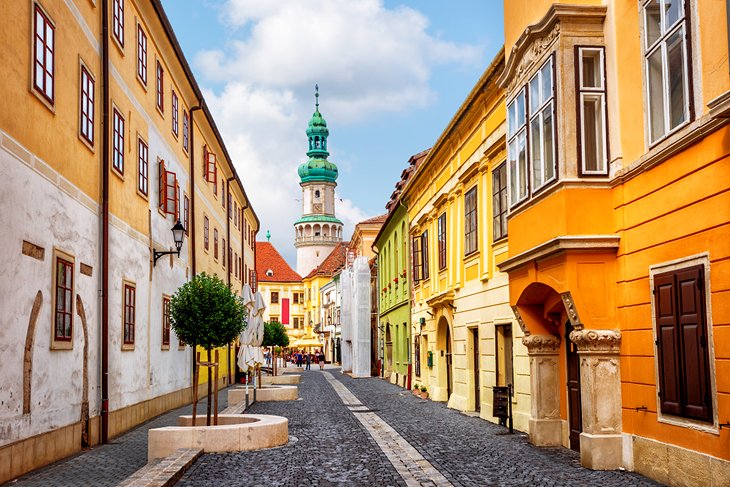 Sopron's historic old town is a wonderful place to explore on foot.
Its pedestrian-friendly streets and alleys also contain numerous excuses to stop and not just admire the architecture of these brightly painted homes, but to take a few photos along the way.
12. Aggtelek National Park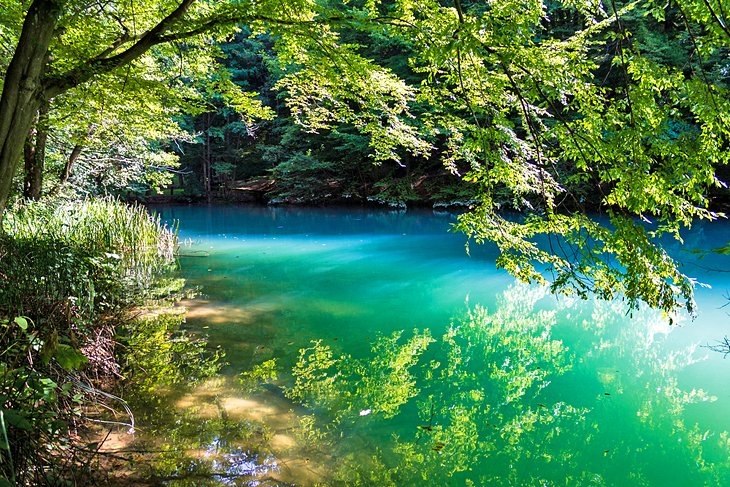 Aggtelek National Park offers plenty of good reasons to visit, not least of which is its incredible beauty.
A highlight for photographers is the chance to walk its quiet trails and snap great images of sights such as its many caves, as well as the turquoise waters of the Eye of the Sea Lake.
13. Hungarian Open Air Museum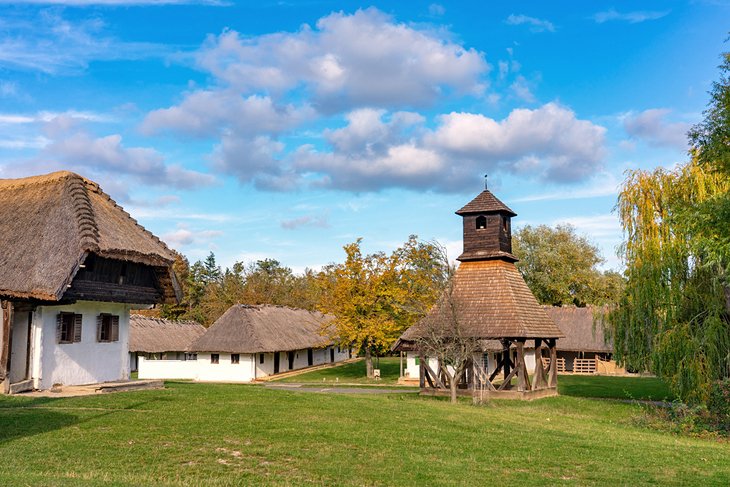 The Hungarian Open Air Museum offers a chance for photographers to get some great photographs.
As well as the many traditional homes there other buildings, such as churches and workshops, but also of local people in their cultural finery.
14. Hortobágyi National Park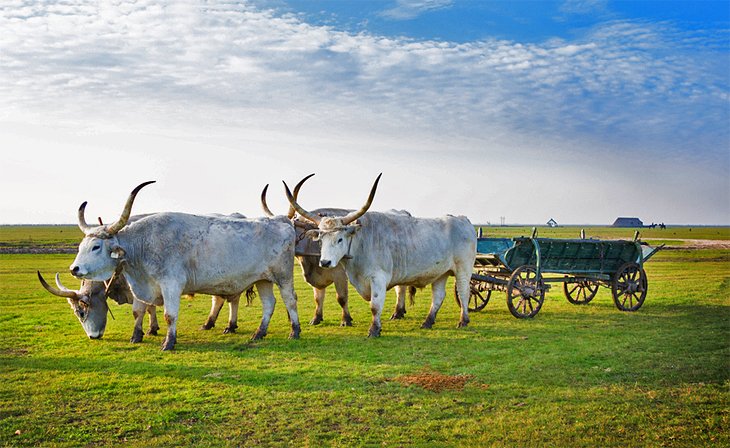 A dose of traditional Hungarian culture can also be experienced - and recorded - in Hortobágyi National Park.
Here, most visitors are surprised to learn that Hungary's eastern regions consist of a large expanse of plains, where you can still witness local herdsmen rounding up their cattle on horseback.
15. Abbey of St. Martin, Pannonhalma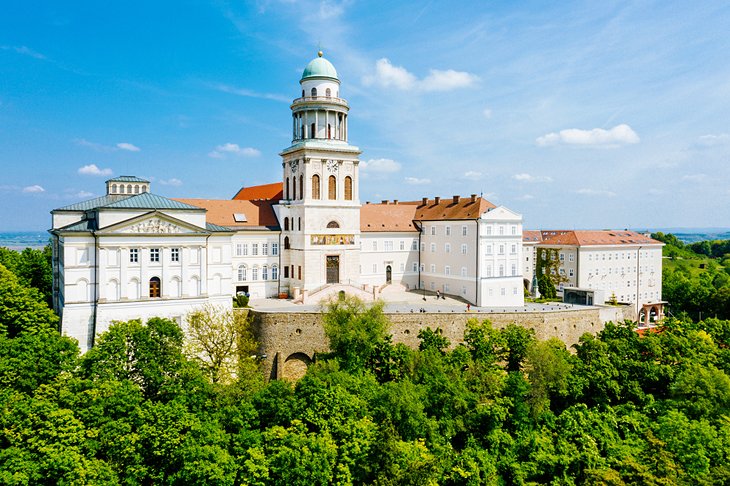 Perched high above the town of Pannonhalma, the Benedictine Abbey of Pannonhalma makes for an impressive sight.
Don't just settle for photos of the building's exterior, though; head up to the abbey for a tour and the chance to take some amazing pictures of the surrounding countryside.
16. Lake Hévíz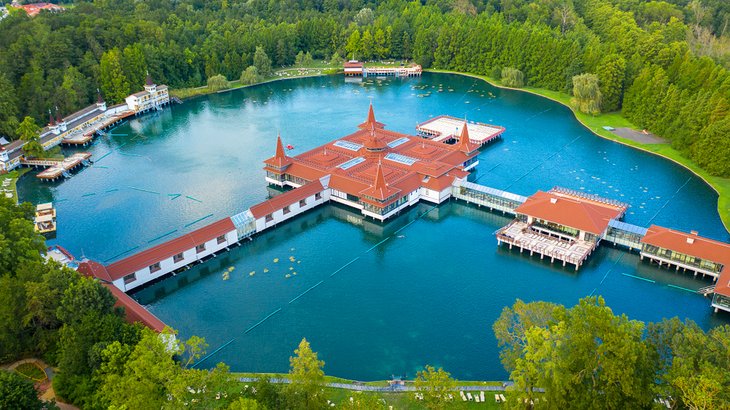 Hungary's many natural hot springs are an often-overlooked natural attraction that visitors – and photographers in particular – should include on their travel itineraries. While Budapest has some fine examples of its own, some of the best (and often less busy) can be enjoyed (and photographed) within an easy commute from the capital.
One of our favorites is Lake Hévíz, just two hours away from Budapest and easy to include in a trip to Lake Balaton. You'll be rewarded by an incredibly picturesque setting that claims to be Europe's largest biologically active thermal lake. Not to mention the chance to take a dip in its 25-degrees-Celsius waters.
17. Esztergom Basilica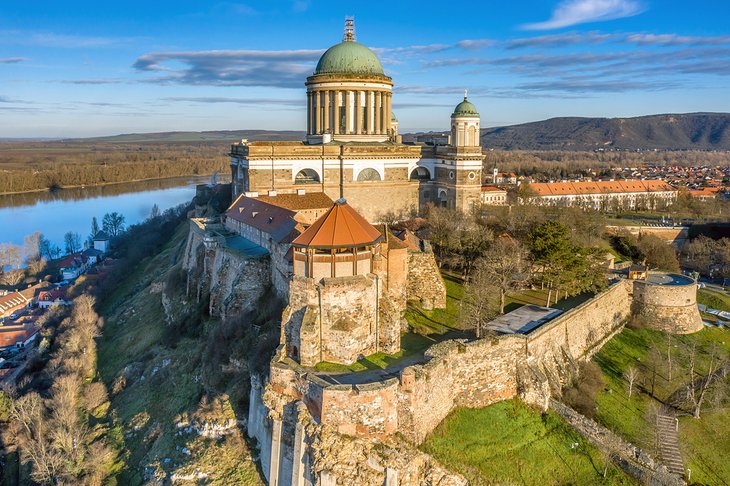 While there's no shortage of wonderful old buildings to photograph in Hungary, only a handful offer the kind of stunning backdrops that you'll find when visiting Esztergom Basilica. An easy 46-kilometer trip from Budapest, this early 16th-century building strikes a dramatic pose over the Danube River.
The biggest church in Hungary – it also boasts the tallest steeple – offers superb views over the historic town after which it's named. Be sure to set your camera to "flash" mode and take a tour of the church's interior, too. In addition to its remarkable artworks, you'll also see the country's largest organ with its huge pipes.