14 Top-Rated Small Towns in North Carolina
We may earn a commission from affiliate links ()
Small towns in North Carolina are great destinations for summer or winter vacations, weekend escapes, and romantic getaways. Coastal towns entice families who come to enjoy the beaches in summer, but you can also find charming historical towns near the ocean. Mountain towns draw visitors year-round, whether it's to tour along the Blue Ridge Parkway, get out on the hiking trails, hit the ski slopes, fish, or see the fall colors. University and college towns are always fun places to visit if you want to see a game, shop, dine, or enjoy a change of scenery.
For ideas on where to go, have a read through our list of the best small towns in North Carolina.
1. Hendersonville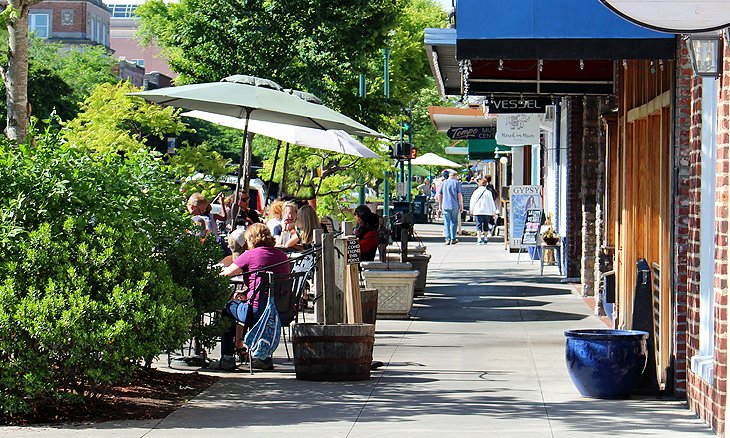 Ideally situated near the Blue Ridge Mountains, Hendersonville makes a wonderful base for exploring the area's tourist attractions, including waterfalls, hiking trails, apple orchards, and the town's pedestrian-friendly Main Street. The rejuvenated downtown core is packed with restaurants, retail shops, and entertainment venues. In summer, enjoy a bit of window shopping and then stop in for lunch or dinner at one of the outside patios.
Writers and literary fans will want to swing by the Carl Sandburg Home National Historic Site, just a short drive away. While you're in this area, you may also want to take in a show at the Flat Rock Playhouse.
2. Blowing Rock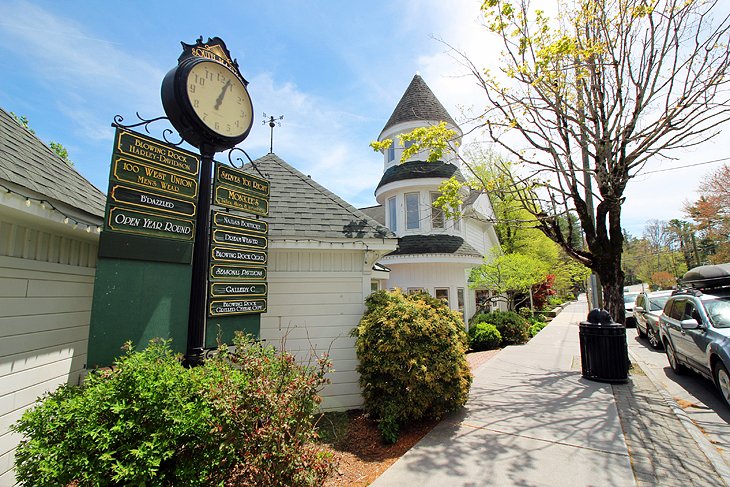 If the summer heat is getting to you, head to the highlands for a visit to Blowing Rock. Here, you'll find cooler temperatures and a dynamic small town packed with things to see and do. The pleasant main street is lined with shops and restaurants, many with leafy outdoor patios ideal for a leisurely lunch.
A large park in the center of downtown makes a nice spot for relaxing and taking in a bit of people watching. A delightful stroll down some of the small roads leading off Main Street will take you past wonderfully restored old homes with large trees and impressive gardens.
3. Edenton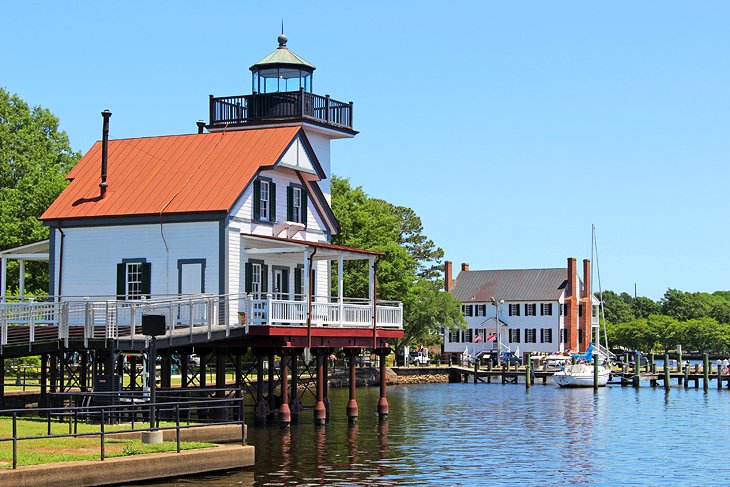 Once the state capital, Edenton is an undiscovered gem in the Inner Banks. The streets are lined with historical buildings and homes from the 18th and 19th centuries. This is an easy place to spend time relaxing and the perfect place for a romantic getaway.
4. Chapel Hill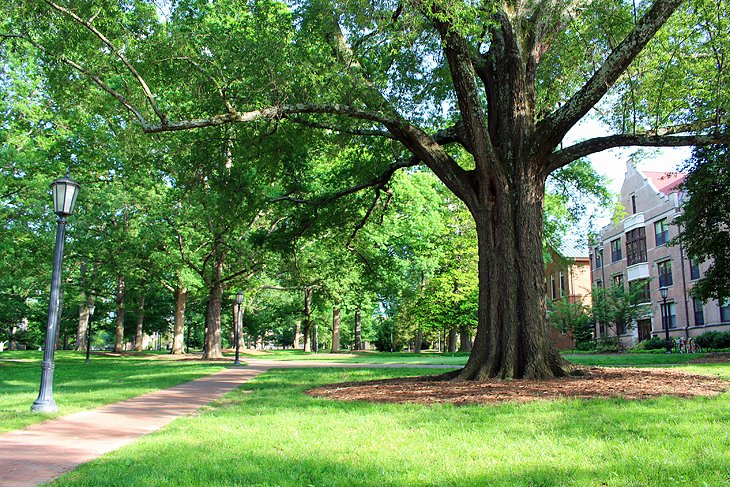 Chapel Hill is home to the University of North Carolina at Chapel Hill, and many people associate the town with the basketball team. However, this city has much more to offer than just a destination to see a game. The lively downtown has a variety of retail shops and close to 100 restaurants serving local and international cuisines.
Chapel Hill has a youthful feel owing to the sheer number of university students, and there is always something going on here. You can easily spend an afternoon or evening strolling around or enjoying a meal on a patio.
5. Nags Head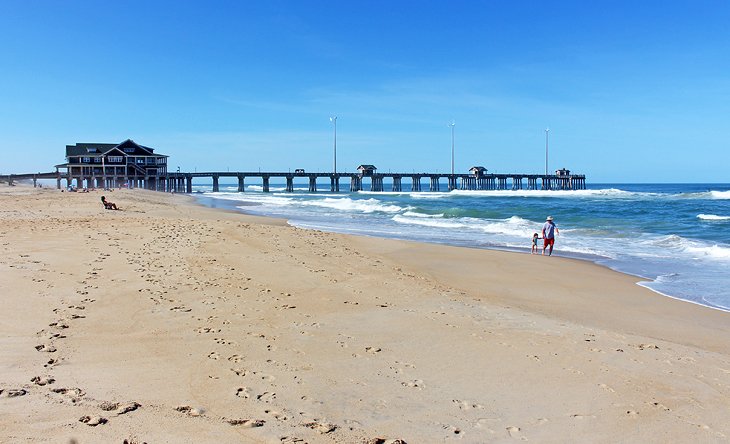 The Outer Banks are a magnet for beach lovers and families looking for beach vacations during the summer months. The small town of Nags Head is a great option for people looking for an assortment of entertainment, on or off the beach. This town has one of the best beaches in North Carolina and also has plenty of amusements for kids.
Jennette's Pier is always a popular place along the beach, with its top-notch aquarium. Even if you don't visit the aquarium, be sure to pay the small fee to walk out onto the pier. Completely rebuilt in 2011 at a cost of $25 million, this wholly concrete structure reaches out 1,000 feet into the Atlantic Ocean. It's an ideal place to soak up amazing views up and down the coastline or to try your luck fishing. On days when the waves are large, surfers are often found riding the breaks beside the pier.
6. Mount Airy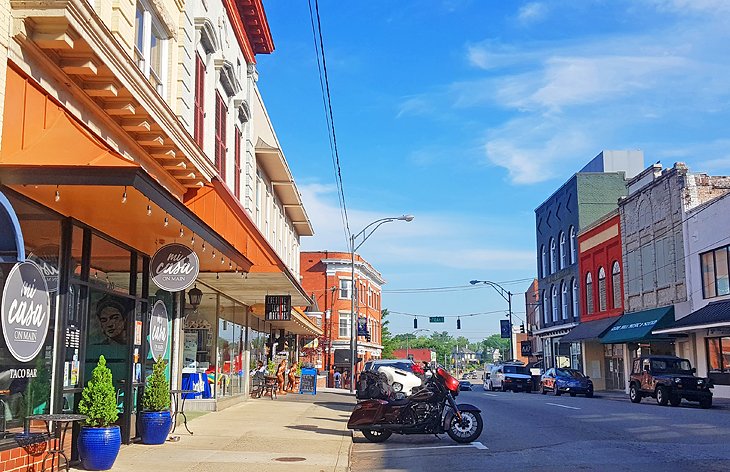 This delightful town set in the foothills of the Blue Ridge Mountains is perhaps best known for being the inspiration for the fictional town of Mayberry in The Andy Griffith Show. Mount Airy was the hometown of Andy Griffith.
If you spend a bit of time here exploring the attractions, you'll find the largest granite quarry in the world, several museums, a host of antique shops, and nearby Pilot Mountain and Hanging Rock State Parks.
7. Banner Elk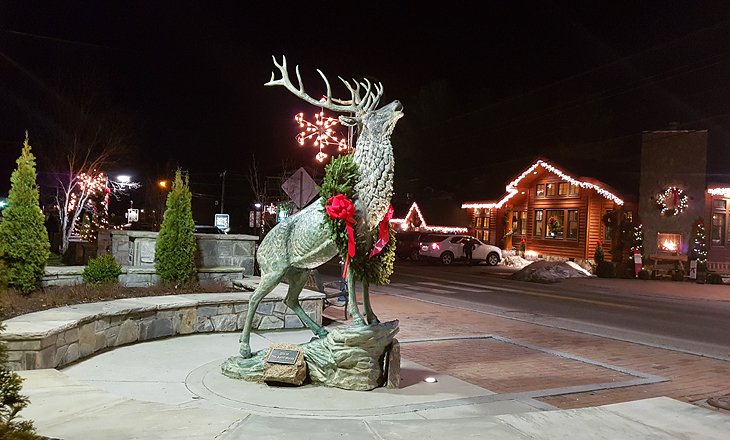 Located in the Blue Ridge Mountains, Banner Elk is a lovely small town with a relaxed vibe. Restaurants and shops line the two main streets, and there is plenty to see and do in the surrounding mountains. The town is an ideal spot to base yourself for year-round adventures.
In winter, visitors come here to enjoy two of North Carolina's best ski resorts. Both Sugar Mountain and Beech Mountain are just a short drive away and offer impressive vertical.
In the fall, Banner Elk is stunning as the leaves change to vibrant colors. Many people also come here at this time of year to experience some of the best trout fishing in North Carolina.
8. Lexington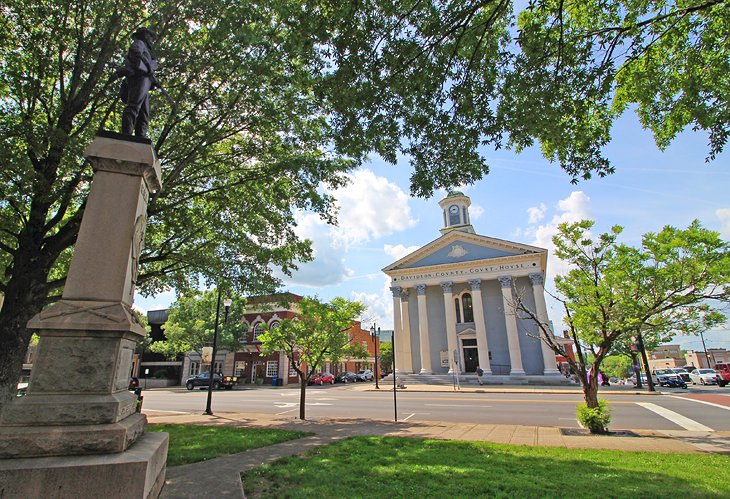 Lexington is North Carolina's undisputed barbecue hot spot. In fact, BBQ is so big here that the town claims to be the barbecue capital of the world. You can decide for yourself at one of the many establishments serving up this tasty fare. Or, time your visit to coincide with the annual Barbecue Festival that takes place in late October every year. October is officially known as BBQ month, with all kinds of events taking place on a regular basis.
9. Boone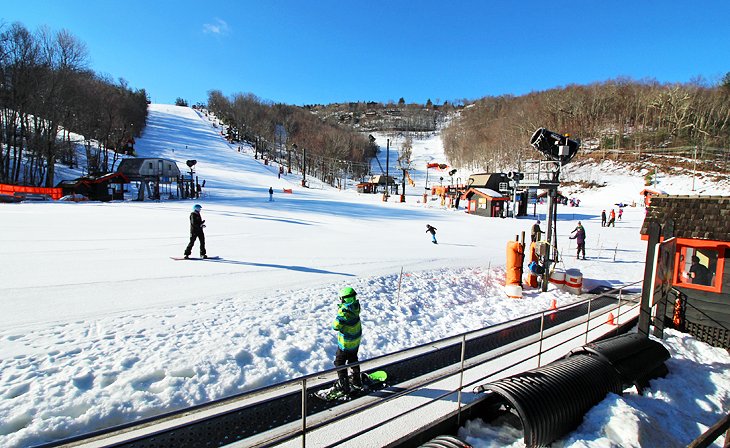 Boone is a youthful and fun college town and a great spot for a weekend getaway. You'll find a historical main street lined with good restaurants and shops. While strolling along, be sure to check out the Mast General Store for a unique retail experience.
10. Southport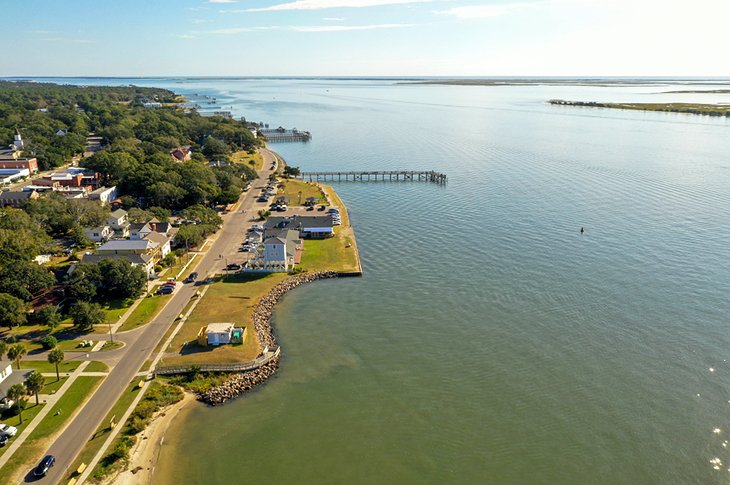 Southport is a wonderful spot to experience history. Beautifully restored buildings from the late 1800s, quaint streets, and fresh breezes off the ocean make you think you have stepped into another time period.
Southport has a tremendous assortment of seafood restaurants, some of which are right on the waterfront. Innovative and traditional dishes are served up as you gaze out at the ocean.
11. Bryson City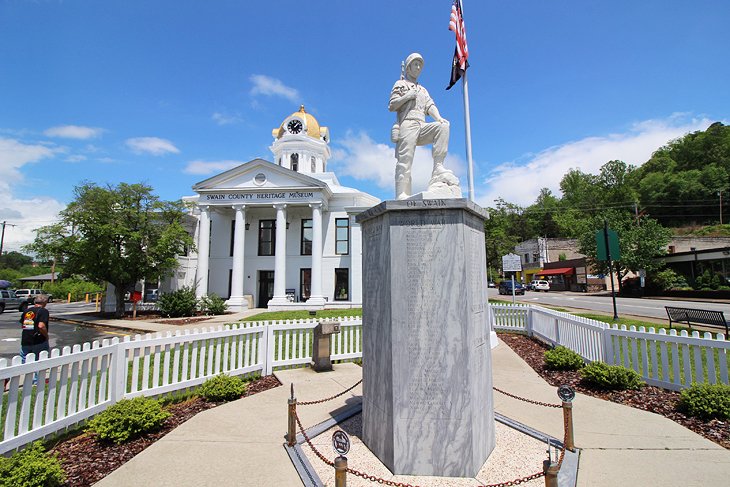 Bryson City is set in the majestic Smoky Mountains. Whether it's fly fishing in the Tuckasegee River flowing through town, or a fall leaf tour, the small town should be on your radar.
Most of the visitors to town come for a ride on the historical Great Smoky Mountains Railroad, which follows the valley bottoms and passes through several tunnels on its route to the Nantahala Gorge.
Fun summer activities include waterfall touring, hiking, and rafting or stand up paddleboarding down the Tuckasegee River. The downtown area is compact and easily walkable, and a variety of restaurants and cafés complement a wide range of shops selling local arts and crafts.
12. Morganton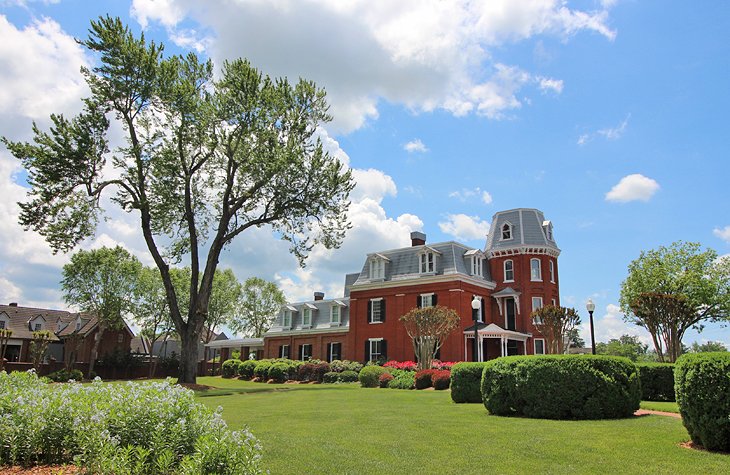 Morganton is a dynamic and lively small city with numerous things to see and do in the historical and rejuvenated downtown area. Old brick buildings now house funky shops and unique restaurants, some with outdoor patios. Ice-cream aficionados will need to make a beeline to Toasted and Rolled, where tasty ice-cream masterpieces are created before your eyes.
13. Southern Pines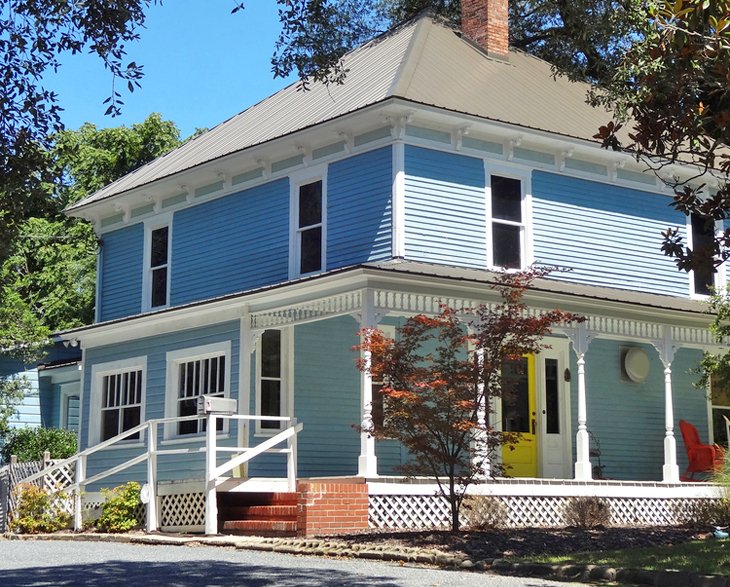 If you like golfing, you'll like Southern Pines. Surrounded by some of America's top-ranked golf courses, the town is a good place to base yourself as you test your skills on the fairways and greens.
The town itself is beautifully situated among pine trees and has an outdoorsy feel. Walking trails on nearby Reservoir Lake and in Weymouth Woods provide a chance to experience this firsthand.
14. Duck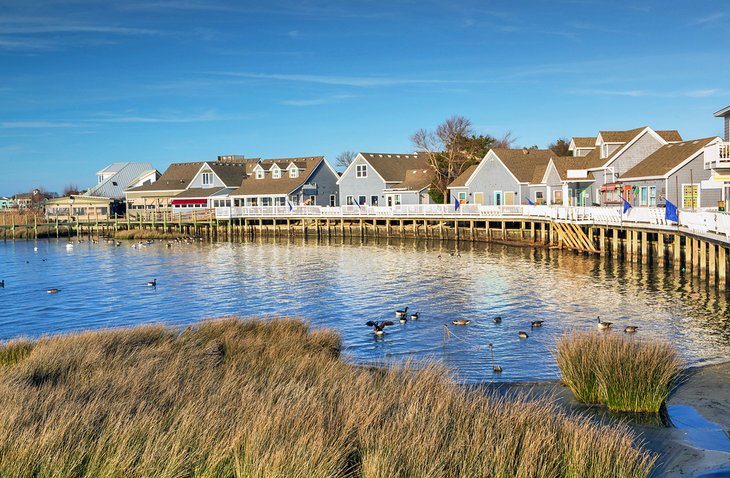 Duck should be on your list of small towns of North Carolina for its delightful island vibe and chilled out pace of life. Located on North Carolina's Outer Banks, this small town is wonderfully walkable, with shops and restaurants along the main street. But what makes it truly special is the long boardwalk that runs along the shoreline of Currituck Sound.
More Related Articles on PlanetWare.com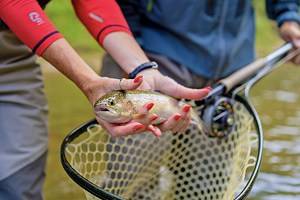 Fishing in North Carolina: If you are looking to plan a trip based around catching some fish, there are a couple of options in the state. Head to the mountains to find the best rivers for trout fishing in North Carolina. Our guide offers detailed information on where to go. On the coast, try your luck deep sea fishing in the Outer Banks and areas farther south.