12 Best Camping Tents
We may earn a commission from affiliate links ()
The right tent can make or break camping plans. Whether it's a backpacking tent to carry for miles or a large family tent to keep the household happy, a tent can make the difference between a good night's sleep and grouchy campers.
The technology that goes into each tent varies with camping needs, but all the best backpacking, two-, four-, and six-man tents guarantee sleeping bags remain dry and stakes stay in the ground. Combining the best value in price and durability, quality brands like Alps Mountaineering, Kelty, and Coleman all provide a roof overhead and protection from the elements. For more options, see our list of the best camping tents.
Best Backpacking Tents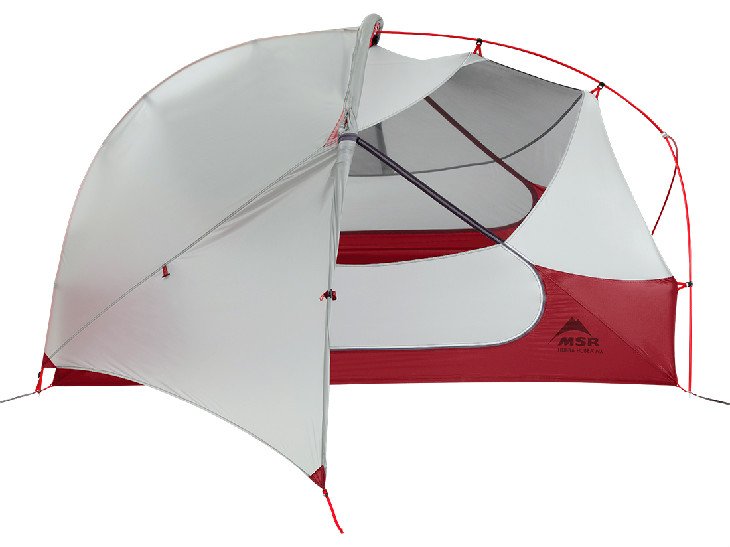 At the forefront of backpacking tent technology, the Hubba Hubba™ NX2 from MSR is a new edition of a classic model. Upgrades in the Hubba Hubba NX2 include increased ultralight properties and expanded livability with a symmetrical pole design and tapered floor. Freestanding and easy to set up, the Durashield™-coated rainfly and dual StayDry™doors ensure the Hubba Hubba NX2 stands up to the conditions of three seasons. An investment for many adventures to come, the Hubba Hubba's lightweight packability and comfortable two-person design make this tent an industry favorite.
More Info & Prices: MSR Hubba Hubba™ NX2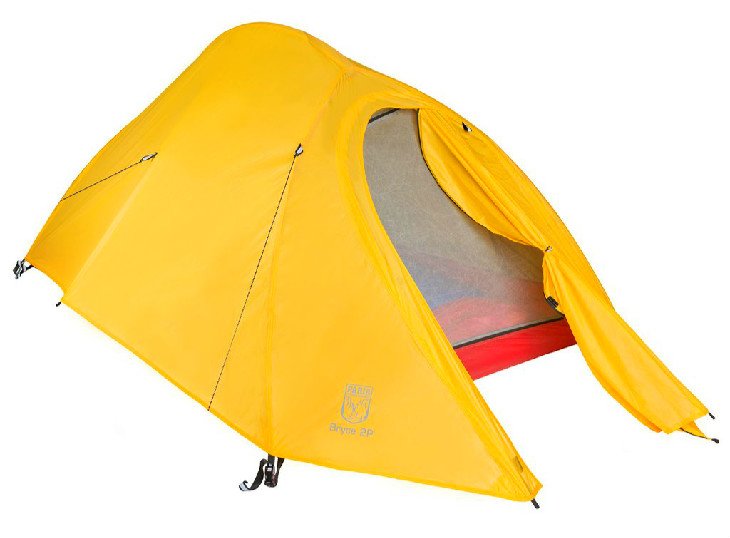 Weighing under three pounds, the Bryce 1P Tent from Paria Outdoor Products does the back and leg muscles a big favor on long trips. Nearly unnoticeable when packed away, the high-quality ripstop fabric and aluminum alloy poles of the Bryce 1P stand up to the rain, sleet, and other conditions encountered during three-season backpacking. A unique functional aspect of this technical backpacking tent is the ability to set up just the footprint, fly, and poles for a true minimalist shelter when a full tent isn't needed.
More Info & Prices: Paria Outdoor Products Bryce 1P Backpacking Tent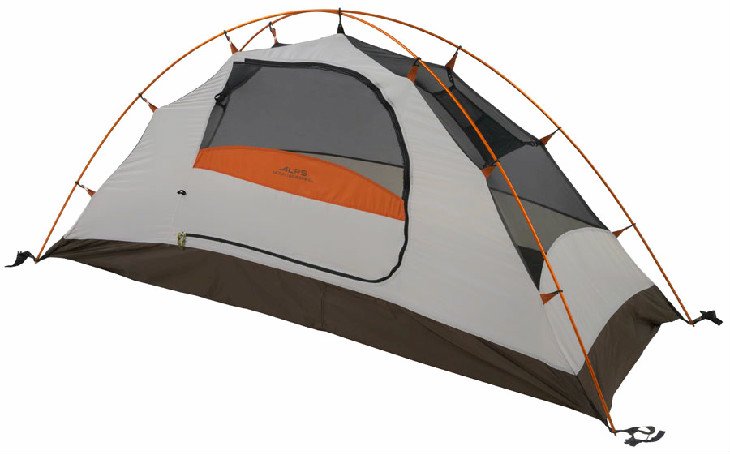 Featuring full-mesh ventilation and easy freestanding assembly, the Lynx 1-Person tent from Alps Mountaineering is an affordable option for lightweight backpacking. Just over four pounds when carrying the UV-resistant fly, the Lynx scrunches small for minimum space in the backpack, and special technology, like factory-sealed seams and durable zippers, make this backpacking tent last for the long haul. As well as the budget-friendly price, users of the Lynx 1-Person tent also appreciate the quick set up.
More Info & Prices: Alps Mountaineering Lynx 1-Person Tent
Best Two-Man Tents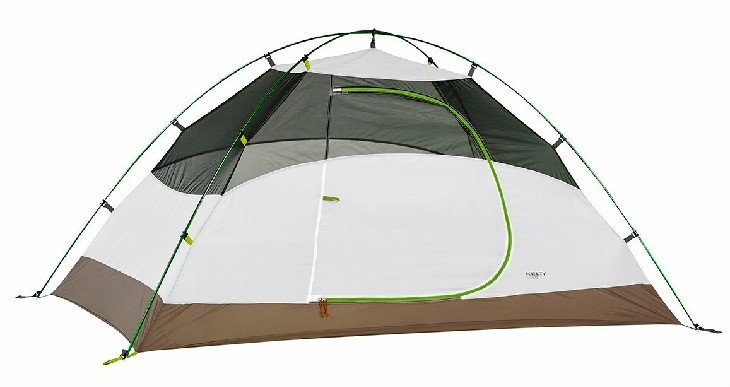 In the business of tent making for nearly 70 years, Kelty has long since advanced the standard for lightweight and durable camping shelters. The award-winning Salida 2 Person is a testament towards this pursuit of quality camping tents, and this latest model features an optimum mix of lightweight mobility and maximum livability. The oversized D-door makes for easy entry into the tent, and the two-pole design allows easy assembly. This tent is built to last for a lifetime of camping trips.
More Info & Prices: Kelty Salida 2-Person Tent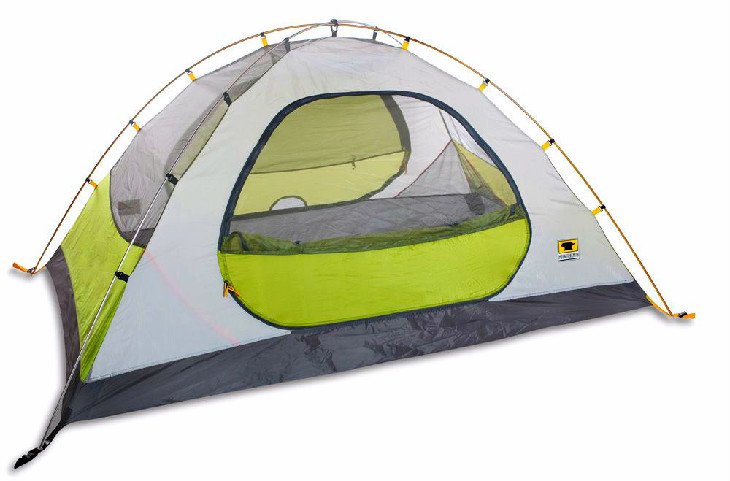 A three-season, two-person tent from Mountainsmith, the Morrison 2 features great value for a long-lasting design. With 35 square feet of floor space, the Morrison fits two adults comfortably and features an optional gear loft for increased organization. The double-door entry of the Morrison prevents camping partners from crawling over each other, and interior mesh storage pockets are a great place for essential nighttime items. Perfect for car camping and basecamp adventures, the Morrison, at just under six pounds, also works for short-distance backpacking travel.
More Info & Prices: Mountainsmith Morrison 2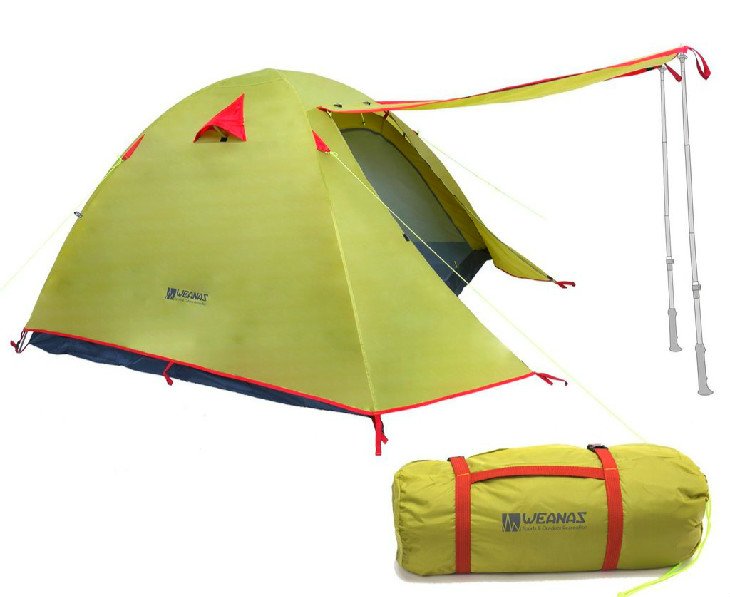 Featuring a unique fly and double-door design, this waterproof tent from Weanas is made with maximum space for campers and their gear. A high ceiling allows tall adults to stand upright in the tent, and with plenty of room to sleep two adults comfortably, the Weanas Waterproof Tent has enough space to fit three adults or extra gear in a pinch. With assembly that comprises only two poles, setting up this waterproof, two-man tent alone takes less than ten minutes.
More Info & Prices: Weanas Waterproof Double Layer 2-Person Tent
Best Four-Person Tents
Ideal for car camping, family vacations, and basecamp adventures, the Sundome® 4-Person Dome Tent from Coleman is spacious and constructed to withstand the elements. As well as the affordability and great reputation of the Coleman brand, this dome tent also features a patented WeatherTec™ system, including welded floors and inverted seams to stay dry in wet conditions. Large enough to fit a queen-size inflatable mattress with room to spare, users also appreciate the intuitive assembly when it comes to setting up this four-person tent.
More Info & Prices: Coleman Sundome® 4-Person Dome Tent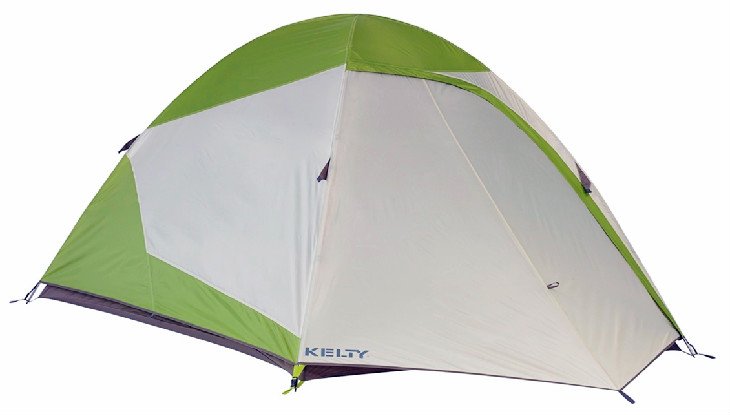 For a comfortable four-person tent that's easy to set up in all conditions, the Grand Mesa 4 from Kelty is a well-reviewed waterproof tent. Freestanding and with color-coded clips for simple assembly, the lightweight design makes this tent a versatile option for car camping, festival trips, or light backpacking expeditions with a group of friends. As well as being popular for its affordable value, what really makes the Grand Mesa 4 a worthwhile investment is its sturdy construction and enhanced durability against the elements.
More Info & Prices: Kelty Grand Mesa 4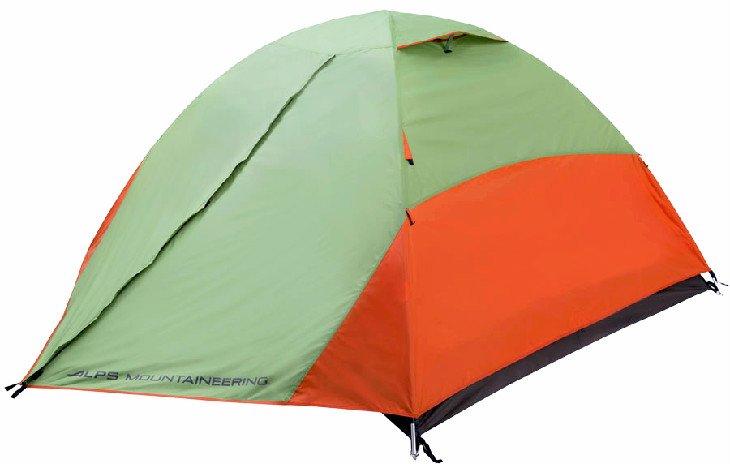 A four-man tent that keeps everything dry in wet conditions, the Taurus 4-Person Tent from Alps Mountaineering is factory seam sealed for ultimate protection. Enough space to fit a cot or inflatable mattress, the Taurus 4-Person packs snugly in the trunk of a car or the bottom of a backpack. A great balance between durability and price, the Taurus 4-Person receives great reviews from the easy two-pole setup and two-door design, which allows for maximum maneuverability when accessing the tent or the great outdoors.
More Info & Prices: Alps Mountaineering Taurus 4-Person
Best Six-Man and Large Family Tents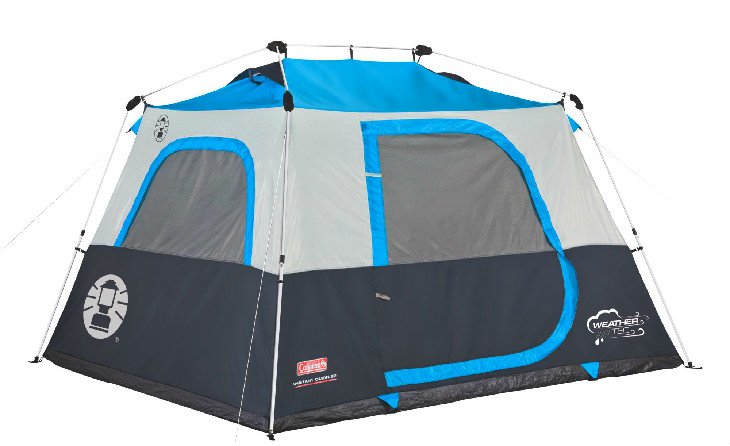 Easy to assemble in minutes, the Six-Person Instant Cabin from Coleman ensures more time to enjoy the campfire. Featuring space to fit two queen-size inflatable mattresses, as well as an integrated rainfly with a WeatherTec™ waterproofing system, this family and six-man tent keeps everyone comfortable and dry throughout the night. Ideal for car camping, overnight events, and backyard camping excursions, the Coleman Six-Person Instant Cabin receives high reviews for its abundant space, which can accommodate the whole family.
More Info & Prices: Coleman Six-Person Instant Cabin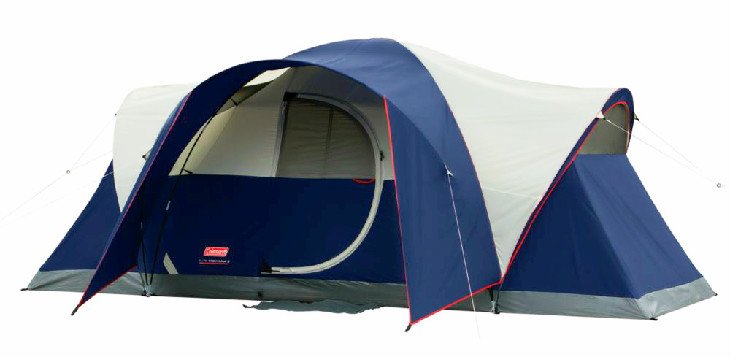 For large group outings and some extra space, this big family tent from Coleman can fit three queen-size air mattresses and plenty of gear. Featuring a cabin-like design, the Elite Montana 8-Person Tent also includes a unique built-in lighting system, perfect for late night tent activities or campers who want a nightlight. With a mostly mesh construction, the tent body helps keep things ventilated throughout the day, and when it comes time to put on the rainfly, the angled windows of the Elite Montana can stay open to keep fresh air circulating.
More Info & Prices: Coleman Elite Montana™ 8-Person Lighted Tent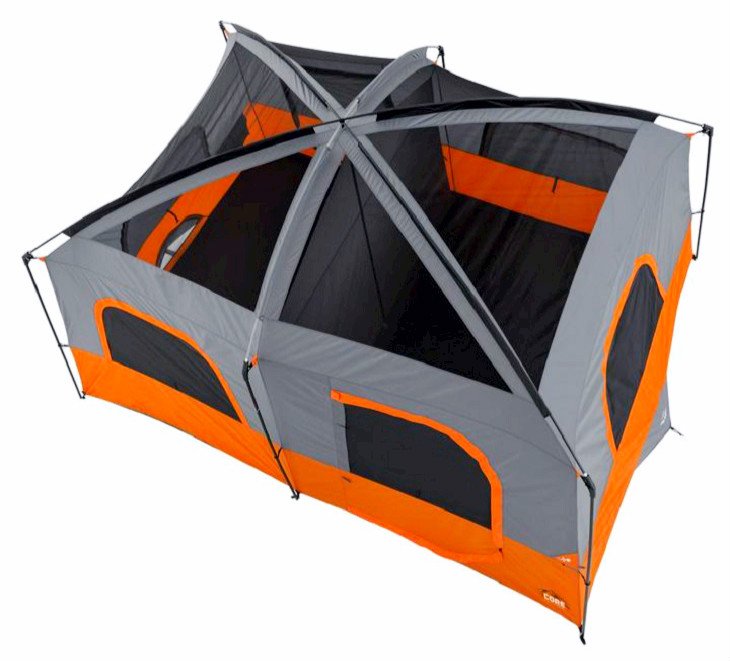 Featuring an interior divider for separate living and sleeping spaces, as well as a straight wall design and seven-foot standing capacity, this 10-Person Cabin Tent from Core Equipment provides an abundance of living space. Few other tents this size set up as easily as the Straight Wall Cabin Tent, and even fewer stand up to wind and rain like this waterproof and durable 10-person domicile. As well as an affordable price for the amount of space offered, customers also appreciate the more technical aspects of the tent, including electrical port access, enhanced ventilation, and load-bearing gear lofts and lantern hooks.
More Info & Prices: Core Equipment 10-Person Straight Wall Cabin Tent