Where to Stay in Galway: Best Areas & Hotels
Galway City welcomes visitors to a thriving seaside community on the rough western shores of the Emerald Isle with famous sights nearby, such as the Cliffs of Moher, Aran Islands, and The Wild Atlantic Way. Eyre Square is the best area to stay in Galway city center, along with the nearby convivial Latin Quarter, and is surrounded by stone heritage structures; quaint craft outlets; and great hotels for families, groups, couples, or solo travelers.
This Renaissance town is where vacationers flock to soak up rich Gaelic history; the magnetic charm of the mariner's lifestyle; and the jovial, bohemian ambiance known locally as craic or fun. A maze of cobblestone walkways dominates the core and is populated by artisan shops, friendly watering holes, and festivals covering a zany range of special interests.
The "City of Tribes," as Galway is called by residents, embraces global guests and provides a full menu of fun options where the Corrib River meets the Atlantic Ocean beside the ancient Spanish Arc (1584) and a saltwater lake called Lough Atalia. The Celtic arts are palpable here, with storytelling in practice daily, live Irish music captivating the soundscape, and Gaelic often heard in spirited conversation between locals.
Where to Stay in Galway for Luxury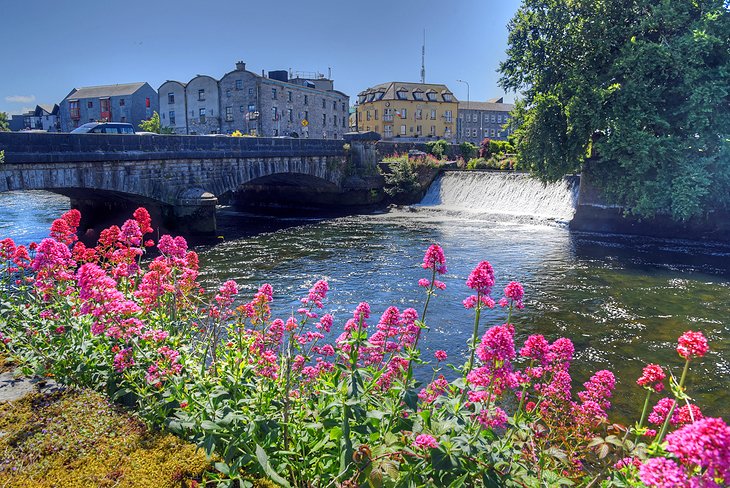 The Galmont Hotel & Spa overlooks the salty waters of Lough Atalia in Galway City, an inland lake. The 260 contemporary rooms and suites feature super comfortable beds covered in Egyptian-cotton sheets and topped with oversized down duvets and pillows. The on-site spa offers a range of treatments to put you in a relaxed state, especially after a trans-Atlantic journey.
For more convenience and less city throngs, Menlo Park Hotel is one mile from the fray, featuring 80 non-smoking rooms and 20 suites, plus a newly opened dining room. It offers a full buffet breakfast included in the room rate. Being close to roundabouts, it gives drivers easy access to major roads and top Galway area sightseeing.
The Hardiman overlooks vibrant Eyre Square downtown, with 97 luxurious rooms and suites. Offering a unique rooftop hot tub and Jacuzzi, as well as pampering full-body massages with sunset views over Galway Bay, this plush property is also known for its afternoon tea.
Award-winning dining options serve fresh and inventive cuisine and remind guests of the hotel's heralded legacy as the original Railway Hotel (1852), underlining this choice as the Grand Dame of hotels in Galway.
The Ardiluan Hotel is a family-owned luxury property that caters to families and couples alike. Recently renovated, it features 125 rooms and suites. If you are traveling with the kids, there are interconnecting rooms available. Babysitting is available should you need it. The hotel is also pet-friendly.
Other amenities include a "Leisure Club" that incorporates an indoor 18-meter swimming pool, a sauna, hot tub, and fitness center. There is also a restaurant overlooking the hotel gardens.
Where to Stay in Galway: Mid-Range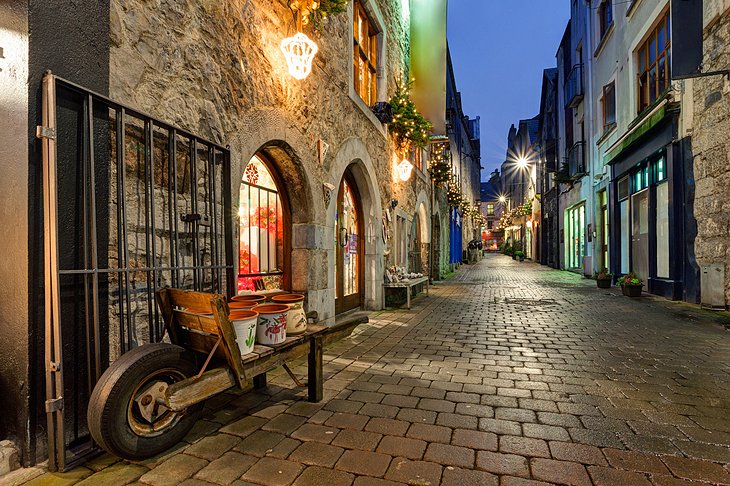 Jurys Inn Galway maintains a full package of assets for travelers, starting with an idyllic location overlooking historic Galway Bay and the Spanish Arc (1253). This tried-and-true chain member provides a recipe for success, which is difficult for the competition to surpass. Welcoming staff offer road-weary nomads exactly what they require: affordable rooms with soft beds, generous bathrooms with oodles of toiletries, a popular venue for dining, and even a tennis court.
Nox Hotel is only a mile from Eyre Square and Galway city center, but travelers will enjoy this fresh, independent 100-room address, not only for price value and style, but for extras usually belonging to higher priced competitors, such as free broadband and workstations, plus delicious on-site breakfast, lunch, and dinner with children's menus. Downtown is a delightful 20-minute walk to boutiques, historical curiosities, and live theater shows.
The House Hotel influences those "in the know" as a central hub within walking distance to major cultural wonders, noshing venues, Aran Islands and Cliffs of Moher tours, and the lively Latin Quarter.
Serving a full Irish breakfast, the hotel has multilingual employees that personalize services in a homespun fashion, and the quirky designer digs come with crisp, white linens; laundry service; Internet access; and room service to write home about. Ask about the nightly entertainment tradition and afternoon tea.
Where to Stay in Galway on a Budget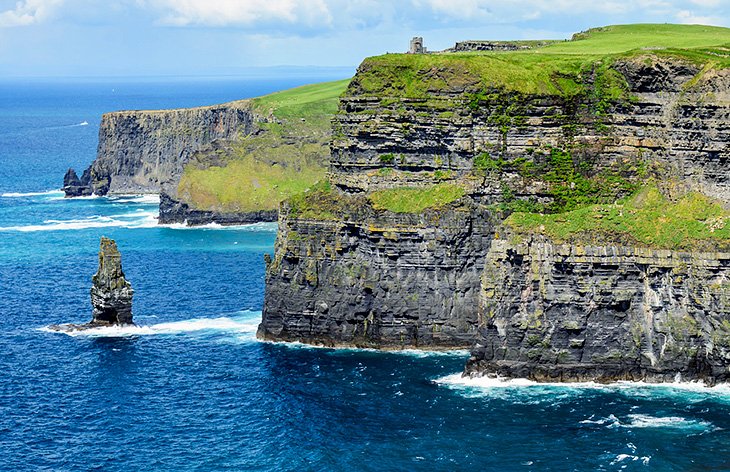 Holiday Hotel will suit families, groups, or singles on a budget but delivers five-star cleanliness, comfortable rooms, and very welcoming staff in a super location on Salthill, immediately beside the aquarium and Seapoint Promenade. Guests will enjoy being close to The Wild Atlantic Way here.
Watching the pennies? Try the diminutive Travelodge Galway, which is only one mile from Latin Quarter fun and minutes from Galway Race Track. This 59-room modern structure features comfy rooms and bedding; caters to pet owners; and maintains a friendly, helpful staff.
Flannery's Hotel Galway is a family-run mainstay, a short drive to the city's Eyre Square and Spanish Arc, plus it boasts fast connections to the iconic sights of the Aran Islands, Cliffs of Moher, Connemara, and The Burren. Room service delights veteran or novice travelers alike, and their in-house dining, conference facilities, and meeting spaces make this feel like a much more expensive hotel.
Where to Stay in Galway for Romance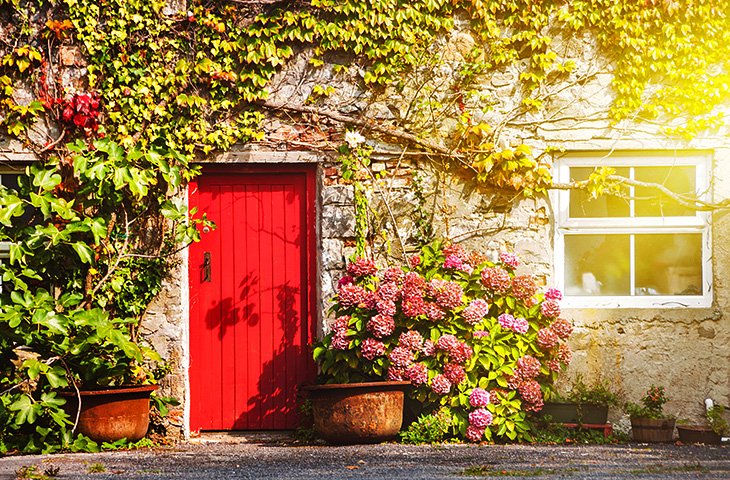 Park House Hotel is the place for your next luxury jaunt, where you may opt for a non-smoking suite in the best possible Galway city center location, with an ambience more akin to a boutique hotel. Couples, families, or groups choose from 84 elegant suites, where guests control their own air conditioning, and the house brags with good reason about one of Galway's most talented kitchen staff. Stroll to the nearby waters of Lough Atalia or meander to Galway Train Station for a short day trip. Staying at Park House Hotel is truly the stuff of romance novels.
While the Maldron Hotel Sandy Road Galway may be conveniently located a short walk from the city's core, the key ingredients separating this hotel from the rest are an increased level of privacy, comfort, and service. Perhaps the secret lies in the top-notch training of the professional staff, who serve up a discreet room service and high-quality couples spa treatments.
The g Hotel & Spa Galway is a 15-minute walk or even shorter bus ride to the city center and overlooks Old Dublin Road and the Lough Atalia salt lake. Couples can kick back in the sumptuous 20,000-square-foot spa with floor-to-ceiling windows and attendants eager to please. But then all aspects of this gorgeous hotel sing of discreet charm, deep comfort, and service savoir-faire. Award-winning on-site dining tops an inventory of features attracting scores of wedding groups as well as lovers of the finer things.
Where to Stay in Galway for Families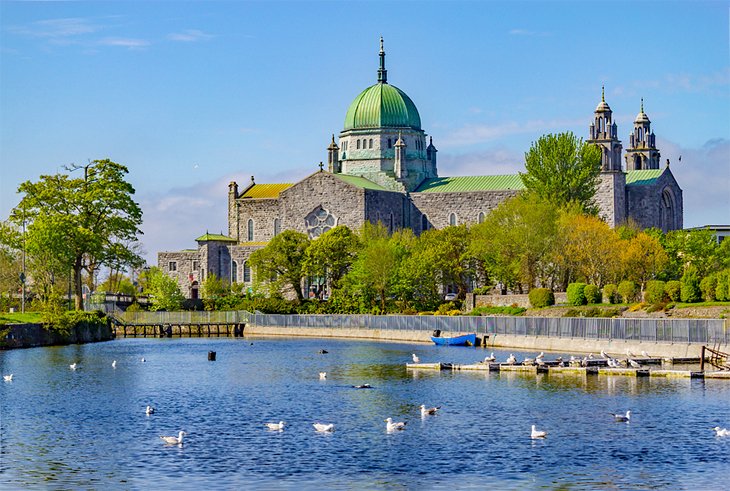 The Twelve Hotel is a great family hotel offering a historic, luxe sleep in a less urban location just eight kilometers outside Galway's city limits - the city center is easily accessible via public transport. This posh property sits inside a 19th-century stone building that has been lovingly restored in the heart of low-key Barna village, which is right on the sea.
Inside this boutique hotel you'll find just 48 rooms, including designated family rooms, which are all smart and modern. There are also children's menus at the on-site restaurants (including one that does excellent pizzas). Babysitting can be booked with advance notice.
Another top choice for families, in a more central location, is the Galway Bay Hotel. This property is on Salthill Beach just a five-minute drive from the city center and near kid-focused attractions like the Galway Aquarium.
It also boasts a kids club on-site with daily activities. The rooms are spacious and done up in bright colors, and cots can be brought in upon request for kids (there are also double bed set ups for families).
Clybaun Hotel is another option for families, about five kilometers outside of Galway's city limits. The property has the vibe of a traditional Irish countryside hotel and if possible should be visited over a Sunday, so the weekly Sunday lunch can be experienced.
The rooms and suites are spacious, clean, and comfortable, and the hotel takes care of families. The on-site restaurants feature children's menus and there is also a heated, indoor swimming pool to keep kids amused year-round.
The Connacht Hotel is located inside city limits about a mile from Eyre Square. Families will love the variety of room options here, including self-catering apartments that come with spacious living and dining spaces and full kitchens that make meals a breeze. If you just want basic cooking amenities, like a fridge, microwave, and toaster, there are also suites with kitchenettes and separate living rooms.
Away from the rooms, there is a restaurant that serves a complimentary breakfast, a kids' club that is open on weekends (but you do pay a fee for access), as well as a pool, spa, and workout room.
Also check out the Maldron Hotel Oranmore Galway, which is located just 10 minutes from the city center on the N6. The property is very family friendly and features a Crafty Kids Club that runs during Irish school holidays and is free for guests.
Other kid-focused perks include a movie theater across the street and babysitting services. There are 113 rooms here, including family rooms with two double beds and a single bed. Grab breakfast, lunch, or dinner at the on-site Grain & Grill Restaurant.