Where to Stay in Dublin: Best Areas & Hotels
The most convenient and lively places to stay in Dublin are within the city center, where most popular tourist sights are easily reached by foot.
Lodgings tend to go down in price in the Sandymount and Ballsbridge districts, just east of the city center, but efficient public transportation, including the DART commuter train, makes them a convenient option.
The least expensive lodgings can be found north of the River Liffey, where you are still just a quick bus ride from the city center, and you may enjoy some of the less crowded sights in that part of town, like the National Leprechaun Museum or Phoenix Park in the Arbour Hill neighborhood.
Where to Stay in Dublin for Luxury
Halfway between Merrion Square and St. Stephen's Green, close to the city center, five-star Merrion Hotel is the premier luxury and family hotel in Dublin. It's worth the splurge to go for one of the stunning suites, where you might find a fireplace or a balcony overlooking the well-groomed central courtyard. Hotel services and amenities include a fitness center with pool, on-site spa, business center, free Wi-Fi, and even babysitting.
Just a few blocks north is The Westbury, which has an ideal location in the heart of the city center. Modern elegance occupies every space, from common areas and dining halls to the spacious rooms. This upscale hotel is one of the best places in the city to enjoy a traditional afternoon tea, offering a wide selection of teas served in silver teapots, which pair with the homemade scones and goodies.
The Westbury also offers a variety of packages catering to your interests, including sightseeing trips on Dublin Bay and to local fishing villages. Guests who don't want to drive in the city can take advantage of the chauffeur service, and families will appreciate the availability of on-site babysitting services.
Centrally located near St. Patrick's Cathedral, the four-star Hyatt Centric The Liberties Dublin offers guests a full range of amenities. Rooms are incredibly spacious, featuring tasteful modern décor and floor-to-ceiling windows with city views. Cathedral-view suites are also offered.
Terrace suites offer the height of luxury, with a deep soaking tub, a separate seating area, and views of the mountains. There is an on-site restaurant with room service, and guests can dine in the hotel's private oasis, the Poodle Garden. This luxury hotel also has secure underground parking, a 24-hour fitness center, and digital check-in and room entry.
To the east on the Grand Canal but just a ten-minute walk to major attractions, the Marker Hotel is best known for pampering guests. In addition to a pool and hot tub, as well as a relaxing rooftop lounge, there is a full-service spa with a sauna.
On the north bank of the River Liffey but still convenient to the city center is The Morrison Dublin, Curio Collection by Hilton. It is a top-notch chain hotel, with full amenities, close to Henry Street and Jervis Street shopping, galleries, and some of Dublin's finest restaurants.
Where to Stay in Dublin for the Best Value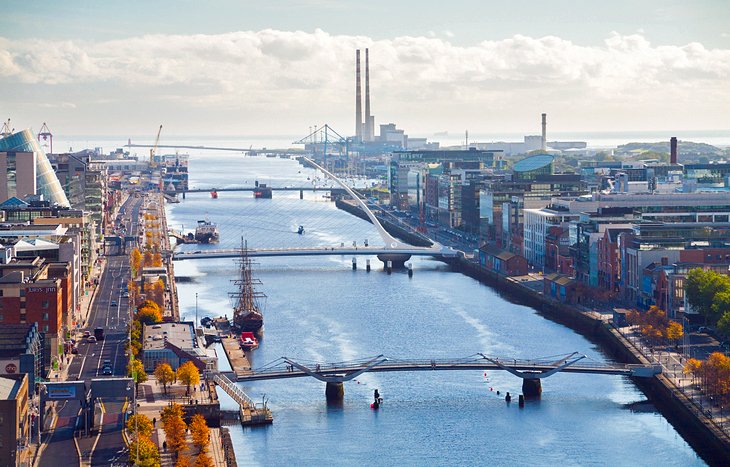 Somehow, the Drury Court Hotel has managed to keep its prices reasonable despite an ideal location right in the city center, just a few blocks from the Little Museum of Dublin, St. Patrick's Cathedral, and the Molly Malone statue. Some of the spacious rooms have kitchenettes, perfect for longer stays.
The Mespil Hotel is a top-notch choice that's located right by the Grand Canal and within a five-minute walk of over a dozen restaurants. Guests can enjoy luxury amenities at mid-range prices, including room service from the on-site restaurant, secure parking, complimentary bottled water, and blackout curtains. The Mespil is also a great place to stay for families, with free lodging for kids under 12, dedicated family rooms, and a selection of games ready to be loaned out for a cozy night in.
Near the bay, in the Sandymount District, a stay at Aberdeen Lodge is well worth the few extra minutes of travel for sightseeing. The Aberdeen feels like a luxury hotel with period furnishings, gardens, and afternoon tea on the lovely patio.
On the west side of the city center, convenient to St. Patrick's Cathedral and Park and the Chester Beatty Library, is the Radisson Blu Royal Hotel, Dublin. Spacious, updated suites offer plentiful storage space and immaculate housekeeping.
A bit closer to the city center in the Ballsbridge District, the Ariel House is conveniently located near a commuter rail stop for easy access to Dublin's main attractions. This bed-and-breakfast is known for its cooked-to-order breakfasts and lavish decorations, as well as being especially accommodating to families.
On the north side of the River Liffey, next to Phoenix Park and Dublin Zoo, the Ashling Hotel is in the quiet Arbour Hill neighborhood. The Ashling offers modern facilities for both business and pleasure travelers.
The Hilton Dublin Kilmainham sits next to its namesake, the historic jail, as well as close to the Irish Museum of Modern Art and the War Memorial Gardens. Amenities include a pool and hot-tub, spa, fitness center, and even complimentary bottled water.
Where to Stay in Dublin on a Budget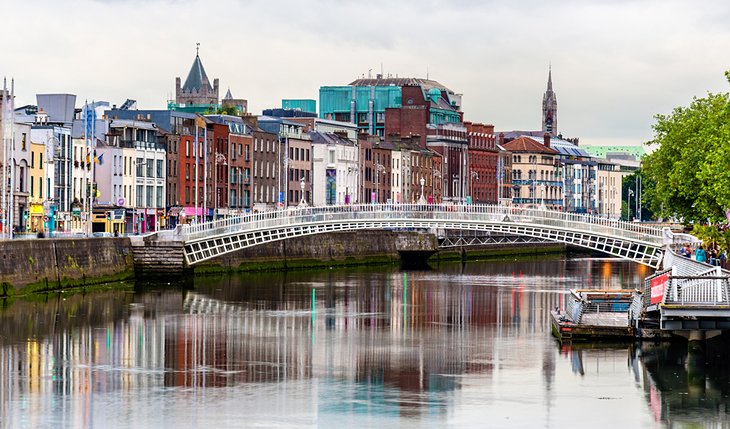 Guests at the Sandymount Hotel will be pleased to know that it is a certified GreenLeaders Silver level hotel, which has made a commitment to sustainable practices like water conservation and energy efficiency. A ten-minute drive or convenient DART train ride to city center attractions, it offers a full range of services and spacious modern rooms.
The Travelodge Dublin City Center, Rathmines has a bus stop just steps from the entrance to get you to town. This dependable chain hotel gets high marks for its exceptional service and clean, practical rooms.
North of the river, the Dergvale Hotel is a five-minute walk from the Dublin Writer's Museum and James Joyce Center, and it's surrounded by theaters, concert halls, and historic churches. Rooms are compact but clean and bright, and breakfast is included in the incredibly affordable price.
The Celtic Lodge Guesthouse, in the same neighborhood, is in a great location for the price. The bus stop is less than five minutes away, and it is within easy walking distance to the Custom House historical site and the Irish Emigration Museum.
Where to Stay in Dublin for Romance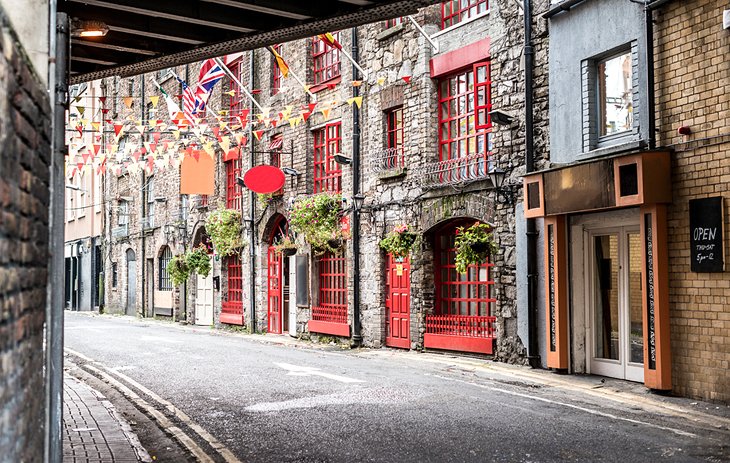 Few things are more romantic than staying in an authentic castle, like the ivy-covered Clontarf Castle Hotel with its views of the bay. The stunning structure was carefully restored and decorated to celebrate its history, and each room is unique in its layout and furnishings.
For a picturesque wedding or honeymoon, The Shelbourne, Autograph Collection, a landmark historic hotel, will exceed expectations. The interior is elegant, with marble floors and columns, a grand central staircase, chandeliers, ornate trim, and fresh flowers everywhere, making it the ideal backdrop for photos. This luxury spa hotel offers a couple's treatment room, and amenities include a full fitness center with pool and even a dance studio for guests.
Couples will enjoy afternoon tea in the cozy atrium lounge at The Westin Dublin, a five-star luxury hotel that pulls out all the stops. Located near Trinity College and Parliament Square, it is within easy walking distance of all sightseeing destinations.
Nearby, the eco-conscious Buswells Hotel has a grand interior that feels like a palace, tastefully adorned with elegant touches and antiques. It is close to many top attractions, around the corner from the Oscar Wilde house, and just two blocks from Grafton Street.
The Fitzwilliam Hotel Dublin sits in a perfect location, with many rooms overlooking St. Stephen's Green, and treats guests to extra touches like fresh flowers in every room. For families, the Fitzwilliam makes a romantic evening possible for well-deserving parents with babysitting services and even special children's activities designed to give mom and dad some alone time.
Where to Stay near the Dublin Airport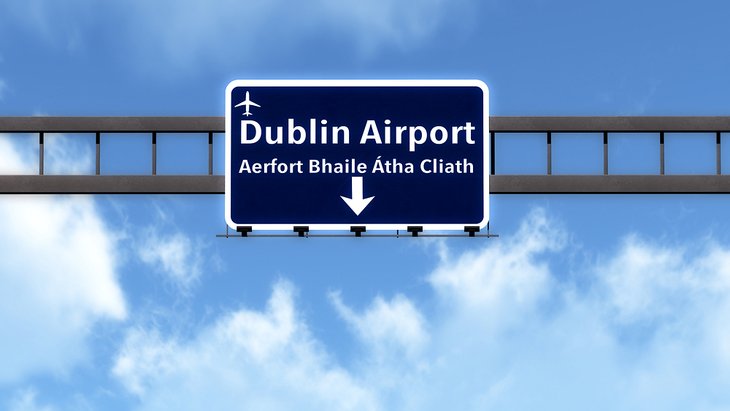 Less than a 10-minute drive from the Dublin Airport, the Crowne Plaza Hotel Dublin Airport sits on 34 hectares of woodland. One of the largest conference hotels in Ireland, it is a four-star property with elegant rooms and suites. These come in a variety of shapes and sizes but all are clean and comfortable.
Unlike many airport hotels, the Crown Plaza has no shortage of dining options with multiple restaurants to please all palettes. If you're traveling with the kids, there are also children's menus. When it comes time to take off there is a complimentary airport shuttle.
Hilton Dublin Airport is another convenient option not far from the international airport. It also runs a shuttle service although there is a small fee for this. The hotel has secure underground parking for guests as well, should you be driving. It is easy to access from the M1 and M50 motorways.
The rooms and suites are contemporary in decor and relatively spacious, with big windows that let in lots of light. They come in a number of sizes and include family rooms that can accommodate up to two adults and three children. The suites offer even more space plus nice views. Amenities include a casual restaurant serving Irish fare. It is family-friendly with children's menus and also has live music on weekends.