11 Top-Rated Travel Gear Accessories
Sometimes the most stressful part of traveling is the travel itself. From noisy neighbors in the adjacent seat to unexpected airline fees for overweight luggage, many great travel accessories on the market today cut down the stress of transit.
Noise-cancelling headphones, secure laptop backpacks, Pro Packing Cubes, and external battery packs all make life and travel easier, and with that convenience comes more time to enjoy the places and people that make travel exciting. For more ideas, read our list of the top-rated travel gear accessories for 2019.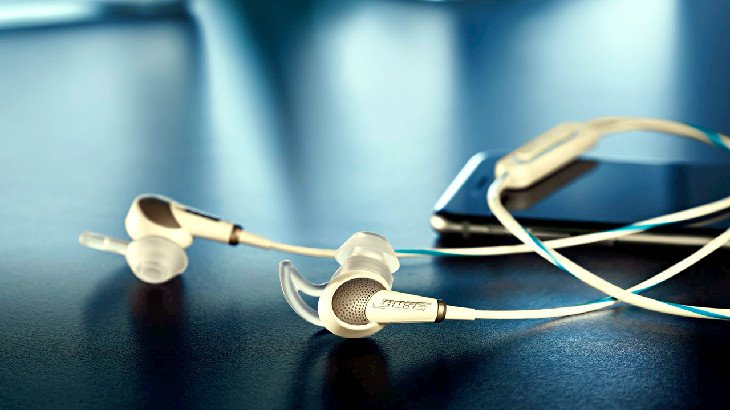 For an immersive audio experience, nothing sounds better than music, podcasts, or audiobooks coming from the Bose QuietComfort® Noise Cancelling® Headphones. Featuring the latest in audio enhancement, these sleek in-ear headphones have been tested across the world and continue to be some of the best reviewed in-ear headphones today.
The secure and soft fit of the ear tips add to the popular reviews, as do the fingertip controls, but it's really the crystal-clear sound that makes these headphones a must for travel and home.
More Info and Prices: Bose QuietComfort® 20 Acoustic Noise Cancelling® Headphones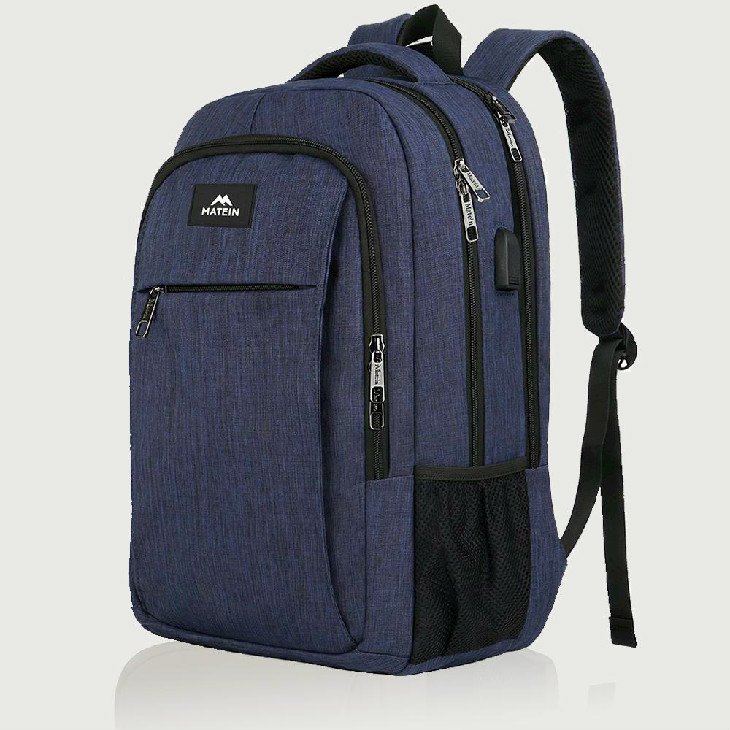 With plenty of pockets for storage, as well as an affordable price, this patented laptop backpack provides an incredible travel value. Featuring an accessible front pocket, large main compartment, and separate laptop and technology sleeve, this durable backpack also features a hidden anti-theft zipper pocket and USB port for easy connection between a phone and external battery (sold separately).
Besides the organized space, customers also leave high reviews for the extra back and shoulder padding that provides comfort even with heavy loads.
More Info and Prices: Matein Mlassic Laptop Backpack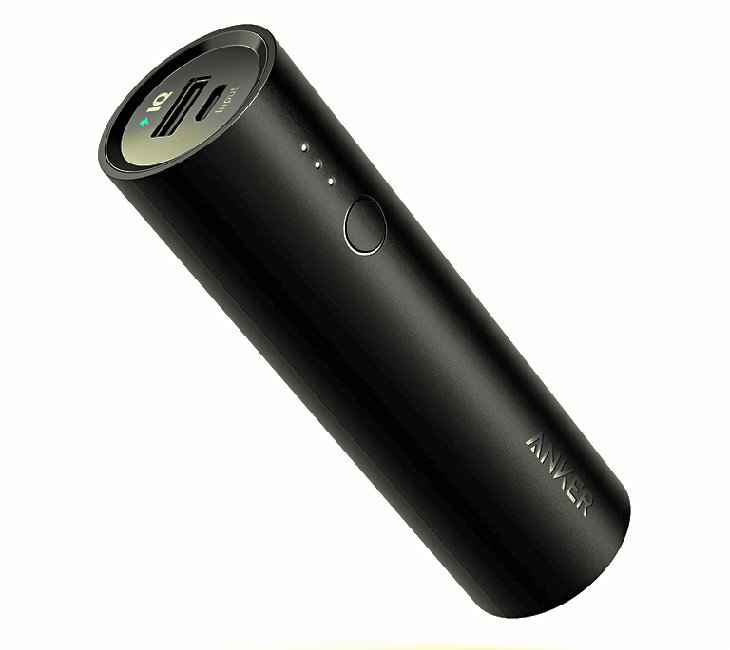 Enabling an extra boost between outlets, the Anker PowerCore 5000 provides enough electricity for a complete recharge of any phone. This lightweight and compact external battery is popular for its quick recharge, reliability, and consumer-friendly price, and with surge protection and short-circuit prevention built in, this power bank can charge electronics without the worry of losing power. Easy to store in pockets or carry-on luggage, the PowerCore 5000 is invaluable on lengthy transits and every day commutes.
More Info and Prices: Anker PowerCore 5000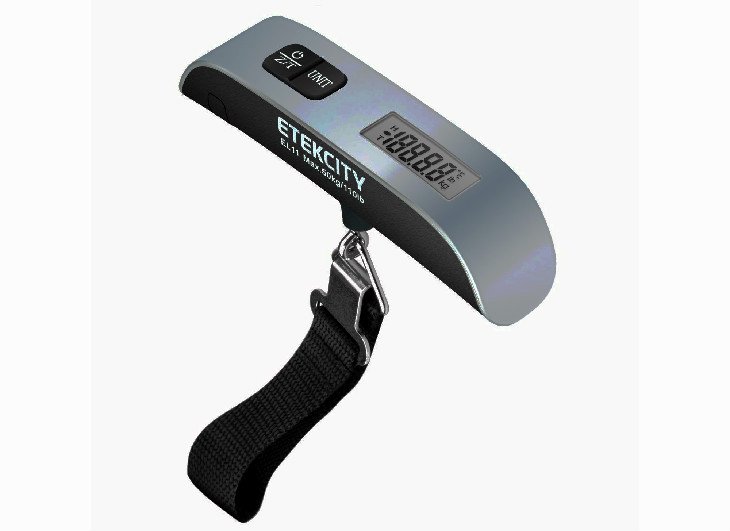 Know before you go with the Etekcity Digital Luggage Scale and avoid the costly feeling of an overweight suitcase. With an ergonomic grip and user-friendly interface, it's easy to know at home the exact weight of luggage before checking a bag.
Convenient for the frequent traveler, this handy electronic luggage scale can pay for itself in airline fee avoidance after a single trip. Perfect for those packing a lot of things, or families sharing a suitcase, this convenient travel accessory gets great reviews for the long-lasting value it provides.
More Info and Prices: Etekcity Digital Luggage Scale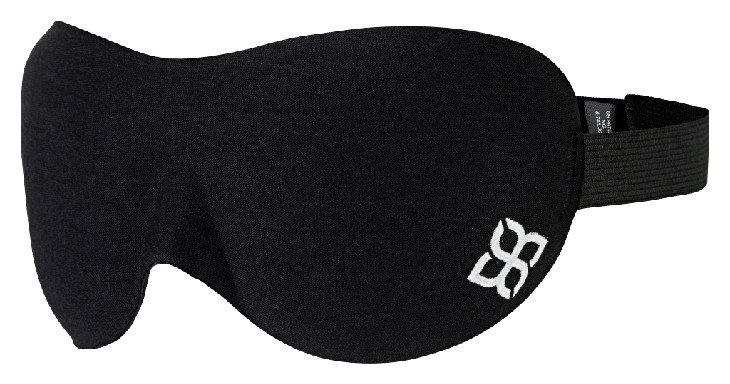 Made from a bamboo and cotton blend that is soft to the skin, the Bedtime Bliss Sleep Mask and included ear plugs block out the surroundings for great sleeping conditions.
Covering the face while not putting pressure on the eyes, the contoured design of the Bedtime Bliss Sleep Mask ensures no smeared makeup or swollen eyes after restful sleep. For odd-hour commutes and stimulus-filled nighttime conditions, this soft sleeping mask in combination with the noise-blocking earplugs can be one of the most valuable assets you pack.
More Info and Prices: Sleep Mask by Bedtime Bliss, including Moldex Ear Plug Set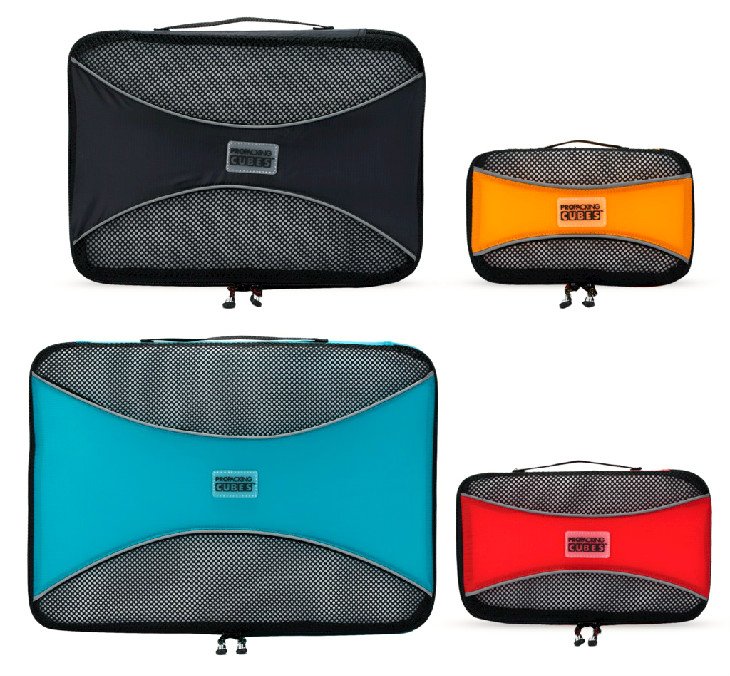 For extra organization in your suitcase, Pro Packing Cubes find room in luggage that once was never there. Perfect for those who like to be in order, these patented Pro Packing Cubes from the original packing cube company are also great for families or couples sharing a suitcase.
With a lifetime guarantee and built to last, the Packing Cubes are sold in a variety of colors and four-piece sets, with the largest cube available for purchase individually.
More Info and Prices: Pro Packing Cubes, Four-Piece Set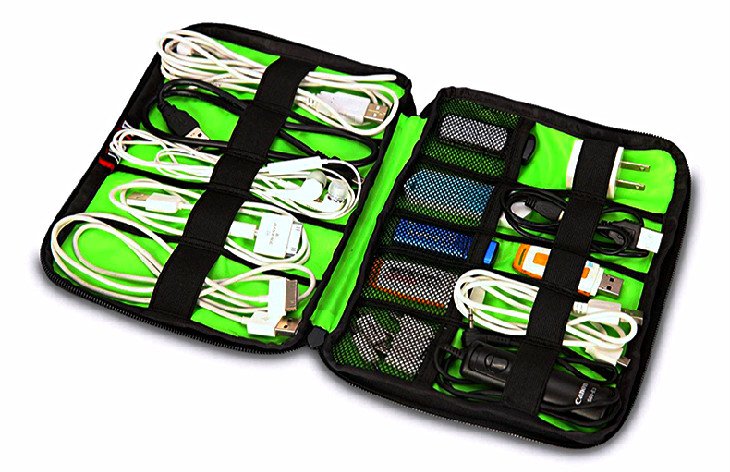 Helping cords, power banks, tablets, and all electronics stay organized and protected during travel, the BUBM Electronics Accessories Organizer is a great accessory for anyone packing technology. Featuring a double-layer design complete with a large mesh pocket and 12 elastic loops, the organizer is constructed with a durable and water-resistant nylon outer and semi-flexible padded lining to protect against bumps and drops.
Easy to stow within a suitcase or backpack, this universal electronics organizer slips into luggage with peace of mind.
More Info and Prices: BUBM Portable & Universal Electronics Accessories Organizer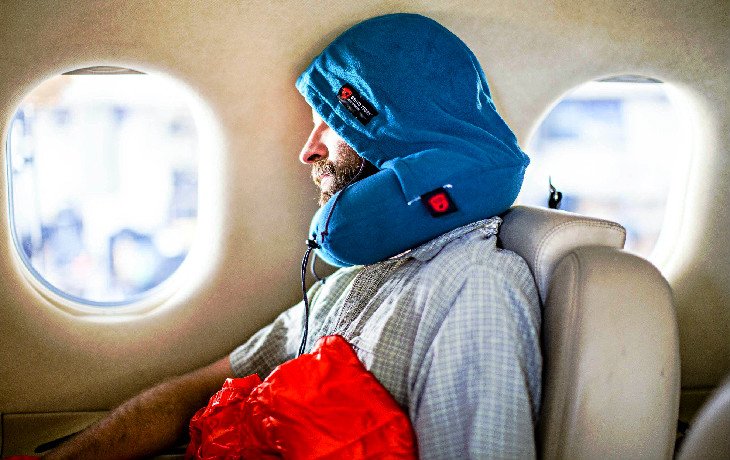 Going beyond ordinary neck support, this ergonomic memory foam travel pillow from Grand Trunk also features a soft, micro-fleece hood for extra comfort. Perfect for tuning out those extra distractions that come with travel, the Grand Trunk Hooded Travel Pillow is lightweight and packable with an included stuff sack for non-sleeping moments.
The added hood also helps keep things warmer and block out light, and customers tend to love the peaceful sleep they receive from the comfortable design.
More Info and Prices: Grand Trunk Hooded Travel Pillow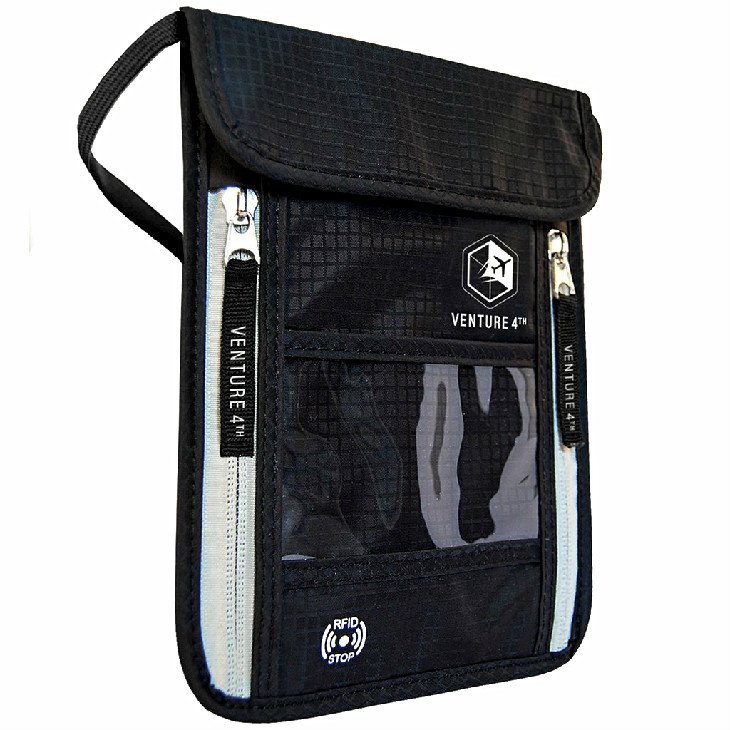 Adding extra security for sensitive documents, this RFID-blocking travel neck pouch is a discreet and simple way to safeguard your valuables. Featuring an adjustable ripstop nylon strap and moisture wicking back panel, this stash wallet is comfortable to wear while not calling attention to the secure accessory around your neck.
With three organizational pockets to separate credit cards, passports, transit tickets, and anything else you need to keep close to the chest, the Travel Neck Pouch also features an ID window to quickly show identification.
More Info and Prices: Venture 4th Travel Neck Pouch Neck Wallet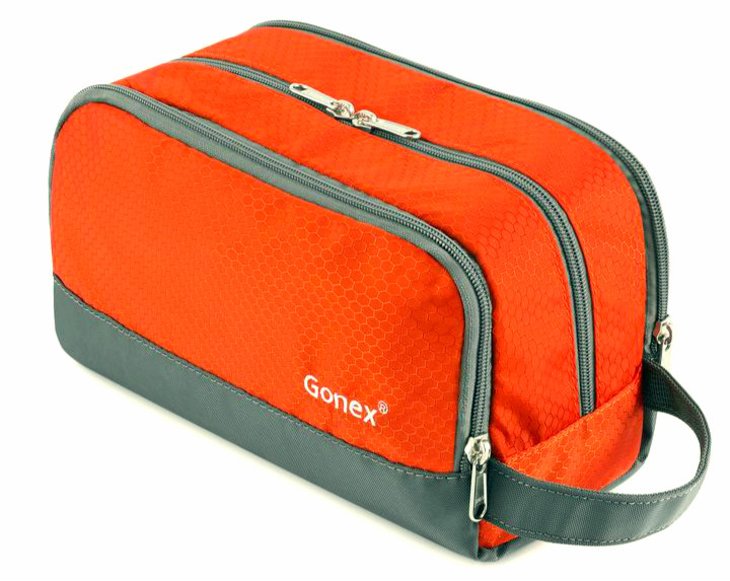 Nothing can unsettle travel organization like loose toiletry items, and for a secure and convenient space to store toothbrushes, shampoos, and bathroom needs, the Gonex Travel Toiletry Bag features a slim design and plenty of capacity. With three main storage compartments, including interior mesh pockets, it's easy to keep things in their place in the Gonex Travel Toiletry Bag. Designed to fit snugly into a suitcase, this toiletry bag is also constructed with a 100 percent waterproof membrane to protect from countertop messes.
More Info and Prices: Gonex Travel Toiletry Bag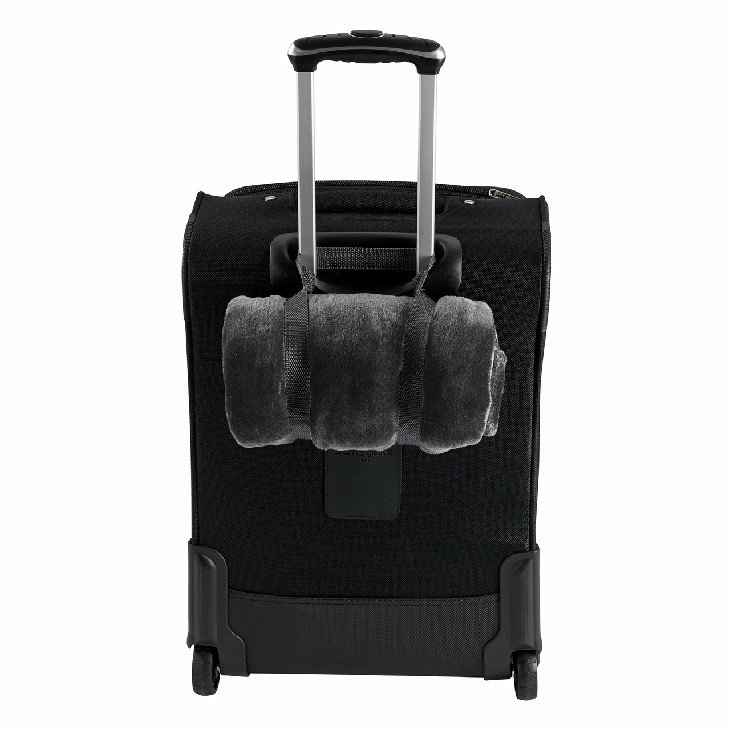 For those that always find themselves cold, this Microplush Travel Blanket from Lewis N Clark is the perfect travel companion. Providing a soft touch and plenty of warmth, this travel blanket measures just over 5 x 3 feet, making it easy to wrap while not taking up excess space.
The blanket includes Velcro straps for stowaway travel and a storage design that fits securely on the handle of a suitcase. Outside of travel plans, customers often utilize this soft and warm travel blanket for sporting events, outdoor comfort, and everyday chills.
More Info and Prices: Lewis N Clark Microplush Travel Blanket