12 Best Women's Hiking Boots
The right hiking boot can really take you places. Whether it's trekking through snow or exploring desert canyons, the best women's hiking boots of 2021 are built to last against the elements.
Trail tested and designed with the latest waterproofing, traction, and form-fitting technologies, this year's best women's hiking boots range from ventilated trail shoes to insulated winter boots. These boots' fashionable nature adds to their popularity, but it's the functionality that makes these top-rated women's hiking boots of 2021 rise to the top of the list.
Best Women's Lightweight Hiking Shoes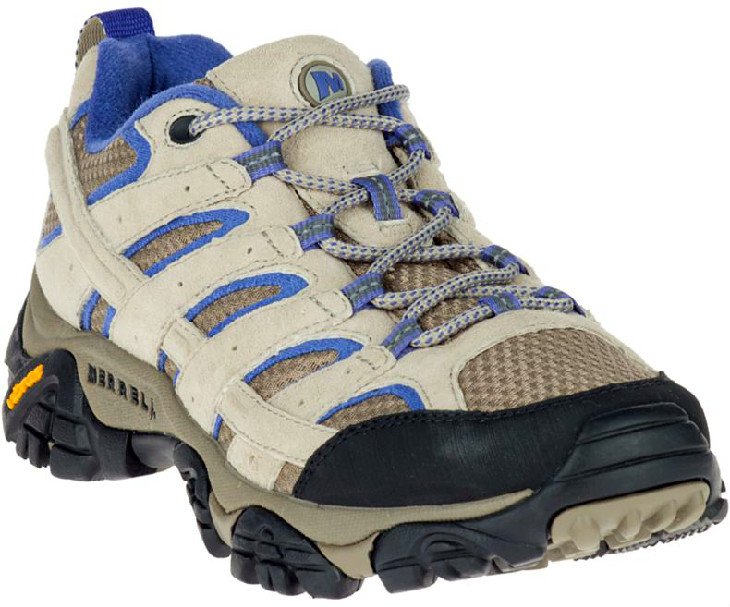 A top choice for lightweight hiking shoes, the Moab 2 from Merrell is a common footprint found on trails. Built for mixed terrain, including dusty canyons, trickling creek beds, and rocky slopes, the Moab 2 Ventilator is lightweight and fast-drying. The boot weighs approximately 27 ounces. A rubber toe cap protects toenails from unnecessary stubbing, and the Merrell M Select™ contoured footbed provides extra support for all-day adventures and lightweight backpacking trips.
Much of the Moab 2's longstanding popularity comes from the out-of-box comfort and hundreds of miles they go from there. A waterproof version of the Moab 2 is coated with M Select™ DRY waterproofing. The boot is also available in a mid-ankle design for more support.
More Info and Prices: Merrell Moab 2 MOTHER OF ALL BOOTS™ Ventilator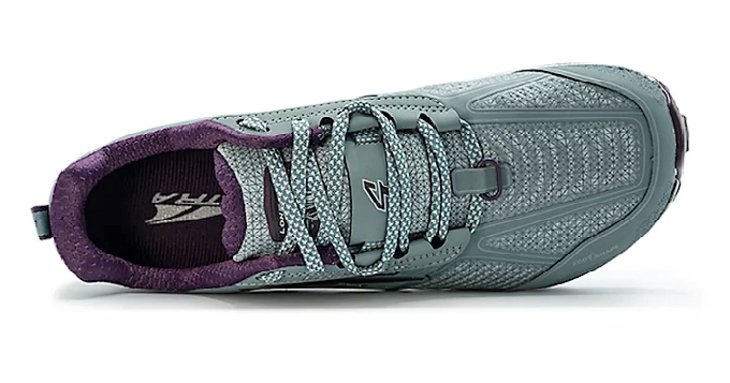 Popular for day hiking, trail running, and lightweight long-distance backpacking, the Lone Peak 4.5 is the latest edition of Altra's original trail shoe. New upgrades on the classic design this year include a simplified lacing system, lighter overall weight, and a friendlier price point.
Featuring the forefront of trail technology and design, the patented Zero Drop™ Platform of the Lone Peak 4 provides a low-impact footfall with each step. Another technology like the Footshape™Toe Box gives toes room to spread out.
A quick-drying mesh upper keeps these shoes light on the feet, and the durable Maxtrac™rubber outsoles keep the boots on the ground.
More Info and Prices: Altra Lone Peak 4.5
Salewa Mountain Trainer 2 GORE-TEX®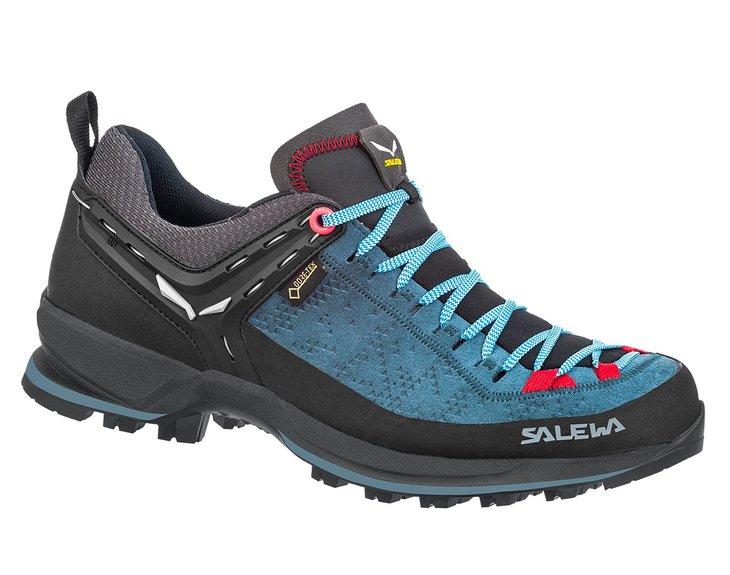 Featuring an impenetrable suede upper leather with Gore-Tex® lining, the 2nd edition of Mountain Trainers from Salewa are designed for technical hiking on mixed terrain. And at approximately 14 ounces, these lightweight hikers are also meant for those that like to keep up the pace.
Ideal for rocky approaches, long-distance trekking, and via ferratas, the self-cleaning lugs and aggressive traction of these lightweight hikers ensure a great grip wherever you go. Ideal for casual day hikes and weekend adventures, too, the Mountain Trainers' moisture-wicking footbed keeps socks dry, while the climbing laces keep the boots snug to your feet.
New upgrades to the Mountain Trainer 2 include an expanded midsole for longer-lasting shock absorption and an improved upper for enhanced durability. The 2nd version of this popular shoe is also lighter than the original.
More Info and Prices: Salewa Mountain Trainer 2 GORE-TEX®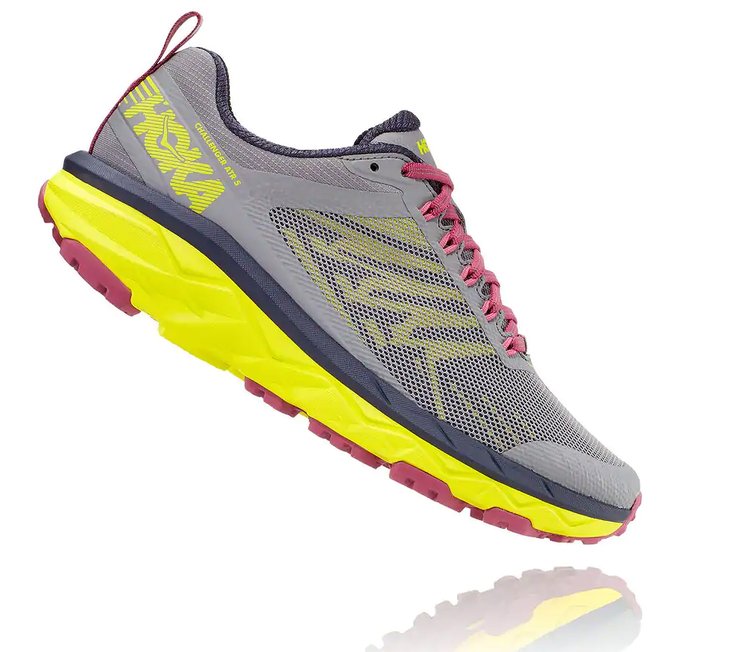 The Challenger ATR 5 is a lightweight hiking shoe great for anyone looking for extra support, built with the patented cushioning that defines the Hoka One One brand. Featuring a thick midsole and Meta-Rocker geometry for a smooth step, the Challengers are designed for the trail with a podular outsole design and 4 millimeter lugs for maximum stability on uneven terrain.
The Challenger ATR 5 also comes with a dual mesh layer that conveys both breathability and durability. A great lightweight and comfortable hiking shoe, many users take the Challenger ATR 5 from day hikes to day jobs, and anywhere a supportive shoe is needed. The fifth installation of this popular shoe has been running off the shelves in 2020, and the 6th edition is expected to drop by early 2021.
More Info and Prices: Hoka One One Challenger ATR 5
Best Women's Hiking Boots for Support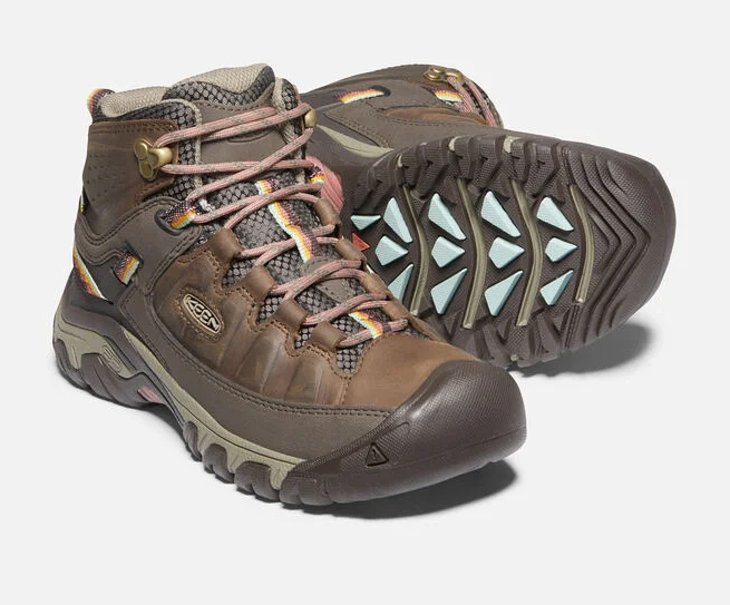 A go-to option for big adventure travel, the Targhee III from Keen is one of the most popular boots on the trail. Lightweight and rugged, the mid-ankle protection from the Targhee III adds extra support while keeping rock and debris out of your boot. And the Keen.Dry waterproof membrane doesn't let soggy trails ruin the day.
These boots are popular for day hiking, backpacking, and trudging through the wilderness. The updated Targhee III features the same fit and performance as past models, including a molded footbed and supportive heel structure for extra arch comfort and shock absorption. The newest model features more rugged and trail-ready design.
More Info and Prices: KEEN Women's Targhee III MID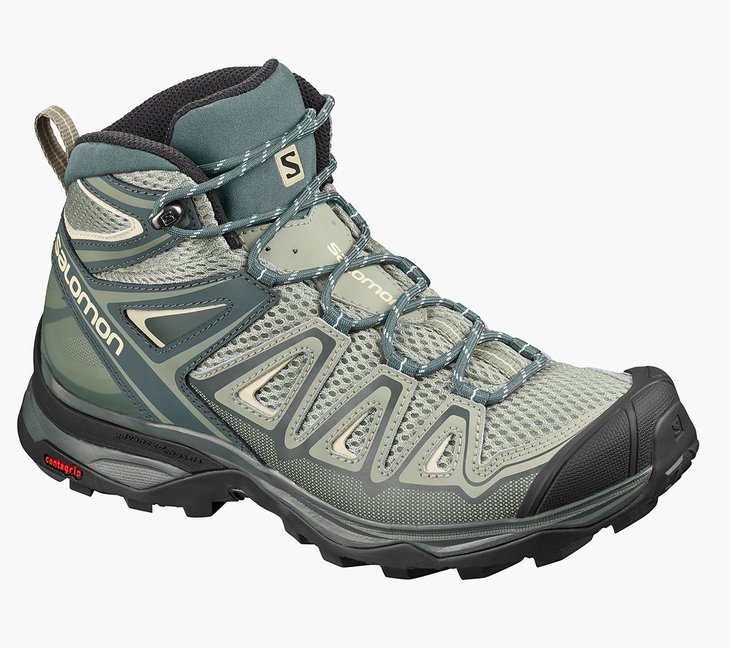 The X Ultra line of boots is well regarded for long-distance hiking capability. Longtime users appreciate the standard comfort designed into each pair, and the latest edition of this classic hiking boot features even more traction and downhill-minded design.
Utilizing descent control technology including a Sensifit™ footbed and technical lacing system, the X Ultra 3's make hiking down a mountain a breeze. With new adjustments that cater specifically to a woman's foot, these boots remain supportive every step of the day.
The popular Aero model of the X Ultra 3 Mid offers lighter weight and breathable technology. A different version of the same hiking boot comes with a Gore-Tex® waterproof membrane.
More Info and Prices: Salomon X Ultra Mid 3 Aero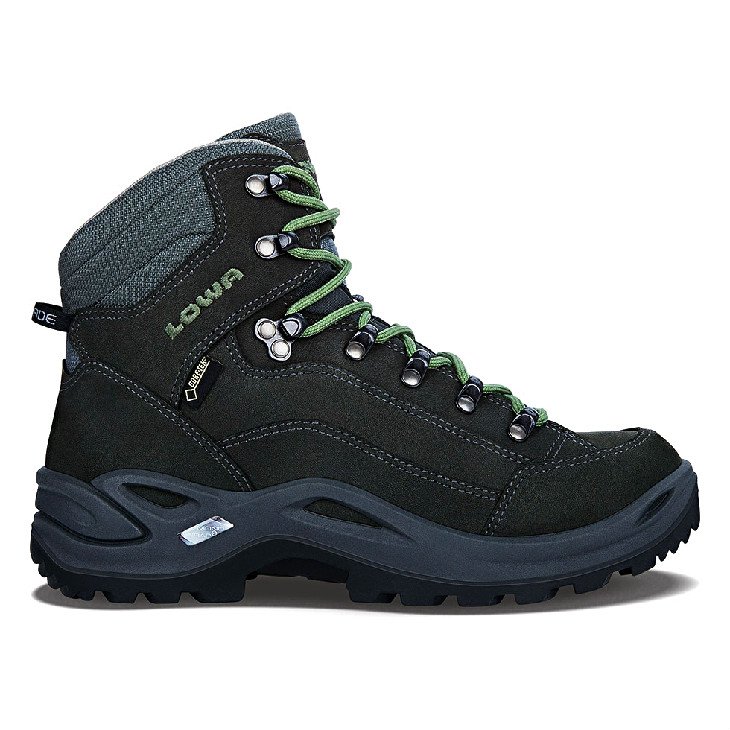 These hiking boots provide instant comfort right out of the box. And with a full upper leather and Gore-Tex® lining, as well as a Vibram outsole with deep traction control lugs, the Renegades are built to last. A full-length stabling shank adds extra stability on rocky terrain, and a moisture-management footbed wicks away sweat to keep feet dry.
More Info and Prices: LOWA Renegade GTX Mid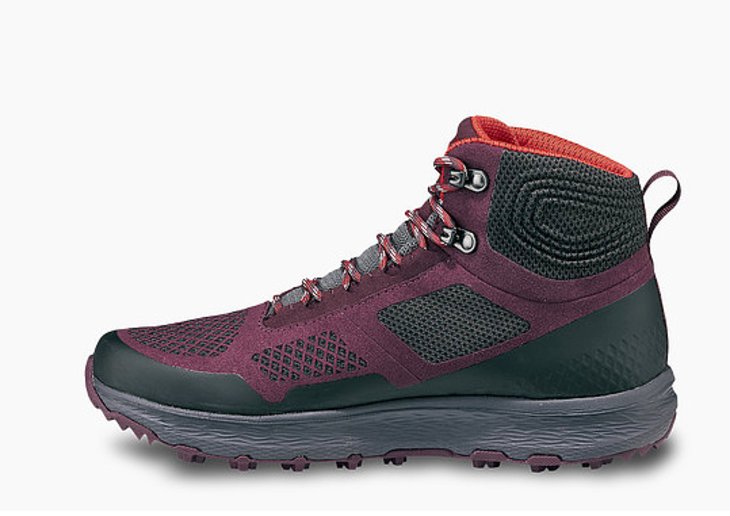 One of the best-selling boots in the long line of Vasque footwear, the Breeze LT GTX is made for miles of backpacking, hiking, and mixed terrain. Customers frequently note the out-of-the-box comfort of these rugged hikers, and the Dual Density EVA footbed often holds up to years of travel.
Ideal for those carrying a load or looking for extra stability on a day hike, these waterproof hikers can also be seen pushing through snow, mud, and debris on city sidewalks. The newly updated LT model of the popular Breeze line offers lighter weight with the same durable design.
More Info and Prices: Vasque Breeze LT GTX
Best Women's Snow Boots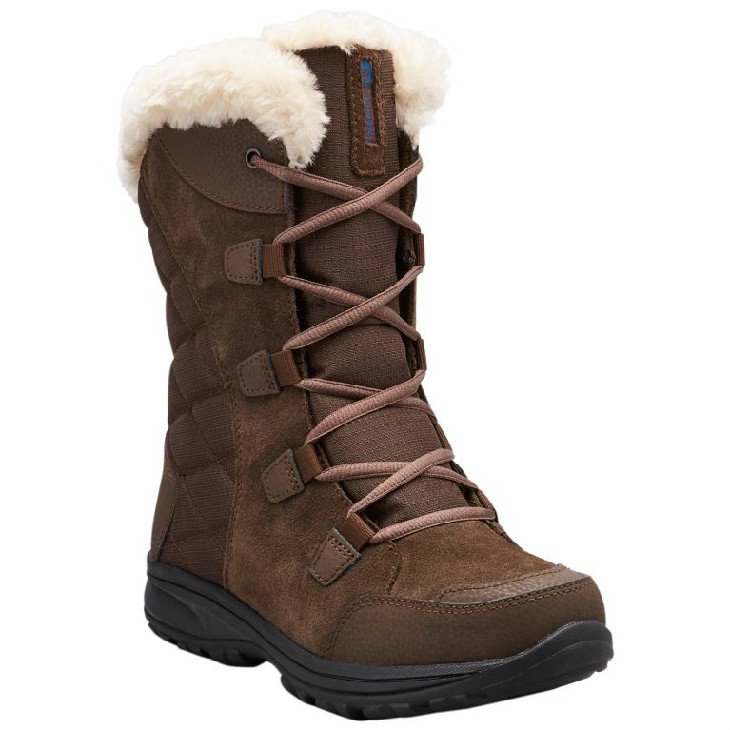 With 200 grams of insulation and a seam-sealed waterproof membrane, winter doesn't have a chance to enter the Ice Maidens from Columbia. Built for cold temperatures and snowy conditions, these stylish winter boots feature Omni-Grip™ traction for a great grip on the ice and a full-lace closure system for a snug fit around the ankle.
Giving a warmth comparable to most other clunkier snow boots, many users appreciate the Ice Maidens' fashionable side as much as their functionality. Columbia offers a few variations on the traditional high-ankle model, including a"shorty boot" and slip-on versions.
More Info and Prices: Columbia Ice Maiden™ II Boot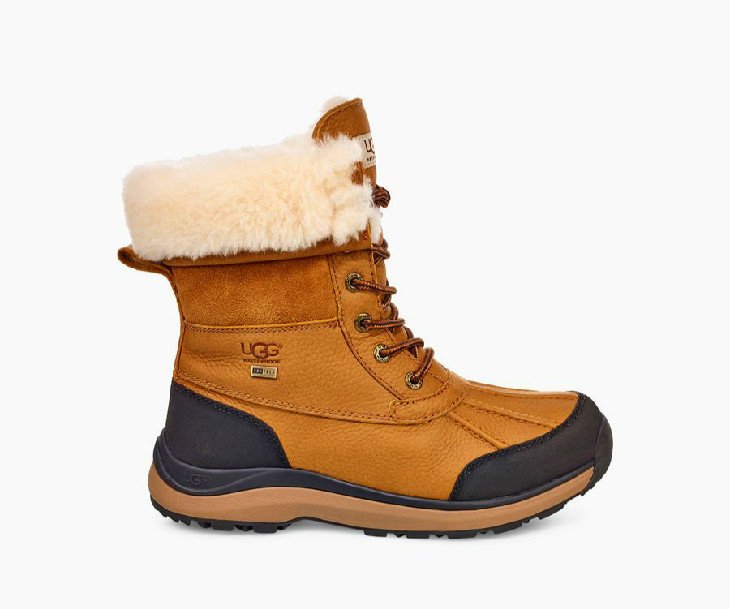 Of all the fashionable Ugg boots on the market, the Adirondack III is top-rated for cold temperatures. The boots are waterproof and lined with 200 grams of wool insulation. And the Adirondack has great traction on ice thanks to a Molded Spider Rubber outsole.
Rated for temperatures as low as -32°C / -25.6°F, these fashionable winter boots easily transition from the trail to the town, all the while keeping your feet nice and toasty. The Adirondacks' durability is also a big draw, often lasting multiple winter seasons without needing reconditioning.
More Info and Prices: Ugg Adirondack III Boot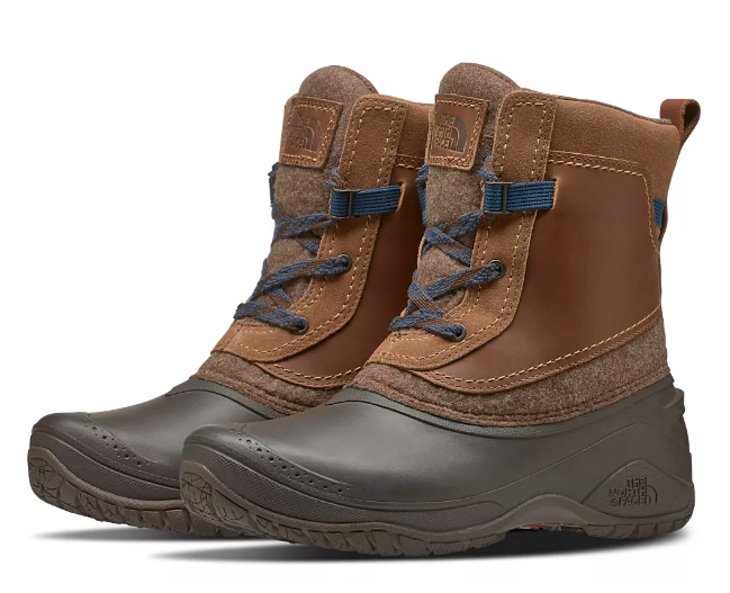 Designed specifically for winter weather and women's feet, the Shellista Shorty Boots from The North Face is the shorter version of the popular Shellista III Mid Boots. These waterproof boots feature a fashionable suede upper leather and 200 grams of PrimaLoft® insulation, as well as a rugged rubber outsole, including deep IcePick® lugs that really grip the ice.
Great for winter hikes and walks down a snowy street, these below-the-calf winter boots hold up all season long. The latest upgrades to version 3.0 of the Shellistas include a lighter weight and new fashionable colors.
More Info and Prices: The North Face Shellista III Shorty Boots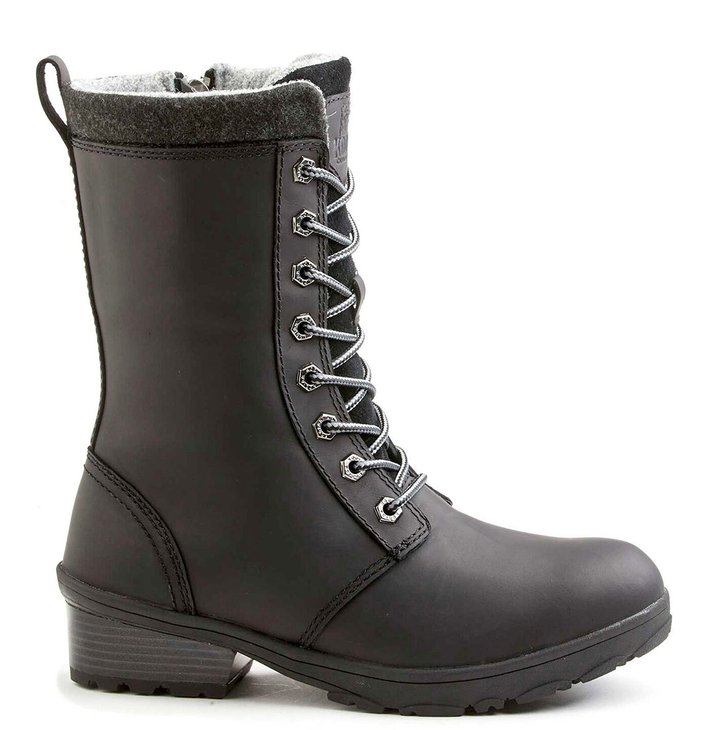 With 200 grams of Thinsulate™ insulation and the classic design of a hiking boot, the Marcia Arctic Grip snow boots from Kodiak are as stylish as they are practical for winter conditions. This Canadian-brand snow boot features waterproof leather upper, anti-corrosive hardware, and a slip-resistant rubber tread, as well as a removable memory foam insole that supports all-day travel.
What customers seem to appreciate the most about the Marcia Arctic Grip is the fact that once you find your fit, you're set with a trusted winter boot for life. Customers also enjoy not slipping on ice throughout the winter season.
More Info and Prices: Kodiak Marcia Arctic Grip Winter Boot