16 Best Hotels in Beijing
We may earn a commission from affiliate links ()
The Chinese capital is filled with over 6,000 different hotel choices. Visitors wondering where to stay in Beijing have a few main areas to choose from. The best hotels in Beijing for tourists are probably those around Wangfujing and the area around the Forbidden City and Tiananmen Square. Business travelers may want to be close to the Chaoyang District and the city's CBD. Another good area is Qianmen, an area of the city that retains a lot of historic architecture.
On This Page:
Best Luxury Hotels in Beijing
1. The Peninsula Beijing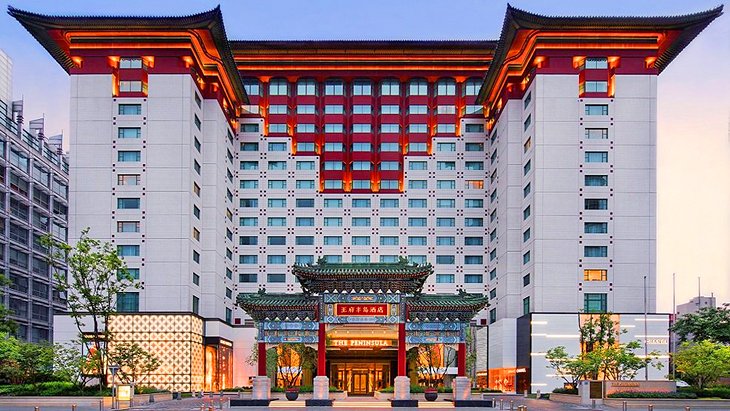 The suites give you a lot of living space, and most feel more like upscale apartments. Design is very modern with a lot of Chinese influences. There's a full-service spa, a large fitness center, and an indoor heated pool. Trainers are available, and regular classes are given for pilates, yoga, and circuit training.
2. Kerry Hotel Beijing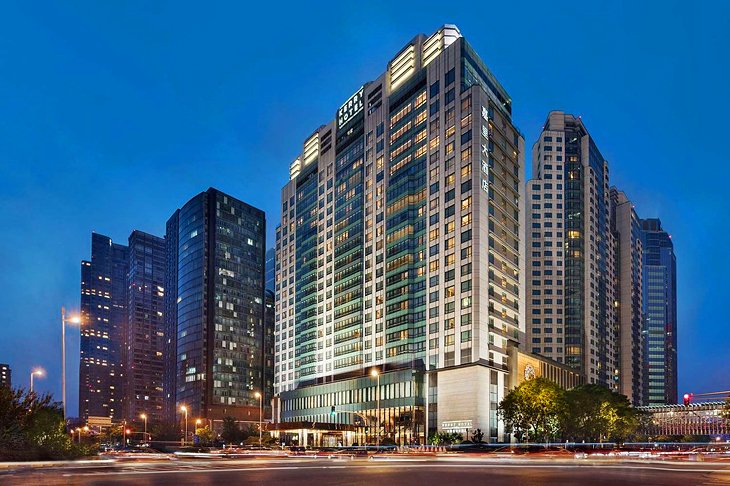 Rooms and suites have a light, modern design and are filled with features and amenities. There's a lot of polished wood surfaces with light tones, and most have great city views. Bathrooms are large and filled with marble, there's a separate tub and shower. Little touches like a duvet and pillow menu add to the experience.
Kerry's Kitchen is the hotel's buffet restaurant–a mix of Asian and Western cuisine is served all day, buffet-style. Kerry's Pantry is a little deli gourmet sandwich shop, and The Horizon is the Kerry's fine-dining Chinese restaurant.
3. Shangri-La's China World Hotel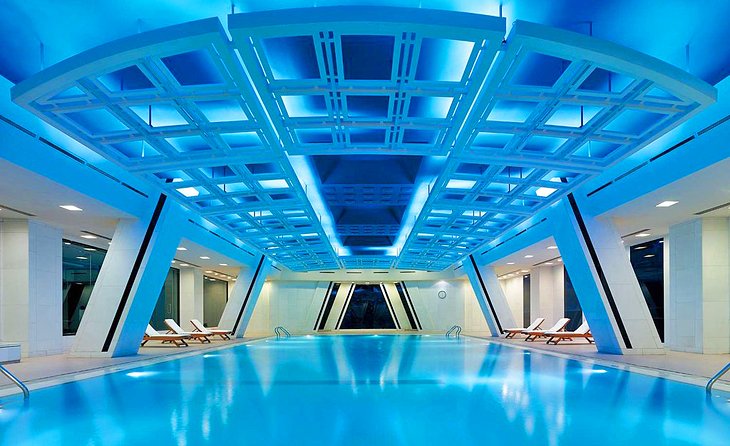 There are 584 guest rooms, all with city views. It's worth it to book a room on the hotel's Horizon Club floors, as they're larger, nicer, and come with a range of amenities and convenient benefits. Horizon Club guests get lounge access (which serves several meals a day and offers private check-in/out).
4. Four Seasons Hotel Beijing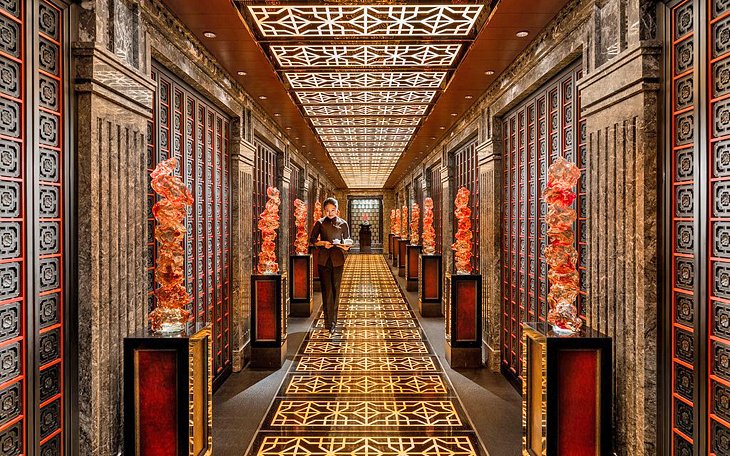 Cai Yi Xuan is the hotel's upscale Cantonese restaurant, and Mio is its fine-dining Italian spot. There's a chef's table where cooking techniques are displayed as part of the meal experience and a large all-day-dining and buffet cafe called Opus (they have a great Sunday brunch). The hotel has a beautiful and serene tea garden, where afternoon tea is served.
5. Waldorf Astoria Beijing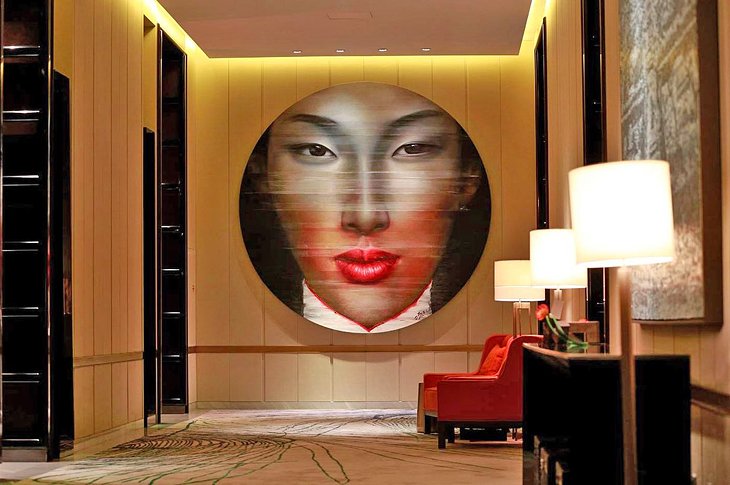 Rooms and suites exude modern luxury. There are only 171 rooms, so you get an almost boutique hotel experience. Be sure to check out the hotel's Ming Dynasty-inspired Hutong Courtyard, a recreation of a traditional Beijing neighborhood. Like every Waldorf Astoria, there's a grand Peacock Alley flowing through the large lobby. It's a great place for afternoon tea.
For extra privacy and luxury, the hotel's Hutong Studios and Villa accommodations are in a separate part of the building with its own entrance. The Waldorf Astoria Spa is all about wellness and beauty, with treatments and therapies that blend ancient Chinese philosophies with modern techniques.
6. The Great Wall Hotel Beijing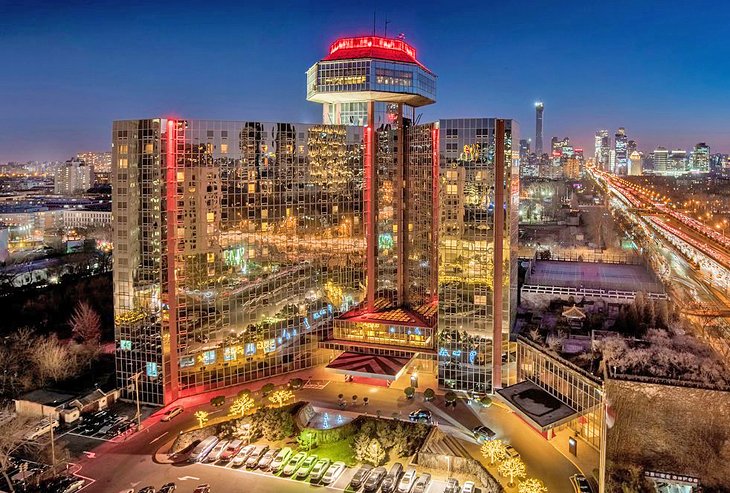 Aside from standard rooms, the hotel has rooms and suites on an executive level floor, two corporate level floors, two Starwood Preferred Guest floors, and two premier floors. Executive and Premier-level guests have lounges on their floors with food and other amenities.
Best Boutique Hotels in Beijing
Beijing has a lot of luxury hotels, but the majority of them have more than 500 rooms. Boutique hotels have fewer rooms and provide a more personal, unique guest experience. Couples looking for a romantic getaway should also consider a boutique hotel. Many showcase their local neighborhood and the city's culture more than a corporate property can.
1. Rosewood Beijing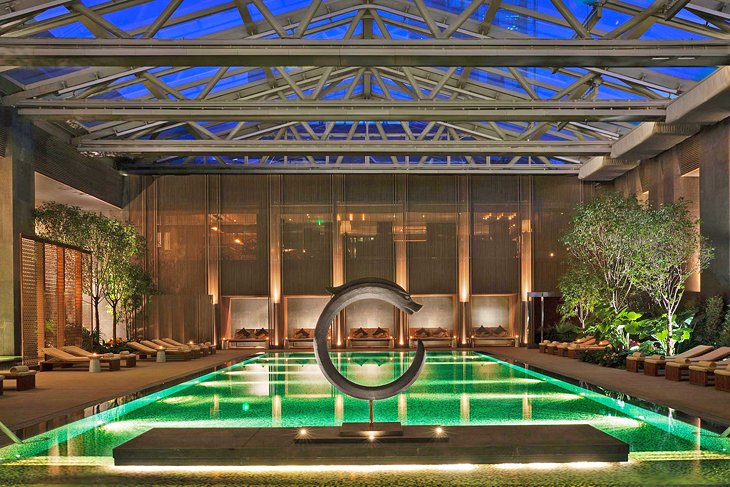 The Rosewood has a spa, which is connected to a full gym with a sauna and steam room. There's an indoor pool and a yoga studio with regular classes. Dining options include a French bistro, a very popular hot pot restaurant, a modern Northern Chinese restaurant, a Cantonese restaurant (with great dim sum), and a tapas bar with live music.
2. Beijing Jianguo Hotel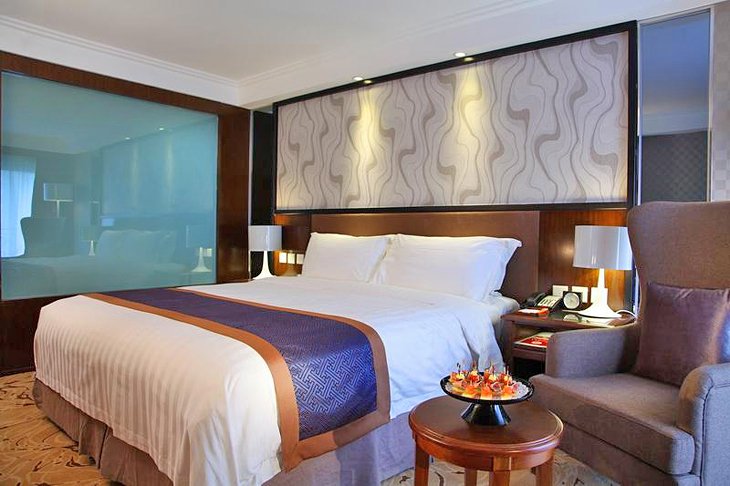 3. The Bvlgari Hotel Beijing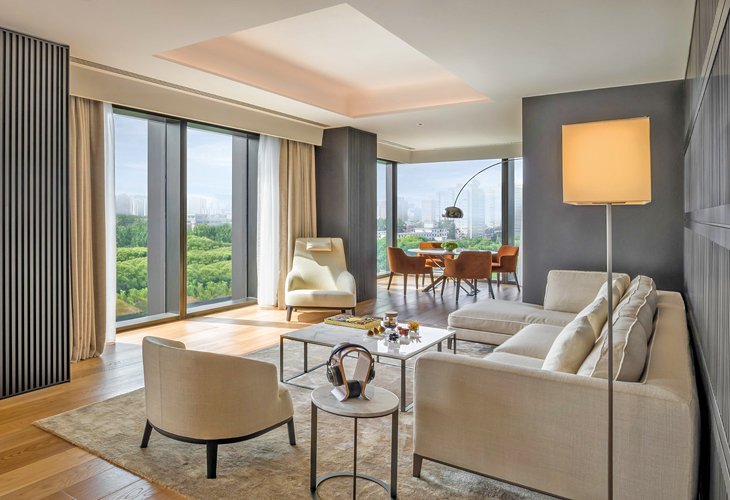 4. Cours et Pavillons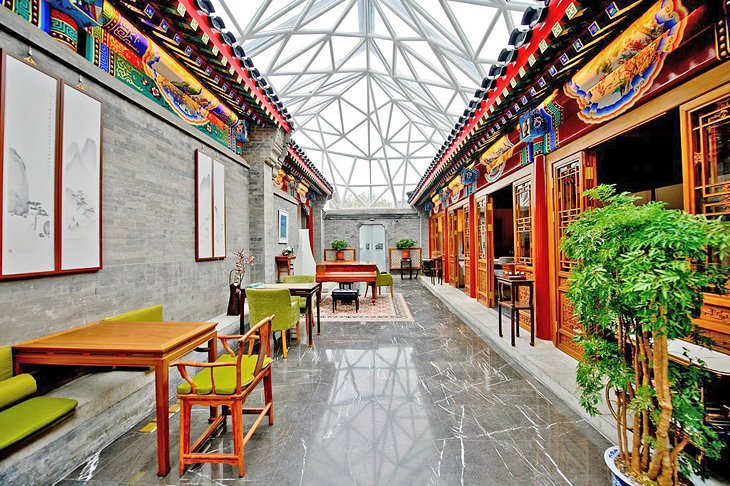 5. PuXuan Hotel and Spa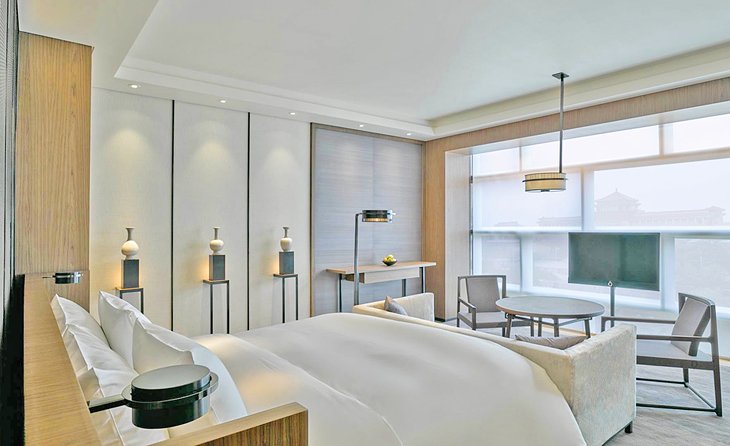 There are only 116 rooms, and they feature natural finishes and textures like wood and leather. All are light-filled. Additional touches like electronic lighting, 500-thread-count linens, and an integrated high fidelity audio-video system add to the luxurious experience of staying at the PuXuan.
Rive Gauche is the hotel's modern French brasserie, and Fu Chun Ju is its Chinese/Cantonese restaurant. Breakfast and food throughout the day is also served in the spacious lobby. The hotel also has a formal tea room where tea tastings, ceremonies, and workshops are offered.
Best Airport Hotels in Beijing
Beijing's PEK airport serves as a transit point for many passengers flying on to other Asian cities. Sometimes a long layover, an early departure, or a late arrival make a stay at one of the city's airport hotels a good idea.
1. Hilton Beijing Capital Airport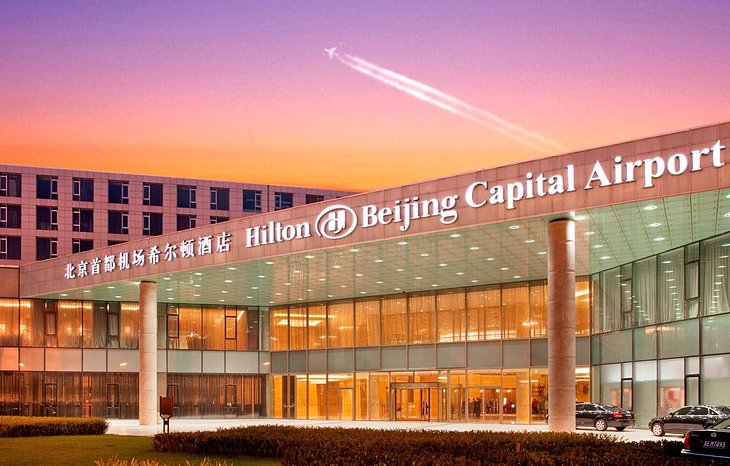 2. Cordis, Beijing Capital Airport by Langham Hospitality Group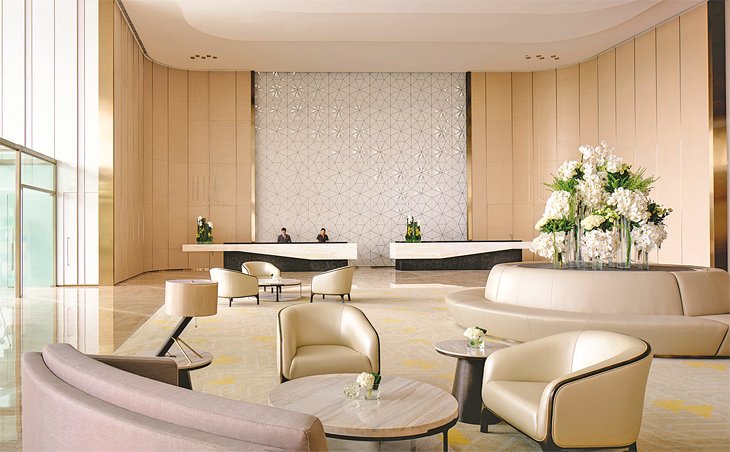 The public spaces and the 262 rooms and suites have a light, ultra-modern, minimalist style with a lot of white surfaces. The rooms have Langham's signature Dream Beds and other goodies like big TCL smart LED TVs, a pillow menu, and iHome Bluetooth music players. Bathrooms are luxurious with separate bathtubs and rain showers.
Best Hotels near the Forbidden City
Formerly the royal palace compound accessible only to the Emperor and his court, the Forbidden City is probably Beijing's most popular tourist attraction. There are many hotels near the Forbidden City and in the adjacent Wangfujing District.
1. Sunworld Hotel Beijing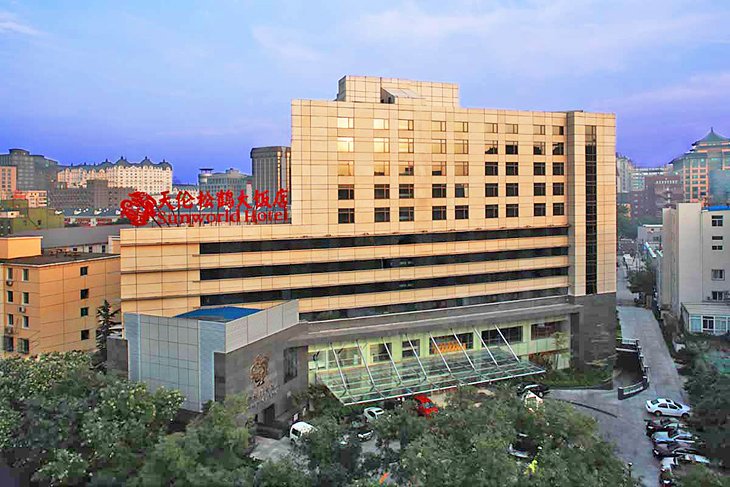 2. Ascott Raffles City Beijing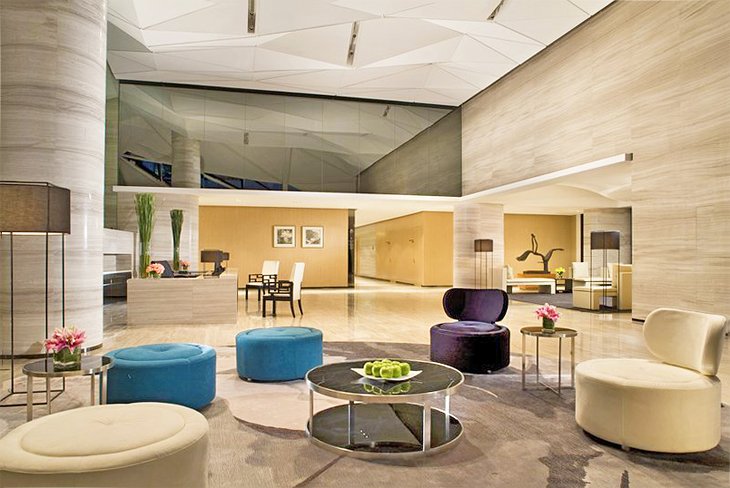 3. Mandarin Oriental Wangfujing, Beijing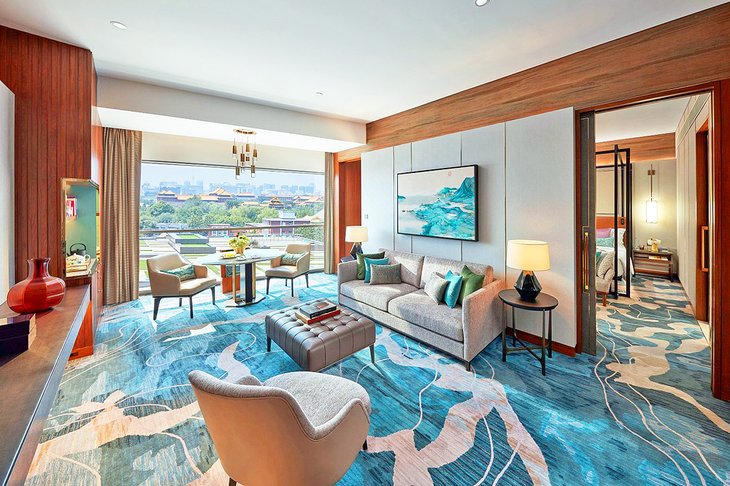 The decor is modern, with imperial Chinese accents. The swirling blue and white carpet, which matches a piece of art in one of the suites, is an example of the lavish look throughout. Spa bathrooms with soaking tubs are also swanky.
The hotel is located at the top of the WF Central retail and lifestyle center, where you can grab dinner or some designer duds. It is family friendly and also welcomes dogs. Amenities include an indoor swimming pool, a hot tub, sauna, and a fitness center.