Wyoming Travel Guide
Visitors are attracted to the national parks of Wyoming (Yellowstone, Grand Teton) and the lure of the Wild West. Outdoor recreation such as hiking, camping and wildlife viewing can be found from the grasslands of Wyoming to the mountains. Pioneer history can be discovered in Cheyenne, Douglas and Laramie.
Attractions in Popular Destinations
More Destinations and Attractions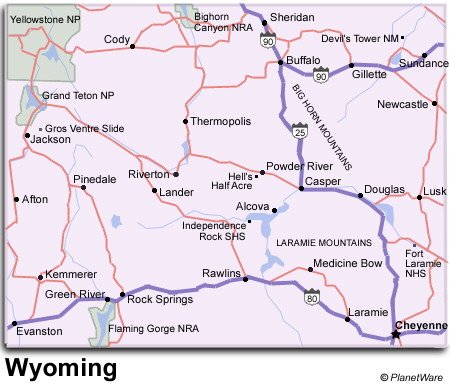 Wyoming Map
Want to use this map on your web site?
Copy and Paste the code below: