Surroundings, Balikesir
Related Attractions
Balya, Turkey
In earlier days this mining town, situated about 50km/30mi northwest of Balikesir, was known as Pazarköy or Balya Maden. The fort in the Kadiköy district possibly dates from Roman or perhaps Byzantine times. In the HIsar (Fortress) district there is a thermal bath fed by hot springs (50°C/122°F).5km/3mi or so from Balya at Hozluca there is another thermal bath with hot sulfur and carbon springs (80°C/176°F), beneficial to those with rheumatism and skin complaints. The hot springs at Ilica, a little place 26km/16mi northeast of Balya, are the best known of all in the Balya Dag, ranging in temperature from 24°C/75°F to 63°C/145°F.
Bigadic, Turkey
On the east side of Bigadiç's town center is a settlement mound, site of the former Byzantine town of Achyraos (remains of defenses). More of the regions numerous medicinal baths are found at Hisar Köyü, a village about 15km/9mi from Bigadiç. Here the hot springs (19.5°C/°67F-84°C/183°F) contain traces of carbon, sulfur, iron and magnesium sulfate, offering relief from rheumatism and skin complaints.
Pamukçu
Pamukçu, a spa about 18km/11mi south of Balikesir, has sulfur and chlorine springs providing treatment for diabetes as well as rheumatism and chronic intestinal conditions.
Traditional Fairs
Balikesir province and immediately adjoining areas are now virtually the only part of Turkey where traditional panayir (fairs) still take place - of great interest from a socio-historical point of view. The fairs include:Kepsut, Balya, Balya-Ilica, Dursunbey, Bigadiç, Savastepe, and Ivrindi.
Sindirgi Hisaralan, Turkey
The village of Emendere (Ilicali), known for its radio-active hot springs, lies about 8km/5mi southeast of the district town of Sindirgi. Another spa, with springs between 84°C/183°F and 96°C/204°F, is found 35km/22mi further east, near the village of Hisaralan Kalesi. This village and the nearby fort (Hisaralan Kalesi) are on a site identified as that of Daskylcion, an ancient Persian settlement.
Map of Balikesir Attractions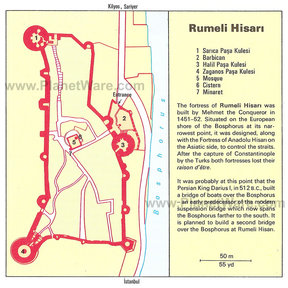 Balikesir Map
Popular Destinations Nearby