Versailles Tourist Attractions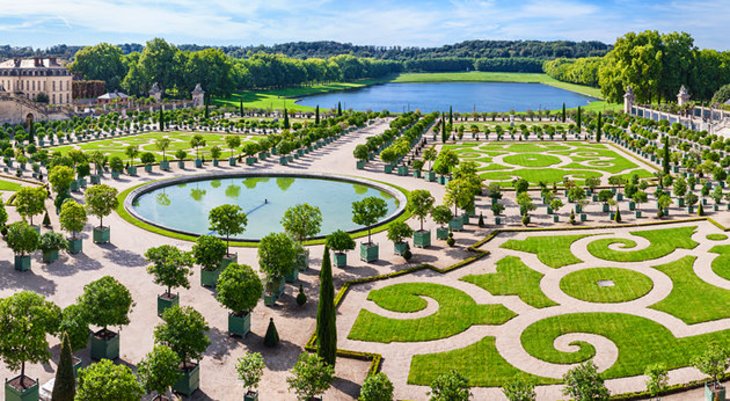 Versailles
Versailles (pop.
Château de Versailles
Château de Versailles was built for Louis XIV, who turned this once small hunting lodge into a palace. It was later expanded, and in all some 36,000 men were employed in the building of Versailles.
Versailles Park
Versailles Park covers over 800 hectares. It was created by André Le Nôtre and is the pinnacle of French landscaping of the 17th C. The gardens feature strong geometric forms, an expression of dominance over nature.
Désert de Rez
Between Paris and Versailles, on the edge of the Forest of Marly, is the Désert de Rez, covering an area of some 40 ha/100 ac. As originally laid out in the latter part of the 18th C this park was the realization of a dream by a certain Monsieur de Monville, who desired to create a philosopher's park in which those walking in it would be stimulated to reflections either cheerful or elegiac. He had his architect, Le Rouge, build up low hills, divert streams and plant rare plants and shade-giving trees, and after six years' work he saw his dream realized in 1780. Since then nature has reclaimed its own, but the Désert de Rez is still a jewel among Paris's parks.
Address: 6 allée Frederic Passy, F-78240 Chambourcy, France
Arboretum de Chevrèloup
Originally the location of Louis XV's deer park, this arboretum now houses a wide variety of hardy trees.
Address: 30, route de Versailles, F-78150 Le Chesnay, France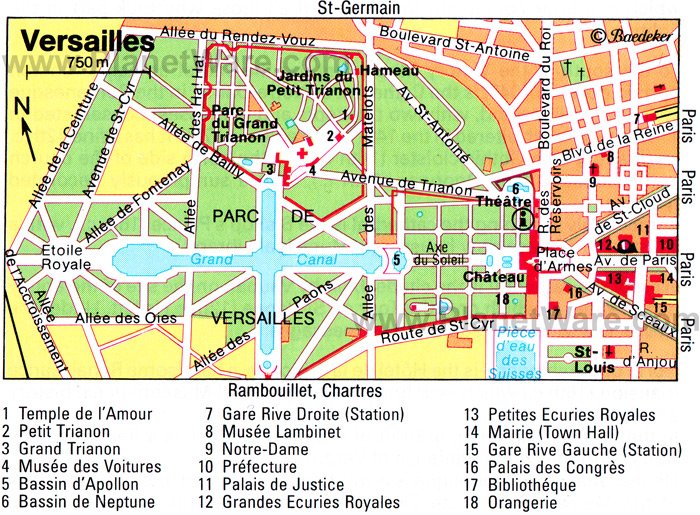 Versailles Map - Attractions
Popular Pages
Destinations
popular right now