Toronto Tourist Attractions
Toronto (Indian for "meeting place"), capital of the Canadian province of Ontario and the country's leading industrial metropolis, stands on the north-west shore of Lake Ontario.
ENLARGE MAP
PRINT MAP
EMBED < >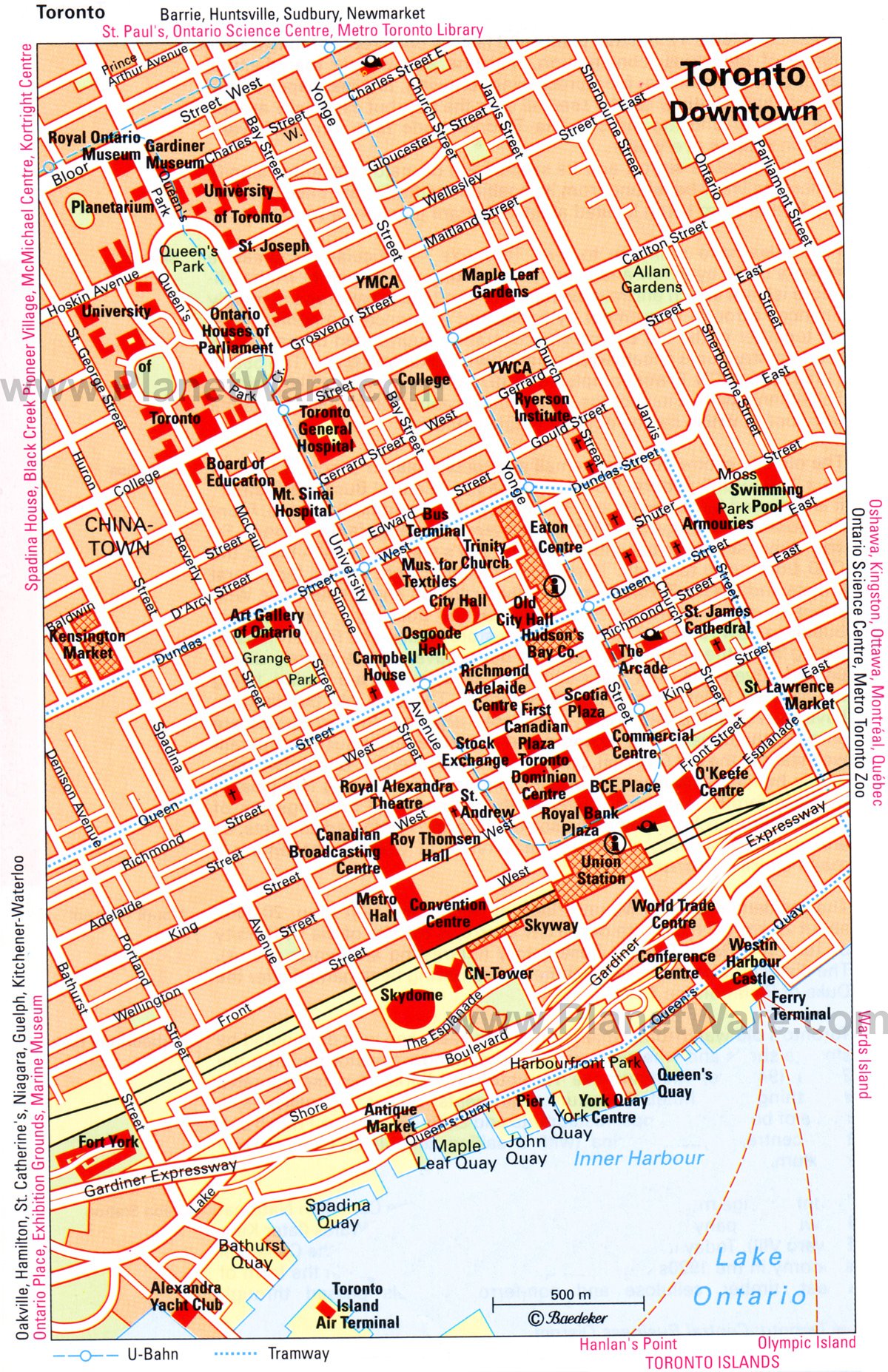 Toronto Map - Attractions
Distillery District

Toronto's Distillery District is a restored historic area that has been turned into a trendy entertainment and shopping district. Visitors will find unique boutiques, galleries, artists studios and restaurants here. The Distillery District also hosts a variety of entertainment events and is home to the Young Centre for the Performing Arts, Soulpepper Theatre Company, George Brown's Theatre School, Dancemakers, Nightwood Theatre and Tapestry Opera.
Address:
55 Mill Street, Building #58 suite 200, Toronto, ON M5A3C4, Canada