Osaka Tourist Attractions
Osaka, chief town of a prefecture and Japan's second largest city, lies on the south coast of western Honshu, at the point where the River Yodo flows into the wide sweep of Osake Bay, which opens out into the Pacific.
Osaka Castle
The original castle was built by Toyotomi Hideyoshi; completed in 1586 after three years' building; it was then the largest castle in Japan. Almost all Hideyoshi's military commanders were required to contribute to stones for its construction; the largest of these is the stone known as the Higo-ishi, near the south entrance (19ft/ 5.9m high, 48ft/ 14.5m long), brought by the celebrated General Kato Kiyomasa (1562-1611) from the island of Shodo. After Hideyoshi's defeat by the forces of Tokugawa Ieyasu in 1614-15 the castle was destroyed, but it was later rebuilt by the Tokugawa shoguns for reasons of prestige. When the Meiji Restoration ended the Shogunate, the castle was burned down by the retreating Tokugawa forces. The present buildings, in reinforced concrete, are a reconstruction of 1931.The five-story main tower of Keep (138ft/ 42m high), standing on a stone base 46ft/ 14m high, contains exhibitions on the history of the castle and the city. From the upper floors there are extensive views.In the park are the Municipal Museum (history and culture) and the Hokoku Shrine, dedicated to Hideyoshi and his family.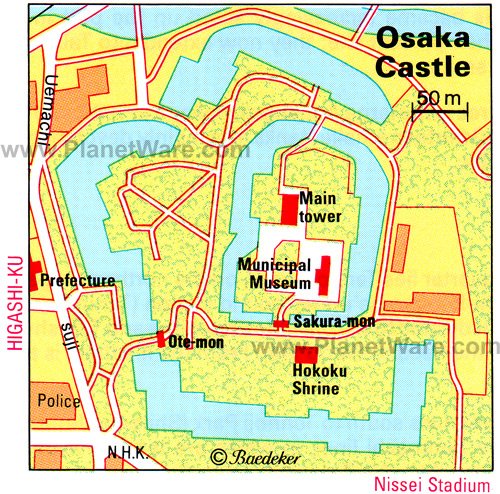 Osaka Castle Map
Want to use this map on your web site?
Copy and Paste the code below: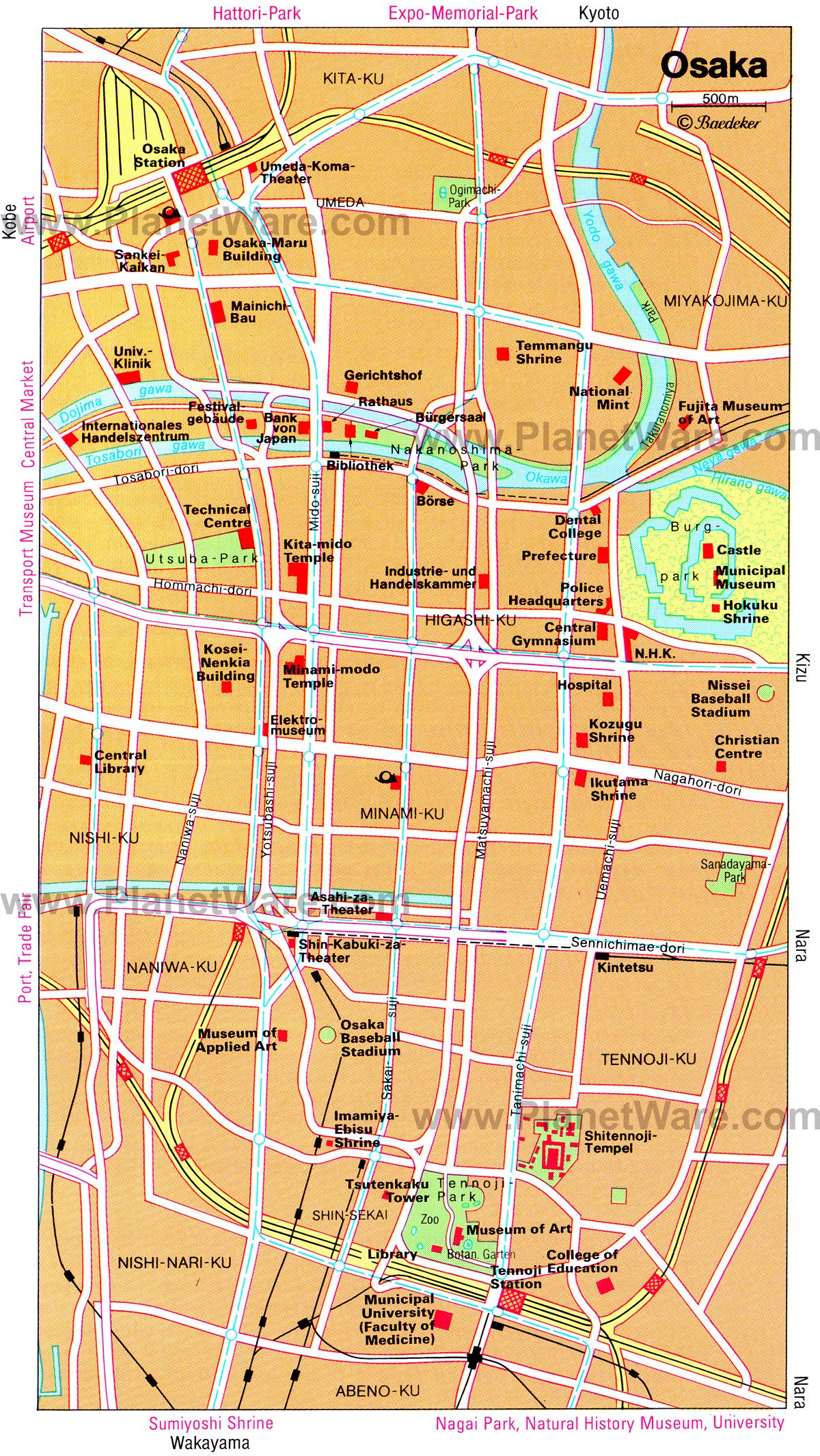 Osaka Map - Attractions
Want to use this map on your web site?
Copy and Paste the code below:
Popular Pages
Destinations
popular right now