14 Top-Rated Tourist Attractions in Louisville
The largest city in Kentucky, Louisville, was founded on the Ohio River in 1778 and named in honor of the French King Louis XVI. The downtown area has the largest collection of cast-iron buildings outside New York. Sports fans will enjoy the Kentucky Derby Museum, the Louisville Slugger Museum, and the Muhammad Ali Center.
1 Kentucky Derby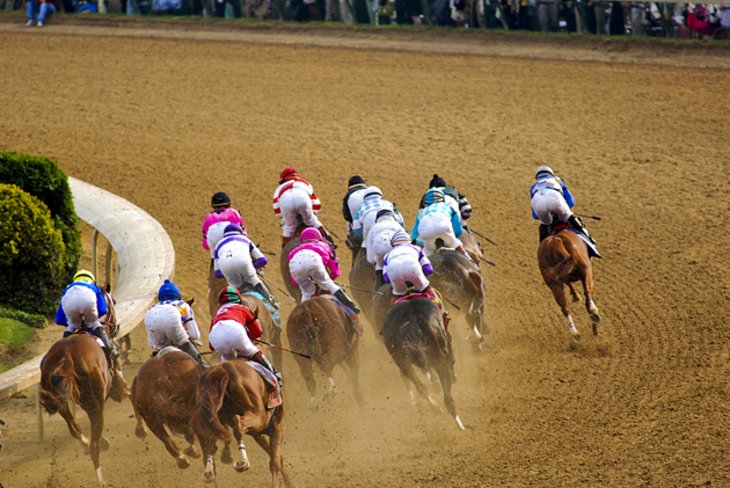 Kentucky Derby
View slideshow
The Kentucky Derby has been held annually since 1875 on the first Sunday in May, in the exclusive suburb of Churchill Downs. This horse race is one of the most famous and has one of the highest purses in the world. To learn more about this race visit the Kentucky Derby Museum.
Kentucky Derby Museum
Exhibits at the Kentucky Derby Museum include racing artifacts, interactive displays and fine art. Trophies, photographs, riding silks and commemorative Derby glasses are also on display. The museum highlights Thoroughbred racing and the Kentucky Derby.
2 Louisville Slugger Museum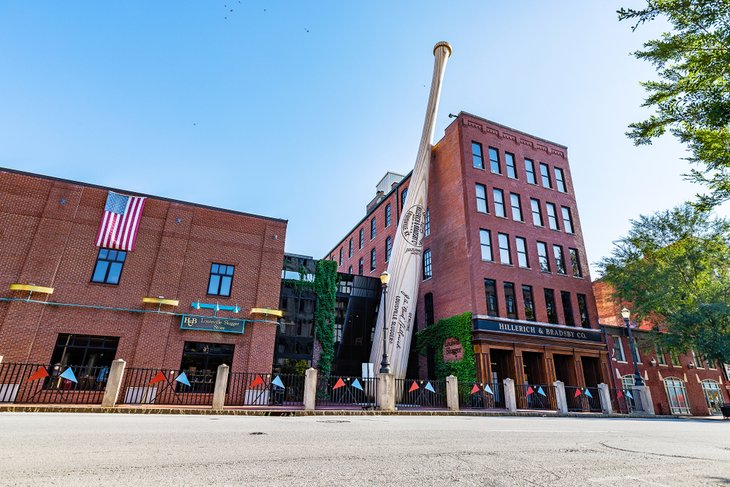 Louisville Slugger Museum Lou & Traci plus
The Louisville Slugger Museum is located at the manufacturing plant and headquarters of this famous company. A 120-foot steel baseball bat rests against the wall of the building. Visitors can watch bats being produced on the guided tour.
Address:
800 West Main Street, Louisville, KY 40202-2620, United States
3 Muhammad Ali Center
Muhammad Ali Center sashafatcat
The Muhammad Ali Center provides an international education and cultural center that is inspired by the ideals of its founder Muhammad Ali. The Ali Center features captivating exhibits and multi-media presentations, a five-screen orientation theater film, historic Civil Rights era media footage, video-on-demand of Ali's fights, interactive boxing fun, two changing exhibit galleries, the Children's Hope and Dream wall, meeting and event space, a retail store and more.
Address:
144 North 6th Street
4 Cave Hill Cemetery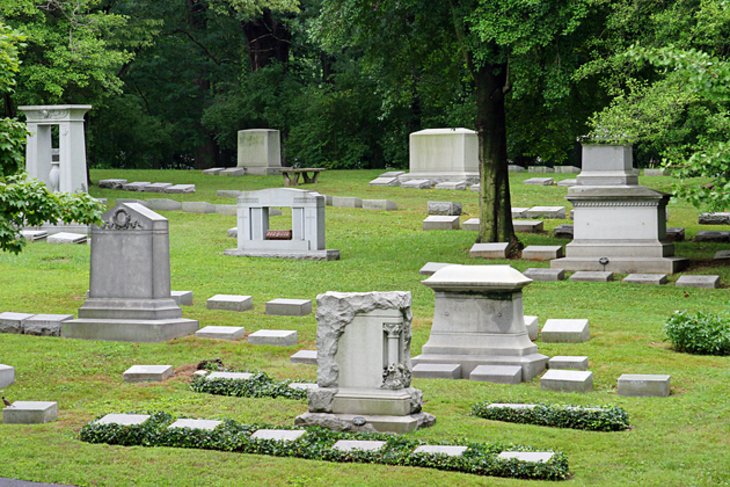 Cave Hill Cemetery
The Cave Hill Cemetery in Louisville began in 1848 and is both a cemetery and botanical garden including over 280 labeled tree species. The grounds have benches, lakes, fountains, and monuments.There are guided walking tours available at various times throughout the year.
Address:
701 Baxter Avenue, Louisville, KY 40204, United States
5 Frazier History Museum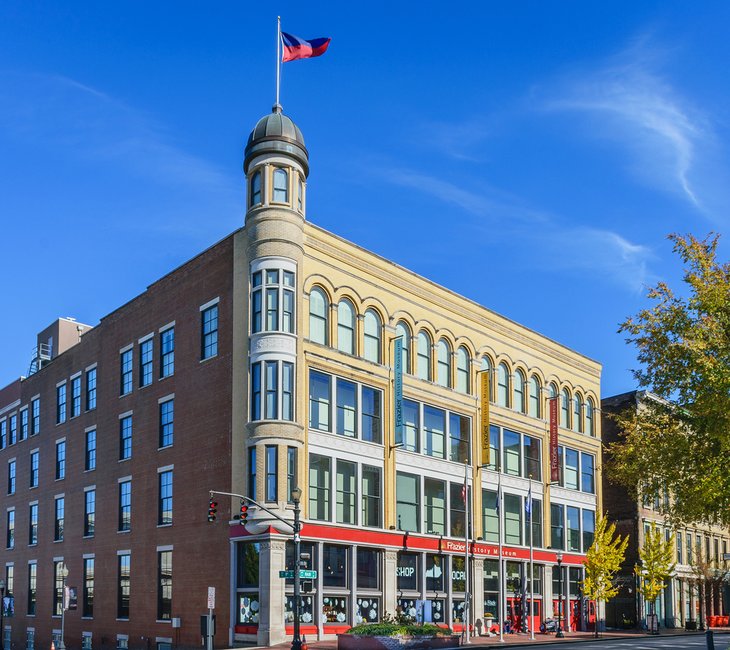 Frazier History Museum Scott Heath
The Frazier History Museum, in collaboration with the Royal Armouries, holds in trust a world-renowned collection of arms, armor and related historical artifacts. Some of the notable items on display include the ceremonial sword of Founding Father Josiah Bartlett, the family bible of Daniel Boone, the bow attributed to Apache warrior Geronimo, and the ivory-handled Colt pistols of General George Armstrong Custer.
6 Locust Grove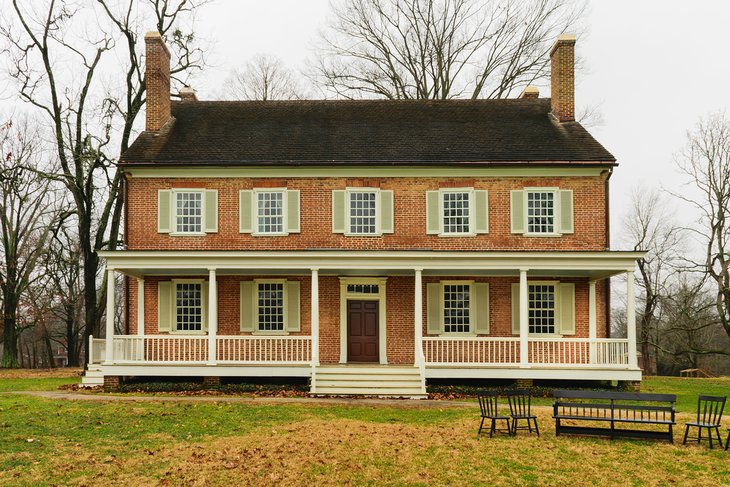 Locust Grove stlbites.com
Locust Grove is located on 55 acres of the original 694.5-acre farm established by William and Lucy Clark Croghan in 1790. Three U.S. Presidents, Monroe, Jackson and Taylor, were just a few of the distinguished visitors at the farm. It was a stopping point for famed explorers, Meriwether Lewis and William Clark. The mansion has been restored and furnished to its original appearance and is open to the public.
Address:
561 Blankenbaker Lane, Louisville, KY 40207-1168, United States
7 Conrad-Caldwell House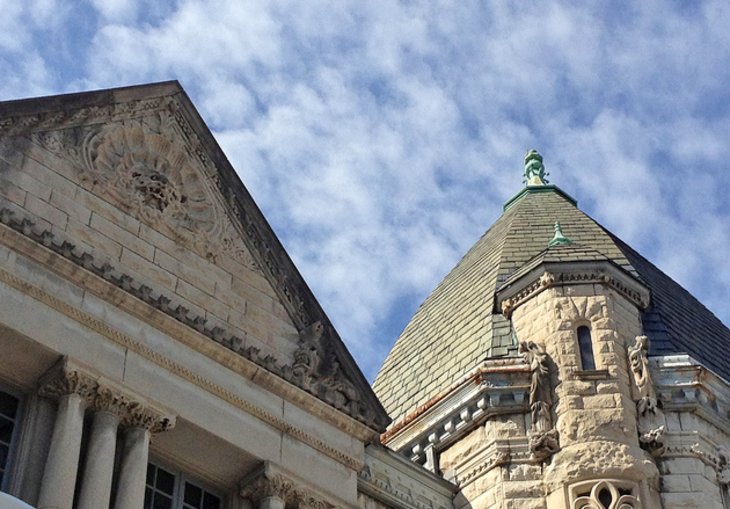 Conrad-Caldwell House Zepfanman.com
Designed as a Richardsonian Romanesque mansion, the Conrad-Caldwell House was built for Theophilus Conrad, a Frenchman who made his fortune in the tanning business. Built in the 1890s the house features gargoyles, swags, massive arches and fleur-de-lis on the outside. The inside of the house features woodwork, stained glass and impressive fixtures.
Address:
1402 St James Court
8 Louisville Zoo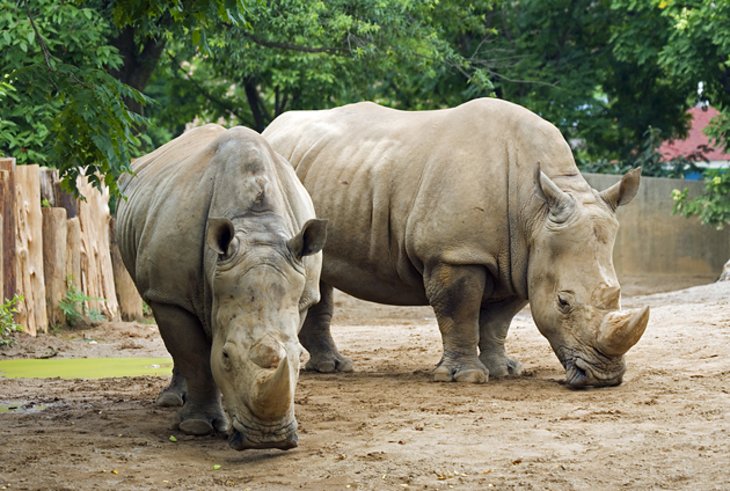 Louisville Zoo
View slideshow
The Louisville Zoo features more than 1,300 exotic animals including gorillas, lions, tigers, polar bears, penguins, and birds in their natural indoor and outdoor habitats. The zoo is spread out over 134 acres, with creative and award winning exhibits.
Address:
1100 Trevilian Way, Louisville, KY 40213-1559, United States
9 Louisville Palace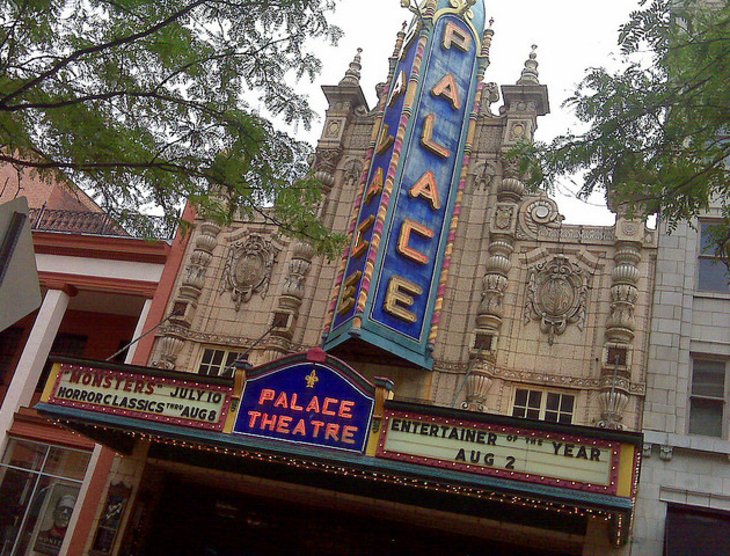 Louisville Palace
The Louisville Palace was designed by John Eberson, a prominent architect who was known for his atmospheric theaters. The Palace opened in 1928 and has been restored to feature the ornate plasterwork and baroque decor. The theatre hosts a variety of live entertainment.
Address:
625 S 4th Street
10 Speed Art Museum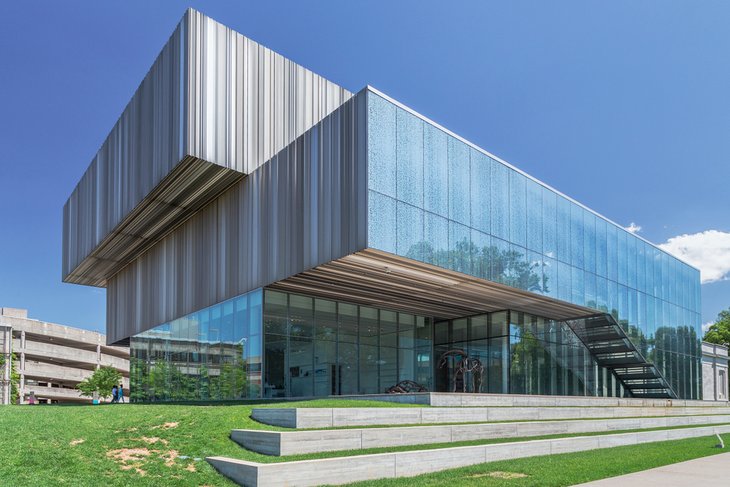 Speed Art Museum vincelaconte
The Speed Art Museum, established in 1927, underwent changes in 2013 with a major addition to the building. It is one of Louisville's most popular museums. The collections include 17th C Dutch and Flemish painting; 18th C French art; Renaissance and Baroque tapestries; and American painting and sculpture.
Address:
2035 South Third Street, Louisville, KY 40208-1812, United States
11 Farmington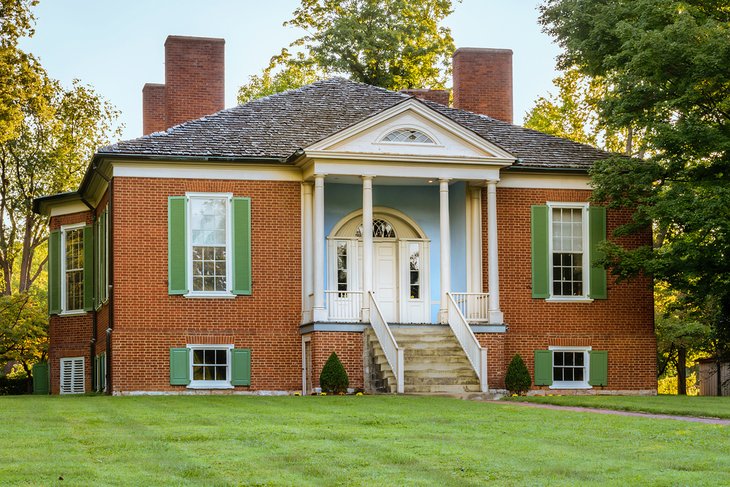 Farmington jimbowen0306
View slideshow
Farmington is a restored brick Federalist style mansion. It was the childhood home of Joshua Fry Speed who was considered to be Lincoln's closest friend. The house was built in 1810 with plans from Thomas Jefferson.
Address:
3033 Bardstown Road, Louisville, KY 40205-3019, United States
12 Kentucky Science Center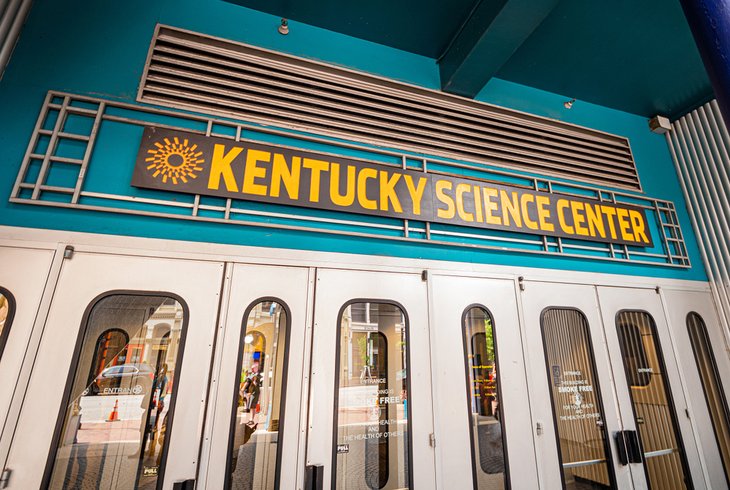 Kentucky Science Center pmorgan67
The Louisville Science Center is housed in a restored 19th C warehouse with hands-on exhibits and an IMAX theater. Displays are intended for all ages, making it a great facility for children.
Address:
727 West Main Street, Louisville, KY 40202-2633, United States
13 Kentucky Museum of Art and Craft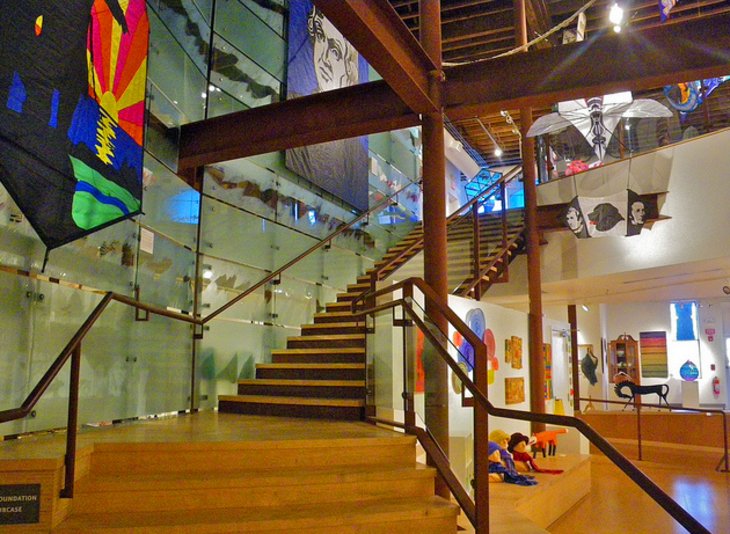 Kentucky Museum of Art and Craft PunkToad
The Kentucky Museum of Art and Craft hosts changing exhibitions throughout the year in three galleries. The work of approximately 200 artists are displayed, featuring work in in everything from folk art to furniture.
Address:
715 West Main Street, Louisville, KY 40202, United States
14 Thomas Edison House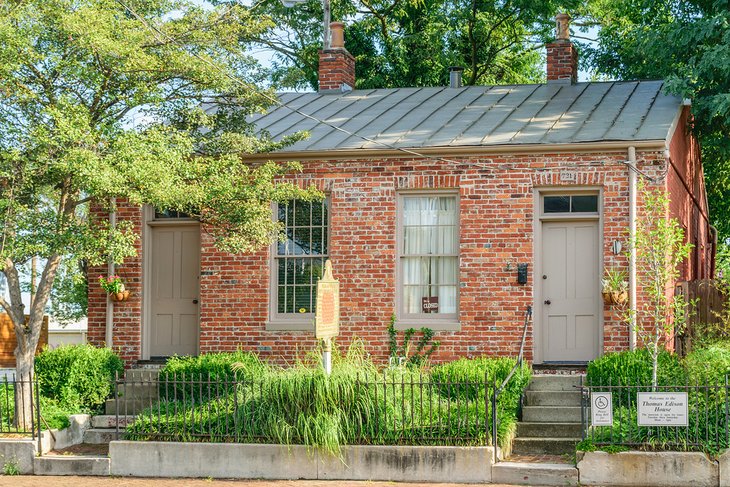 Thomas Edison House HelloLouisville
The Thomas Edison House was home to the inventor during his brief stay as a telegrapher after the Civil War. Some of Edison's inventions are on display.
Address:
729 East Washington Street, Louisville, KY 40202-1050, United States