12 Top-Rated Tourist Attractions in Hull
The maritime city of Kingston-Upon-Hull, usually known simply as Hull, lies on the north bank of the Humber, a tidal estuary that cuts through East Yorkshire from the North Sea. While the city doesn't have a cathedral, the Holy Trinity Church is a noted site dating back to the 14th century. It's also home to the Museum Quarter and its many sightseeing opportunities, including Wilberforce House, The Hull and East Riding Museum, and the Maritime Museum. Hull is university town and popular cultural destination, having been selected as the UK City of Culture for 2017.
The town was founded in 1292 by Edward I as "Wyke-upon-Hull" on both banks of the little River Hull, which flows into the Humber here. The town was fortified after receiving its royal charter in 1299 and remains an important port and busy commercial center for the region.
1 Hull Maritime Museum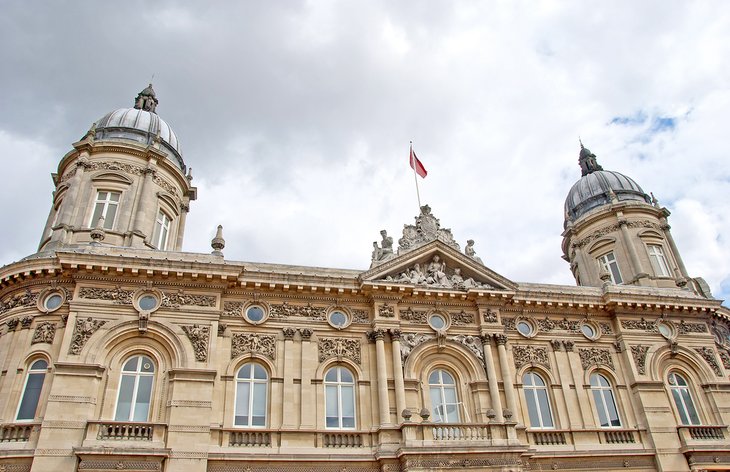 Located in the former Dock Offices, the Hull Maritime Museum explores the city's seafaring heritage through models, paintings and fishing equipment. Its exhibits extend from the Bronze Age to the present day, and include the city's Arctic whaling heritage, the North Sea fishing industry and maritime trade.
Other marine heritage sites to visit include Hull's last sidewinder trawler, the Arctic Corsair, as well as the Spurn Lightship. Be sure to spend time exploring the city's historic harbor area, which in the Middle Ages stretched between the Drypool Bridge and the Humber. Today, elegant yachts dock in the marina in the former Humber and Railway Dock and at Princes Quay.
Location: Queen Victoria Square, Hull
2 Ferens Art Gallery
The Ferens Art Gallery includes works by Frans Hals, Canaletto and Constable, together with William Hogarth and Henry Moore. Also on display are permanent collections of marine paintings, as well as modern art. If travelling with kids, be sure to spend time in the Children's Gallery where younger visitors can create their own masterpiece.
Location: Queen Victoria Square, Hull
3 Trinity House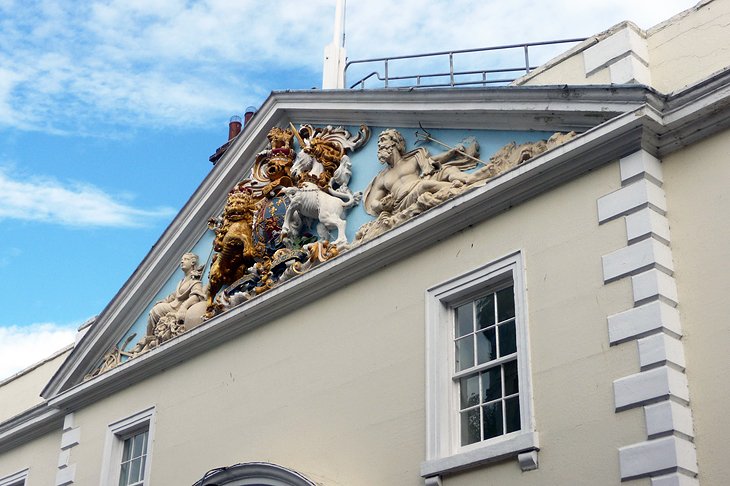 Whitefriargate leads to the oldest part of Hull and Trinity House, founded in 1369 for the care of sick or needy seamen. From 1456 it was their guild house, and in 1787 the world's first naval school was founded here.
While very much a "working" building, it's well worth including on your Hull sightseeing list due to its numerous artifacts and memorabilia, as well as for a chance to see the students in their traditional 18th century naval uniforms.
Location: Trinity House Lane, Hull
4 Holy Trinity Church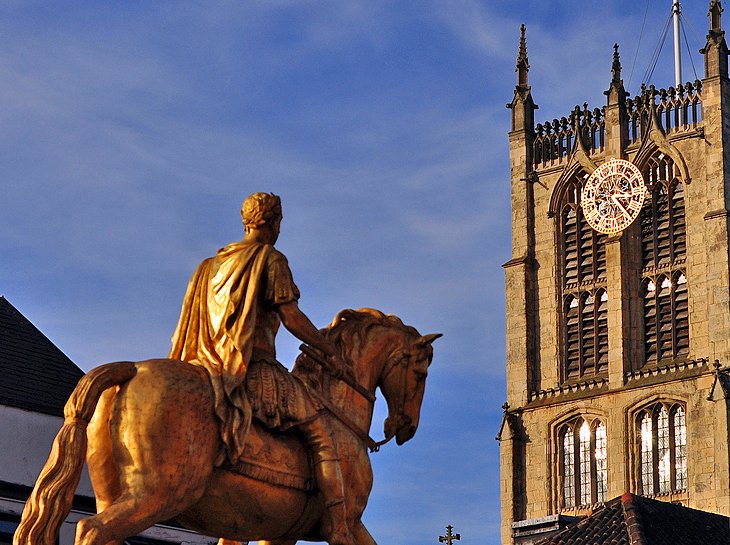 Located in historic Hull Market Place, Holy Trinity Church is (so says the Guinness Book of Records) the largest parish church in the country and can accommodate a congregation of over 2,200. It's noted for its Decorated and Perpendicular styles, as well as its very fine tower and richly decorated Gothic style windows.
Location: Market Place, Hull
5 Hands on History Museum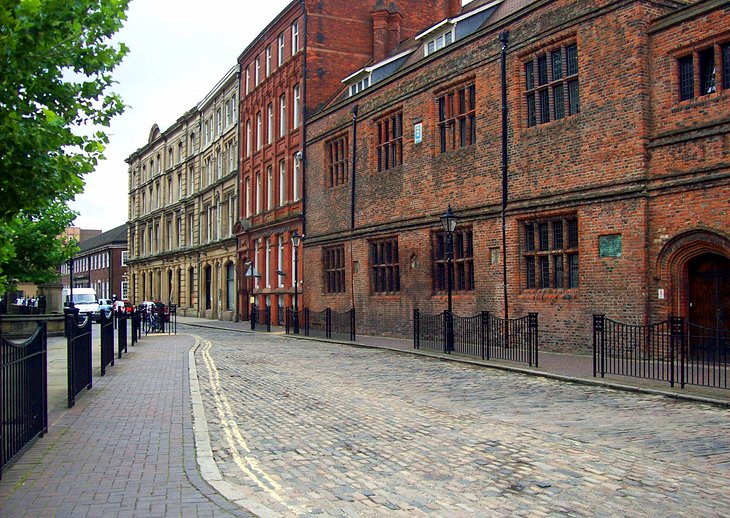 Located in the Elizabethan Old Grammar School (1583) southwest of Holy Trinity Church, this fun interactive museum houses the fascinating history of Hull and its people. Exhibits include a glimpse into Victorian times, the Story of Hull and the Egyptian Gallery, home to a 2,600-year-old mummy and unique replicas of King Tutankhamun's treasures. Among the school's famous pupils were William Wilberforce (1759-1833), one of the most vigorous opponents of the slave trade and MP for Hull and Yorkshire for many years.
Also worth a visit is the Streetlife Museum of Transport with its exhibits and collections covering 200 years of transportation in Hull. Visitors can even journey on a vintage tram along a 1940s era high street and enjoy a fun horse-drawn carriage ride.
Location: South Church Side, Hull
6 Wilberforce House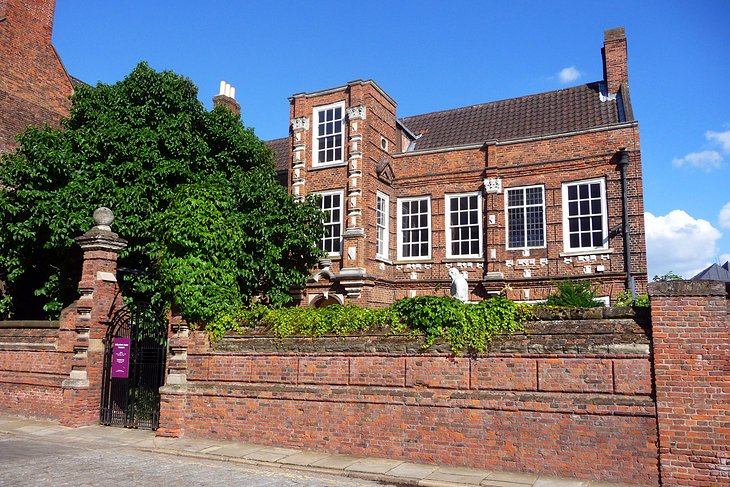 No. 25 High Street is the birthplace of William Wilberforce and now a museum with interesting exhibits from the 18th and 19th centuries. Wilberforce was famous in his opposition to slavery, and the museum tells the story of the trans-Atlantic slave trade through to its abolition.
While sightseeing in the area, be sure to visit Nos. 23 and 24, two Georgian houses with fine examples of period furniture. Another wonderful old home to visit is Maister House, a former merchant's home built in 1744 in late-Renaissance style with a Palladian style facade and beautiful wrought-iron banister. Also on the High Street is Blaydes House (No. 6), another restored merchant property from the same period.
Address: 25 High St, Hull
7 The Hull and East Riding Museum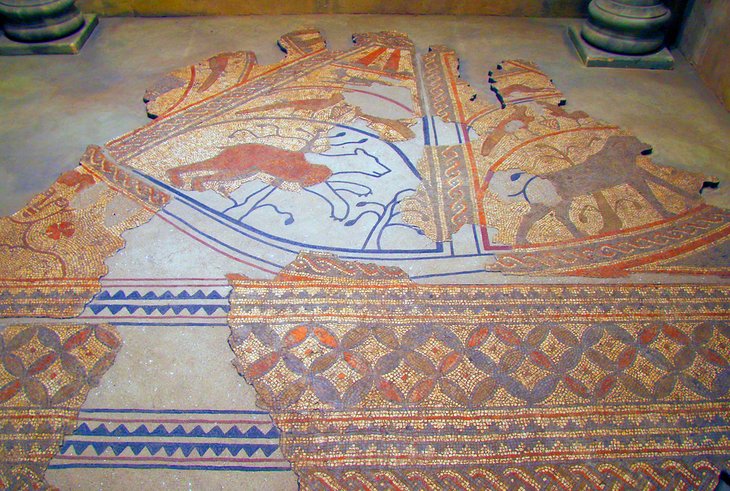 The Hull and East Riding Museum tells the story of the region from its geological origins in the Cretaceous period to its settlement some 10,000 years ago. Fascinating exhibits include the Hasholme Logboat, a late Iron Age vessel dating from about 400 BC, as well as Celtic prehistoric displays (including the fantastic Mortimer collection), Roman mosaics, and the Anglo-Saxon artifacts.
Address: 36 High St, Hull
8 Humber Bridge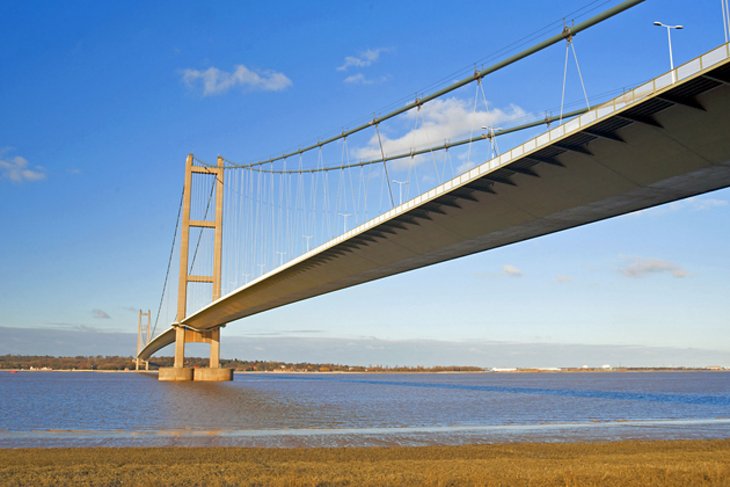 The Humber Bridge opened in 1981 and has gained acclaim for its harmonious blend of technology and aesthetics. At 4,954 ft end to end, it's the longest suspension bridge in the world without supporting columns, and offers superb views across the Humber.
While there, explore the Viking Way, a 140-mile long walking trail that begins at the bridge and heads off into the Lincolnshire Woods and ends in Oakham, in Leicestershire (there's also a 17 mile extension near Woolsthorpe, leading to Melton Mowbray). Also worth checking out is the Tidal Surge Barrier, used to protect the old city from high waters.
Location: Ferriby Rd, Hessle, East Yorkshire
9 East Park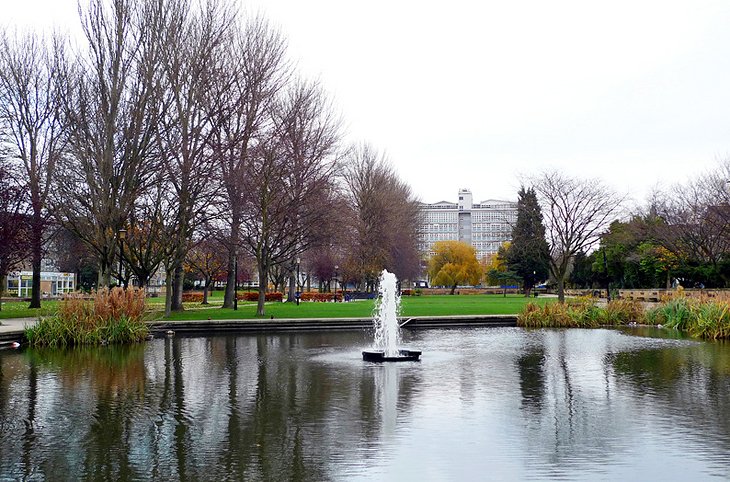 Hull's largest open space, East Park, features an animal compound with deer, wallabies, rheas and peacocks, as well as a variety of native Australian birds. Opened in 1887 to celebrate Queen Victoria's Golden Jubilee, this Grade II listed park is a vibrant green space encompassing some 130 acres of parkland. Also well worth a visit is nearby Queens Gardens with its lovely floral displays, fountains and ponds.
Location: Holderness Rd, Hull
10 The Deep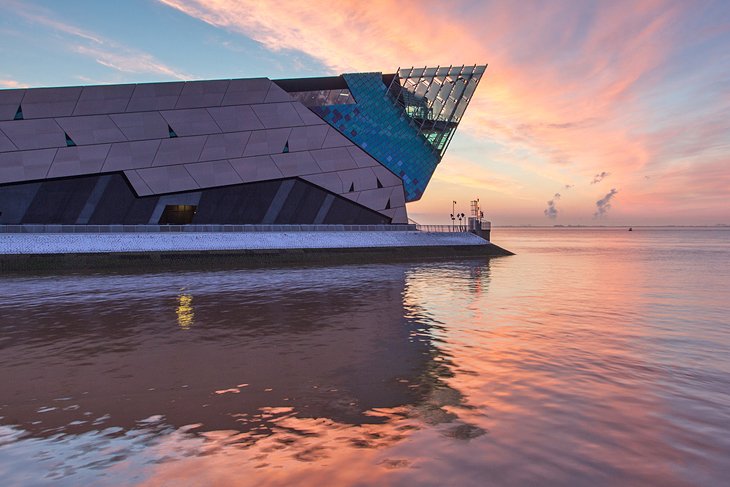 The Deep is a boldly designed "submarium" with a main tank that reaches down some 33 ft, making it the deepest such aquarium in Europe. Equally unique is its spectacular glass elevator and walking tunnel and their superb viewing opportunities of the aquarium's 6,500 fish, including sharks and rays. The Deep offers a unique blend of marine life, interactive displays and audio-visual presentations telling the story of the world's oceans. Be sure to catch the always-exciting fish feedings.
11 University Art Collection
The University of Hull Art Collection, while small, has many outstanding paintings, sculptures and drawings produced in Britain between 1890 and 1940. Featured artists include Walter Sickert, Samuel Peploe, Lucien Pissarro, Stanley Spencer, Jacob Epstein and Henry Moore. The university is also the home of the Hull City Archives, Hull Local Studies Library and Hull University Archives
Location: The Middleton Hall, University of Hull, Cottingham Rd, Hull
12 Barton-upon-Humber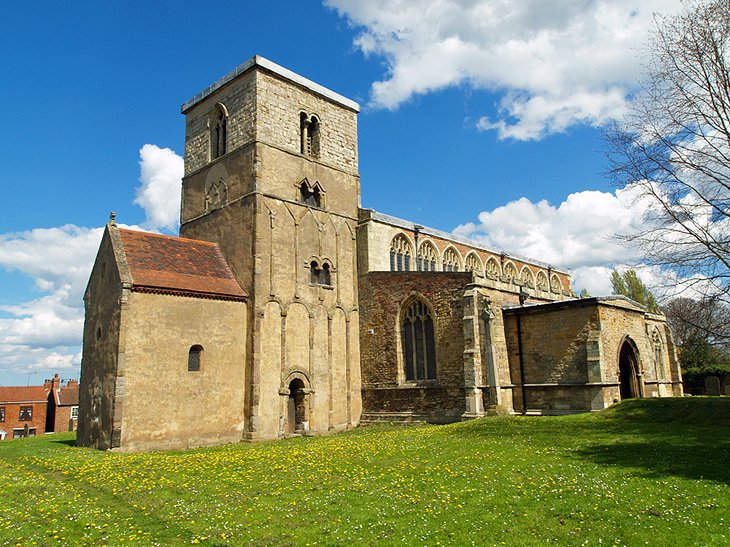 The village of Barton, just 11 miles away on the south side of the Humber (a trip that involves crossing the Humber Bridge), is home to the 1,000 year old St Peter's Church. Its remarkable Anglo-Saxon tower and baptistery have helped make it one of the most studied churches in England. Displays within the church illustrate its prosperity through the ages and include a 10th century carved face of Christ and a carved head of a young Queen Victoria.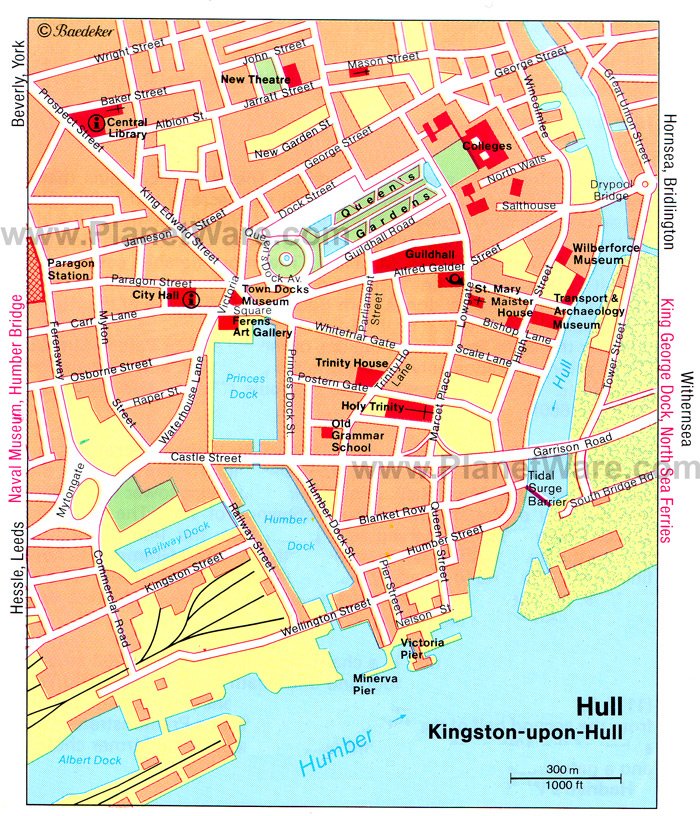 Hull Map - Attractions
Want to use this map on your web site?
Copy and Paste the code below:
More on England