10 Top-Rated Tourist Attractions in Hartford
Hartford, capital of the state of Connecticut, is home to a number of interesting historical sites. In the town are houses once occupied by Mark Twain, who, while living here, wrote "Tom Sawyer", and Harriet Beecher Stowe, author of "Uncle Tom's Cabin". Other features of interest are the Wadsworth Atheneum, the State Library, and the State Capitol building overlooking Bushnell Park.
1 The Mark Twain House & Museum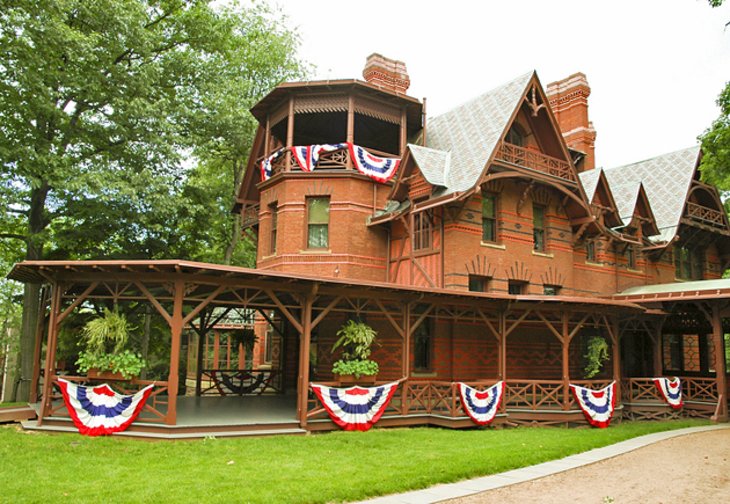 The Mark Twain House & Museum is the site of Twain's Hartford home, where he and his family lived from 1874 to 1891. From here he wrote his most popular works, including Huck Finn and Tom Sawyer. In addition to providing tours of the restored home, the institution offers programs that underscore Twain's legacy.
This Victorian Gothic mansion is a National Historic Landmark.
Address: 351 Farmington Avenue, Hartford, CT 06105-4401, United States
2 Wadsworth Atheneum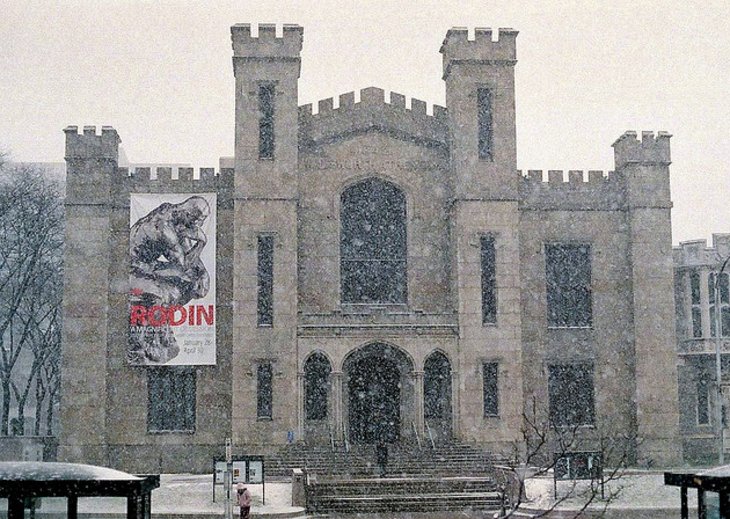 The Wadsworth Atheneum has one of finest American arts collections, particularly works of the Hudson River school. It is the oldest free public museum in the United States and is housed in a Gothic-style building. Major donors have left good collections of Greek and Roman bronzes, Meissen porcelain, early American furniture, decorative arts, and paintings.
Address: 600 Main Street, Hartford, CT 06103-2911, United States
3 Elizabeth Park Rose Gardens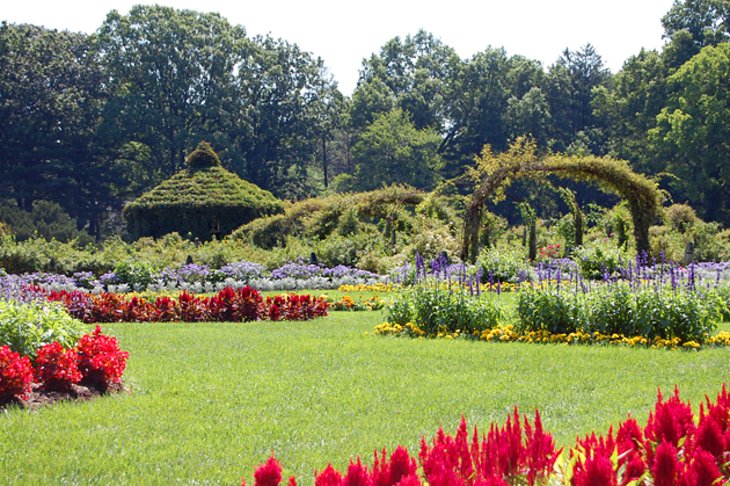 This land was willed to the city of Hartford by Charles H. Pond, who asked that it be used as a horticultural park and that it be named for his wife, Elizabeth. It is listed on the National Register of Historic Places.
The park encompasses 102 acres and contain more than 15,000 plants with 800 varieties of roses. In the winter the park is open for ice skating.
Address: Prospect Avenue and Asylum Avenue
4 Harriet Beecher Stowe Center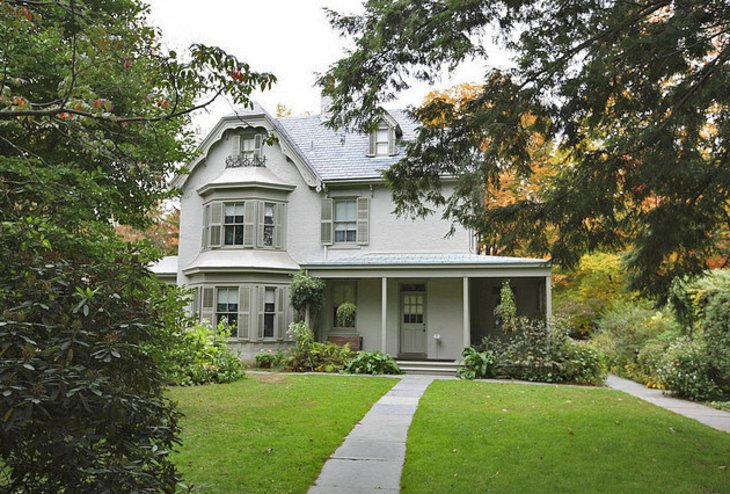 This is the restored house of author Harriet Beecher Stowe. It was built in 1871 and was occupied by the author from 1873 to 1896. The kitchen design is based on the kitchen described in her book "The American Woman's Home". On display are a number of personal items of Mrs. Stowe, including her paintings and furniture.
Address: 77 Forest Street, Hartford, CT 06105, United States
5 State Capitol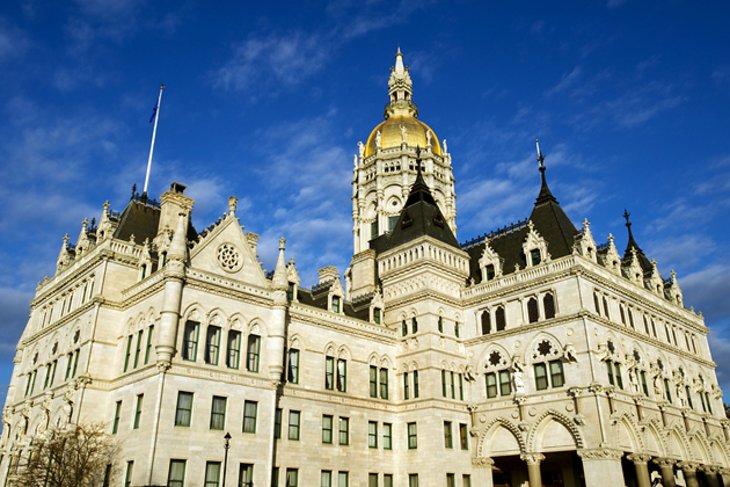 Located on Capitol Hill overlooking Bushnell Memorial Park is the High Victorian Gothic State Capitol, built in 1879. It contains the State Senate Chamber, the Hall of the State House of Representatives and the offices of the Governor, Lieutenant Governor, and Secretary of the State. The building is a National Historic Landmark with many beautiful features, from the inlaid white and red Connecticut and Italian marble floors to the stained glass windows.
Address: 210 Capitol Avenue, Hartford, CT 06106, United States
6 State Library and Supreme Court Building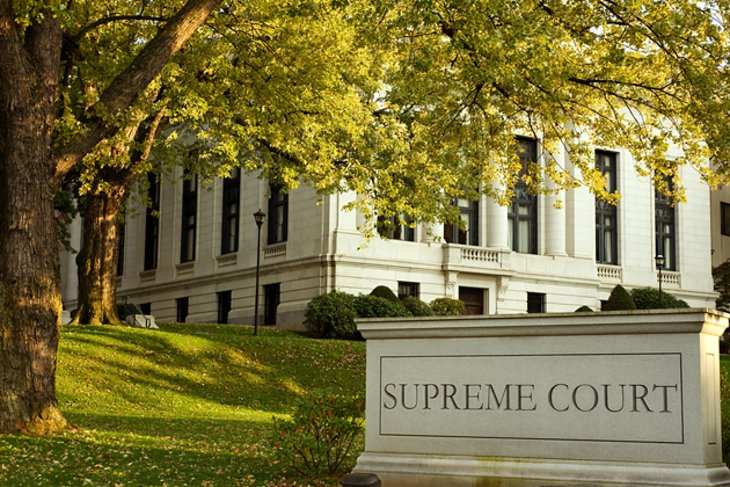 Located within this building are the State Library agency, the State Archives, and the Museum of Connecticut History. The museum contains a collection of firearms, portraits, and other historical items.
Address: 231 Capitol Avenue, Hartford, CT 06106, United States
7 Bushnell Park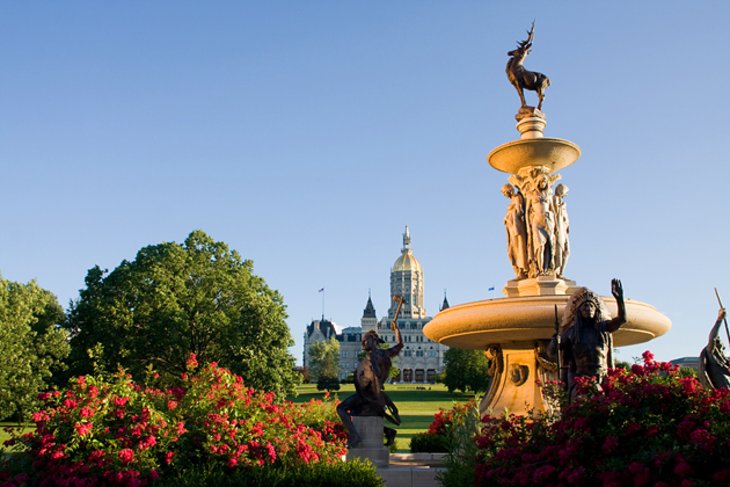 This 37 acre park, located next to the Capitol grounds, is noted for being America's first public park. It contains the Civil War Memorial, the Pump House Gallery, the Israel Putnam statue, and a 1914 Stein and Goldstein carousel.
8 Old State House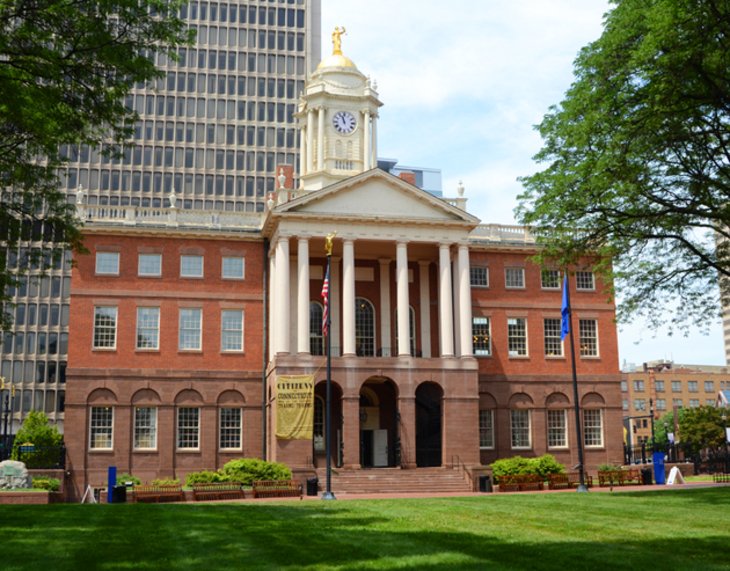 The Old State House is built on the site of the former Hartford Convention and the first Amistad Trail. Built in 1796, this National Historic Landmark is one of the nation's oldest state houses. On display are many interesting exhibits, with paintings and miscellaneous collections. Some have claimed the building is haunted. Guided or self guided tours are available.
Address: 800 Main Street, Hartford, CT 06103-2301, United States
9 Ancient Burying Ground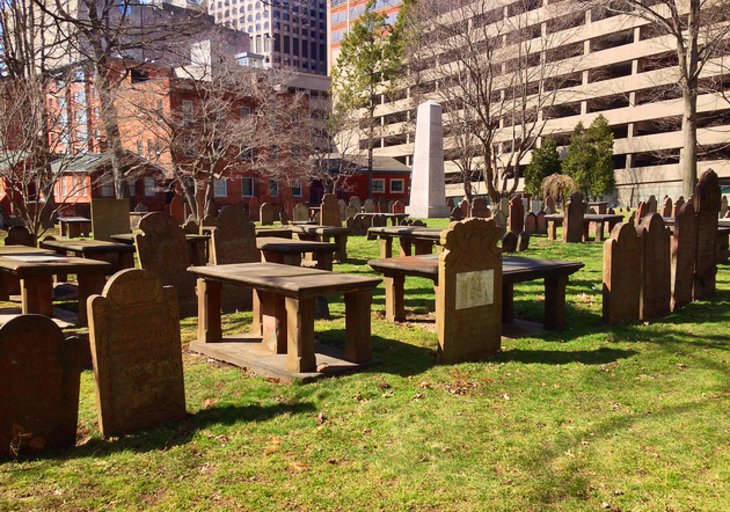 The Ancient Burying Ground is Hartford's oldest historic landmark. The oldest gravestone is from 1648 and there are about 6,000 graves as it was Hartford's only graveyard until the early 1800's.
Address: 60 Gold Street, Hartford, CT 06103, United States
10 Butler-McCook House & Garden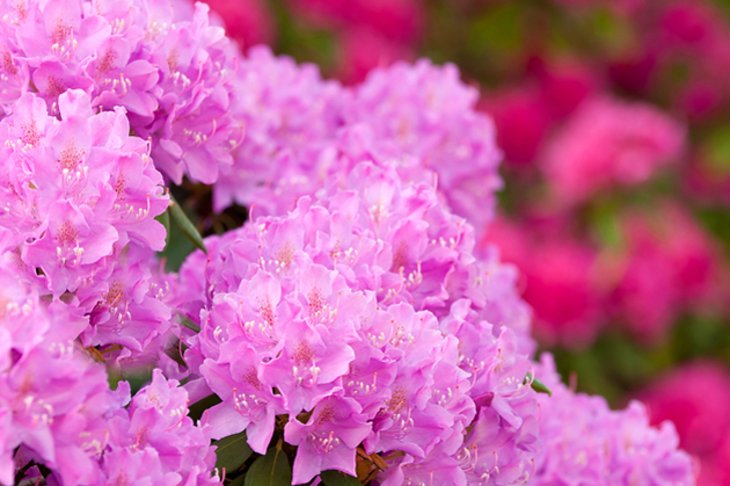 Built in 1782, Butler-McCook Homestead is the oldest house in Hartford. On display here is a collection of art, antiques and other household items. Also of interest is the Victorian garden which was designed by Jacob Weidenmann.
Destinations
popular right now