Sagunto Tourist Attractions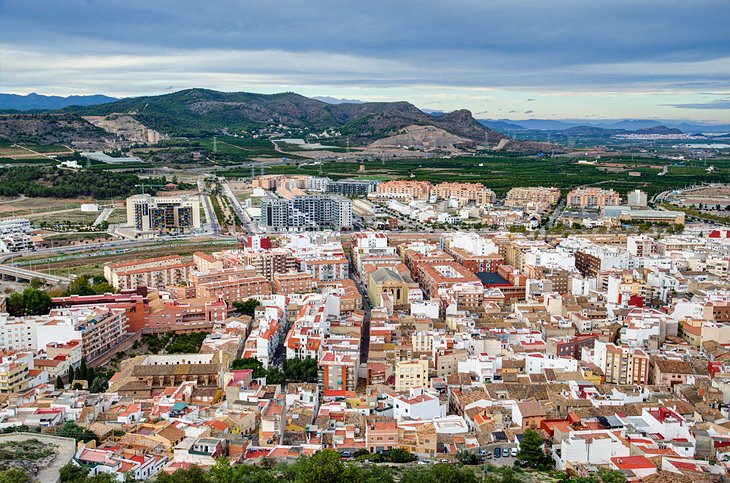 Sagunto
View slideshow
Sagunto lies near the Spanish Mediterranean coast on the right bank of the Río Palancia, 25km/15mi north of Valencia, in the center of a large agricultural region.HistoryThe destruction of Saguntum by the 28-year-old Carthaginian general Hannibal in 219 B.C. sparked off the second Punic War. The people of Saguntum had allied themselves with Rome in 221 B.C., although the town lay south of the Ebro in an area which had been recognized, under a treaty of 226 B.C. between Rome and Carthage, as falling within the Carthaginian sphere of influence. Thereupon Hannibal laid siege to the town, until, after holding out for many months, the Saguntines, in despair at receiving no effective assistance from Rome, set fire to the town and burned themselves to death. When Hannibal crossed the Ebro and headed for Italy, however, the Romans took action and in 214 B.C. recaptured the town. The importance of the Saguntum in Roman times is demonstrated by the remains of the theater and other buildings. To the Moors, who were briefly driven out of the town by the Cid in 1099, it was known as Murbiter (from muri veteres, "old walls"), which became Muviedro. In 1874 Alfonso XII was proclaimed king here, and in 1877 the town reverted to its ancient name of Sagunto.
Saguntum
Above the town, on a steep-sided crag 170m/558ft high, are the imposing remains of the famous ancient stronghold of Saguntum, founded by the Iberians.
Santa María
In the arcaded Plaza Mayor, the central feature of the town, stands the Gothic parish church of Santa María (begun 1334), which has alabaster windows and a gilded 18th century high altar.
Judería
The old Jewish quarter, the Judería, is better preserved in Sagunto than in most other Spanish towns. It extends around the medieval gate at the entrance to the Jewish quarter in Calle Sang Vella and on the way up to the castle.
Teatro Romano
From the Plaza Mayor, Calle del Teatro Romano runs southeast to the well preserved Roman theater half way up the hill which is crowned by the castle. The auditorium, 50m/165ft in diameter, could accommodate 6,000 spectators, who would have a view over the stage towards the sea.
Castillo
From the Roman theater a road winds its way up the hill, with fine views, to the Castillo de Sagunto, which extends for some 800m/880yd along the summit of the hill. Here there are remains of buildings erected or altered by the Iberians, the Carthaginians, the Romans, the Moors and the French, who besieged the town in 1811. The extensive circuit of walls, from which there are fine views of the town and the coast, dates mostly from the Arab period and from the French occupation.
Archeological Museum
Near the entrance of the Castillo de Sagunto is a small archeological museum, with finds from the Carthaginian and Roman town.
Address:
Hort d'ais, 2, E-46500 Sagunto, Spain
Sightseeing Nearby:
You may also be interested in:
Top-Rated Spain Attractions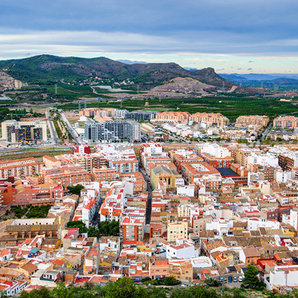 Sagunto Photos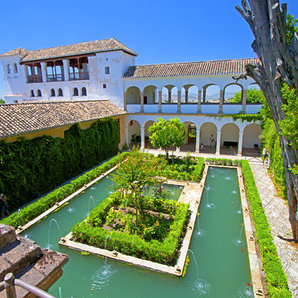 Spain Photos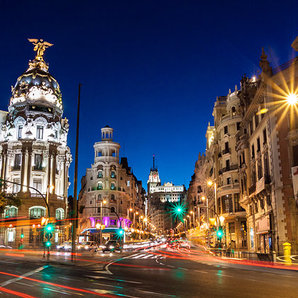 Top-Rated Attractions in Madrid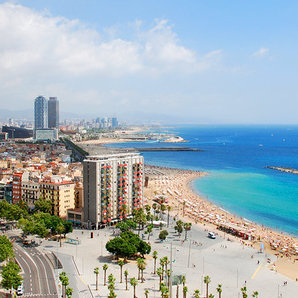 Top-Rated Attractions in Barcelona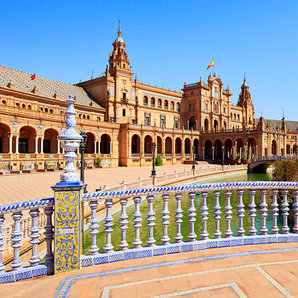 Top-Rated Attractions in Seville
Compare rates and save on hotels in Sagunto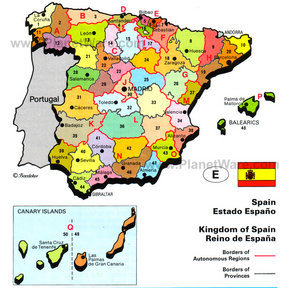 Map of Kingdom of Spain