Surroundings, Ayr
Culzean Castle
A well-known attraction in Scotland, Culzean Castle reflects a mix of Roman, Greek and Classical architecture. The Castle is situated in a charming cliff-top location.
Bachelor's Club, Tarbolton, Scotland
Tarbolton (8mi/12.8km north of Ayr) owes its fame to the fact that Robert Burns and his friends founded the Bachelor's Club here in 1780 and then a year he later joined the local Freemason's Lodge.
Bachelor's Club
The Bachelor's Club in Tarbolton has been made famous as a place frequented by Robert Burns. In this 17th C thatched house he formed a debating club and was initiated into the Freemasonry.The house contains period furnishings.
Address:
Sandgate Street, Tarbolton KA5 5RB, Scotland
Irvine, Scotland
Irvine (pop. 56,000) is located 11mi/18km north of Ayr.
Scottish Maritime Museum
Trawlers, lifeboats and tugs are among the vessels on display in this maritime museum. Exhibits at the Victorian Linthouse Building at the end of the harbor include a collection of model ships.
Address:
Harbourside, Irvine KA12 8QE, Scotland
Irvine Marymass Festival
This annual festival takes place in mid-August and celebrates Mary, Queen of Scots. Marymass horse races, crowning of the Marymass Queen and other traditional events are among the many events offered.
Saltcoats, Scotland
Saltcoats has a fine beach. The town's Martello tower dates from 1800. Ferries for Arran leave from Ardrossan. The 12th century castle was destroyed by Cromwell's troops and little now remains.
Kilmarnock, Scotland
The industrial heartland of Ayrshire is centered on Kilmarnock (pop. 50,000). The town's name is derived from the early Christian missionary St Marnock. The prefix "Kil" is a Celtic word for "church".
Robert Burns' Monument
In Kay Park a monument commemorates the celebrated poet, Robert Burns. His first anthology of poems, the Kilmarnock edition, are among the exhibits in the museum.
Dean Castle
Dean Castle and its splendid country park to the north of Kilmarnock are worth a visit. The castle (14th/15th century) was once the seat of the Boyd family. Medieval weapons, Burns manuscripts and a collection of early European musical instruments are among the most interesting items on display.
Address:
Dean Road, Kilmarnock KA3 1XB, Scotland
Mauchline, Scotland
Mauchline (pop. 3,663) is located 8mi/13km southeast of Kilmarnock.
Poosie Nansie's Tavern
It was in Poosie Nansie's pub that Burns met his future wife Jean Armour.
Burns' House
The Castle Street cottage in Mauchline where Burns and his wife lived after their marriage in 1788 is now the Burns' House Museum.It contains exhibits of Mauchline boxware and a special display on the history of curling.
Address:
Castle Street, Mauchline KA5 5BS, Scotland
Burns' Memorial Tower
At the north end of Mauchline stands the Burns' Memorial Tower and to the west lies Mossgiel Farm which Burns managed for four years.
Kelburn Country Centre
Well-maintained footpaths, rare giant trees, waterfalls, beautiful views and pony trekking for children are just a few of the attractions on offer at Kelburn Country Centre.The residents at Kelburn Castle only open their doors to visitors in July and August.This is the historic home of the Earl of Glasgow.
Turnberry - Castle & Golf Courses
Turnberry is synonymous with golf. As well as two golf courses, the "Ailsa" and the "Arran", a top-class hotel has also been built there. Turnberry Castle (2mi/3.2km to the south) was the birthplace of Robert the Bruce.
Maybole - Crossraguel Abbey
One of Scotland's few Cluniac monasteries is situated about 5mi/8km to the east near Maybole. The foundation stone for Crossraguel Abbey was laid in 1244 by Duncan, Earl of Carrick, but the monastery was destroyed by Edward I in the 13th century. It was rebuilt in the 15th C and the monks even acquired the right to mint coins. The well-preserved ruins of the monastery testify to the high status that this abbey once enjoyed.
Address:
Longmore House, Salisbury Place, Jedburgh TD8 6JQ, Scotland
Girvan, Scotland
Girvan is a popular holiday resort which every year hosts an international jazz festival. Boat trips to Ailsa Craig leave from the harbor.
Carleton Castle
The powerful Kennedy family once resided in Carleton Castle which lies 5mi/8km to the south of Girvan. According to the May Culean ballad, the knight Bluebeard once lived here. He disposed of his first seven wives by pushing them off the cliff. However, his eighth wife May was stronger than him and she threw him off first.
Bargany Gardens
Bargany Gardens are noted for their colorful displays of azaleas, rhododendron and narcissi. They are situated 4mi/6km northeast of Girvan.
Address:
Old Dailly, Girvan KA26 9QL, Scotland
Ailsa Craig
A huge granite rock some 1,114ft/348m high and 2mi/3km in circumference is visible from Girvan. It lies 10mi/16km offshore and is now a haven for birds. Ailsa Craig, Gaelic for "Fairyland Rock", is famous for the quality of its granite, known as "Ailsite" which is used, among other things, for making curling stones. A ruined medieval tower occupies a prominent position on the rock.
Largs, Scotland

The Pencil Monument in the sailing center of Largs (pop. 11,200) was erected to commemorate the decisive battle of 1263, which resulted in the Hebrides, for centuries under Norwegian domination, being captured by the Scots.Skelmorlie Aisle (Largs Old Kirk) is managed by the Historic Buildings and Monuments Directorate.
Sightseeing Nearby:
You may also be interested in: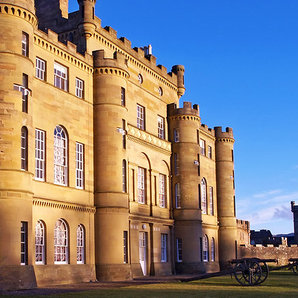 Top-Rated Attractions in Ayr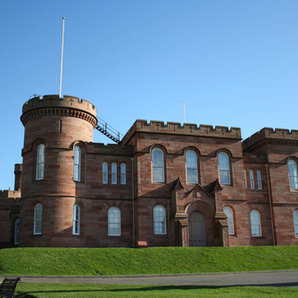 Top-Rated Scotland Attractions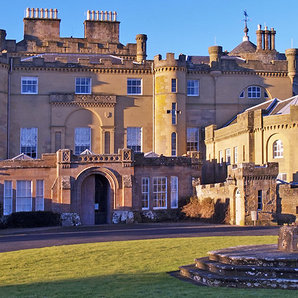 Ayr Photos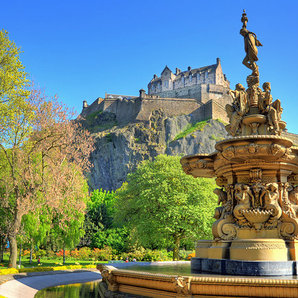 Scotland Photos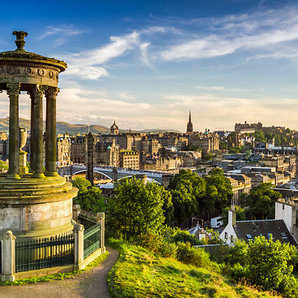 Top-Rated Attractions in Edinburgh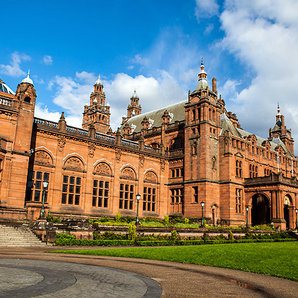 Top-Rated Attractions in Glasgow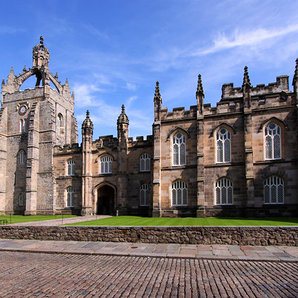 Top-Rated Attractions in Aberdeen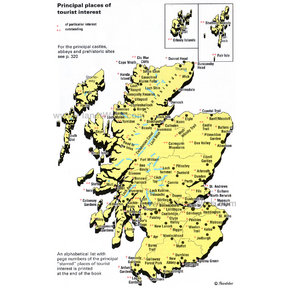 Map of Scotland - places of Tourist Interest