Centro Storico, Rome
The Centro Storico is an historical section of Rome that has been inhabited for over 2,000 years, with the Pantheon being one of the oldest existing buildings.
Related Attractions
Museum of Rome
The Palazzo Braschi, built from 1792 onwards for the Braschi family, relatives of Pope Pius VI, has housed since 1952 a collection of pictures, drawings, watercolors and prints illustrating the history of the city of Rome, together with sculpture, terracotta figures, majolica, tapestries and costumes. The exhibits also include Pope Pius IX's private train (1850) and two state carriages. The museum's 51 rooms contain a wealth of material illustrating life in medieval and modern Rome and the history and development of the city. On the instructions of Cardinal Carafa the remains of statues of Menelaus and Patroclus were erected, marking the site of a previous building.
Museo Burcado
The Museo Burcado in Rome contains a theatrical collection.
Map of Rome Attractions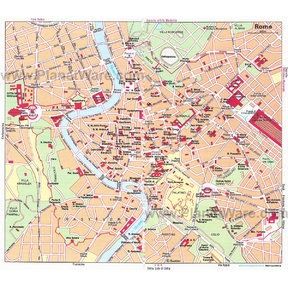 Rome Map