Society Hill Historic District, Philadelphia
The area of higher ground to the south of Walnut Street and east of Washington Square, extending almost to Penn's Landing, is called Society Hill after the Free Society of Traders founded by William Penn. Many politicians of the revolutionary period lived in this area, and some of their houses are preserved.Society Hill lies south of Independence Historic National Park. It's a fine residential neighborhood with buildings dating back to the eighteenth-century. The area is noted for its mix of colonial and newer homes, renovated warehouses, art galleries and upscale apartments. Attractions in and around this area include Washington Square, the Polish American Cultural Center and Old St. Mary's Church.
Related Attractions
Historical Society of Pennsylvania Library
The Historical Society of Pennsylvania houses an extensive collection of documents relating to the state's history, including 15 million books, maps, prints, drawings, photos and genealogical records.The Balch Institute for Ethnic Studies opened in 1976. Brothers Thomas Willing Balch and Edwin Swift Balch, stipulated in their wills in 1922 that an ``auxiliary museum" be established, and that ``such things as pictures, sculptures, etchings, Sand ethnographic specimens, especially American," be acquired through donation or purchase. Since Philadelphia had an excellent public library system it was eventually decided that the Balch funds should be used to create a specialized library and museum that was devoted to the history of immigration and ethnic life in America.In 2002 the Balch Institute for Ethnic Studies merged with the Historical Society of Pennsylvania creating one of the largest research libraries in the entire United States.
Address:
1300 Locust Street, Philadelphia, PA 19107-5699, United States
Old Pine Street Presbyterian Church

Old Pine Street Church is the only pre-Revolutionary Presbyterian structure still standing in Philadelphia and the only colonial Presbyterian church. The design is Greek-revival edifice with Corinthian columns and a pair of giant doors that anchor the Church's north side while the rest of the temple is enveloped by an old cemetery replete with rows of tilting tombstones that lend a Charles Addams touch to the scene. Inside is a large room with a massive ceiling with no visible means of support. Along the walls are recently re-stenciled patterns and symbols representing the church's history and ecumenical outlook "to lead people on a journey of faith from the remote past into the present and on into eternity."
Address:
412 Pine Street, Philadelphia, PA 19106-4298, United States
Old St Mary's Church
Old St Mary's Church was the site of the first public religious commemoration of the Declaration of Independence and was the first Roman Catholic Cathedral of the Diocese of Philadelphia (1810-38). George Washington and John Adams worshipped here. A crucifix in the Church was carved by renowned sculptor William Rush. The front of the church's organ was crafted by Thomas U. Walter, the man responsible for designing the Capitol in Washington, D.C. Some of Jacqueline Kennedy Onassis's French descendants lie beneath the vault in the Church's burial ground. The church was renovated in 1963.
Address:
252 South Fourth Street, Philadelphia, PA 19106-3799, United States
Physick House
Physick House was the home of the "Father of American Surgery", Dr. Philip Syng Physick. It is the only free-standing house in Society Hill and is fully restored containing Federal furniture. The doctor lived here from 1815 until his death in 1837, and his descendants lived here until 1941.A room honoring Dr. Physick and his many surgical inventions is also on the second floor. On display are a 19th-century garden, silver and porcelain.
Address:
321 South Fourth Street, Philadelphia, PA 19106-4218, United States
St Peter's Church

St. Peter's Church in Philadelphia is a colonial Episcopal Church that was built in 1761. The spire was designed by William Strickland in 1842 while the church's bells came from the Whitechapel Foundry in London where the Liberty Bell was made. The interior features the original organ case, box pews, including number 41 where Washington sat. Buried in the churchyard are several national and local historical figures.
Address:
313 Pine Street, Philadelphia, PA 19106-4299, United States
Athenaeum of Philadelphia
The Anthenaeum of Philadelphia is a three-story Italianate Revival building named after Athena, the Greek goddess of wisdom. Founded in 1814, the special colelctions include changing exhibits on American fine and decorative arts from the early to mid 1800s.
Address:
219 South Sixth Street, Philadelphia, PA 19106-3794, United States
Powel House
The Georgian-style Powel House at 244 South 3rd Street was built in 1765 by Samuel Powel, a popular mayor of Philadelphia. South-east of this is the Trouble Tavern (1759).The house features eighteenth-century art, furniture, porcelain and silver.
Address:
244 South Third Street, Philadelphia, PA 19106-3811, United States
Thaddeus Kosciuszko National Memorial
Theaddeus Kosciuszko was a Polish military engineer who fought for the American cause during the Revolutionary War. He lived here from 1797-8 and this house serves as a memorial to him. Surrounding the house are many eighteenth-century homes and churches.
Address:
301 Pine Street, Philadelphia, PA 19106-4212, United States
Head House Square
Head House Square has been a street market since 1745.
Polish American Cultural Center
The Polish American Cultural Center has displays of Polish history, culture and paintings of notable Poles, a pictorial display of Poland at Arms with WWII photographs from 1939-1944.
Address:
308 Walnut Street, Philadelphia, PA 19106-3808, United States
Washington Square

South-east of Independence Hall, in Washington Square, once the burial-place of those who died in the fight for independence, is the Tomb of the Unknown Soldier of the Revolution, with an eternal flame.
Tomb of the Unknown Soldier
The Tomb of the Unknown Soldier is the only tomb in America erected to the memory of the unknown Revolutionary War soldiers. In 1976, an eternal flame was installed.
Antiquarian's Delight
The South Street Antiques Market is the city's only indoor market with 25 dealers selling everything from jewelry, furniture, pottery, toys to clothing.
Address:
615 South Sixth Street, Philadelphia, PA 19147, United States
South Street
South Street is an entertainment area of more than 75 restaurants, 150 shops, and numberous nightclubs and theaters.
You may also be interested in: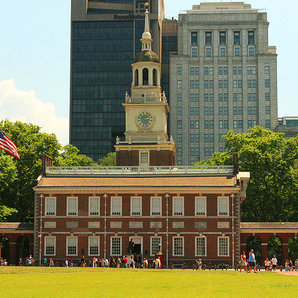 10 Top-Rated Pennsylvania Attractions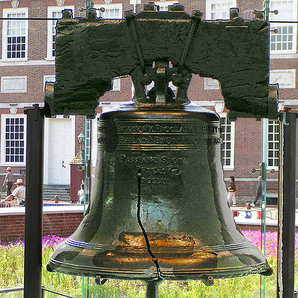 12 Top-Rated Tourist Attractions in Philadelphia
8 Top-Rated Tourist Attractions in Pittsburgh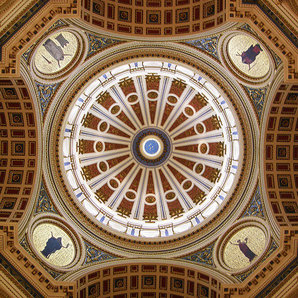 5 Top-Rated Tourist Attraction in Harrisburg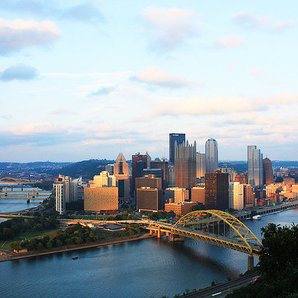 9 Best Cities and Towns in Pennsylvania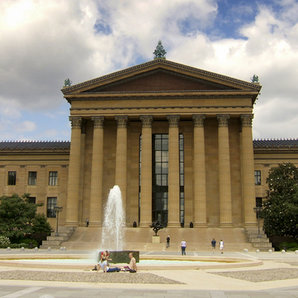 Pennsylvania Photos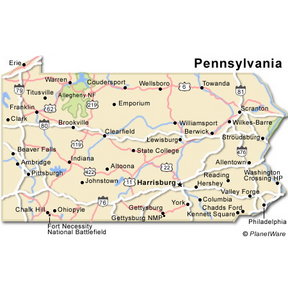 Map of Pennsylvania
Map of Philadelphia Attractions
Philadelphia Map