City Center, Philadelphia
Center City occupies downtown Philadelphia, straddling both sides of Broad Street with City Hall being the focal point and geographical center of this walking tour. Though not as concentrated an area as neighboring Independence Historic National Park lying to the west, this area does contain a fair amount of fine attractions, from the Pennsylvania Academy of the Fine Arts to the Civil War Library & Museum and the Reading Terminal Market.
Related Attractions
City Hall

Philadelphia's City Hall is the nation's largest and its Gothic tower offers a 30-mile panoramic view of the city. Construction began in 1871 and was completed thirty years later in 1901. The architectural style is know as French Second-Empire.
Arch Street United Methodist Church
The church was organized in 1862 as the Arch Street Methodist Episcopal Church. It is an example of late 19th century Gothic revival architecture.Arch Street helped start several other churches, began live radio broadcasts of its services in 1924, was probably the first church to fully integrate its membership in the city, opened its doors to participation by Roman Catholic leaders in the 1960s, sponsored numerous initiatives to attack the problem of homelessness, and started ministries for Native Americans and AIDS Awareness activities.
Address:
55 North Broad Street, Philadelphia, PA 19107-2531, United States
Penn Center
Northwest of City Hall is the Penn Center, a complex of hotels and high-rise office blocks, including the Central Penn National Bank and the IBM Building. Previously there was a tacit agreement that no buildings in this area should be higher than the statue of William Penn (550ft/168ft), but in recent years a whole series of skyscrapers have been built. Among them are One Liberty Place, at 1650 Market Street, the city's tallest building (945ft/288m), Two Liberty Place (1601 Chestnut Street; 845m/258m) and the Mellon Bank Center (1735 Market Street; 880ft/268m).
Liberty Place

Liberty Place was the first city building to surpass the 491-foot William Penn statue atop City Hall. The shorter tower at Two Liberty Place, was added in 1992 with a more modest design. The shape of the spire is similar to that of the Chrysler Building which has rounded setbacks.Over 60 shops and restaurants are available at Liberty Place.
Address:
1625 Chestnut Street, Philadelphia, PA 19103, United States
African American Museum in Philadelphia
Founded in 1976, The African-American Museum in Philadelphia (AAMP) has exhibits on all facets of African-American culture: politics, religion, family life, Civil Rights movement, arts and entertainment, sports, medicine, architecture, law, and technology.
Address:
701 Arch Street, Philadelphia, PA 19106-1504, United States
Masonic Temple

Philadelphia's Masonic Temple houses the Masonic Library and Temple of Pennsylvania with collections of Masonic treasures and books. This fraternal order has its own religious beliefs and values system, complete with handshake, code words, and other secret information.
Address:
1 North Broad Street, Philadelphia, PA 19107-2598, United States
Pennsylvania Convention Center
Opened in 1993, the Pennsylvania Convention Center (PCC) is doubling its exhibit space to 1 million sq. ft. at a total cost of $522 million. The 1,200-room Marriott Hotel is part of this vast complex that hosts special events.
Address:
One Convention Center Place, 1101 Arch Street, Philadelphia, PA 19107-2208, United States
Reading Terminal Market
The Reading Terminal Market is a food emporium offering 80 merchants and a wide array of foods to eat, from chitlins to cheesesteaks. A highlight is a Pennsylvania Dutch meal fresh from the local farms.
You may also be interested in: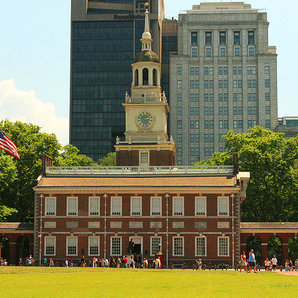 10 Top-Rated Pennsylvania Attractions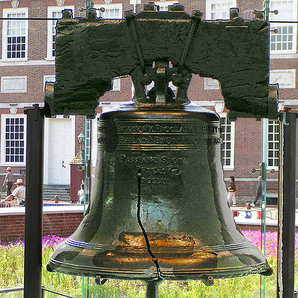 12 Top-Rated Tourist Attractions in Philadelphia
8 Top-Rated Tourist Attractions in Pittsburgh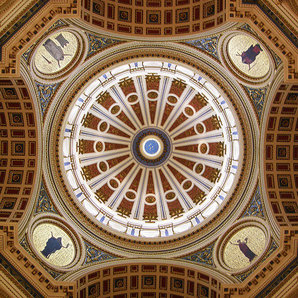 5 Top-Rated Tourist Attraction in Harrisburg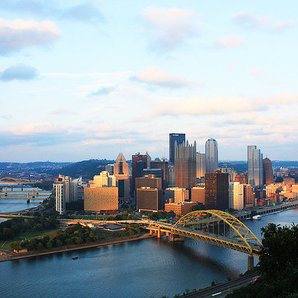 9 Best Cities and Towns in Pennsylvania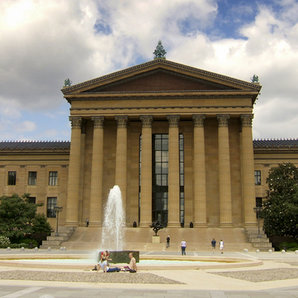 Pennsylvania Photos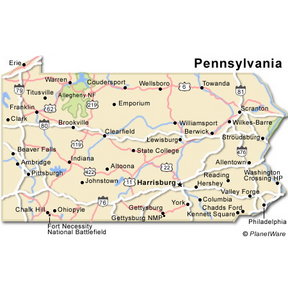 Map of Pennsylvania
Map of Philadelphia Attractions
Philadelphia Map