Bercy, Paris
In the late 70s, under the large-scale program for the rehabilitation of eastern Paris, work started on the redevelopment of the area between the Gare de Lyon and the Porte de Bercy; and now the Bercy quarter, like La Défense at the other end of Paris, has become another business district, and the old dock installations in this area, formerly highly industrialized, have given place to numerous futuristic office blocks.
Important Information:
Transit:
Metro: Bercy; Bus: 24,62
Related Attractions
Ministère des Finances
In order to increase the exhibition space in the Musée du Louvre, the Ministry of Finance, which for over 100 years, since the time of the Duc de Morny, Napoleon III's minister, had occupied the north wing of the Louvre, was compelled to move to new offices 3km/2mi upstream. Here, on a site 5 hectares/12 acres in extent, some 216,000sq.m/2,325,000sq.ft of office and residential accommodation for 6,000 officials were provided between 1983 and 1989. The architects of this gigantic complex, 360m/395yds long, was designed by Paul Chemetov, who had also worked on the Halles project, and Borjo Huidobro. As if passing through a gateway into eastern Paris, the Seine expressway runs under the south wing of this huge building, which is apt to arouse a mixture of astonishment and shock in the beholder and has been the subject of much controversy. A series of bridges and passages leads between plain gray walls into the interior of the massive complex. The concrete tower is topped by a helicopter landing pad.
Palais Omnisport de Bercy
This "palace of all sports" at 8 Boulevard de Bercy (Michel Andrault and Pierre Parat, 1984) was built on the site of an old warehouse in Paris. This truncated pyramid has glass facades on a steel framework and contains three halls capable of being adapted for events of all kinds and equipped with the most modern technology. There are facilities for every kind of indoor sport, and for opera evenings and rock concerts up to 17,000 spectators can be accommodated. Thanks to computer-controlled technology and ultra-modern recording studios concerts and circus performances become an unforgettable experience.The adjoining Parc de Bercy on the banks of the Seine is still in process of being laid out.
Bercy Pictures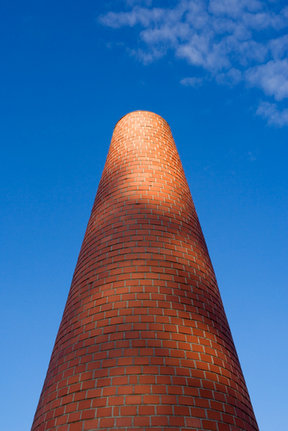 Map of Paris Attractions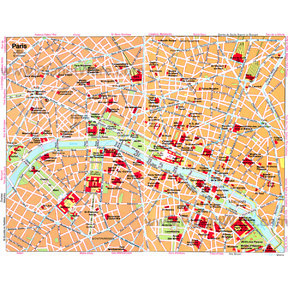 Paris Map