Surroundings, Utrecht
Around Utrecht is a beautiful and fertile region traversed by the arms of the Rhine and by canals, with many country houses and parks. The city is linked by good roads with surrounding towns and villages including Haarzuilens (5km/3mi northwest) with its fine castle, De Bilt (with the headquarters of the Royal Netherlands Meteorological Institute), Bilthoven (8km/5mi northeast), Zeist, Driebergen and Doorn, and with towns in the Gooi such as Hilversum (16km/10mi north) and Bussum (22km/14mi north).
Related Attractions
Haarzuilens
Haarzuilens was once the seat of the Van Zuylen van Nijevelt family. In the mid 19th century P. J. H. Cuypers built the present castellated house, De Haar, on the site of the old 15th century castle. The house (part of which is open to the public) contains magnificent tapestries, Louis XIV and Louis XVI furniture, Persian carpets, Chinese vases and a collection of pictures. The house is set in a very beautiful park and gardens, with trees which were brought on horse-drawn carts from woods 20km/12.5mi away.
Breukelen, Netherlands
The village of Breukelen, northwest of Utrecht, is famed for its medieval castles - Nijenrode (1270), which was rebuilt in the 19th century and is now occupied by Utrecht University; Gunterstein (17th C.), with its tall chimneys; and Oudaen (16th C.).There are a number of 17th C mansions along the river near Breukelen that belonged to wealthy merchant families from Amsterdam.
Merchant Houses
North of the river Vecht in Breukelen are many houses built in the 16th and 17th centuries by wealthy Amsterdam merchants. The town has also the distinction of having given its name to Brooklyn, New York.
Militaire Luchtvaart Museum, Soesterberg, Netherlands
The Militaire Luchtvaart Museum in Soesterberg is the Dutch Air Force museum. It has a good collection of Dutch-made machines including rare types developed in the 1930s. Very fine aviation art is on display plus an excellent exhibit of Dutch use of aviation in the Antilles during the 1920s.There are examples of excavated crash sites from the reclaimed polders in Ijselmeer.
Loosdrecht
The great flooded peat workings of the Loosdrechtse Plassen provide excellent opportunities for boating and watersports.
Kasteel Sijpstein
Kasteel Sijpstein is a medieval castle with a notable collection of Chinese and Loosdrecht porcelain hand-crafted from the 16th, 17th and 18th centuries. Also on display are paintings, furniture, clocks, weapons, glassware, silverware and pottery.
Kasteel-Museum Sypesteyn
Visitors can tour the museum or just walk through the gardens on the grounds of the Kasteel-Museum Sypesteyn.
Watersportbedrijf Ottenhome
Wattersportbedrijf Ottenhome.Sailing lessons, boat docks and cruises are available here in Loosdrecht.
Zeilcentrum Oud
Zeilcentrum Oud Loosdrecht is a sailing and boating center offering a range of options from boat rentals to waterskiing.
Surroundings Pictures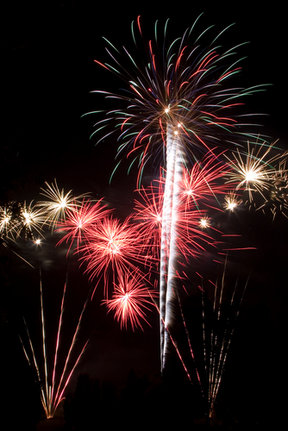 Map of Utrecht Attractions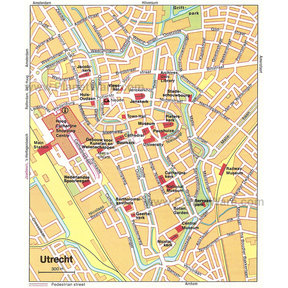 Utrecht Map
More Utrecht Attractions
Popular Destinations Nearby