Santos Map - Attractions
Some attractions on the map of Santos include: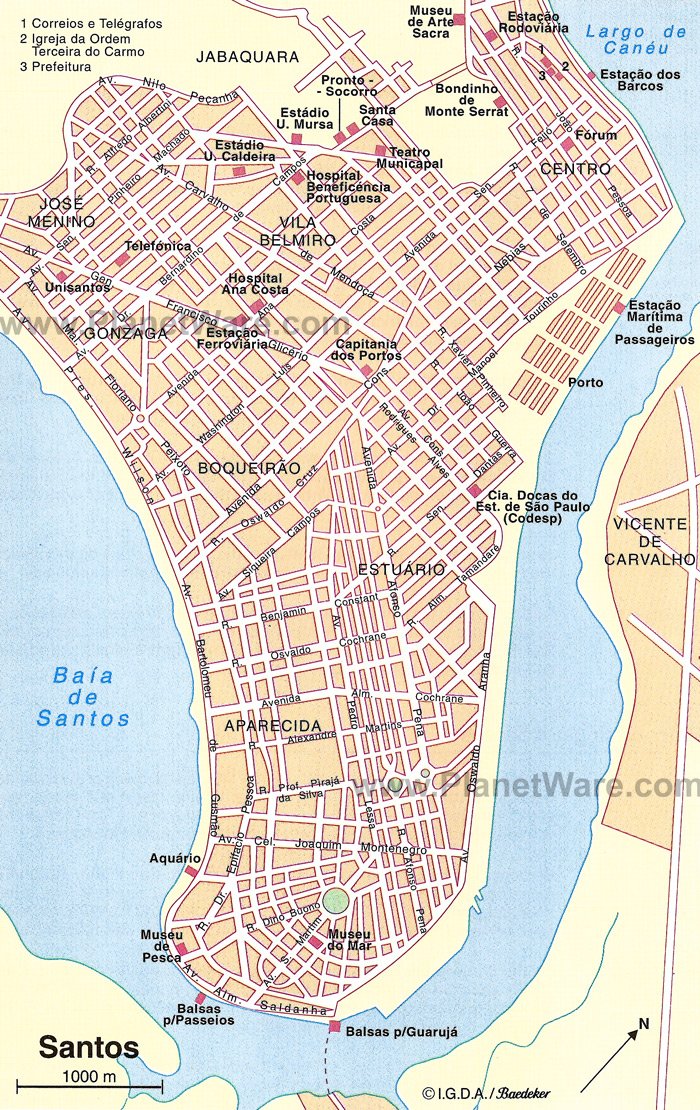 Some attractions within Map of Santos Attractions Map:
Capitania dos Portos
Cia. Docas do Est. de São Paulo (Codesp)
(1) Correios e Telégrafos
Estação dos Barcos
Estação Ferroviária
Estação Maritima de Passageiros
Estação Rodoviária
Estádio U. Caldeira
Estádio U. Mursa
Forum
Hospital Beneficéncia Portuguesa
Hosptial Ana Costa
Porto
(3) Prefeitura
Pronto
Santa Casa
Socorro
Teatro Muncipal
Telefónica
Unisantos
Vincente de Carvalho
Balsas p/Guarujá
Balsas p/Passeios
Museu de Pesca
Use this map on your web site - copy and paste the code below.