Mayfair, London
The western district of Mayfair is an elegant residential and commercial section of Westminster.
Related Attractions
Bond Street Shopping Area
New Bond Street, St James's Street and Mount Street, all located within walking distance, offer unique and luxurious consumer goods. Sotheby's (no. 35), Fenwick Chappell's (no. 50) and Phillips' all have their headquarters on New Bond Street. There are also shops specializing in handmade chocolates, leather, perfume, cigars, antiques, art, and many other kinds of upscale products.Mount Street runs from the northwest corner of Berkeley Square to Park Lane. It also specializes in fine consumer goods, including Oriental furnishings, antiques and art.St James's Street runs from Picadilly to Pall Mall. It has numerous "men's clubs," as well as dozens of small shops offering unique products.
Royal Institution (Faraday Museum)
The Royal Institution off of Piccadilly is famed for being the home and laboratory of Michael Faraday. The basement holds the Faraday Museum, which includes his magnetic lab, and other assorted electromagnetic apparatus that Faraday was best known for.
Fortnum and Mason
The famous grocery bearing the names of its founders, William Fortnum and Hugh Mason, holds its excellent reputation largely due to its variety of exotic foods.It was here that H.J. Heinz first introduced his famous lines of condiments.
The Albany
Famous names such as Lord Byron, Graham Greene and J.B. Priestly have appeared on the registry on this prestigious bachelor's apartment building.
Mayfair Pictures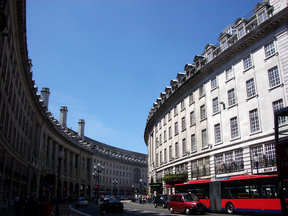 Map of London Attractions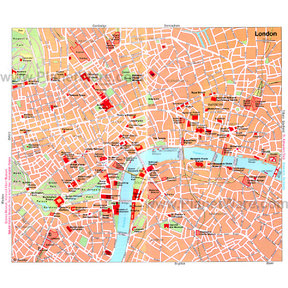 London Map