Idaho Travel Guide
The mountainous region of Idaho offers excellent conditions for winter sports with groomed trails for snowmobiling, cross-country skiing and snowshoeing. Once the snow melts, the waterways are excellent for white water rafting, kayaking and boating. The unspoiled wilderness of Idaho will take your breath away as you escape into the rugged beauty.
Attractions in Popular Destinations
More Destinations and Attractions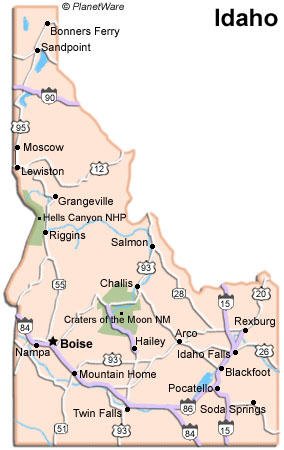 Idaho Map
Want to use this map on your web site?
Copy and Paste the code below: