Hawaii Travel Guide
Hawaii Volcanoes National Park is of great interest to most visitors as Kilauea is one of the most impressive volcanoes in the world and its activities can be observed everywhere in the national park. The sunny weather and beaches draw tourist to Hawaii to relax and take in the tropical landscape.
More Destinations and Attractions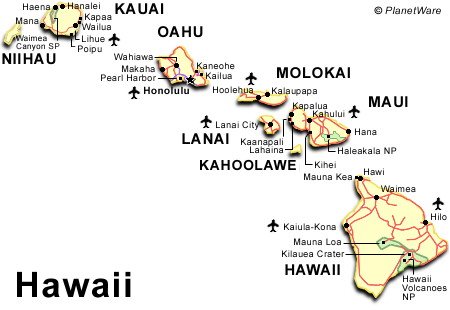 Hawaii Map
Want to use this map on your web site?
Copy and Paste the code below: