Monemvasia Tourist Attractions
This little walled town situated at the foot of a 300m/985ft high crag projecting into the sea on the east side of the Peloponnese takes its name from its single entrance (móni émvasis). For centuries an almost impregnable stronghold, it is now almost deserted, most of its inhabitants having moved to the new village on the mainland.
Lower Town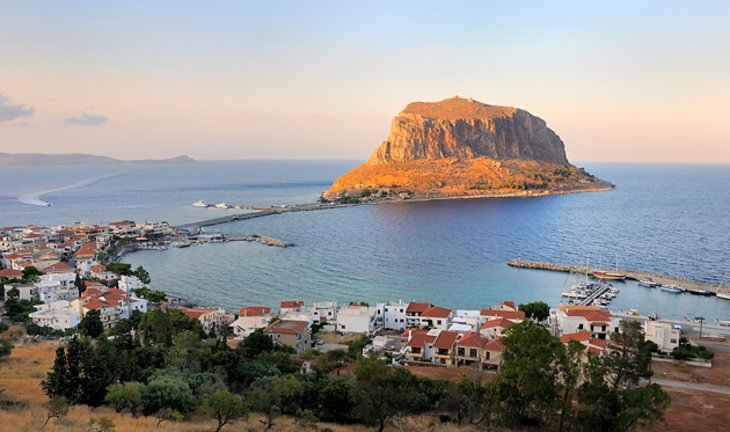 Lower Town
The lower town of Monemvasía is entered on its south side through the only gate in the walls, built by the Turks in the 16th century on earlier Byzantine foundations. Through picturesque lanes we come to the main square, in which stands a Turkish cannon.
Elkómenos Church
In the square of the lower town of Monemvasia stands the Elkómenos church (14th C.; rebuilt 1697). Over the doorway is a broken carved panel depicting two peacocks, evidently from the templon of an earlier church. The church originally possessed a celebrated icon of Christ Elkómenos (led to the Cross) and a fine icon of the Crucifixion. Higher up is the domed church of the Panayía Myrtidiótissa, in severer style (14th C.; iconostasis).
Saint Nicholas Chapel
At the east end of the lower town of Monemvasia is the chapel of Áyios Nikólaos (1703).
Khrysafiótissa Church
In a square on the south side of the lower town of Monemvasia is the 17th century church of the Panayía Khrysafiótissa, with a large dome. Beyond this stretches the sea wall with its gun embrasures.
Upper Town & Ayía Sofía Church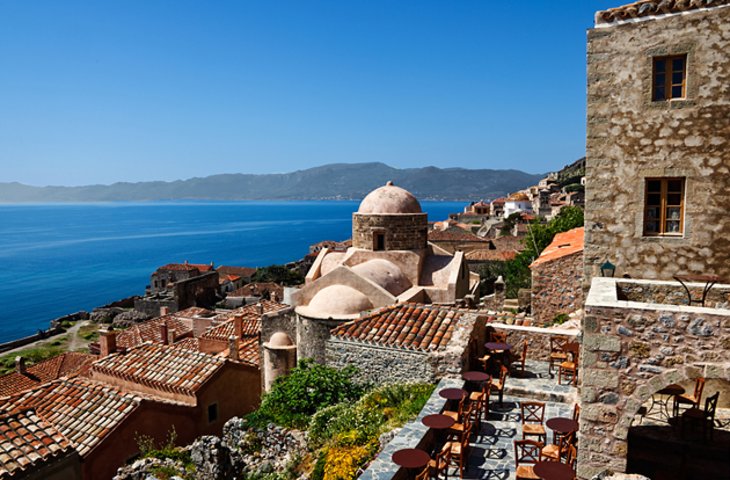 Upper Town
View slideshow
A paved lane zigzags its way from the lower town at Monemvasía to the upper town, which in earlier days was strongly fortified. Here, on the edge of a precipitous crag, is the church of Ayía Sofía, built in the time of Andronikos II (1287-1328), which, like the church at Dafní, has a large central dome spanning both the nave and the lateral aisles. Notable features of the exterior are the fine capitals and a carving of Salome's dance.
Castle

The summit of the crag at Monemvasia is crowned by the curtain walls of the old castle, from which there is a fantastic view.
Archaeological Collection
The Archaeological Collection of Monemvasia, which was inaugurated by the Minister of Culture in 1999, contains finds from the local area. The town, a major stop on naval routes, has a history which dates back to the 6th Century A.D.
Address:
Square of Christ Elkomenos, Greece
Surroundings
Molaoi, Greece
Northwest of Monemvasía, on the road to Sparta, is the farming town of Molaoi, where there are the remains of a medieval fortress and an early Christian church.One of the prettiest sandy beaches in the Peloponnese, Elias, is just nine km from Molaoi.
Sightseeing Nearby:
You may also be interested in: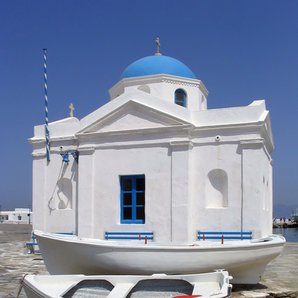 Top-Rated Greece Attractions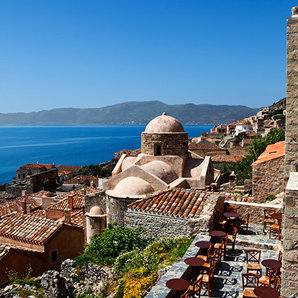 Monemvasia Photos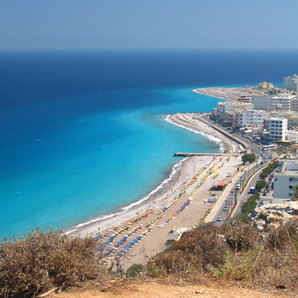 Greece Photos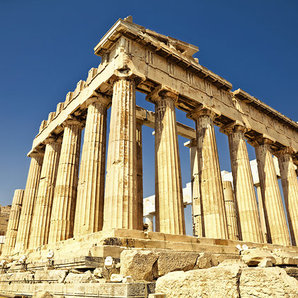 Top-Rated Attractions in Athens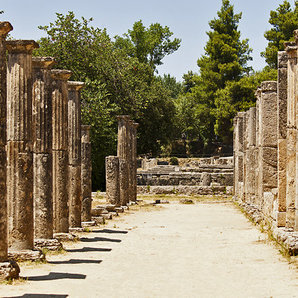 Top-Rated Tourist Attractions in Olympia Site & Village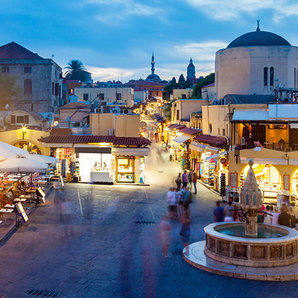 Top-Rated Attractions in Rhodes Town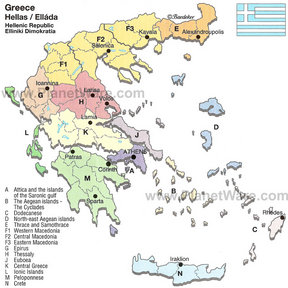 Map of Greece Hellenic Republic