Delaware Travel Guide
Popular with history buffs, Delaware has significant sites and many restored buildings to help explore the past. Twenty-five miles of coastline provide great opportunity for surfing, boating, sailing, fishing, and swimming. Wildlife observing and bird watching can be enjoyed from observation towers and along trails throughout parks in Delaware.
Attractions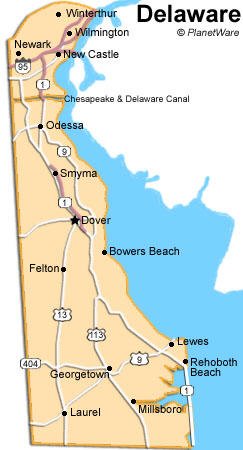 Delaware Map
Want to use this map on your web site?
Copy and Paste the code below: