Manneken Pis, Brussels
Along the Rue de l'Etuve from the Musée de Costume is by far the best-known landmark in Brussels, the Manneken Pis, usually besieged by a throng of tourists. Although he can be traced back to at least 1388, nothing much is known about the origin of the figure of a little boy urinating, popularly referred to as "the oldest citizen of Brussels". The Manneken is however surrounded by various legends.
Important Information:
Transit:
Metro: Gare Centrale.
According to one the fountain is a memorial to a courageous infant who averted a conflagration, according to another it commemorates the son of a count who succumbed to a pressing urge while taking part in a procession. The present statue was made in 1619 by Jérôme Duquesnoy the Elder and has been stolen on several occasions though always recovered. During the War of Austrian Succession (1741-48) it was removed and smashed. Found in pieces it was restored and replaced. Even in recent times attempts have been made to steal it. During major Brussels festivals 70liters/15gal of water spurts from the fountain, per hour. The Manneken has been presented with more than 450 costumes, which he wears on certain appointed days.There is a permanent display of Mannekin Pis costumes from all over the world, including an abundance of military dress.
Manneken Pis Pictures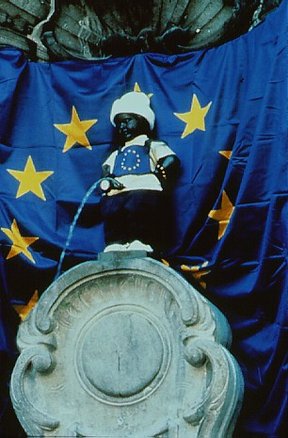 Map of Brussels Attractions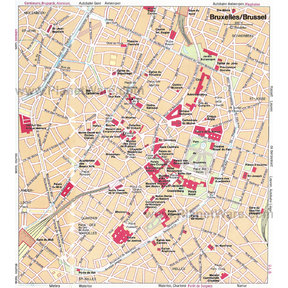 Brussels Map
More Brussels Attractions