Gmund Tourist Attractions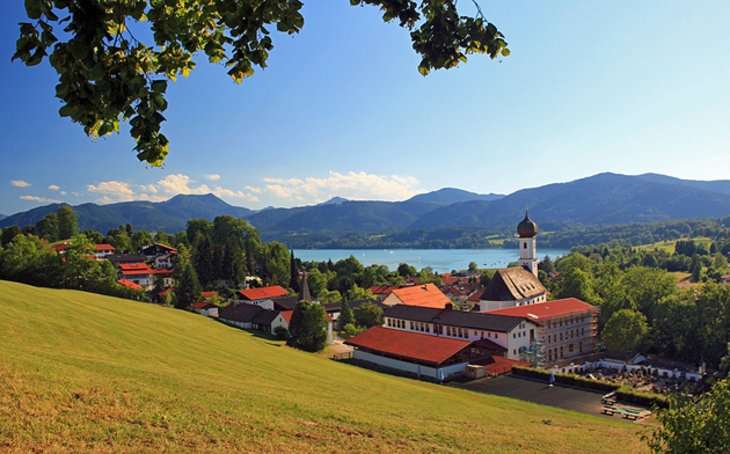 Gmund
The little town of Gmünd (507m/1,663ft; pop.
Altes Schloss
The massive Altes Schloss, now largely in ruins, dates from the 13th-17th century. The tall tower is Romanesque, and the western part of the building has been modeled in Renaissance style.
Neues Schloss
The Neues Schloss in the Gmünd main square, a much plainer building than the nearby Altes Schloss reflecting the Salzburg influence, dates from 1651-54; note the Baroque stone lions.
Parish Church of Maria Himmelfahrt
The Late Gothic parish church of Maria Himmelfahrt (the Assumption) in Gmünd, a triple-naved hall church, has a fine choir with ribbed vaults (1339) and a Baroque high altar of 1730. On the high altar is an impressive painting of the Assumption of Our Lady. The Gothic charnel house contains 14th C. frescos.
Local Museum
The local museum (Heimatmuseum) in the 16th century Stadtturm at the southern end of Gmünd's main square is worth a visit.
Porsche Car Museum
The Porsche works were in Gmünd from 1944-50, and there is a monument to Ferdinand Porsche in the park. In 1982 a private Porsche Car Museum was set up; it covers Porsche cars from the very first to the latest sports models (archive room with video films and slide show; open daily).Nearly 30 vehicles are on display in the museum.
Glass Making Museum
In the Stadtplatz in Gmünd stands the Glassworking and Stoneworking Museum, devoted to the arts of glass manufacture and stone carving, which have a long tradition in this region.
Nock District
Southeast of Gmünd lies the Nock district, a mixture of saddles, valleys and lakes, much frequented by climbers and winter sports enthusiasts. From the top of Tschiernock (2,088m/6,850ft; four hours from Gmünd) there are extensive views.
Sirnitz (Hochrindl - Gurktal Nature Park)
The Gurktal Nature Park is located between Sirnitz (800m) and Hochrindl (1600m), in the center of the Carinthian Nock Mountains natural reserve.
Address: Gemeindeamt Albeck, A-9571 Sirnitz-Hochrindl, Austria
Popular Pages